January 23rd, 2017 // 1:55 pm @ Oliver DeMille
(What it Means for the Future of America)
President King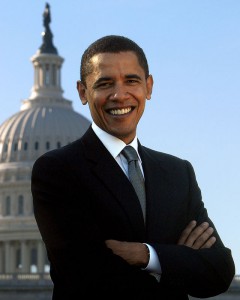 First of all, the very idea that each president must aim to leave a lasting legacy of some sort is wrong-minded. Some of the best presidents in history did little except what they were elected to do: keep the nation safe, follow the Constitution, and stop other branches of government from intervening in the economy.
This is precisely what they should do. For example, presidents Madison, Harding and Coolidge are seldom given props for their legacies—but they were better presidents (using the Constitution as a measuring stick) than many others who used their time in office to "do more", and in the process went beyond the Constitution and reduced American freedoms.
At its root the concept of legacy as a vital part of the presidency comes from the Establishmentarian desire to have a king. Establishment media, political parties, and many professional politicos want the pomp and circumstance of looking up to "royalty," and the perks that come with close connections to those who hold executive power.
Jefferson once chided John Adams for this same tendency. In the Jeffersonian spirit, the president should…well, we already said it: keep the nation safe, follow the Constitution, and stop other branches of government from messing up the economy with too much regulation and/or bureaucratic intervention. This bears repeating over and over in our generation—until we get it.
In fact, this is the opposite of Obama's legacy, which could be summed up as: "The more government intervention in the economy and people's lives, the better."
But let's put aside the battle over ideals for a moment and focus on the practical side of governing.
Losing Balance
Obama established at least four major precedents that could be a serious problem for Americans—depending on how Trump and future presidents apply them. These include the following presidential disasters:
1. Do what you want unilaterally, using executive orders, instead of doing the hard work to lead and persuade Congress to work with you—as required in the Constitution. Just dictate things from the Oval Office.
2. Use the "nuclear option" to get things through Congress (the Barack Obama and Harry Reid approach of forcing things with a majority vote instead of sixty Senators). One more check and balance gone.
3. Doggedly ignore the views of people and groups who didn't vote for you. Act like your supporters are the only Americans who matter, and like those who didn't support you are sub-par citizens whose concerns aren't important. Treat opponents as enemies (and idiots), not the loyal opposition whose voices carry some important truths. President Obama was a master at this approach.
4. After you've been voted out of office, before the next president is inaugurated, reject two centuries of precedence and don't try to make things smooth for the incoming president—instead, do everything you can in your last two months of office to establish policies and take actions that make it more difficult for the next president to implement the agenda voters selected during the campaign. Simply assume you know better than the people.
This is the Obama legacy. If Trump adopts it (any of it, for that matter) he'll do much harm to our nation. We can only hope that the Trump Administration will take a better approach to leadership. Note that he can use executive orders and push the "nuclear option" in the Senate to undo Obama overreaches without using these tactics to engage any additional policies that unwisely expand executive power.
Rise or Fall
I have friends who believe he'll do exactly that, and others who think he'll use these negative Obama precedents early and often. If he does the latter, such behaviors will become forever part of the executive branch and the Obama-Trump legacy will further damage our society.
Historically, few presidents choose to exert less power than their predecessors. Jefferson and Madison did, and Jackson. As mentioned, both Harding and Coolidge did the same. Washington is a special case, because he had no predecessor. He belongs on the list of those who did it right, because he chose to exert less power than he was offered.
Other U.S. presidents built on the power they inherited and tried to expand it. That's a dangerous pattern, one we need to reverse. It remains to be seen what president Trump will do.
Ironically, in all of this, the Obama legacy is a devil on Trump's shoulder. We can only hope that better angels prevail in the next four years.
Category : Aristocracy &Blog &Citizenship &Constitution &Current Events &Economics &Featured &Foreign Affairs &Generations &Government &History &Independents &Information Age &Leadership &Liberty &Politics
January 6th, 2017 // 5:44 am @ Oliver DeMille
The New Reality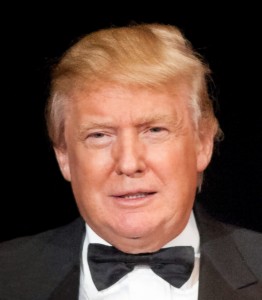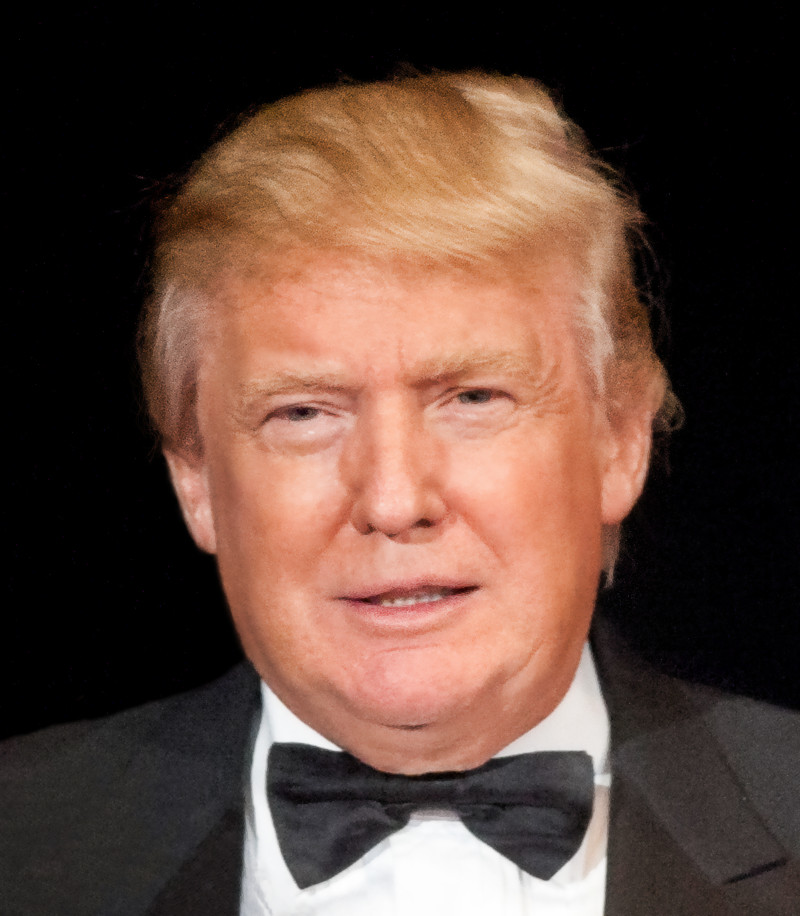 The election is over, and the new Trump Administration has a problem. In fact, it's a major problem. To begin with, governing is a whole different thing than running for office. And "draining the swamp of Washington" while also governing the nation is more than doubly difficult.
But the problem goes deeper. The very things that brought a Trump victory at the ballot boxes can be a serious liability in the White House.
Here's why: Trump won in large part because he mastered the new media—something the Clinton team mocked and laughed at (until their shocked experience on election night).
In fairness, as Democratic strategist Van Jones pointed out, past media revolutions brought similar results. FDR used the radio to put together multiple winning elections, while opponents tried to stick with the old newspaper approach to media. Years later, Republicans were surprised by the rise of television media and how effectively JFK used it to create broad national popularity.
Another few decades, and the rise of Internet media changed the way presidential campaigns worked. While McCain and then Romney attempted to do things the old way, Obama and his team mastered social media and dominated two very effective campaigns.
Note that in all these cases, Democrats adapted to changing media realities while Republicans remained stuck in the old way. This changed in 2015-2016. As Jones put it, Trump tapped into a new media model—a nation of viewers steeped in Reality Television.
Neighbor or Villain
In this new medium, candidates win by emulating what winning participants do on reality TV. The quickest way to the stay on the show, week after week, is to jump in as the villain during week one. Say outrageous things, stir the pot, get a bunch of Americans hating you, boost the ratings, and do it every week. In fact, if you ever lose the focus of the camera, say more outrageous things. Survivor, The Bachelor, The Amazing Race, The Apprentice, even Duck Dynasty, Real Wives, Jersey Shore, etc.—this formula is effective.
The quickest way to lose in this format is simple: try to fit in, attempt to be popular, don't make waves. Even worse: try to impress people. Today's generation of Americans increasingly see this as acting like a politician. It feels slick and glib, a la Bill Clinton, Bush, Romney, Rubio, etc. Saying whatever you think the voters (or other contestants) will like is the sure road to losing. In contrast, in this new Reality Television media system, being the villain, saying outrageous things, and picking repeated fights, frequently brings victory.
This media shift shocked the Obama and Clinton machines in 2016, despite the fact that Bernie Sanders and Donald Trump had been proving the opposite for many months. But now the election is over, and a new reality is setting in.
It's almost impossible to predict what this will mean in the years ahead. In the last three major media shifts, the new media worked both during the campaign and after. FDR used radio to his benefit during elections and even more while governing. Presidents did the same with television when it took over the media world. Online media kept Obama's popularity high, and even helped boost his ratings on numerous occasions during the years between elections.
The question now is whether the newest media system, the Reality Television model of "Be the Outrageous Villain and Keep Doing It, Week after Week," will work for the next four years. Think about it. This is a big deal.
Breaking or Building
Clearly the liberal mainstream media (led by NBC, The New York Times, The Huffington Post, ABC, CNN, etc.) are an unwitting asset; they have shown they are willing to keep supporting Trump in this approach. They want to tear him down in any way they can, and as long as so many Americans distrust the media, this turns to his advantage.
If Trump wants to maintain this strategy in the months and years ahead, he'll routinely support major reforms that drastically change Washington, he'll pick a continuous series of fights with special interests and federal bureaucracies, and he'll vilify someone new every few weeks.
In all this, he'll usually blame the media. In fact, he'll look for as many ways as possible to fault the media. The more the better. He'll tweet, call names, use bombast, and overstate things, all in the name of stirring the pot and keeping the media focus on him and his policies.
The media will think it's tearing him down, but if this strategy works he'll be more popular than ever when the next election comes. If you think the mainstream media was shocked in the 2016 election, imagine how they'll feel after attacking Trump for four years and seeing his electoral numbers increase in 2020. They'll be positively apoplectic.
But here's the rub. What a lot of people don't want to hear is that this kind of bombastic, extreme tone is a lot more likely to coincide with truly, actually, "draining the swamp in Washington." If the Trump Administration decides to try to play the mainstream media game and attempt to look like a Bush, Clinton, Bush II or Obama style system, we likely won't see much real change in Washington.
Not So Revolutionary
Somehow the kind of professionalism and antidisestablishmentarianism [I can't believe I actually just used one of the longest words in the English language is a serious sentence] exhibited by many presidential administrations create a tone of "Washington staying the same." And that path guarantees bigger and bigger government. Not draining the swamp, but expanding it.
Consider the Reagan Revolution. It started out with what the establishment in both parties considered outrageous, extreme, and even irresponsible. But it also began by making some real changes. By Reagan's second term, however, the administration wasn't a revolution anymore. It started fitting in with the establishment, and by the time Bush was elected, the Reagan Administration was pretty much part of the establishment.
This led to the Gingrich revolution in 1992, which was considered extreme, irresponsible, and outrageous (sound familiar?), but by 1996 the Gingrich/Kasich Revolutionaries had become part of the establishment. The party of Reagan, Kemp, Gingrich and Limbaugh became the party of Dole, W, McCain, Romney, and Jeb. Not really a troop of boat-rockers.
It's hard to tell where the Trump team is headed. Some of Trump's White House and cabinet picks are from the revolutionary wing, while others are more establishmentarian. It's a mix. Moreover, the tone out of Trump Tower and president-elect golf clubhouses is largely mild, professional–and leaning establishment.
The Real Challenge
This may be a smart chess move, keeping things hush-hush until after inauguration. Once the new president is in charge, his team will be a lot more effectively armed to take on the mainstream media.
But what if the Trump team takes the other approach? What if they decide they want to be popular? Or hope to get The NY Times, NBC, and CNN to like them? What if Trump hopes to be loved, or gets tired of being vilified, mocked, called a clown, a buffoon, and a devil? What if he wants popularity in New York and Washington? It might happen early, but even if it doesn't happen for several years, the pressure will always be there.
The way the mainstream establishment fawned over Bill, Barack, Michelle, and Hillary—that's a lot of incentive; and The Donald has, in the past, shown an affection for the spotlight and a particular aversion to being mocked or blamed.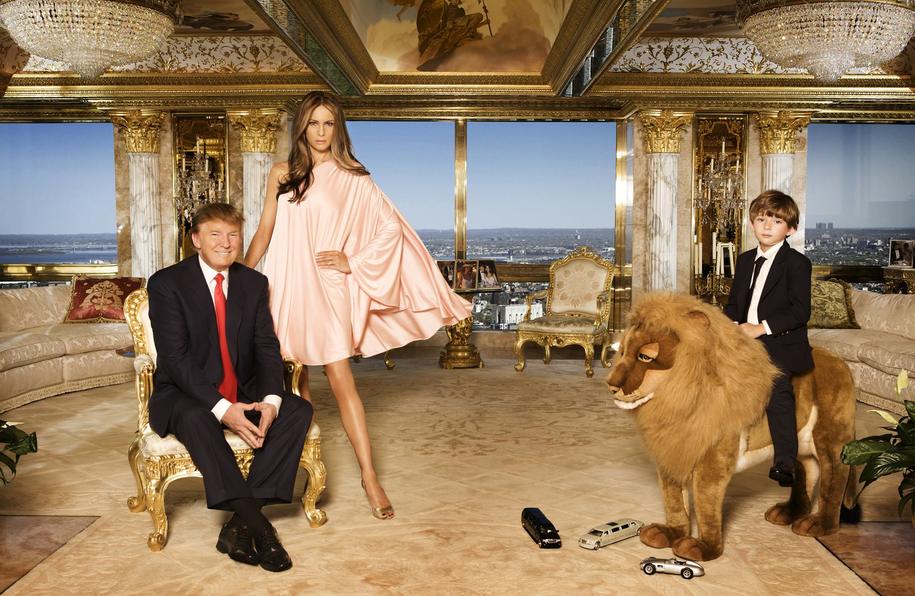 And beyond his own instincts of self-preservation: Will his chivalry for his wife or his allegiance to his youngest son (who have both been in the cross-hairs of some harsh media treatments in recent months) begin to figure into the equation? All things considered, who wouldn't want to be loved and popularly lauded when faced with such extremes? Will this opportunity for validation and praise prove too compelling a siren song?
The hard-working voters in the rust belt, Southwest, or rural America will never be able to provide such flattery or accolades, even if they were inclined to do so. But such fawning isn't even part of their culture. If President Trump wants that kind of love and admiration, he's going to have to look for it in the elite class. (They'll never give it to him, of course. They couldn't even be objective about Dole, Bush, or McCain–committed cronies of the establishment, all.)
Whatever you think of the new president, if he's actually going to drain the swamp, as promised, he's going to have to play the villain. Week after week. Month after month.
In short: Being outrageous won't be his problem. The challenge will be vanity. And endurance. Will he embrace the role of villain and drain the swamp no matter how bad the media attacks become? Or will he follow the pattern of many presidents before him and go after popularity—by increasing the size and scope of government?
Ultimately, the new president will have to make this choice. The consequences will drastically impact America in the months and years just ahead.
Category : Aristocracy &Blog &Citizenship &Community &Constitution &Culture &Current Events &Featured &Generations &Government &History &Independents &Information Age &Leadership &Liberty &Politics
December 27th, 2016 // 7:50 am @ Oliver DeMille
Part II: The Central Issue of the Trump Era*
"The median [U.S.] family debt went from an average
of $25,000 per family in 1989 to over $70,000 in 2010.
It's getting harder to make ends meet,
and harder to stay financially afloat."
—The 5 S's of Money (citing the Center for American Progress)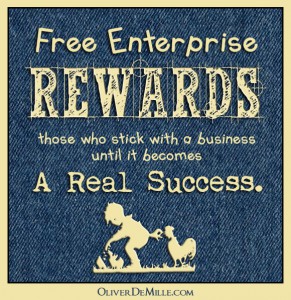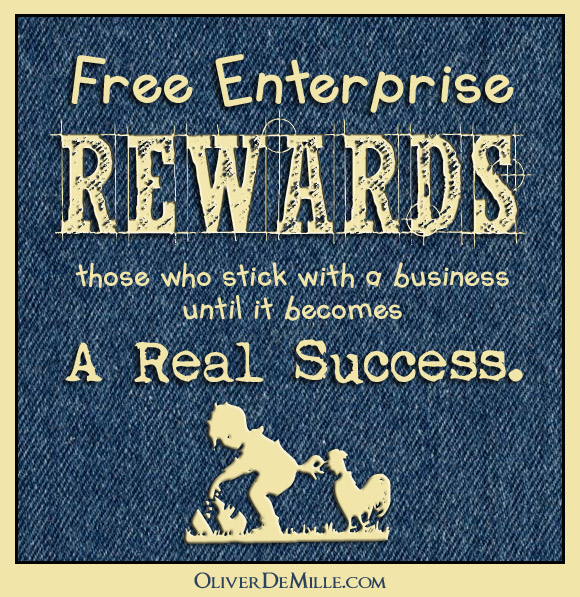 LET'S get straight to the point. The biggest battle in the Trump Era probably won't be capitalism versus socialism. It will be free enterprise versus crony capitalism. For America's future, free enterprise simply must win.
But crony capitalism is far ahead in this battle right now.
To understand this, we need to define some terms. There are two major types of economies: market economies and command economies. The first is based on freedom, the second on force.
Within these two branches there are a number of subtypes, including various kinds of command economies such as socialism, communism, fascism, collectivism and different applications of economic authoritarianism and totalitarianism.
The divisions of market-style economies are sometimes more confusing to people from free societies, because most of us have been trained to evaluate political and economic issues in binary mode where we narrow any debate down to only two sides—such as liberal vs. conservative, socialist vs. capitalist, democratic vs. totalitarian, good or evil, Allies or Axis, believers and atheists, idealists and realists, free or not free, and so on.
That said, we live in an era where the various types of market economics are now in conflict. During the Cold War the world was divided between two great camps, with market economies of all types firmly allied against the command economies–the NATO nations of the West versus the Soviet Bloc and world communism.
But after the Cold War (and especially in the post-9/11 world), this has dramatically changed. There are forces supporting each of the various types of market economies, and these are often pitted against each other in ways unthinkable before the fall of the Berlin Wall in 1989.
Capitalism Deconstructed
Differentiating between these sub-types is important for anyone who wants to accurately understand what is happening in today's world. When people use the term "capitalism," they may be referring to any of the following five types of market economies. And the truth is that each of these models has drastically different goals and processes:
Mercantilism: A system where the law allows market forces but gives preference and special benefits to the sector of the economy owned (or directly controlled) by the government. Also known as "state capitalism." This system was historically used by the British Empire. As Parag Khanna put it in 2016: "…all countries practice some form of 'state capitalism' today, whether subsidizing strategic industries, restricting investments in key sectors, or mandating financial institutions to invest more at home." (Khanna, 2016, Connectography, 33)
Corporatism: A system where the law encourages market forces and also gives preference and special benefits to the sector of the economy owned by big corporations within the nation, sometimes referred to often as "Big Business," "The Military-Industrial Complex," or simply "The Establishment."
Keynesianism: A system where the law allows market forces but gives preference and special benefits to companies and institutions that are so big that they tend to care more about their public image for societal responsibility and promoting social justice than about profit(s), market share or stock value. According to Keynes himself, Keynesianism seeks the goals of socialism through market means.
Capitalism (crony capitalism): A system where the law encourages market forces and also gives preference and special benefits to the sector of the economy owned by big capital—including big corporations like in Corporatism, but also wealthy foreign and multinational corporations, and highly influential non-corporate institutions such as rich foundations, moneyed trusts, political parties, well-funded lobbies and special interest groups, affluent non-profit entities, wealthy families, moneyed foreign investors, and others with large amounts of capital. Under this system, the rich rule society, and they naturally influence government to maintain policies that benefit the rich more than others.
Free Enterprise: A system where the law encourages market forces and gives no special preferences; it protects equal rights for all individuals and entities and leaves initiative and enterprise to private individuals, groups, businesses and organizations that are all treated equally and with minimal legislation by the legal code.
All five of these sub-types are market-based, and sometimes called "free market" or simply "market economy" systems. But please carefully re-read the differences between these five economic models, because, again – while they are all market systems, they differ drastically in theory and practice.
For the last three generations, these five types of market economics have frequently been lumped together under the label of "capitalism." While this is technically inaccurate—because capitalism is a sub-type rather than the whole of market economics—this is the way the word "capitalism" has been used and understood by most people.
Under this popular definition, capitalism is synonymous with "market economics" and is a label for the entire free-market model. But even when people use this broader definition, it is important to distinguish which of the five types is being discussed—because the future of freedom under capitalism, corporatism or mercantilism will be a very different reality than it would be under true free enterprise.
So, to summarize, we have five definitions of "capitalism" in the current usage, and another definition which uses "capitalism" to refer to all the five types together. Naturally, these definitions are frequently confused in our contemporary language. Note that even the broader definition of "capitalism" includes every market approach from corporatism and Keynesianism to mercantilism and crony capitalism. In all of this, free enterprise is often forgotten.
Even worse, in the realm of modern politics all five of these systems are frequently lumped together and referred to as "democracy" or simply "freedom." While this is a partially accurate definition, it confuses the fact that these five kinds of systems behave very differently and offer different results to society.
Madison Weighs In
Understanding the details and nuances of how these words are used is extremely important to maintain freedom. The American founders dealt with several similar language challenges, such as when Madison felt the need to write Federalist Papers 10 and 14 explaining the important differences between democracies and republics.
He also used papers 18, 19 and 20 to clarify the differences between federations and confederations, as well as national and federal governments. Without such clarity, the Constitution would have been confusing to many Americans who were deciding whether or not to ratify it. The fact that today most Americans don't understand these differences illustrates how far we have devolved from the level of education exemplified by the founding generation.
There are numerous similar examples, and part of being a free people is taking the time to understand the nuances of economic and political freedom and the language of liberty. No nation in history has long maintained freedom at a level deeper than that understood by the regular citizens in the society. And note that few things are more essential for free people than clearly understanding what type of economic system they want.
Based on the definitions above, consider the following three observations:
All five types of market economies are better (meaning they have more freedom, opportunity and prosperity for more people) than all types of command economies.
Even the market approaches with the least freedom (Keynesianism and mercantilism) are significantly better than the command systems with the most freedom (collectivism and socialism).
Still, when comparing the five subtypes of market economies, free enterprise is significantly better (with more freedom, opportunity and prosperity for more people) than mercantilism, corporatism, crony capitalism, and/or Keynesianism.
The United States, Canada, Britain, France, Switzerland, Japan and other leading free nations of the world today have far too much mercantilism, corporatism, crony capitalism, and Keynesianism—and not enough free enterprise.
This is surprising to most citizens of America and the free world. For example, many conservatives in the United States argue that we are a "capitalist" nation or vote for the "capitalist" candidate and conclude that all is well, when in fact free enterprise is under attack from socialism but also just as strongly from mercantilists, corporatists, Keynesians and crony capitalists.
Voters and citizens must know what to look for when a policy or candidate claims to promote "capitalism."
Real Life Differences
Some might argue that most of this is mere theory, and that the United States today is a free enterprise society rather than a crony capitalist system as outlined here. Such an assumption is incorrect. The U.S. commercial code has numerous laws which are written specifically to treat people differently based on their wealth—and extending special benefits to those with more capital.
For example, it is illegal for those with less than a certain amount of wealth to be offered many of the best investment opportunities. Only those with a high net worth (the amount is set by law) are able to invest in such offerings. This is capitalism, not free enterprise. Under free enterprise, the law would be the same for all people.
Also, in many cities employees of the wealthy are allowed special legal benefits—such as carrying firearms (personally or through body guards), operating under false names, or traveling with different security measures—that are withheld from the regular citizens. However a person feels about gun laws or financial policies, such laws specifically treat the rich and powerful differently than the rest. Crony capitalism gives them special benefits.
This bears repeating: The laws of the United States stipulate that if you have more money you can invest in business opportunities that people with less money cannot (to study this in more depth, see the terms "sophisticated investor," "accredited investor," and SEC regulations on private investment offerings). The specific amounts and details are changed by law over time, but we are absolutely a crony capitalist nation where the laws give higher benefits to the rich.
In fact, many of these laws, including all the examples above, specifically benefit the wealthy to the detriment of wage earners. Regular working people are excluded by law from the best investments and various other perks and benefits. This system is called capitalism, and it is a bad system—better than socialism or communism, to be sure, but not nearly as good as free enterprise.
With all this said, the amazing thing is that this reality is basically ignored by almost everyone, mainly because those who point out the flaws of capitalism tend to be promoting socialistic solutions rather than free enterprise.
As a result, people are accustomed to attacks on the rich by those who want bigger government. But almost nobody has experienced those who want more free enterprise and much smaller government pointing out that the rich have terribly unfair legal advantages in our society—and that this is a bad system.
In fact, this is so deeply ingrained in most people that when they hear anyone criticizing the unfair benefits enjoyed by the rich, they seldom believe that the speaker is making a case for smaller, limited government and less socialism. We are so conditioned, that this possibility just does not compute.
Some may say that I am overstating this point. "Of course the rich and powerful are treated differently than the rest. After all, they are rich and powerful!" While this may be true, such a view is itself a symptom of aristocratic society with preferential class divisions. And in nations where the laws and government treat the rich and powerful differently, freedom is always in decline.
In free enterprise systems, the law allows all people to take part in any investments. If there are laws about bodyguards, firearms, using false names, or anything else, they are the same for every single citizen in the nation. This is what free enterprise means, because such a system gives everyone truly equal opportunities. In a system where Congress creates one set of laws for some, and different laws for those with wealth, status, or position, free enterprise isn't allowed to give people the full benefit it should.
Indeed, in our system, Congress goes so far as to exempt its own members from certain laws and guidelines; this is especially harmful when members of Congress are allowed special financial opportunities that other people are not. Thus it isn't surprising to see people elected to Congress and within a few terms become extremely wealthy, even though their actual salary could never generate such prosperity. They are allowed (by their own votes in Congress) to make deals that are illegal for regular people. This is crony capitalism, not free enterprise.
The Local Test
Another way to test the level of free enterprise in your society it to start a business in your local area. In fact, start two. Let the local zoning commissions, city council and other regulating agencies know that you are starting a business, that it will employ you and two additional employees, and then keep track of what fees you must pay and how many hoops you must jump through to gain the needed approvals.
At the same time, have your agent announce to the same government officials that a separate company, a big corporation, is bringing in a large enterprise that will employ 4,000 people—all of whom will pay taxes to the local area and bring growth and prestige. (Don't really announce this—because if it's untrue you might be breaking the law, unlike big corporations that are allowed to routinely float such trial balloons.)
Then simply sit back and watch how the two businesses are treated. In most towns, counties and cities in the United States, the small business will face an amazing amount of red tape, meetings, filings and obstacles—the big business will likely be courted and given waivers, benefits and government-funded publicity.
Add up the cost to government of both of your proposed businesses, and two things will likely surprise you: 1) how much you will have to do to set up a small business, and 2) how much the government will be willing to spend to recruit the large business.
This is the natural model in a crony capitalist system. Capital gets special benefits and a different level of treatment by the government. The result in such a system is that the rich get richer, the poor get poorer, entrepreneurialism is discouraged, and many jobs, innovation, investments and growth move to other nations.
In contrast, under free enterprise, everyone is treated the same by the law. Free enterprise is a better system than capitalism—it provides more freedom, opportunity and prosperity to many more people.
Bait and Switch
All of this is more than a mere philosophical or semantic argument about which word we should use. The truth is that many people, probably most people, who feel positively about capitalism actually mean free enterprise when they say "capitalism." The things they admire about "capitalism" aren't special benefits to the rich and different laws for the rich versus the poor or middle class, but rather a true free market where everyone is treated equally by the law and where each person has true and equal freedom of opportunity.
The problem is that this definition of capitalism seldom makes its way into official government policies or the law. People support free enterprise, which they call "capitalism," and the government implements public policy that is certainly capitalism (because it favors those with more capital) but violates the principles of free enterprise. This "bait and switch" is one of the main problems with using the term capitalism.
If by capitalism we mean true economic freedom and laws that treat everyone the same, regardless of their level of wealth, and if this thing we call capitalism made it into our laws and became our operational policies, I would ardently support it. In fact, I would support such a system whether we called it free enterprise, capitalism, or even zebra- or giraffe-ism. The system, not the label, is the important thing.
The problem occurs when people support a thing called "capitalism" because they believe it is free economics for all, and then those in power take this popular support and use it to enforce something very different. This is the current reality, and it is hurting the middle and lower classes by decreasing their opportunities and abilities to prosper. Again, most people don't even realize this is happening to them.
Freedom for All
In short, call it what you will, but we need a system of truly free economics with laws that treat everyone the same. Words mean things, and the word "capitalism" emphasizes special benefits to the wealthy with capital just as naturally as the phrase free enterprise promotes freedom and enterprise for all. Still, it is the actual system that matters, and all of us would do well to carefully observe political and economic details and nuances—regardless of how things are labeled.
When the laws are altered at all levels so that government entities treat all businesses and individuals the same, regardless of how much capital they have (or don't have) in the bank or as assets, the natural result is the spread of more business, innovation, entrepreneurialism, jobs and economic growth. Free enterprise, not government favoritism of any sort, is the most effective economic model.
If we want to call the future of our society by the name capitalism, fine. But we must find ways to effectively change the current model to a system where the law treats everyone the same by maintaining true freedom and opportunity for everyone—without special government benefits for a few elites.
It is important to recognize that this is about more than quibbling over what word to use. As long as our society gives special legal and financial benefits to elites, while withholding them from the rest of the people, freedom will continue to decrease and the gap between the 1 percent, and even the .01 percent, and the rest will keep expanding. For the typical family, this means they will have to work longer and harder in increasingly scarce jobs in order to earn less and less. This is a bad economic model—bad economically, and bad for freedom and society.
Today's Major Challenge
To put this all in perspective, the Trump Era is on target to emphasize mercantilism, corporatism, Keynesianism, and especially crony capitalism.
This needs to change. We need to focus on free enterprise.
But first, people need to realize that this is even an issue. The truth is, the battle between free enterprise and other types of capitalism isn't just an issue right now—it is the central issue of the Trump Era.
We need to start acting like it.
*(Note to Reader: This post is part of an upcoming new book by Oliver DeMille, entitled Free Enterprise versus Capitalism: Battle for the Future of Freedom.)
Category : Aristocracy &Blog &Business &Citizenship &Community &Constitution &Culture &Current Events &Economics &Education &Entrepreneurship &Featured &Generations &Government &History &Information Age &Leadership &Liberty &Mini-Factories &Politics &Producers &Prosperity &Statesmanship
December 27th, 2016 // 7:03 am @ Oliver DeMille
Problems in History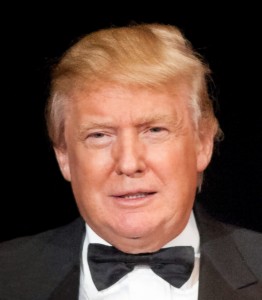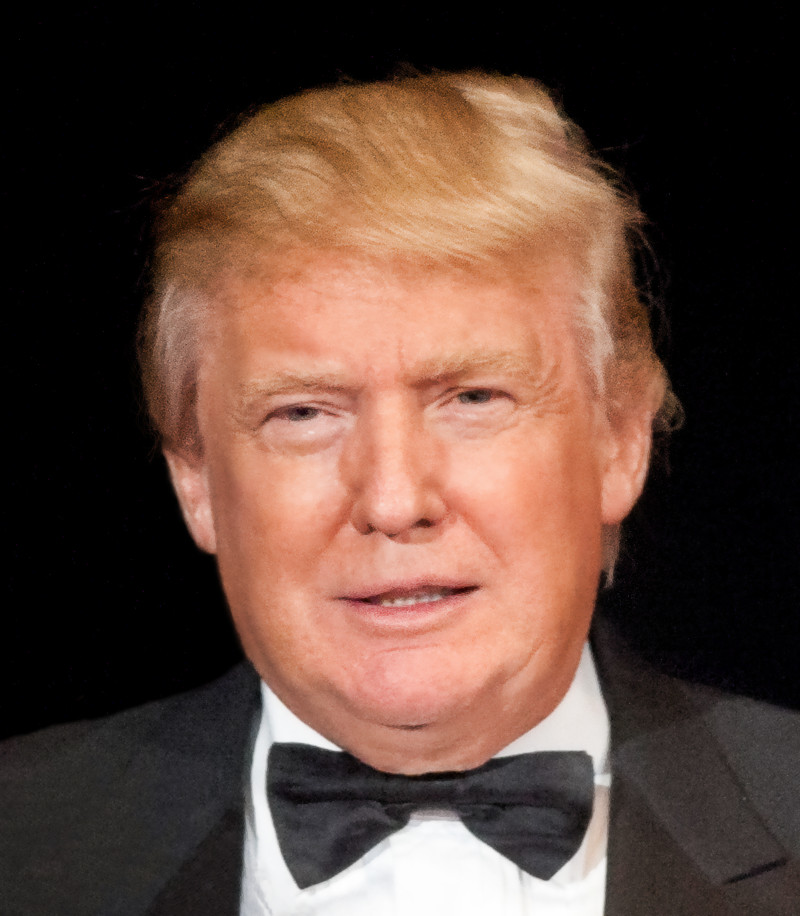 I recently recommended an article from The Wall Street Journal because it addresses the fact that during the Obama Administration the executive branch greatly expanded its power. Unfortunately, the newsfeed on my iPhone gave me clear access to the article, while those following the link I provided were expected to subscribe to view the content.
My apologies for the inconvenience! I'll address the issues directly here.
The concern is that the Trump Administration could use this expanded power in ways that continue to hurt the nation—giving more and more power to the executive branch and agencies and further reducing the powers of Congress and the States.
Since the Court has largely supported this increase of presidential and executive-branch power, the problem is growing. The article noted that presidents from both political parties have generally increased executive branch power, and that very few presidents have done anything to curtail it.
Though the article emphasized historical presidents in the early part of the twentieth century, the truth is that nearly all presidents have pushed for increased power to the White House. Clearly FDR emphasized this approach, but so did Eisenhower, Johnson, Nixon, Reagan, Clinton, both Bushes, and Obama. It is unclear whether Trump will do differently.
The American electorate should keep a very close eye on this.
Future Watch
Another challenge is that these same presidents tended to simultaneously decrease the power of the States while increasing the power of executive branch agencies, officials, and bureaucracies. The Trump Administration may or may not follow this damaging pattern.
The American citizenry needs to keep a close eye on these two very important issues in the new Administration:
Keeping the executive branch firmly within its Constitutional limits in its dealings with Congress
Keeping the executive branch from further degrading the powers of the States
These are vital issues, and they are currently quite perilous. The Trump Administration will hopefully take the right approach on this, but it is ultimately the responsibility of the people to ensure that freedom is maintained. Whoever you supported during the elections, these two issues are very important for the next four years–and beyond.
Category : Aristocracy &Blog &Citizenship &Constitution &Culture &Current Events &Economics &Featured &Foreign Affairs &Generations &Government &History &Independents &Leadership &Liberty &Politics