April 17th, 2015 // 8:33 am @ Oliver DeMille
(How the White House is Touting Misleading Economic "Recovery" Numbers)
Lies and Facts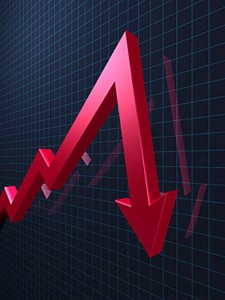 Mark Twain popularized the idea that there are lies, darn lies, and then statistics. The implication is that statistics are often the worst lies of all, because most people don't really understand what they mean.
Lenin added that when money is part of the equation, very few people understand the numbers and what is really going on.
To bring this home, the White House keeps assuring us that the Great Recession is over, and that the U.S. economy is now doing much better. In the 2015 State of the Union Address, for example, President Obama tried to put the nation at ease about the economy. He told us that the economy is in recovery, the worst is past, and we can turn our thoughts to other topics.
Since that speech, the White House has repeatedly reassured us that the economy is now doing well.
But the facts simply don't tell the same story. In fact, they tell a different tale indeed.
Recovery and Disaster
One of the biggest statistical "lies" is that unemployment is now under control. But this a purely statistical fiction, based on the way the government calculates unemployment numbers.
Officially, according to the Bureau of Labor Statistics, the unemployment rate is now down to 5.5. To compare, the average unemployment rate under the Bush Administration was 5.3, and under the Obama Administration it has averaged 8.3. So getting down to 5.5 is good. But it's also misleading.
The 5.5 rate is this low only because the Labor Participation Rate (the number of people who have a job or are actively trying to get one) is way down. It's currently only 62.7%, matching the lowest since 1978, which means that a lot of unemployed people have given up trying to get a job.
As columnist George Will put it: "If the work force participation today were as high as it was on the day Barack Obama was inaugurated, the unemployment rate in this country would be 9.7%." That's not a recovery, it's a major economic disaster. And it's getting worse, because the participation rate is going down.
Numbers and Reality
Also, a large number of those who are now "employed" according to the government statistics are actually working in jobs that pay much less or offer a lot fewer hours than those they had before the downturn. Such people don't consider themselves out of the Recession—and won't until they get back to making as much as they did before.
For example, counting a person who lost his or her $32,000 a year job and is now making $11 an hour for a shorter work week as "employed" might make sense on the statistical report, but it's not good for the worker or his/her family. They've taken an almost 50% pay cut, while the cost of living is still going up. And given the new Obamacare regulations, the number of hours isn't likely to go up for these people.
The current unemployment statistics may look good on television, or play well in White House press briefings, but only because most people don't know what the statistics actually mean or how they are configured.
A lack of real, widespread education makes a people easy to sway, and easy to control. Too many of today's citizens are accustomed to simply accepting whatever the experts and officials say without really thinking or even questioning. This reality makes freedom a lot more difficult to maintain.
Category : Blog &Citizenship &Community &Constitution &Culture &Current Events &Economics &Generations &Government &Liberty &Politics
March 31st, 2015 // 5:57 am @ Oliver DeMille
(Transportation without Representation)
Question: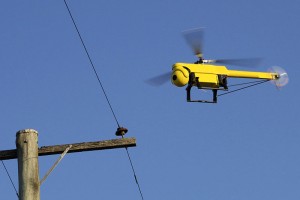 It's a big thing in the print media, right now. It shows up in article after article. Where do property rights end and airspace rights begin? When the jet planes or smaller Cessna's were flying above at 21,000 feet or even 900 feet, most people didn't care if they went directly over one's property.
But what happens in the coming Drone Era when drones fly 10 or 20 feet above your backyard on their way to deliver a book, a box of peaches, or toilet paper to your neighbors? (Popular Science, January 2015, page 71) Is that a violation of your property? Or your privacy? Certainly, if they run into your tree or hit your power line, you're going to call it a bit intrusive, but what if they just fly past?
And, as more people are asking, how can you tell if they are simply delivering the morning paper or taking video of your family as they fly by? Or both? And who owns that drone that will be flying past, anyway? Amazon? WalMart? The government? Which government—state, local, federal? Or a private individual, like your teenage daughter's stalker who is hoping to catch a glimpse of her in a swimsuit?
Sound creepy? A lot of people think so. In fact, Audi has taken advantage of this rising realization that drones are going to be part of our lives and made a commercial—a "horror" commercial, if there is even such a genre. Here's how it unfolds:
A group of business people are standing in a lobby, waiting to go to the parking lot. A company spokesman tells them to act normal, "don't run." We all wonder what he means. Then the crowd leaves the building and we see the menace: a fleet of drones hovering above the parking lot like attackers in Hitchcock's classic horror film "The Birds."
"Stay calm," everyone is told. But, of course, they all run away instead—sprinting for their cars, briefcases and handbags with coattails flapping in the wind as they go. There is screaming, drones dart down at the people like fighters on a sci-fi movie; everyone panics.
Except one guy. He quickly but calmly opens the door to his car, which just happens to be an Audi, and gets in. He tells the car computer to plot him a course to what seems to be his off-the-grid getaway—a cabin by the lake.
As he drives, the car is pursued by attacking drones, targeting it like an army of invading Cylons, or like X-wings racing along the surface of the Death Star. "The force, Luke. The force…"
But the Audi evades them, causing two of them to crash into each other. And "Luke" races off to safety. The voice in the commercial tells us that some technology is very helpful—no need to be afraid. If technology attacks, other, better technology will help us fight back.
It's funny. It's catchy. And it hits on a theme that is all too real for many people: Do we really want drones invading our personal airspace, every few minutes, all day long? Is there anything we can do to stop it? Or is it just a fait accompli?
Big Brother is Coming?
For decades, Hollywood has sold the dangers of technology gone wrong. The huge, awkward "communicators" of 1970s Star Trek have become a reality; in fact we now have phones much tinier than those once imagined on screen. On the one hand, technology is fascinating, and interesting to us all. On the other, are there real threats? Could fleets of robots be flying past our homes every day, every hour, without our permission? Answer: "Yes. Absolutely."
Is this just "A Happy March to the Future" or should we be sounding the alarm, Paul Revere-like: "Big Brother is Coming"? Is it "A Better World!" or are we facing a major case of "Transportation without Representation!"?
Will the government be the problem in the Drone Era (sending its drones to spy on its own citizens), or will it be the solution (protecting us from private drone infringements)? Here are three thoughts on this:
13% of those polled by The Atlantic believe that within ten years 75% or more of Americans will own a personal drone. (The Atlantic, November 2014, page 84)
Instead of checking your bags and paying the extra fees, travelers might be able to ship their luggage directly via their personal drone—the bags will be waiting for you at your hotel's front desk. Nice.
From an article in Popular Science: "Humphreys [director of the Radionavigation Laboratory at the University of Texas] thinks regular Joes will want to defend their privacy too [just like governments and corporations do]." Humphreys said: "I have a sense that a shotgun is going to be first thing they'll grab…" (op cit., Popular Science) Joe Biden will prefer a double-barreled shotgun, no doubt.
But just like in Biden's neighborhood, in many places shooting within city limits or populated areas is illegal. And shooting the drone itself is illegal as well. (Ibid.)
Behind the Curtain
So, what about your property and privacy rights? There are a lot of questions here. If the government considers a foreign drone flying over U.S. airspace a breach of national security, how can it logically argue that a drone flying over your private property doesn't reduce your rights—especially if it is taking pictures or shooting video?
But make no mistake, this is exactly what governments are going to argue. If the water and mineral rights for your property are separate from land ownership, for example, why would airspace be any different?
Maybe there will be an airspace market, with special plat maps and zoning commissions, and lots of extra fees paid to attorneys—so that some people can own their own, personal airspace above their yards. Certainly the Clintons and Bushes will want to get in on this, just like they owned their own computer servers.
And, if airspace goes up for sale on the private exchange, maybe some of your neighbors—and various corporations—will want to license or own the airspace just above your yard.
In all of this, one thing seems to stand out: it's not really the drones that are scary. Audi got it wrong. It's the people who make the decisions. Heck, now it seems that they even own the air…
Solution:
Checks and balances could help. If only the majority of voters truly believed in them anymore.
Only parents and educators have the real power to resurrect a society that truly believes in checks and balances. This is a generational battle, and if we lose it again in the current generation (like we did in the last 2), it will likely remain lost for a very long time to come.
Category : Blog &Citizenship &Community &Culture &Current Events &Economics &Featured &Generations &Government &History &Information Age &Liberty &Politics &Science &Technology
February 13th, 2015 // 9:27 am @ Oliver DeMille
Measles, Vaccinations, Common Core,
and the Deeper Issue We're All Experiencing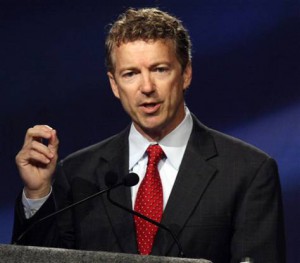 The disconnect right now is tearing our nation apart. Over and over, people engage in the Surface argument, while the Deeper issue is actually a lot more important.
For example, consider the national discussion of whether the government should mandate vaccinations against measles and other similar diseases. The Surface issue is whether vaccinations are safe, or whether in some cases they are hurtful to a child. But the Deeper issue is much more important: Who should make the decision about vaccinations for your children? Government? Or you as the parents?
I recently watched two interviews with U.S. presidential hopefuls that clearly illustrate this point. In the first interview, Ben Carson was asked about measles and vaccinations. He stated that vaccinations should be firmly mandated by government for all children. Period.
Rand Paul took a slightly different approach. He said that vaccinations work and that children should be vaccinated, but that the more important issue is this: Government doesn't own such decisions about children, parents do. Parents should have the final say.
Both of these men are medical doctors, and both have a history of commitment to the principles of freedom. But in this case, one called for government mandates and the other called for sticking with freedom. Very interesting.
Force and Reason
Ben Carson went on to say that the idea that vaccinations are widely damaging has been debunked, but then he added an interesting point. He said that of course a few children are allergic or otherwise react poorly to vaccinations, but overall the benefits of widespread vaccination are worth it.
That's reasonable. But, if reason is to be our guide, which of the following is more reasonable:
1-Educating the populace about the scientific facts, then using government force to mandate what parents must choose for their children?
2-Educating the populace about the scientific facts, then letting parents make choices for their children?
This illustrates the current growing division between those who generally trust the government and those who usually distrust it. This disconnect is now a major feature of our nation. It shows up in numerous important issues, including:
1-The government should mandate Common Core across the nation to raise standards for schools and students.
   Vs.
2-Parents should have the final say on whether or not Common Core is good for their specific children.
Or:
1-The police are justified in using deadly force as needed, because law enforcement is paramount and force is frequently necessary—and police and government agents are nearly always in the right.
   Vs.
2-The community should be very vigilant about any use of force by the police to ensure that it was truly justified, because police forces and governmental agencies sometimes overstep their bounds and aren't held accountable.
To Trust or Not to Trust
America is split, more each year, by these two major perspectives: "We almost always trust the government to do the right thing," versus "We don't usually trust the government to do the right thing."
Through most of the 20th Century, by the way, an average of 78% of Americans held the first view (trust), while today only 23% of Americans believe the government will do the right thing most of the time. That's a huge change.
And clearly the disconnect isn't partisan. It divides both major parties, and it also divides independents. Just look at Common Core, for example. Rand Paul and Ted Cruz are strongly against it, while Jeb Bush is a firm supporter. Bobby Jindal and Mike Huckabee supported it at the state level and then opposed it when it became a federal program. And all of these men are leading Republicans.
Or look at the vaccination issue. Some of the strongest supporters of government mandates are top Democratic politicians, while many of the communities with the lowest rates of vaccination (and highest levels of anti-vaccination activism) are university neighborhoods dominated by progressive faculty and administrators.
On the Right, many Republican voters demand that everyone get vaccinated, while a vocal opposition calls mandatory vaccination a socialistic plot. Ben Carson versus Rand Paul, so to speak, but spread through the population regardless of party.
Now, change the Surface issue, from, say, vaccinations to police use of deadly force in Ferguson, Cleveland, or New York, and the sides quickly shift.
Bad Comparisons
Here's another example:
1-The government should regulate and then force the education of all children ages 5-16.
   Vs.
2-Parents should have the right to make the final educational decisions for their family.
This one clearly hits very close to home, but the divide is still there. Ben Carson said something really interesting while he was making his case for mandatory vaccinations. He compared them to seatbelt laws and also laws against texting while driving. I like Ben Carson, so this surprised me because these two things shouldn't be treated the same. (He probably would have clarified this if he had time to elaborate.)
The main intent of "don't text while you drive" laws is to protect other people from bad driving, while the focus of seat belt laws is to protect the driver.
In the case of Common Core, supporters often speak as if their major goals are to improve society, while many parents who dislike Common Core care mostly about the education of their own children. And pro-vaccinators often cite public health statistics at the same time that anti-vaccination parents point to anecdotal examples where specific children were harmed.
Simplicity and Standards
This all makes sense, if we take the time to really consider it. In short, those thinking in terms of the mass population naturally overlook the specific, individual cases ("they're just anecdotal") while many a concerned parent logically ignores the statistical tables ("my son isn't just a number") and focuses on the potential danger if her child just happens to be one of those who is harmed.
Both views have merit. Both are reasonable. Both make sense. But back to our original question: To whom are we going to give the final say?
The answer depends on what level of society is best equipped to deal with each specific situation. Consider:
If it's a question about nuclear attack or foreign invasion, the federal government was designed to deal with it.
If it's a question of crime or direct danger to everyone, it's a state or provincial issue.
Or, if anything in level B can be handled more effectively at a local level, it should be.
If it's about what's best for an individual's education, prosperity, or health, let the individual choose. This is the essence of freedom. If it's about children, let's trust the parents.
This simple little system is essential to freedom. Without such standards, freedom is quickly lost.
The Level
So, let's get specific. Do the measles meet the "danger to everyone" level in B or C above? No. So leave such health decisions to the parents. Same with Common Core. Of course, if Ebola is the issue, level B kicks in because it truly is a "direct danger to everyone." It may even be level A, depending on the circumstances. But Common Core and the measles are nowhere near level A. Not even close.
In fact, this system of doing things at the right level, and only at the right level, is the key to maintaining freedom and applying wisdom on nearly every issue. For example:
-Seat belts? Level D.
-Drunk driving or text-driving? Level B. (It would be level C if people didn't travel very much, but in our current world conditions, if every local area has a different law, far too many drivers will be confused and the laws will be ineffective at protecting the life and liberty of others.)
-Police using deadly force? Level B.
-Oversight of any use of deadly force? Levels A-D.
-Compulsory school laws? Level D only. Seriously, leave to families those things best handled by families.
-Dedicated study and wise oversight of all laws? Level D.
This isn't just the Deeper level; it is the bedrock of freedom.
******************
Oliver DeMille is the New York Times, Wall Street Journal and USA Today bestselling co-author of LeaderShift: A Call for Americans to Finally Stand Up and Lead, the co-founder of the Center for Social Leadership, and a co-creator of TJEd.
Among many other works, he is the author of A Thomas Jefferson Education: Teaching a Generation of Leaders for the 21st Century, The Coming Aristocracy, and FreedomShift: 3 Choices to Reclaim America's Destiny.
Oliver is dedicated to promoting freedom through leadership education. He and his wife Rachel are raising their eight children in Cedar City, Utah.
Category : Aristocracy &Blog &Citizenship &Community &Constitution &Culture &Current Events &Economics &Education &Featured &Generations &Government &Leadership &Liberty &Politics &Prosperity &Science &Statesmanship
January 23rd, 2015 // 7:04 am @ Oliver DeMille
Land of the Free  Land of Decay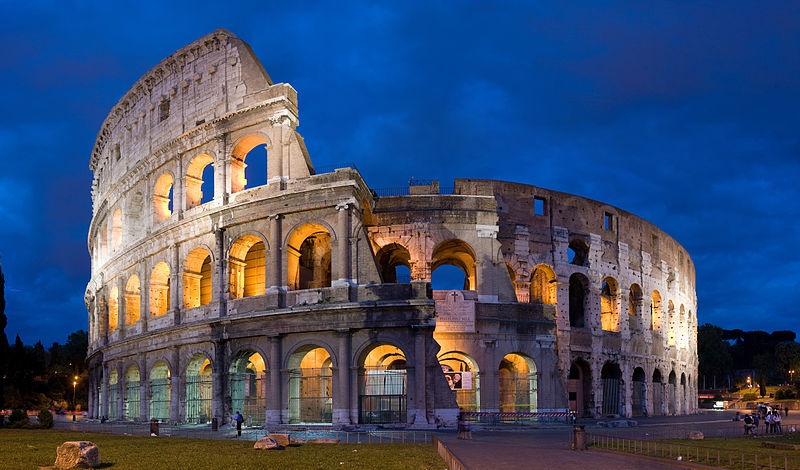 These days, the word "decline" is frequently used to describe the United States. Where "China" is often paired with words and phrases like "rising," "new superpower," and "number one," a different set of adjectives show up when the U.S. is discussed.
This trend recently reached a new low when the cover story on Foreign Affairs was entitled, "See America: Land of Decay and Dysfunction."
Wow! And we thought "decline" was bad. But decay? And dysfunction? That's hitting below the belt.
It gets even more interesting, however.
The Players and The Played
The article goes on to suggest that the cause of this "decay" and "dysfunction" is the power of various special interest groups. This is a popular argument, mainly because almost everyone loves to blame special interest groups.
But this proposition bears scrutiny. Indeed, if special interest groups really are the reason for America getting off track, it is one of the most important topics of our time.
In reality, however, something else is at play here. Yes, of course, special interest groups are a serious problem to the precise extent that they "control" government. But why do they control our government? Who allows this? It certainly isn't written in the Constitution.
Francis Fukuyama, who wrote the Foreign Affairs article, notes that the classic book The Semisovereign People gets to the heart of our challenge. In short, voters are highly swayed by the two big political parties, by the media, and by special interest groups. Special interest groups "control" Washington because they set out to control the parties and the media.
The Madisonian idea of sovereignty in the people (that the voters have the final say in who their leaders are, and what their leaders can and can't do) is undermined when voters are easily swayed. Period.
Semisovereignty—where the voters do what special interests convince them to do through the media and political parties—is an entirely different political arrangement. It is more like an aristocratic, elite, oligarchy than a democratic republic.
That's where we are today. And, in according to this analysis, it is the source—not merely a source, but the root—of our decline, decay, and dysfunction. The voters, in this view, don't know better than to vote as they are told by the interest groups, parties, and media.
This causes them to mistrust government, vote against higher taxes, and remain frustrated with Washington—no matter what it does. The touted "solution?" Be more like a European parliamentary system.
Sadly, too many people are buying in to this flawed narrative.
The problem with this entire analysis is that it is partially true, but not actually true. Meaning what?
Let's get specific: The fundamental reason for decline, decay, and dysfunction is not a lack voter influence, but rather the exact opposite. American voters—the majority, at least—want more government services than they want to pay for. They want other people to pay for them.
Where We Build From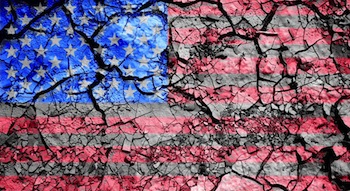 They want their government services, and they want them on Henry the Fifth terms. In other words, the typical American voter (let's call him Tom) wants Washington to cut other peoples' government programs—but none that directly benefit Tom or his family. That's the crux of our decline and decay. Pure and simple.
Tom votes for the candidate promising that Tom's favorite government programs will be protected while Alice's "socialistic" programs will be cut. Alice, in turn, votes for the candidate who supports her "essential" government benefits while promising to cut Tom's "greedy" or "imperialistic" programs.
Political parties, special interest groups, and media only dominate American politics because Tom and Alice—and a majority of other voters—take this approach. And our decline is assured if the cost of our government programs continues to depend primarily on debt.
Until Tom and Alice, or a majority of voters are willing to elect candidates who will end our debt-dependence and spend within our means (however hard the choices), the parties, lobbies, and media outlets will continue to sway the vote.
Don't let the media, or anyone else, fool you. We are in decline because the electorate refuses to make the hard choice of fiscal and moral responsibility. Until we do, we'll be a nation based fundamentally on debt—not principle.
Such a nation is…always…a nation in decline, decay, and dysfunction.
******************
Oliver DeMille is the New York Times, Wall Street Journal and USA Today bestselling co-author of LeaderShift: A Call for Americans to Finally Stand Up and Lead, the co-founder of the Center for Social Leadership, and a co-creator of TJEd.
Among many other works, he is the author of A Thomas Jefferson Education: Teaching a Generation of Leaders for the 21st Century, The Coming Aristocracy, and FreedomShift: 3 Choices to Reclaim America's Destiny.
Oliver is dedicated to promoting freedom through leadership education. He and his wife Rachel are raising their eight children in Cedar City, Utah.
Category : Blog &Citizenship &Community &Constitution &Culture &Current Events &Economics &Education &Featured &Foreign Affairs &Generations &Government &History &Leadership &Liberty &Mission &Politics &Statesmanship
January 9th, 2015 // 7:56 am @ Oliver DeMille
I am an optimist. I believe the best of America and the world are still ahead. But we're only going to get there by dealing with the reality that the United States is now in an era of significant decline. Specifically, at least two things happened this year that are major problems, and a third serious problem is gaining increased support among many world leaders.
Part I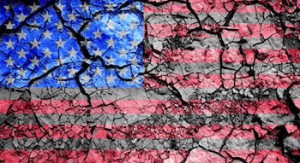 First, our federal debt went over the $18 trillion mark in 2014. Someone is going to have to pay this back, and that means we'll be paying for it for the rest of our lives—and so will our children and grandchildren.
That's approximately $58,065 for every man, woman, and child currently in the United States. If you have a family of four, you now owe around $232,260. This debt must be paid in addition to whatever other taxes are needed for national security, services, and all other government programs now and going forward–not to mention your family's living expenses.
To be more realistic, the truth is that many people will never pay any taxes toward this amount—because they won't make enough. This means you're likely to end up being charged at least twice this amount. Some people will pay a lot more. So you really owe more like $116,130 or $464,520 for your family of four.
If you have big family, say of ten people, you owe roughly $2 million dollars over the course of the rest of your life. Whatever you don't pay off, the government will charge your kids and grandkids.
Oh, and you need to add to that all the interest still to be charged on this amount, which means that you actually owe between $1.8 million if you have a family of four, or up to around $7 million if your family is bigger. And, yes, if interest rates on the national debt increase (all the trends indicated they will), this amount will go up rapidly.
Most people have no idea what a big deal this is. This is money that has already been spent. It's owed. And we have to pay it, now and later. We, our kids, and their kids too.
Problems and Booms
How big is this? Multiply your salary by the number of years you have left working (x), and then multiply at least $116,130 by the number of years you have to live (y). If you make more than $60,000 a year, double both amounts. If you make more than $100,000 a year, quadruple both. Then subtract one from the other to find if you'll make more than you already owe the government.
Too much math? That's exactly what the government is banking on. The government only gets away with this level of borrowing and spending because very few people do the math or understand what it means to them personally. Granted, these numbers are very basic, and the reality is actually worse, given interest and rising interest rates on the national debt.
So, the United States has a problem. It has a number of problems, actually, but this one is massive. The government owes so much that our economy will struggle under the weight of this debt for the rest of the century. It will dampen every citizen's opportunities, block every generation's choices, and haunt our posterity for many decades.
Is there any way out of this? Yes. The answer is simple, in fact. We need a major economic boom. A massive boom would allow us to pay this off much quicker and put the nation back on positive economic footing. Without such a boom, this problem is going to deepen.
How do we get a boom? Again, the answer is simple. I'll outline it below in Column A.
But first, what happens if we don't make the choices that will bring a boom? The answer is clear. And drastic. Our economics will rapidly get worse. For the nation, for families, for almost everyone.
Part II
Second, China just surpassed the United States as the top producing economy in the world. It was already the top trade economy, as of a year ago. How does this translate into real life consequences for real people? Well, such a transition has happened before, and there is a predictable pattern that occurs when a new nation becomes the largest global economy.
Here is a rough outline of this pattern:
The new power (e.g. China) has the ability to dictate its own trade rules, which increases the flow of wealth to it—and away from the old power (e.g. the U.S.).
The new power's currency eventually becomes the lead world currency (replacing the old power's currency). When Britain lost it's top power spot, the average British citizen lost 30% of net worth within weeks. In the current shift, the Chinese will likely push for a global currency. (More on this in Part III)
The old power keeps trying to regain its status by engaging in wars and military interventions around the globe, while the new power focuses mainly on economic success. This further weakens the old power, and quickly.
The new power, with its booming economy, is able to enjoy lower interest rates, less debt, fewer expenses for international conflicts, and much higher rates of savings and investment. The wealth of the world flows into the new power as investment capital, lifting the entire new power's economy. The old power sees its standard of living drastically fall, while the new power watches its standard of living rapidly increase.
In the eighteenth century the old power was Spain and the new power was France, in the nineteenth century the old power was France and the new power was Britain. In the twentieth century the old power was Britain and the new power was the U.S.
Today, and in the years ahead, China is the new power, and the United States is the old power. As Brett Arends put it:
"This will not change anything tomorrow or next week, but it will change almost everything in the longer term. We have lived in a world dominated by the U.S. since at least 1945 and, in many ways, since the late 19th century.
"And we have lived for 200 years—since the Battle of Waterloo in 1815—in a world dominated by two reasonably democratic, constitutional countries in Great Britain and the U.S.A. For all their flaws, the two countries have been in the vanguard worldwide of civil liberties, democratic processes and constitutional rights." (Brett Arends, "It's Official: America is now No. 2," Market Watch, December 4, 2014)
China's influence will certainly go in a different direction. This may be the single biggest concern of our century.
Can we do anything to reverse this trend? The answer is "Yes."
Failure by Surrender
There is an irony to how old powers lose their leadership role. The old power usually has the ability to stay the top leader, if it chooses. But is seldom does. Why? The answer is instructive.
Old powers refuse to maintain their leader role because they make a series of bad choices: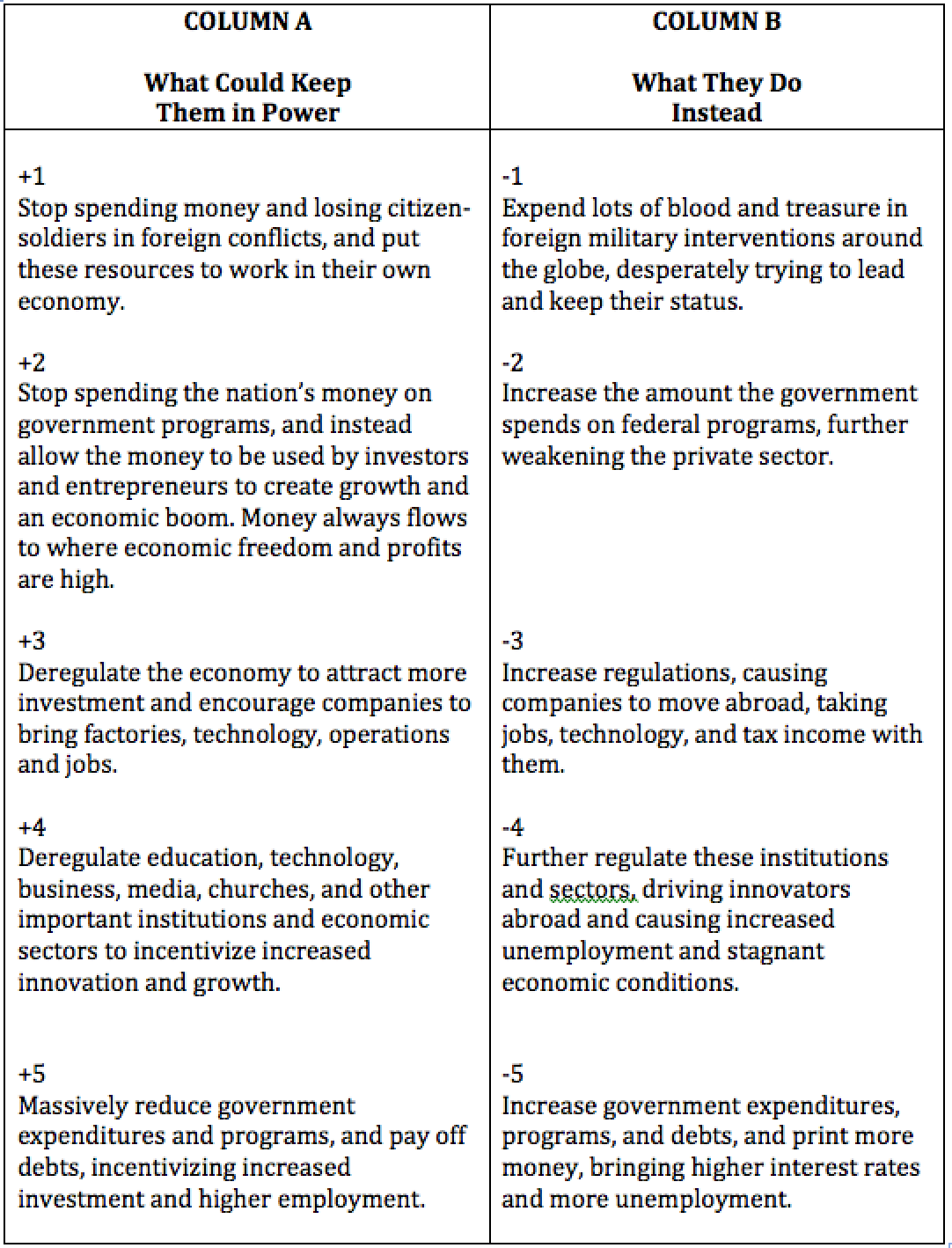 Both Are…
This is so predictable that following the pattern of decline again in our time is ridiculous. The U.S. continues to follow this path, however. Part of this is spurred by collectivist ideological ideas, but the ultimate blame goes to voters who aren't willing to back candidates who support truly frugal economic choices to cut government programs and incentivize a free-enterprise economic boom (Column A).
Voters in traditionally powerful nations are accustomed to lavish government programs; they vocally decry government debt, but they vote for more government programs anyway. Conservatives and liberals disagree about what to spend money on, but they both increase the size of government.
One problem is that people from both sides of the political aisle blame the other. Liberals fault conservatives for supporting continued military interventions around the world, and conservatives blame liberals for increased government programs and spending.
The truth is that both are right. Liberals adopt Column B government spending and bad anti-business regulations, and conservatives support Column B global military interventions around the world. Both kill the power and economy of the nation. In our day, both of these drastically decrease American prosperity and power and lift China to global leadership.
In simplest terms: Both are bad. But Republican voters hold on to their support of U.S. interventions in Europe, Africa, the Middle East, Asia, etc., and Democratic voters refuse to stop promoting big-spending federal programs. In our two-party system, both parties are deeply committed to Column B, though for different reasons.
If the United States keeps following this pattern, our looming crash is inevitable. If not, if we reverse it and move toward an economic boom (by adopting Column A), we'll reboot and reestablish the top producing economy in the world.
It's up to us. Boom or crash. The choice seems simple, yet voters keep electing leaders who implement Column B rather than Column A. If we keep it up, we're going to get what we deserve. A crash.
In all this, the most amazing thing is how simple it would be to create a boom. Column A is direct, do-able, realistic, real. We just have to adopt it, and apply it. But if we won't even vote for it, it won't come.
Part III
Third, changes in the world's currency system are gaining momentum. Few Americans realize how significant these two changes ($18 trillion in federal debt and counting, and the loss of the "#1 producing economy" status to China) will be. For example, just consider the impact of the dollar being replaced by something else as the world's reserve currency.
While most people prefer to leave currency discussions to the experts, such head-in-the-sand behavior can't shield them from the consequences. The next reserve currency will be the dollar, if only the U.S. adopts the items in Column A and catalyzes a major American economic boom.
If not, it will be something supported by China. Specifically, look for it to have three characteristics that will drastically restructure the entire world:
It will likely be a global currency, meaning that the international community (with China in the #1 spot) will regulate its use. This could easily result in a drastic reduction of national sovereignty around the world and in the U.S.
It will almost surely be electronic, which will give governments massive controls over people. This amounts to at least some controls from China, not just your national government. The power of regulating electronic currency is almost impossible to overstate.
It will also likely be sold with biotech, meaning that to access your electronic money you'll need your finger print or eye scan. (See Molly Wood, "Augmenting Your Password-Protected World," The New York Times, November 5, 2014) This will provide global surveillance at an unprecedented, literally more than Orwellian, level. Again, China will be a top influence (perhaps the top influence) in how this system is administered.
These three massive shifts in our world reality are mostly hidden from our view. They are reported, but few people realize how significant or personally relevant they are.
The future of our nation, our economy, and literally our society (with its God-based ideals, freedom-based values, and free enterprise economics) are at stake. If Column B prevails, an American Crash is assured.
(Oliver DeMille addresses the solutions to these challenges in his book, The United States Constitution and the 196 Principles of Freedom, available here)
******************
Oliver DeMille is the New York Times, Wall Street Journal and USA Today bestselling co-author of LeaderShift: A Call for Americans to Finally Stand Up and Lead, the co-founder of the Center for Social Leadership, and a co-creator of TJEd.
Among many other works, he is the author of A Thomas Jefferson Education: Teaching a Generation of Leaders for the 21st Century, The Coming Aristocracy, and FreedomShift: 3 Choices to Reclaim America's Destiny.
Oliver is dedicated to promoting freedom through leadership education. He and his wife Rachel are raising their eight children in Cedar City, Utah.
Category : Business &Citizenship &Community &Constitution &Culture &Current Events &Economics &Education &Entrepreneurship &Featured &Generations &Government &History &Leadership &Liberty &Mini-Factories &Mission &Politics &Statesmanship