May 19th, 2015 // 6:40 am @ Sara DeMille
The Divide
A college-level education is increasingly important in the new economy. Higher education has long created a significant divide between the "haves" and "have nots," and by all indications this trend will intensify for the next three decades.
The gap between the affluent (we'll call this the A Economy) and the middle class (the M Economy) is growing, and higher education is one of the clearest differences between these groups. The ranks of the lower classes (the R Economy—with R standing for "Risk") are swelling, as more in the middle class find themselves caught in high debt and paycheck-to-paycheck living. Again, higher education marks the divide between those in the A Economy and almost everyone else.
Moreover, as North Americans compete for well-paying jobs and economic success in an increasingly global marketplace, the old system of "college degree = secure job with good benefits" no longer holds. Fewer graduates are able to maintain their parents' lifestyle, and the middle class is dwindling.
As a result, those in the Middle Economy are left with a choice: rise to the Affluent Economy or join the Risk Economy. With career opportunities increasingly elusive for young people in this environment (in both North America and Europe), higher education has become even more important.
There is much more to this article – including where the different classes are heading; various ways of getting a great education; finding where to get your college-level education; and more!
Category : Aristocracy &Blog &Business &Citizenship &Community &Education &Entrepreneurship &Prosperity
April 28th, 2015 // 4:05 pm @ Oliver DeMille
Will College Get in the Way of Your Kids' Education?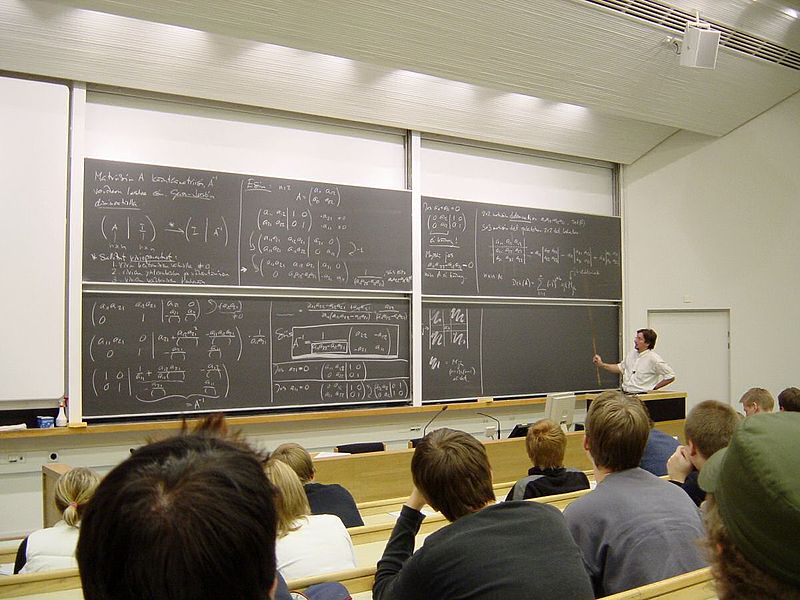 What a controversial question!
In fact, it's downright politically incorrect. For many in the current generation of parents, this is akin to cultural heresy. But let's think about it. The top colleges depend on the SAT, or in a few cases, the ACT, and later, once students are accepted and enrolled, these schools frequently employ multiple-choice exams of the same ilk.
If such testing is our national educational scoreboard—and it is—we have a problem. As you know if you've read my articles on "Homeschooling and Testing: Parts I and Part II" I'm not a real fan of the multiple-choice test as our national standard.
Actually, I readily embrace multiple-choice exams as one part of a student's learning experience, along with essay exams, papers and projects as exams, oral exams, stand-and-show exams, and other types of testing that allow each student to truly demonstrate what he or she has learned, understands, and can do with the knowledge. But I'm against a one-size-fits all approach to testing (or to education itself, for that matter).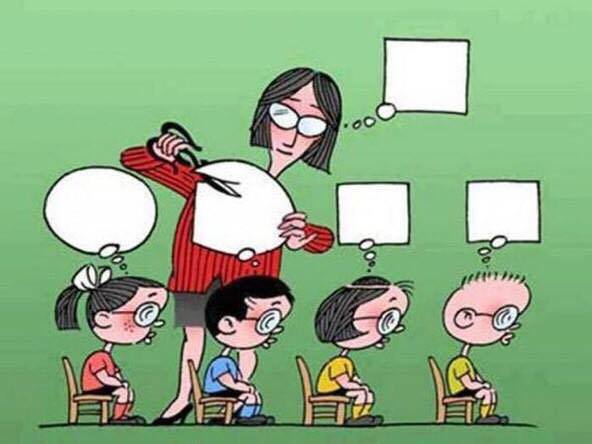 Like Rachel Lynde teaches in Anne of Green Gables, people who have never been parents usually think that there is one good way to parent—but people who have had children know that there is truly a different right way to parent for each child. People truly are different. This lesson is essential, and our modern testing system forgets about it.
That's bad for our nation and our future.
So, yes, I'm opposed to the way many modern classrooms teach to the standardized multiple-choice tests instead of teaching to the student. Each student's learning should be individualized, personalized, and guided by one or more caring, committed mentors.
Education Job Training
Ideal? Yes! And that's what our children deserve. Every single one of them. Why would we settle for anything less than the highest ideals in something as important as the education of our children and grandchildren?
Shame on anyone who suggests anything less than the ideal!
When I see a nation that calls itself a meritocracy but whose highest court, presidency, and a disproportional number of top corporate leaders only come from the Ivy League—at least for the past two decades—and, to get into the League requires high scores on standardized multiple-choice tests, I shake my head. It's a serious problem.
Why? Because such a system is not a meritocracy at all. There many statistics about making more money in life after graduating from a top school, and about making more if you've finished college, but there is one that really stands out. Most people don't know about it, but it's true. The statistics are clear: on average, the richer the family of the student who takes the SAT, the better the student scores. (Leon Botstein, TIME, March 24, 2015)
So, of course these students make more money in their life. In fact, the students of the wealthy who don't complete top colleges also do financially better, on average, than the students of the poor or middle class—including many of those who do graduate from college. Call it elitist, aristocratic, or whatever you want, but this system isn't a genuine meritocracy.
The common response to such a conversation is that universities need such tests to decide which applicants to accept—since college is all about job training nowadays. Well…I'm going to let that pass without argument, even though I very much disagree that universities should be mainly about career training.
But if schools are going to focus on career prep, then multiple-choice tests as the constant in the system are deeply flawed. As Leon Botstein wrote in TIME magazine: "The SAT is part hoax, part fraud." The magazine also called it "a scam". (Ibid., cover, 17) Why? Because, in Botstein's words:
"[T]he test can't predict a kid's future…. As every adult recognizes, knowing something, or knowing how to do something, in real life is never defined by being able to choose a 'right' answer from a set of possible options (some of them are intentionally misleading) put forward by nameless test designers.
"No scientist, engineer, writer, psychologist, artist or physician pursues his or her vocation by getting right answers from a set of prescribed alternatives that trivialize complexity and ambiguity." (Ibid., emphasis added.)
Quality tests reflect reality, not an imaginary matrix that allows a few experts to determine what they want our whole nation of children to learn (or not learn), and which type of learner they prefer to favor, whom they want to succeed. The key phrase in the whole subject of standardized, national testing such as the ACT and SAT comes from the same TIME article: "nameless test designers."
A Skewed Approach
This is incredibly important to the future of our society. If the test writers were widely and openly known, by name, with a bio and a video of each of them talking about their core beliefs, political and cultural views, most important aspirations and goals, and perspectives on various important current issues and societal concerns, such tests would almost immediately end.
Seriously.
Parents and educators would watch such video clips (easily posted online with today's technology), and the tests would immediately lose their credibility. I don't say this because I know the test designers. I don't. But I am convinced, based on reading and analyzing many of these exams, that they have an agenda.
How could they not? They are the Choosers in our "meritocracy." They are the Givers. Their exams determine who will win and who will lose the contest—to get into the top institutions of higher learning. They are much more powerful than the Electoral College or the Senate Judicial Committee. In fact, to a large extent, they unofficially but actually choose who will or won't be eligible for selection by these very groups in the future.
If they openly told us who they are, why they write the tests the way they do, and what they stand for and against, we could evaluate whether we want our kids and grandkids to have the kind of education that is specifically taught in most schools (for the very purpose of excelling on exams written by, planned, and designed by these people). With such transparency, even if they maintained the support of a few, they would lose the support of many others.
And that would be good for our nation. Other types of testing would arise, and the market would support other competing agendas—by other test designers with competing views and goals—not just the one proscribed by this generally unknown group of "Givers" who select our future national leaders each time they create, approve, and/or reject a test question.
If we're going to continue to be nation run by the test designers (who parents and teachers unwittingly hold up as the key to each child's future), we should interview each of them and know that our kids are in good hands. If they aren't open to such transparency, then why do we give them so much power over our children? And over our nation's future?
Building a child's education around meeting the demands and agendas of this group of unseen people—simply because it is "necessary for college," at least if we teach to the test (and the more people care about the test, the more likely they are to do this)—is a bit strange. It's akin to living in the 19th Century and using leeches to bleed a sick person because the "experts" assure us it is an excellent practice.
Really? Is that how we want to approach education?
The Way Things Are
I'm all for great education. For rigor and depth and intense study—especially among teens and college-age learners. I think testing is an important part of quality learning.
But the current system has it all wrong.
If your young person gains an education that is defined and driven by the standardized national tests in math, science, social studies, and language arts, then yes, college has very much gotten in the way of his or her education. It has narrowed it, milked out much of the natural passion for learning, and infused it with large doses of rote.
That's what teaching to the tests usually requires. It has also bent your child's education in a direction with a specific social/political agenda that many parents don't support—but don't know about.
Of course, it's important to note that for the most part teachers have no control over this. Many teachers manage to do an excellent job of real teaching even though they have this system to overcome. And, as mentioned, few parents realize what is actually going on. They just want their kids to get into a good college.
In truth, I have no problem with young people taking these standardized exams. To get into college, it's necessary. So take them. Sure.
But the problem arises, 1) in throwing out some of your child's great educational opportunities to focus on teaching to the tests, and 2) in seeing their test scores and thinking you've won, or lost.
And, on the national level, the even worse problem is 3) that we're no longer much of a meritocracy, because we've turned over the determination of "merit" almost exclusively to a group of behind-the-scenes "Givers".
Far too many parents, educators, and others just go along with all three of these problems because "that's the way things are."
But they shouldn't be this way.
And that's my point. That's what the idea of America was once all about—to make things the way they should be, to improve things that aren't right, to fix the broken, and to choose true principles over bad customs. To put what's right ahead of mere profit or promotion.
The Important Questions
These are by far the most important lessons in anyone's education.
By far!
Without these lessons, no education is complete.
We can still teach these things, and parents have a lot of power to do so. But these things aren't being taught on the SAT or ACT, nor in the teach-to-the-test lessons that precede these exams and dominate many schools. Nor, sadly, are they taught in most of the college classrooms that come after the long-coveted Elite University acceptance letter.
They're going to have to be taught elsewhere.
Which brings us to this one central, vital, question:
How, where, and from whom are your kids going to learn them?
Seriously: Where?
From whom?
Not most schools. Not most universities. Not TV or the movies. Not surfing the Internet.
If parents don't teach them, they probably won't get taught.
And that's going to drastically influence the future of America.
Which brings us to the final test, the real exam, the essential question every parent needs to answer:
What are you going to do about this in your home?
Here's what we're doing about it:
Join us!
Category : Aristocracy &Community &Culture &Current Events &Education &Generations &History &Leadership &Liberty &Mission
February 13th, 2015 // 9:27 am @ Oliver DeMille
Measles, Vaccinations, Common Core,
and the Deeper Issue We're All Experiencing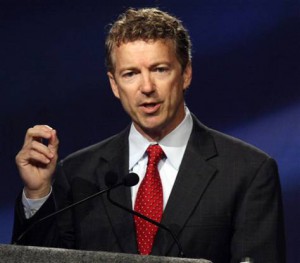 The disconnect right now is tearing our nation apart. Over and over, people engage in the Surface argument, while the Deeper issue is actually a lot more important.
For example, consider the national discussion of whether the government should mandate vaccinations against measles and other similar diseases. The Surface issue is whether vaccinations are safe, or whether in some cases they are hurtful to a child. But the Deeper issue is much more important: Who should make the decision about vaccinations for your children? Government? Or you as the parents?
I recently watched two interviews with U.S. presidential hopefuls that clearly illustrate this point. In the first interview, Ben Carson was asked about measles and vaccinations. He stated that vaccinations should be firmly mandated by government for all children. Period.
Rand Paul took a slightly different approach. He said that vaccinations work and that children should be vaccinated, but that the more important issue is this: Government doesn't own such decisions about children, parents do. Parents should have the final say.
Both of these men are medical doctors, and both have a history of commitment to the principles of freedom. But in this case, one called for government mandates and the other called for sticking with freedom. Very interesting.
Force and Reason
Ben Carson went on to say that the idea that vaccinations are widely damaging has been debunked, but then he added an interesting point. He said that of course a few children are allergic or otherwise react poorly to vaccinations, but overall the benefits of widespread vaccination are worth it.
That's reasonable. But, if reason is to be our guide, which of the following is more reasonable:
1-Educating the populace about the scientific facts, then using government force to mandate what parents must choose for their children?
2-Educating the populace about the scientific facts, then letting parents make choices for their children?
This illustrates the current growing division between those who generally trust the government and those who usually distrust it. This disconnect is now a major feature of our nation. It shows up in numerous important issues, including:
1-The government should mandate Common Core across the nation to raise standards for schools and students.
   Vs.
2-Parents should have the final say on whether or not Common Core is good for their specific children.
Or:
1-The police are justified in using deadly force as needed, because law enforcement is paramount and force is frequently necessary—and police and government agents are nearly always in the right.
   Vs.
2-The community should be very vigilant about any use of force by the police to ensure that it was truly justified, because police forces and governmental agencies sometimes overstep their bounds and aren't held accountable.
To Trust or Not to Trust
America is split, more each year, by these two major perspectives: "We almost always trust the government to do the right thing," versus "We don't usually trust the government to do the right thing."
Through most of the 20th Century, by the way, an average of 78% of Americans held the first view (trust), while today only 23% of Americans believe the government will do the right thing most of the time. That's a huge change.
And clearly the disconnect isn't partisan. It divides both major parties, and it also divides independents. Just look at Common Core, for example. Rand Paul and Ted Cruz are strongly against it, while Jeb Bush is a firm supporter. Bobby Jindal and Mike Huckabee supported it at the state level and then opposed it when it became a federal program. And all of these men are leading Republicans.
Or look at the vaccination issue. Some of the strongest supporters of government mandates are top Democratic politicians, while many of the communities with the lowest rates of vaccination (and highest levels of anti-vaccination activism) are university neighborhoods dominated by progressive faculty and administrators.
On the Right, many Republican voters demand that everyone get vaccinated, while a vocal opposition calls mandatory vaccination a socialistic plot. Ben Carson versus Rand Paul, so to speak, but spread through the population regardless of party.
Now, change the Surface issue, from, say, vaccinations to police use of deadly force in Ferguson, Cleveland, or New York, and the sides quickly shift.
Bad Comparisons
Here's another example:
1-The government should regulate and then force the education of all children ages 5-16.
   Vs.
2-Parents should have the right to make the final educational decisions for their family.
This one clearly hits very close to home, but the divide is still there. Ben Carson said something really interesting while he was making his case for mandatory vaccinations. He compared them to seatbelt laws and also laws against texting while driving. I like Ben Carson, so this surprised me because these two things shouldn't be treated the same. (He probably would have clarified this if he had time to elaborate.)
The main intent of "don't text while you drive" laws is to protect other people from bad driving, while the focus of seat belt laws is to protect the driver.
In the case of Common Core, supporters often speak as if their major goals are to improve society, while many parents who dislike Common Core care mostly about the education of their own children. And pro-vaccinators often cite public health statistics at the same time that anti-vaccination parents point to anecdotal examples where specific children were harmed.
Simplicity and Standards
This all makes sense, if we take the time to really consider it. In short, those thinking in terms of the mass population naturally overlook the specific, individual cases ("they're just anecdotal") while many a concerned parent logically ignores the statistical tables ("my son isn't just a number") and focuses on the potential danger if her child just happens to be one of those who is harmed.
Both views have merit. Both are reasonable. Both make sense. But back to our original question: To whom are we going to give the final say?
The answer depends on what level of society is best equipped to deal with each specific situation. Consider:
If it's a question about nuclear attack or foreign invasion, the federal government was designed to deal with it.
If it's a question of crime or direct danger to everyone, it's a state or provincial issue.
Or, if anything in level B can be handled more effectively at a local level, it should be.
If it's about what's best for an individual's education, prosperity, or health, let the individual choose. This is the essence of freedom. If it's about children, let's trust the parents.
This simple little system is essential to freedom. Without such standards, freedom is quickly lost.
The Level
So, let's get specific. Do the measles meet the "danger to everyone" level in B or C above? No. So leave such health decisions to the parents. Same with Common Core. Of course, if Ebola is the issue, level B kicks in because it truly is a "direct danger to everyone." It may even be level A, depending on the circumstances. But Common Core and the measles are nowhere near level A. Not even close.
In fact, this system of doing things at the right level, and only at the right level, is the key to maintaining freedom and applying wisdom on nearly every issue. For example:
-Seat belts? Level D.
-Drunk driving or text-driving? Level B. (It would be level C if people didn't travel very much, but in our current world conditions, if every local area has a different law, far too many drivers will be confused and the laws will be ineffective at protecting the life and liberty of others.)
-Police using deadly force? Level B.
-Oversight of any use of deadly force? Levels A-D.
-Compulsory school laws? Level D only. Seriously, leave to families those things best handled by families.
-Dedicated study and wise oversight of all laws? Level D.
This isn't just the Deeper level; it is the bedrock of freedom.
******************
Oliver DeMille is the New York Times, Wall Street Journal and USA Today bestselling co-author of LeaderShift: A Call for Americans to Finally Stand Up and Lead, the co-founder of the Center for Social Leadership, and a co-creator of TJEd.
Among many other works, he is the author of A Thomas Jefferson Education: Teaching a Generation of Leaders for the 21st Century, The Coming Aristocracy, and FreedomShift: 3 Choices to Reclaim America's Destiny.
Oliver is dedicated to promoting freedom through leadership education. He and his wife Rachel are raising their eight children in Cedar City, Utah.
Category : Aristocracy &Blog &Citizenship &Community &Constitution &Culture &Current Events &Economics &Education &Featured &Generations &Government &Leadership &Liberty &Politics &Prosperity &Science &Statesmanship
January 30th, 2015 // 5:42 pm @ Oliver DeMille
Some (Widespread) False Traditions about College, Grades, and Career
A Good Plan?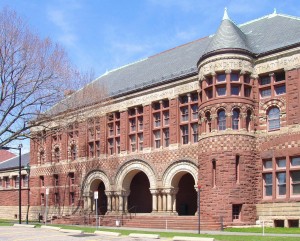 President Obama proposes making two years of community college free for everyone. As The New York Times reported ("Expanding Community College Access"), the Administration's "preliminary plans…call for an estimated $60 billion in new spending over ten years…" That's right. Just throw more money at it and things will get better, right?
Actually, no. What if, instead, we didn't raise taxes $60 billion for the program (plus the extra funds necessary to administer it) and left these resources in the hands of the private economy?
This gets to the crux of one of our deepest and most pressing problems today. When we see a need in society—almost any need, it turns out—someone proposes a government program. The costs of such programs, and the regulations of implementing them, make our economy less inviting for investors and innovators. Naturally, jobs, capital, and opportunities go to other nations.
The result? The economy struggles even more. And, behold, a politician in Washington takes note of the increased struggles and suggests yet another economy-killing government program.
This downward cycle is literally fueling our national decline. These types of government programs have had real results: Where one wage earner in a household made enough for the family to live on in the 1950s, today it takes two wage earners plus a steadily increasing amount of debt for households to pay for a lesser standard of living.
Cause and Effect
Such government programs are touted as real benefits, but the more of them we implement in society, the wider the gap grows between the rich and the rest.
If this new community college program is adopted, the results are predictable:
The quality of community college education will decrease (just as high schools did when government made them free and ubiquitous)
More community colleges will be built (requiring tax increases)
Fewer educational entrepreneurs will offer true educational innovations
More people will get two years of college
Two years of college will become much less beneficial
More young adults will live in their parent's basement—for longer
S. citizens will lose more jobs to international competitors
The U.S. standard of living will further decline
There will be a few good community colleges, and a lot more poor ones, and national leaders will talk incessantly about "solving the community college crisis"
The quality of education in most high schools (not just community colleges) will further decrease
"But how can you say these things?" the proponents of the new program will ask. "More jobs today require some college education, so how can free community college be anything but a great plan?"
Actually, more jobs require a higher level of education. But calling it "college education" is just labeling. The level and quality of education students received in four years of high school in 1930 or 1953 was higher than nearly all college juniors have today.
Why did high school education decline? Mostly because of the many government programs that got in the way of market forces and educational quality.
So why are we proposing more of them? We shouldn't be.
Part II: The Real Issue
But let's go deeper into college education. Specifically, let's deal with the real issue. The true concern. It is right in front of us, but only a few people are talking about it. This is vitally important.
Sometimes our most common beliefs in society turn out to be wrong, or at least different from the reality. For example, a lot of young people today are told that the key to a successful life is a good career, and the way to ensure a good career is getting into a good college, picking the right major, and getting good grades.
Many high school and even elementary students busily study each night to prepare for the SATs and such life success—based on this oft-repeated promise. They spend years sure that good grades will lead to promotions, wealth and status.
But the truth is often very different. A report from the Chronicle of Higher Education showed the reality of what employers look for when hiring:
"Health care companies care most about your major"
"White-collar companies care the most about your GPA"
"Media and communication companies are gaga for internships and…indifferent toward your classes"
This is not what most young people are told—by teachers, school administrators, academic counselors, even parents. How can they make good career-prep choices when most of what they are told about the relationship between schooling and career success is inaccurate or at best incomplete?
The Scale
I've long taught that schooling should focus on great education, not the growing trend of "hire education," but this view is in the minority. Many people believe the main purpose of education is career prep, and students are often frustrated when the reality turns out to be something different.
In an economy where many graduates are already without jobs, these false traditions (e.g. "the key to a successful life is a good career, and that comes from attending a prestigious college, picking the right major, and getting good grades") take on increased importance. Many young people believe in these ideas as promises, not urban myths.
The Chronicle of Higher Education report showed the following (ibid.):
On a scale of 1 to 100, the importance of your college's reputation to prospective employers is 5.
Not 85. Not 55. Not 50. Not even 15. Just 5. How can 5 out of 100 be worth all the focus people give it?
Using the same scale, the importance of your GPA is 8.
That's right, 8. All the work, the effort, the tears and struggles to get top grades, and they're only an 8 to employers? Not 8 out of 10, mind you, but 8 out of 100! As top students know, the difference in work and effort required between A- and A is about the same as between C and A-. So, it's no surprise that students are stunned to learn how little employers actually think or care about grades.
Even your college Major only scores 13 on this scale.
But it gets worse. This score of 13 is actually driven up by the health care industry. If your career is in health care, it's quite a bit higher, but if you're in a different industry, it's much lower.
In short, for most people, the gatekeepers that bring you in to (or keep you out of) a great career don't care about what school you went to, your GPA, or your major.
The Forgotten "Why"
So what do prospective employers look at? Again, according to the Chronicle report:
The number one thing is internships.
Number two is employment experience.
Really? Then why are so many young people counseled to avoid work and put all their time into getting good grades? And why are they told to put most of their efforts into admittance to the most prestigious schools?
The focus should be on internships and work experience. Amazing.
This is a major departure from what most educators tell their students. It's very interesting, and something any parent should consider.
It also brings me back to my original view. Use schooling, reading, and other learning to get a great, truly excellent education. That's why schools were invented, after all. The rest is, literally, minor. The research now proves it.
The Real Solution
The solution—unless you work in the health care field—isn't two more years of government-funded schooling, but better education in the years before college. Followed by the same increased quality during college, or even instead of college. We don't need more mediocre schooling—we need a drastic improvement in what we already have. Seriously.
Get a great education before you turn 18 by reading, studying, digging into the classics, etc.—and then continue it in college or working directly with great mentors instead of college—and don't let 5%, 8%, and <13% things like the "right" school, GPA, and the "right" major determine (or get in the way of) your education.
And, along the way, get some great experiences with internships and work experiences. Include a number of important classics in your reading. This will bump your whole education to a higher level, and with a better education and better experiences, your career options will only improve.
This is the real solution, regardless of whether or not the government adopts some costly new education program that won't help very much and will in fact send a lot more capital, innovation, and jobs abroad. The program will only make things harder—for education, and for the economy.
Washington, please keep this plan to yourself. Literally: Put your kids through it if you want. Leave the rest of the economy alone.
Oh, and parents, pass this along to young people. A great education will greatly boost your career prospects, and for most careers a great education is not the same thing as your college, major, or GPA. Not at all. Whatever you do about these things, do what it takes to get a great education.
******************
Oliver DeMille is the New York Times, Wall Street Journal and USA Today bestselling co-author of LeaderShift: A Call for Americans to Finally Stand Up and Lead, the co-founder of the Center for Social Leadership, and a co-creator of TJEd.
Among many other works, he is the author of A Thomas Jefferson Education: Teaching a Generation of Leaders for the 21st Century, The Coming Aristocracy, and FreedomShift: 3 Choices to Reclaim America's Destiny.
Oliver is dedicated to promoting freedom through leadership education. He and his wife Rachel are raising their eight children in Cedar City, Utah.
Category : Blog &Citizenship &Community &Current Events &Education &Entrepreneurship &Featured &Generations &Government &History &Leadership &Liberty
January 23rd, 2015 // 7:04 am @ Oliver DeMille
Land of the Free  Land of Decay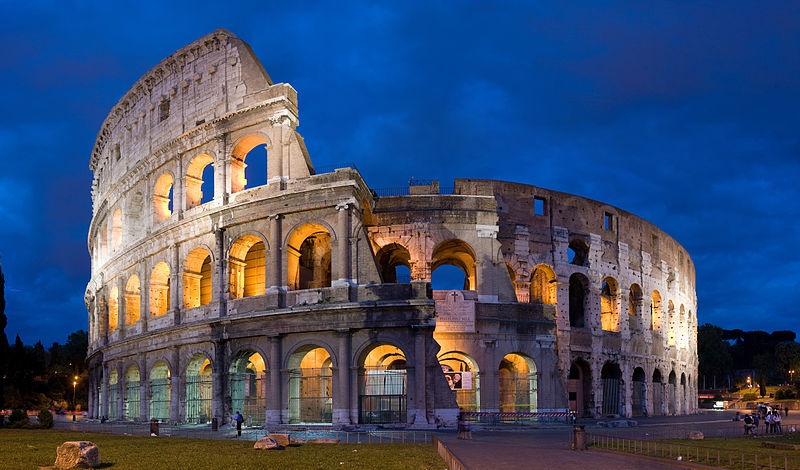 These days, the word "decline" is frequently used to describe the United States. Where "China" is often paired with words and phrases like "rising," "new superpower," and "number one," a different set of adjectives show up when the U.S. is discussed.
This trend recently reached a new low when the cover story on Foreign Affairs was entitled, "See America: Land of Decay and Dysfunction."
Wow! And we thought "decline" was bad. But decay? And dysfunction? That's hitting below the belt.
It gets even more interesting, however.
The Players and The Played
The article goes on to suggest that the cause of this "decay" and "dysfunction" is the power of various special interest groups. This is a popular argument, mainly because almost everyone loves to blame special interest groups.
But this proposition bears scrutiny. Indeed, if special interest groups really are the reason for America getting off track, it is one of the most important topics of our time.
In reality, however, something else is at play here. Yes, of course, special interest groups are a serious problem to the precise extent that they "control" government. But why do they control our government? Who allows this? It certainly isn't written in the Constitution.
Francis Fukuyama, who wrote the Foreign Affairs article, notes that the classic book The Semisovereign People gets to the heart of our challenge. In short, voters are highly swayed by the two big political parties, by the media, and by special interest groups. Special interest groups "control" Washington because they set out to control the parties and the media.
The Madisonian idea of sovereignty in the people (that the voters have the final say in who their leaders are, and what their leaders can and can't do) is undermined when voters are easily swayed. Period.
Semisovereignty—where the voters do what special interests convince them to do through the media and political parties—is an entirely different political arrangement. It is more like an aristocratic, elite, oligarchy than a democratic republic.
That's where we are today. And, in according to this analysis, it is the source—not merely a source, but the root—of our decline, decay, and dysfunction. The voters, in this view, don't know better than to vote as they are told by the interest groups, parties, and media.
This causes them to mistrust government, vote against higher taxes, and remain frustrated with Washington—no matter what it does. The touted "solution?" Be more like a European parliamentary system.
Sadly, too many people are buying in to this flawed narrative.
The problem with this entire analysis is that it is partially true, but not actually true. Meaning what?
Let's get specific: The fundamental reason for decline, decay, and dysfunction is not a lack voter influence, but rather the exact opposite. American voters—the majority, at least—want more government services than they want to pay for. They want other people to pay for them.
Where We Build From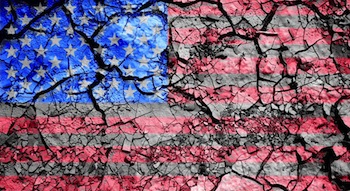 They want their government services, and they want them on Henry the Fifth terms. In other words, the typical American voter (let's call him Tom) wants Washington to cut other peoples' government programs—but none that directly benefit Tom or his family. That's the crux of our decline and decay. Pure and simple.
Tom votes for the candidate promising that Tom's favorite government programs will be protected while Alice's "socialistic" programs will be cut. Alice, in turn, votes for the candidate who supports her "essential" government benefits while promising to cut Tom's "greedy" or "imperialistic" programs.
Political parties, special interest groups, and media only dominate American politics because Tom and Alice—and a majority of other voters—take this approach. And our decline is assured if the cost of our government programs continues to depend primarily on debt.
Until Tom and Alice, or a majority of voters are willing to elect candidates who will end our debt-dependence and spend within our means (however hard the choices), the parties, lobbies, and media outlets will continue to sway the vote.
Don't let the media, or anyone else, fool you. We are in decline because the electorate refuses to make the hard choice of fiscal and moral responsibility. Until we do, we'll be a nation based fundamentally on debt—not principle.
Such a nation is…always…a nation in decline, decay, and dysfunction.
******************
Oliver DeMille is the New York Times, Wall Street Journal and USA Today bestselling co-author of LeaderShift: A Call for Americans to Finally Stand Up and Lead, the co-founder of the Center for Social Leadership, and a co-creator of TJEd.
Among many other works, he is the author of A Thomas Jefferson Education: Teaching a Generation of Leaders for the 21st Century, The Coming Aristocracy, and FreedomShift: 3 Choices to Reclaim America's Destiny.
Oliver is dedicated to promoting freedom through leadership education. He and his wife Rachel are raising their eight children in Cedar City, Utah.
Category : Blog &Citizenship &Community &Constitution &Culture &Current Events &Economics &Education &Featured &Foreign Affairs &Generations &Government &History &Leadership &Liberty &Mission &Politics &Statesmanship