June 14th, 2013 // 10:56 am @ Oliver DeMille
5 Recommended Books for the Summer
by Oliver DeMille
"Dad, can you read to me more?" Meri asked me.
Surprised, I looked up from my book and responded, "Oh, sure."
I took the book she was reading and read a chapter aloud to her. When I finished, I handed her the book.
"Thanks, Dad," she said. "I could have read it myself, but I just love it when you read. I mean, in the winter you read to us a lot, and with all our classes and other activities it seems like I learn a lot from you, and all my other teachers.
"In the summer is when Mom reads to us the most, out on the couch on the porch, but I don't learn as much from other people, and it seems like you don't read to us as often."
Meri walked away with her book, but our little conversation got me thinking. I've always taught that winter is the key time for family reading. But I think that summer is the most important time for kids to see their parents reading—mainly because they tend to spend less time on official "schooling" activities and more relaxed time with parents (and observing their parents' leisure activity choices) during the summer months.
When children and youth see their parents reading a lot, they naturally value reading. When children and youth value reading, they read more.
Our choices during summer to make a huge difference in the education of our kids, and one of the most impactful things a parent can do is set the example of reading. If your kids see you reading books a lot, especially during summer leisure, not only are you filling your bucket of ideas and resources, but the example you set can drastically influence them. Reading is powerful!
On the national scale, all free societies are reading societies, and reading starts in the home!
Here's a great summer reading list* that I'm following. I'm making sure all my children and youth see me reading these books this summer. And I'm really going deep—by reading with a highlighter and pen, taking notes and marking quotes as I go. I'm sharing these books because I hope you'll do the same:
This great book isn't part of the Great Books of Western Civilization, but it could be. I want my children and youth to see that I care about history, and I'll look for opportunities to share Livy's stories with them and talk about the connection between reading history and being successful leaders in life.
I want my kids to know what a "rascal" is–at least the way Brady defines it. I want them to be the kind of people this book promotes, and I can't wait for them to ask me about this book.
I want my youth to be innovative, creative, and have initiative. This is one of the hardest things to teach, but I'll look for opportunities to discuss these things as I read this book.
Isaiah, in the Bible
I love sharing scriptural verses with the kids and discussing the meanings and lessons. It leads to a lot of important conversations with the kids about the most important topics.
I can't wait to talk to my kids and youth about this book! It's about seeking for greatness, learning from your mistakes, not settling for mediocrity, and constantly improving yourself. I know the title of this book will have all my kids asking me questions about it!
Chillin' and Grillin'
This week I've been reading these books in the evenings outside by the grill and the court where the kids play basketball, in the hot afternoons near the swamp cooler, and in the kitchen before meals and during cleanup after the family eats. I've taken turns with each book, so I'm a few chapters into all five of them, but I've had more than one discussion about each with the kids.
Tonight as dinner started, I got everyone's attention and said, "I'm reading this awesome book. Actually, I've read it before but I'm re-reading it and I want to share something from it that really touched me."
Everyone quieted down and listened. "Here goes," I said. Then I read from Voyage of a Viking:
Kids can be pretty relentless in teasing one another, and the kids in my school were no different. I had never before been the subject of teasing and bullying, so it was a new experience for me. You see, news of my parents' divorce got around town pretty quickly, and it wasn't too long before the news hit my schoolyard.
The little kids in the family were leaning forward at full attention, and even the teens were paying close attention. I kept reading:
And then the teasing began. 'There's Tim, and he doesn't have a dad,' the kids would whisper to each other and taunt me.
I stopped reading and asked, "How would that make you feel?"
"I'd hate it!" Meri said forcefully. The other kids agreed.
After they shared their feelings, I asked, "Have you ever been teased like that?" We discussed this for a while, then I asked everyone, "Okay, I have another question. Have you ever teased anyone this way?"
"No way!" Meri exclaimed. She is nothing if not earnest.
"Are you sure?" I asked slowly.
Everyone considered. "Well, actually," Meri said, then she told several stories of when she wasn't very nice to people in her life. The other kids shared too, and we had a great conversation about being good friends and also standing up against bullying even when the victim isn't your friend.
When I read what happened next in the book, everyone got even more interested. You've got to read it to get it! We spent dinner talking about this and discussing it.
At the end, I said, "I'm so excited to read the rest of this book."
"Me too," America said emphatically. "Meri" is nine years old, and she loves to read. I don't know when she'll read Voyage of a Viking, but I'll be sharing from it and the others on my list all summer.
Actually, I'm having a hard time reading it because after our dinner discussion my visiting twenty-year old daughter Sara borrowed my copy and is reading it. Oh well, she reads fast. In the meantime, I've got the other four books.
Tomorrow at breakfast I'm planning to share the following quote from Livy, where he says that he is excited to write about Rome because, as he puts it:
I shall be able to turn my eyes from the troubles which for so long have tormented the modern world.
I'll ask the family, "Why do you think people always feel that the modern, current world is so chaotic and hard and that the people in history somehow had things more simple? I mean, Livy thought this clear back in the time of Jesus Christ."
This question is more for the teenagers, while yesterday's conversation was perhaps more accessible to the younger kids. But everyone takes part in all of it. The older ones (me included!) bear reminding about Core Phase issues, and the younger ones benefit immensely by being including in the discussion of "serious" topics of academic and intellectual interest.
I could go on and on sharing examples of how to do this, but I've got a book calling to me. I've finished work for the day, and I want to read in the yard this evening—so I'll be near the kids and we can talk.
Maybe I'll teach them from one of these five books I'm reading, or maybe Meri will bring me a book of her own to read and talk about. Or perhaps we'll all just sit in the warm evening and watch the sunset and talk. I often have the stack of all five books around with me, so I can just pick and choose which to read and share.
In any case, I'm excited to keep reading and sharing my book list this summer. This first week has been great. I can't wait to see what we'll learn about together in the months ahead.
Summer is a great time for education. So just get out your books, start reading, and share! The impact on freedom is huge.
Also check out Summer Reading for Kids >>
*Most of these books are available at your local library. Or, check the affiliate links to see amazon reviews, etc. 
Category : Blog &Book Reviews &Business &Citizenship &Culture &Education &Family &Generations &Independents &Leadership &Liberty &Mission &Statesmanship
June 14th, 2013 // 10:13 am @ Oliver DeMille
Another important book about freedom (and the lack of it) in modern education is Wounded by School by Kirsten Olson. It outlines the normal ways in which modern education hurts most children, shows the history of why schools adopt such harmful policies, and suggests real solutions.
For example, Olson writes: "Many theorists suggest that the purpose of schools is to mold and shape individual self-concept so that pupils will accept a particular place in society…" Is this really what you want for your children?
On a larger scale, what is the impact on freedom of raising a generation of youth to "accept a particular place in society"? This is a class system, pure and simple.
Olson points out that "Schools are deliberately designed to sort and track" students into order to promote the class system. Olson also suggests that among the key ways modern schools wound students are things like the following:
I felt sick in school.
I'm in the middle.
I must comply.
I can't measure up.
I am better than those below me.
I must impress my superiors.
What I want isn't as important as what my betters want.
Creativity must be secret—my focus must be conformity.
Learning isn't fun.
And for parents: "I feel helpless about saving my child," and "The experts know what my kids need more than I do."
Olson's solutions center around bringing freedom back into schooling. Indeed, this is the focus of a lot of cutting-edge books and research on education.
Above all, we need to be clear about one thing: Freedom works. It does. Freedom is the best choice in society and also in education. If you are a parent or teacher, you have more power than you know. I highly recommend this book.
Category : Blog &Book Reviews &Culture &Education &Family &Leadership
May 22nd, 2013 // 4:11 pm @ Oliver DeMille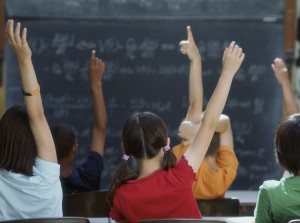 I recently learned about the Creativity Quotient (CQ) from an article by bestselling author Roy H. Williams.
I've long been a fan of Williams's Wizard Academy and his books, especially Wizard of Ads and  Free the Beagle.
The Creativity Quotient provides a whole new level of analyzing education, and more people need to understand it.
As Williams put it: "All across America, our 2nd graders score higher on CQ tests than our high schoolers. Evidently, compliance and conformity come at a price. Children starting school this year will retire in 2072…. CQ is 3 times more reliable as an indicator of career success than IQ."
This is a serious issue for a nation that is losing its leadership edge in the world—precisely because we don't effectively teach innovation in most of our schools.
CQ measures four types of learning and thinking:
Fluency. This measures, according to Williams, "The total number of interpretable, meaningful, and relevant ideas developed in response to the stimulus."
Flexibility. "The number of different categories of relevant responses."
Originality. "The statistical rarity of the responses."
Elaboration. "The amount of detail in the responses."
Together these offer a profound, and effective, way of measuring how much a student has actually learned—and to what extent he or she is able to apply valuable knowledge.
This is a much more effective gauge of learning than IQ (Intelligent Quotient) or even the more current EQ (Emotional Intelligence).
Our nation needs this way of scrutinizing education.
The most recent educational trend, at least in the public school system, is known as "accountability," but this has followed the pattern of Education 2000 and No Child Left Behind, meaning that it emphasizes conformity, rote learning, and institutional compliance rather than truly quality learning.
In contrast, CQ provides an objective measurement tool that can really get to the heart of great education.
If students consistently increase their fluency, flexibility, originality and elaboration skills in a certain school, classroom or home, the educational system there is clearly working.
If not, something needs to be improved.
If we applied this to all public and private schools, as well as higher education, we'd see the need to make real changes at almost all levels of schooling.
While all great education is ultimately individualized, CQ is the best institutionalized measure I've seen—because it seeks and measures objectives that actually have everything to do with quality education.
It's about time.
In a world where nearly every institutional measure, including so-called "accountability," has to do with benefitting the educational bureaucracy and justifying the status quo (especially current budgets), CQ can genuinely be used to improve the education of future leaders.
Whether this will catch on in any significant way remains to be seen, but most likely it will only be widely used in the non-traditional education sector, from cutting-edge charter schools and Montessori programs to home schools and upstart private schools (what Daniel Coyle has called "chicken-wire Harvards").
I suppose it shouldn't surprise anyone that schools focused on innovation are usually promoted by entrepreneurs and innovators rather than by the educational establishment.
Parents, teachers and educators who are genuinely interested in great education—more than trying to impress the declining but powerful educational bureaucracy—will find that CQ is a valuable tool.
Indeed, it was foreshadowed by bestselling futurist Alvin Toffler who wrote in Revolutionary Wealth that truly successful schools will replace rote memorization and a culture of intellectual conformity with creative thinking, personalized learning plans and individual mentoring.
Another way to say this is simply that great education is based on the principle of "Inspire, not Require," as outlined in A Thomas Jefferson Education.
To summarize this view: Our children have genius inside, and the real purpose of education is to help them detect, develop and use their inner genius to serve and improve the world.
Most schools aren't pursuing this fundamental goal of education any more, but parents, teachers and educators who really care can make sure that such learning is offered to the students they work with.
The 7 Keys of Thomas Jefferson Education outline how to do this.
This may seem idealistic to some people, but education is by definition concerned with ideals.
In fact, if anything, we need a lot more idealism in our educational system.
We need a serious return to innovation—the future of our nation and economy literally depends on it.
For those who are professional educators, either as teachers or administrators (or who have friends who are), I hope they'll study and pass along the emerging ideals of CQ.
***********************************
Oliver DeMille is the chairman of the Center for Social Leadership and co-creator of Thomas Jefferson Education.
He is the author of A Thomas Jefferson Education: Teaching a Generation of Leaders for the 21st Century, and The Coming Aristocracy: Education & the Future of Freedom.
Oliver is dedicated to promoting freedom through leadership education. He and his wife Rachel are raising their eight children in Cedar City, Utah.
Category : Blog &Book Reviews &Education &Family &Featured &Leadership
January 24th, 2013 // 9:12 pm @ Oliver DeMille
"Though it might be naïve, [this generation has] a belief that friendships are forever,
whereas most dating relationships are expected to end."
—Psychology Today, January/February 2013
"Are Girlfriends the New Husbands?" This is the title of an article in the January 2013 issue of Marie Claire magazine.
The article goes on to say that the person many women now count on most for things like support in the delivery room, help with financial or career problems, or someone to talk to about one's biggest challenges, is not a husband, but a best girl friend.
For example, the article states:
"In place of marriage, there's a new, ultramodern partnership that melds the camaraderie and loyalty of a friendship with the intimacy, support, and pragmatism of a husband."
"Across the nation, tens of thousands of single women are in committed quasi-unions with their closest confidents, behaving like married couples in virtually every respect (except for the sex, of course). They hit up family functions together, stand in as emergency contacts on doctors' forms, even cosign mortgages together."
"…if your mother's been nudging you to settle down and find a husband already, tell her to relax, you've kind of, sort of, already got one."
"A record 46 percent of adults 25 to 34 are unmarried, according to the Pew Research Center, a figure likely to climb even higher given how dim a view Millennials [born between 1984 and 2001] have of the institution: 44 percent think marriage is altogether obsolete."
This is an interesting addition to the post gender-war world where over half of marriages end in divorce and the traditional roles of men and women are just interesting historical traditions for many in the younger generations.
While (as the article points out) best friends have always been important to women, and many women feel that the person they can truly count on isn't a husband but rather a close female friend, the core change is that now this relationship is increasingly the ideal for many women in their twenties and thirties.
The concept of a husband becoming their closest confident and best friend is losing ground, replaced by the expectation that a husband can never fully fulfill the roles that a friend always will.
Indeed, many young women today expect marriage to be rocky, but they idealize friendship and hold their female friends to very high standards.
Many girls and women "think that friendship has to be perfect," as Psychology Today put it.
The article in Marie Claire noted that "a 2010 study found that young, urban single women outearn their male counterparts by 8 percent…"
For today's generation of women ages 20-35, who make more money than men their age and get most of their emotional support and friendship from other women, feminism is just an era of history.
What is there to fight for when they've won?
On the other hand, in the major magazines targeted to men from this same generation, many young males think they've won the jackpot.
For example, in the January 2013 issues of GQ, Esquire, and Men's Health, there are numerous articles giving tips for how to have more frequent and better intimate relations—none of them assume that such sexual relations carry any long-term responsibility or commitment.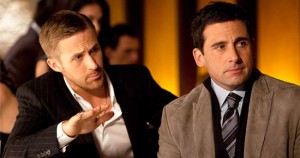 Many single men in the 20-35 generation see life as endless freedom, plentiful intimacy, and few obligations, and they are content with women earning more in such an environment.
It seems that in a culture where sex isn't limited to the bounds of marriage, men are less likely to commit and women end up replacing the ideal of husbands with best friends.
The January/February 2013 issue of Psychology Today may have put its finger on the core issue:
"Only religions still take sex seriously, in the sense of properly respecting its power to turn us away from our priorities. Only religions see it as something potentially dangerous and needed to be guarded against…. Religions are often mocked for being prudish, but they wouldn't judge sex to be quite so bad if they didn't understand that it could be rather wonderful."
Within marriage, most religions hold, sex is part of the human ideal—outside of marriage commitments, it can be a real danger to personal happiness and societal progress.
In any case, for many people of the rising generation the feminism debate is over.
The question that remains is whether today's young will really change their ideals.
Will they continue to see single life, career fulfillment, a series of romantic relationships void of commitment, and close friends as the accomplishment of their dreams, or will they, like past generations, desire lives built around marriage, children raised in traditional families, hearth and home.
While such words may sound out-of-date to some modern ears, the truly surprising thing would be if this generation doesn't eventually return to these "quaint, outdated" definitions of success, happiness and fulfillment.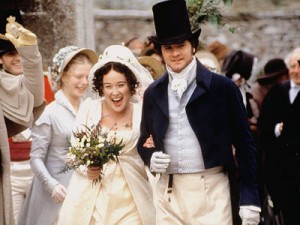 If it really does reject the values of marriage and hearth, it will be the first generation in history to do so voluntarily.
Despite current trends, it's highly doubtful that this will happen.
I'm convinced that deep down this generation is a lot more old-fashioned than it knows.
Time will tell.
***********************************
Oliver DeMille is the chairman of the Center for Social Leadership and co-creator of Thomas Jefferson Education.
He is the author of A Thomas Jefferson Education: Teaching a Generation of Leaders for the 21st Century, and The Coming Aristocracy: Education & the Future of Freedom.
Oliver is dedicated to promoting freedom through leadership education. He and his wife Rachel are raising their eight children in Cedar City, Utah.
Category : Culture &Current Events &Family &Featured &Generations
January 10th, 2013 // 9:23 am @ Oliver DeMille
Note to the Reader: I offered this list three years ago in early 2010, and since then the steps of crisis have advanced. I felt it was time to review and see where we are right now. Today I added a few words of commentary that update things since 2010—these are at the very end of this list. If you want, feel free to skip to the end and read the last paragraph before reading the list. It is amazing how closely we are following this!  —Oliver
Part I: The 50 Steps of Crisis Eras
The steps below come in the following general order during the 20-25 years of Crisis Eras in history. This pattern repeats itself every 80 years or so, with the last crisis era occurring between 1922-1945. Within the phases, steps can come in any order. Our current crisis era began on September 11, 2001.
PHASE I
The Pre-Crisis Era (Usually 7-12 Years before the Crisis)
1. Foreign war (e.g. French and Indian, Mexican-American, WWI, Gulf War)
2. Major economic boom (e.g. the roaring twenties, the dot.com nineties boom)
3. Declining morals (both sexual and charitable)
4. Escapist entertainment (novels, the Charleston, the sitcom, etc.)
5. Salesman values are the norm: tolerance, niceness, wealth, etc.
6. Two-party conflict
7. Big institutions lose popular support (e.g. British Parliament 1780s, Congress 1860s, Presidency 1920s, courts 1990s).
PHASE II
The Catalyst and Its Aftermath
8. Major catalyst event changes everything (e.g. Boston tea party, Election of Lincoln, 1929 stock market crash, 9/11).
9. Society gears up for crisis, but nothing happens yet.
10. Return to seeming normalcy, but growing fear and mistrust.
11. Gold (and in modern times steel and oil) prices soar.
12. Realist entertainment
13. Growing racial and religious intolerance
14. Business failures and buy outs
15. Increased regulation of business
16. Many foreign conflicts
17. Many government scandals
18. Widely increased stress and health problems across the nation
19. Economic downturn — looks bad but bounces back for a while
20. Entrepreneurial values begin spreading: ingenuity, self-reliance, confidence
PHASE III
The Escalating Crisis (Steps 21-28 can occur in any order and at any point before step 35, but they do occur at some point during crisis eras.)
21. Big crisis event! (war, pandemic, natural disaster, depression, etc.)
22. All society's problems suddenly combined into 1 big problem!
23. It feels like our civilization itself is at stake (it is!)
24. Statesmen either choose pessimism, fear, worry about the future, or they choose optimism and planning for after the crisis.
25. Major economic downturn, often at depression levels.
26. Major war begins.
27. One political party takes charge (for next decade or more).
28. Leaders either hunker down and try to survive the crisis, or they study hard, research deep, start or build businesses to fund freedom, and figure out answers for when the crisis is over.
29. Emphasis off rights and on duties (draft, tax hikes, censorship of media, etc.)
30. Customized becomes Mass (fewer brands at store, one or two office pay-scales and benefits package, etc.)
31. Leaders either focus on self survival or they write, teach, publish and spread ideas of freedom for after the crisis.
32. Warrior values dominate society: courage, strength, resiliency.
33. Every family sacrifices greatly.
34. Religious observance soars.
PHASE IV
The Turnaround (This is where things take a shift toward positive!)
35. Health increases, stress and anxiety decrease.
36. Greatness returns, because there is no other choice: greatness in homes, communities, nations, business, politics.
37. Leaders either trust that the government will just handle things after the crisis or they continue studying, teaching, writing and spreading the ideas that need to be adopted when the crisis ends.
38. The splintering, complexity and cynicism of the past 40 years turns to cooperation, spirituality and optimism. Happiness increases. (e.g. the number of  people who considered themselves very happy decreased 60% from 1957 to 2007. 60%!).
39. Crisis ends! Everyone celebrates.
40. Masses go home, ignore societal progress and get back to life.
PHASE V
The Post-Crisis Era—Major Changes (Typically 0-12 Years After Crisis)
41. Leaders establish a new set of economic rules (with a mixture of regulation and free enterprise and a bias toward one of these).
42. Leaders establish a new culture (with government, corporations or family as the central institution).
43. Leaders establish a new social contract (with a mixture of government and private institutions such as schools, health care, insurance, technology, arts, etc.).
44. Leaders establish a new society (with decisions on the accepted mixtures of morals, pleasures and duties).
45. Leaders establish a new ideal view of rights (with mixtures of inalienable, civil and human rights).
46. Leaders establish a new definition of family.
47. Leaders define a new class (or classless) system.
48. Leaders establish new boundaries, allies and treaties.
49. Leaders establish new constitutional models and legal codes to embody steps 41-48 above.
[These choices can go very good for freedom, prosperity and happiness, or very poorly for these. It is up to the citizens and statesmen who influence and impact these decisions. While the decisions are made during the early post-crisis era, the leaders are prepared and the ideas promoted during the 20-25 year period of crisis.]
What's next? Well, it could go either of two ways:
50a. If leaders are effective in their studying, learning and spreading freedom and free enterprise ideas during the crisis era, the society adopts free enterprise, family-centered culture. moral-based society, inalienable and equal civil and human rights, strong family values, no class or caste system, and a freedom-based form of constitution.
50b. If leaders aren't effective in their studying, learning and spreading the principles of freedom during the crisis era and early post-crisis era, society adopts lots of regulation, governmental and corporate controls over the people, pleasure-based society, a loss of rights, aristocratic class systems and laws, and a force-based government.
Part II: Comments by Oliver DeMille
March, 2010
Almost a decade ago, 9/11 created event 8, and we watched events 9-13 occur during the Bush Administration. Then, since the major economic crisis and the election of President Obama we have watched events 14-18 occur.
This is happening very quickly. With the Health Care law, we will likely see 14-18 accelerate in the next couple of years before we have a chance to reverse things in a presidential election. The election will probably determine whether or not we progress quickly or slowly toward major crises.
January, 2013
We have witnessed a significant increase of events 14-18 since March 2010, and after the midterm elections of 2010 and huge gains by Republicans in the House of Representatives, we saw event 19 occur. In fact, it was strong enough that the nation re-elected President Obama in 2012.
After the election, we began witnessing event 20, partly as numerous businesses shut down to use resources in other ways or restructured in the face of increasing regulations, and also as a number of entrepreneurs saw the decline of free enterprise and got even more serious about growing their businesses—regardless of what government does.
We will see event 20 increase in 2013, and events 21-25 sometime very soon—likely before the 2016 election. Whether 21 or 25 will come first remains to be seen.
Are you ready for a current events master class?
Click the image for information on Oliver DeMille's upcoming six-week seminar.
Early bird registration ends 1/17/13; class begins 1/22/13
Category : Blog &Culture &Current Events &Economics &Entrepreneurship &Family &Featured &Generations &History &Leadership &Liberty &Politics &Prosperity &Statesmanship