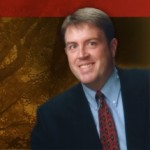 Oliver DeMille is the New York Times, Wall Street Journal and USA Today bestselling co-author of LeaderShift, a founding partner of The Center for Social Leadership and the author of A Thomas Jefferson Education: Teaching a Generation of Leaders for the 21st Century.
As a university student, Oliver went on a search for a truly great education — experiencing private and public universities, religious schools, corporate and international educational institutions, prestigious colleges and worthless diploma mills; he literally sampled the best and the worst that modern education has to offer, and virtually everything in between.
As a result, he found a small Bible school where he worked closely with mentors and studied the Bible and the great classics in many fields. Although Coral Ridge Baptist University was not regionally accredited, he was so excited by the quality of his studies that he left a large, well-respected university to focus full time on his classical education. He earned the B.A. in Biblical Studies (May 1992), M.A. in Christian Political Science (December 1992), and Ph.D. in Religious Education (May 1994) at Coral Ridge Baptist University.
He has written and spoken extensively about the traditional education system versus his intense mentored-classical experience with Coral Ridge and his mentor–Dr. W. Cleon Skousen. After his Coral Ridge studies, he returned to Brigham Young University and completed the B.A. in International Relations with a minor in Aerospace Studies, graduating Magna cum Laude (1994). He then devoted his time to developing and founding an educational philosophy and movement known as Leadership Education, or Thomas Jefferson Education (TJEd).
Oliver's works on freedom, education and entrepreneurship include The Coming Aristocracy, FreedomShift, A Thomas Jefferson Education and 1913.
His book (with friend and co-author Orrin Woodward) LeaderShift is a business fable that reveals how the Five Laws of Decline predict the course of America and her freedoms. It is a story of challenges and changes, and is a call to America's citizens and (especially) business leaders to stand up and own their role to steer America toward a future where our children and grandchildren can inherit the freedom bequeathed to us by our forebears. LeaderShift intertwines elements of proven business success and the power of free enterprise with principles of sound government, otherworldly mentorship, visionary business leadership, restoration of community, and empowerment of the common man.
Presently, Oliver devotes a majority of his time to writing, with four more books (and counting) in the pipeline. He is a popular mentor, keynote speaker, and business consultant. He and his wife Rachel are raising their 8 children in southern Utah.