January 2nd, 2023 // 5:16 am @ Sara DeMille
JUST IN TIME TO READ THEM IN 2023!
An Invitation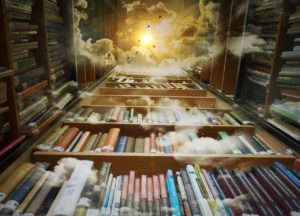 Great reads are, well…great. They move you. Or change you. Or invite you to face challenging realities, or approach the future in better, more effective ways. They empower you, or help you do other equally important things.
A great read is a life-changing event. As Thomas Jefferson wrote to John Adams in the summer of 1815:
"I cannot live without books."
And to Abigail Adams he penned the famous words:
"…my greatest of all amusements, reading."
To James Madison he added a longer view:
"Books constitute capital. A library book lasts as long as a house, for hundreds of years. It is not then an article of mere consumption but fairly of capital."
To founding leader Richard Rush he put it bluntly:
"Books are indeed with me a necessary of life."
Ironically, to write out everything Thomas Jefferson wrote down about books and reading would require a very long book.
In trying to emulate his passion for books, along with the pondering and deep consideration that naturally occurs when you read almost constantly, I habitually take a few moments at the end of each year and look over the list of the books I've read in the last 12 months. And, invariably I find myself listing and ranking the best ones—and debating which is the #1 vs. #2 vs. #3 TOP book of the year. I seldom do this with fiction books, though I read a lot of them. In fact, Jefferson did too. He wrote:
"Some of the most agreeable moments of my life have been spent in reading works of imagination [fiction, literature] which have this advantage over history [non-fiction]: that the incidents of the former may be dressed in the most interesting form, while those of the latter must be confined to fact. They cannot therefore present virtue in the best [or] vice in the worst forms possible, as the former may."
The List
So, every year I write a list of the top non-fiction books I've read. This year was no different. Here are my Top 7 Non-Fiction Reads of 2022, in order, starting with the best, TOP BOOK #1 and down the list. Most lists like this ramp up to the very best book and present it last, but I tried that and just didn't like it.
I'm shooting straight here, top 7 best books in order:
Great News
Concerning the topic of books as the best media, Jefferson wrote in a letter to John Norville in 1807:
"…the man who never looks into a newspaper is better informed than he who reads them; inasmuch as he who knows nothing is nearer to truth than he whose mind is filled with falsehoods & errors."
With modern media the way it is, I just couldn't resist including this quote. And here's how Jefferson put it elsewhere, with less sarcasm, pointing out the importance of books:
"I have given up newspapers in exchange for Tacitus and Thucydides…and I find myself much the happier."
He considered great books better media than other kinds of news, and he also considered great books a better source of education than formal lectures and other systems of schooling that don't center around the best books. His wisdom is still relevant today, perhaps more than ever.
Note, by the way, that the main theme of Tacitus was the loss of political freedoms and personal liberty that led to the decline and fall of the Roman Republic and the takeover of the Empire, and how it all happened; Thucydides' main contribution was a study of how Athens lost its freedoms and went from the Greek Golden Age standing as a beacon of freedom to a fallen people enslaved by the Spartan Empire and its totalitarian socialist government.
Bread and Circuses
Both peoples, the Greeks and later the Romans, lost their freedoms and prosperity in a very short period of time, and hardly any of them realized what was happening, or how it was occurring, until it was too late. Jefferson hoped Americans would learn from this and not repeat it, starting by turning to the great books for news and education, rather than the bureaucratic media and bureaucratic schools of the day.
Talk about real news. Actual wisdom. If only such books were still available to us today. But with so many shows and movies to watch on streaming platforms, not to mention so many loud and angry news shows each evening, who has the time? As for education, such books get in the way of this week's career-prep/college-major assignments and so many interesting posts on the smartphone. Oh well… Freedom will have to wait. It's a generational disease: generations born to freedom and prosperity are notoriously distracted by career (bread) and entertainment (circuses). In fact, they're more than distracted—they're convinced they are entitled to these things, and they expect them to be provided easily and without sacrifice or effort. Writers like Tacitus and Thucydides address this situation, its results, and what to do, but…
Who reads that stuff?
As for the seven Top Books of the Year listed above, agree or disagree with some of the details in each, but they are all worth reading! I wouldn't skip any of them. They are Tacitus and Thucydides for our time, especially #s 1-4.
Enjoy…
---
Want more up-to-the-minute commentary by Oliver DeMille?
Join TJEd Depth for your continuing education, and get access to the Oliver DeMille LibertyCast on Advanced Current Events and even get day-in-day-out access to mentoring and discussion on a live discussion forum with Oliver and a select few participants!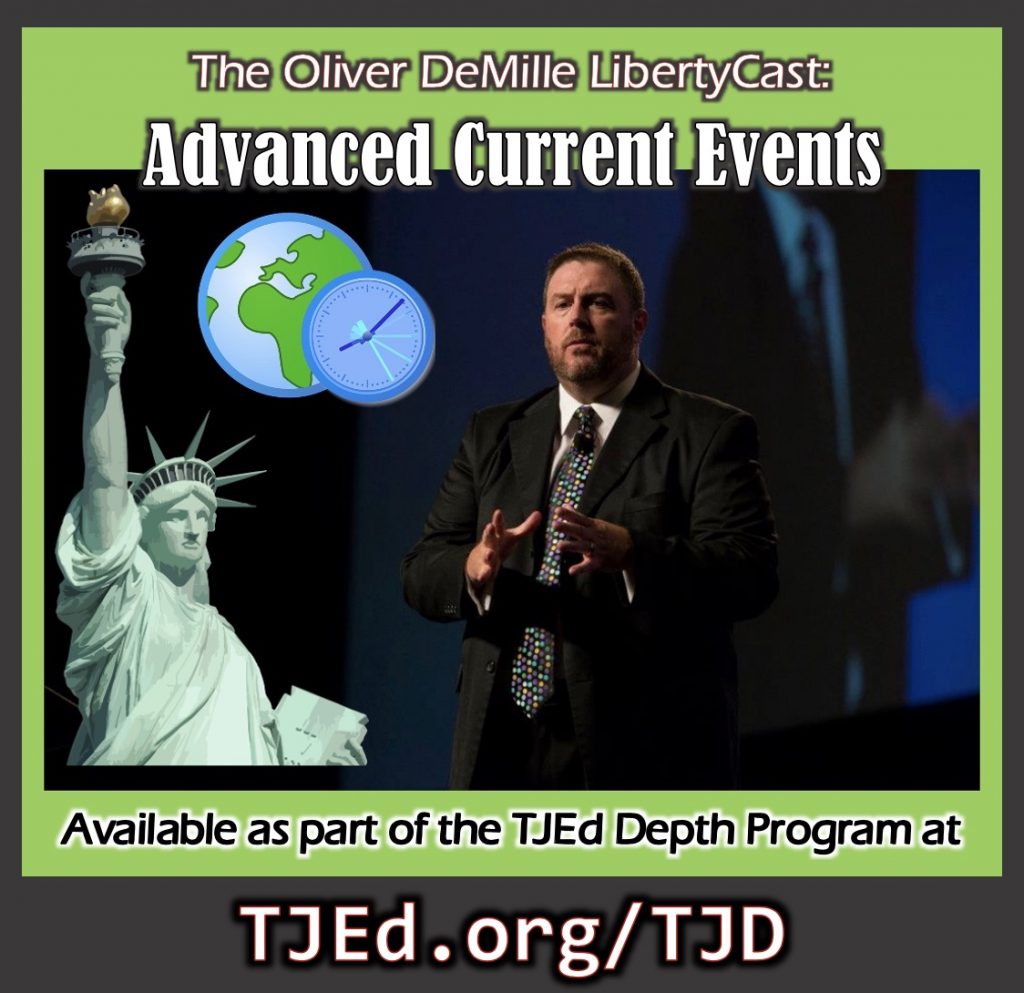 Category : Blog &Book Reviews &Citizenship &Culture &Current Events &Education &Featured &Government &History &Information Age &Leadership &Liberty &Politics &Statesmanship