June 7th, 2016 // 10:12 am @ Sara DeMille
Midlife Crisis of U.S. Politics?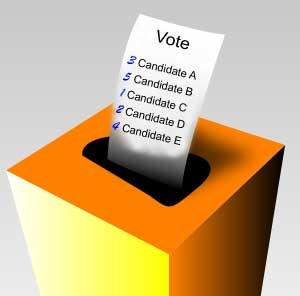 Most voters think that whichever candidate gets the most votes will take the nomination for their party, but the reality is more complex.
More people are hearing about the "contested convention" that looks likely for the Republican Party. Even the Democratic race has seen a similar shake up: Sanders often takes the popular vote, but Clinton wins more delegates.
As Ezra Klein from vox.com put it:
"Americans believe their elections are far more democratic than they actually are, and that's because the most undemocratic institutions—like super delegates and the Electoral College—tend to follow the popular will. But that's because the popular will is usually clear and easy to follow.
"This is a year, in other words, when voters on both sides will be looking for reasons to doubt the results of their primaries. And they will find plenty of them."[1]
In a contested convention for the Republican Party most delegates will be able to vote however they would like. This will probably leave their constituents back at home a little upset if they don't follow the popular vote. Maneuvering has already been taking place to get delegates who are sworn to one candidate by their State's popular vote, but who would vote for another candidate in case of a contested convention.
Democrats have super delegates who aren't tied to popular vote and can cast their vote wherever they see fit. They may "pledge" to one candidate during the primaries and this usually coincides with the popular vote of their state, but it doesn't have to.
These are just two aspects of the labyrinth of a republican form of government. In other words, a government by delegation or by representation. Every state has its own method of voting for the president, as well as party rules, and how the state itself runs.
Which One?
The question arises here, are we a government of delegation or a government of popular vote? It seems that the people think it's popular vote—and get confused, annoyed, and angry when thwarted. But the party leaders and government are living by the rules of representation (granted, this is pretty much by default because they are required by law to abide by these rules).
The people are playing Baseball while the delegates are playing Football, and the rules of the two games don't mix very well. In the overlap, we're getting major chaos and only one side can prevail.
Before we continue, let's take a few steps back and take a good look at these two forms of government.
Popular vs Delegate Societies
A pure democracy exists where the majority decides what happens. If 51% of the population wants free health care, then it passes a law and it's the duty of the officials to make it happen. If 49% wish for slavery, they can't pass as law because there is no majority.
Things move quickly, and usually vehemently, in a society ruled by solely popular vote. Even Aristotle categorized democracy as a bad form of government. Most of the founding fathers studied many different forms of government as they were putting together the Constitution of the United States. John Adams said:
"Democracy… while it lasts is more bloody than either aristocracy or monarchy. Remember, democracy never lasts long. It soon wastes, exhausts, and murders itself. There is never a democracy that did not commit suicide."
Think of the book Les Miserables by Victor Hugo, or The Scarlett Pimpernel by Emma Orczy, or any history book covering the French Revolution, and you'll get the picture of what everyone was so worried about when it comes to democracies.
On the other hand, a republican form of government exists where the populace gets together and votes for delegates or representatives who then decide what laws to establish. Instead of the populace voting for everything, their representatives or delegates take the duty to maintain society through necessary law-making and executing those laws. A classic example of this is the Roman Republic or the Roman Senate.
Another great example of this is our modern Presidential election. Every four years we have a national election—which is partly done by popular vote and partly done by a delegated vote, depending on the state—and a great number of citizens rally around this great cause. Once it is over most people hibernate again until something exciting comes along, like the next presidential election.
If you'd like to know more of what the role of the average citizen should be during this "downtime," dig into these two books Oliver DeMille wrote for this very purpose:
Freedom Matters by Oliver DeMille
The U.S. Constitution and the 196 Indispensable Principles of Freedom by Oliver DeMille
What Is Our Identity?
When the endgame is unknown it's pretty much impossible to win. If I'm given a golf ball on a soccer field, and I'm told to make the loop, what am I supposed to do? What if I'm not given any instructions? Am I supposed to be on offense? Defense? Maybe play goalie. Is there even supposed to be a goalie? Am I allowed to block, where am I to focus to help score, do what I want a high score or a low score? Is there a scoreboard?!
Not knowing what you don't know can be very frustrating, stressful, and leave you without any hope of making progress. We no longer seem to be a nation with a unifying identity. A similar thing happened in the 1770's between the colonies and the British, again in the 1850's-60's with the Northern States and the Southern States, also during the 1940's with bigger government deals as well as global community issues. We're in another such period; over the next few years we will likely see society shift again in major ways.
Will it be a shift towards more opportunity, success, and freedom, or something worse?
What is the Coming Shift?
It might be too soon to tell, but this presidential race might just be an omen of the coming shift; a microcosm of what the future holds for the "United" States of America.
This disconnect and misunderstanding of how the elections actually work could be the perfect setting for a democratic revolt. The populace might demand, despite whatever laws, rules, and constitutional measures are in place, that government listen to the voice of the people. To do what the people vote for and right away. No more of this arguing, debating, and political maneuvering in Congress. Let's get it done!
The checks, balances, and the democratic republican constitutional form of government we now see hanging by a thread could very well be severed and swing us heavily towards a government by the whims of men.
Now, because of the numbers, I know many who read this will still be asking: but why is this shift a bad thing? Isn't it bringing us more freedom? Isn't it getting the people what they have so long desired? No more ridiculous laws or government officials telling us what we can and cannot do; we will take the responsibility in our own hands!
If men were angels this would probably work out much better, but as history has shown again and again this is not the case. Remember the quote by John Adams earlier? Remember your French Revolution history? Logically we might "know" these things, but still! Look at what's happening today in our society. The people are being held back as corruption in high places seeps further and further.
Who will win this fight? The corrupting upper crust of society, or the beaten down and squished populace?
Or is there a third option?
Another Way
Think of it this way: when societies were ruled by the whims of the masses, the leaders that rose to the top were Hitler, Mussolini, Stalin, Nero, and the like. Historically these are the type of men, and women, who rise to the top and gain control.
On the flip side of this coin is the rule of the wealthy or privileged. Enter the Feudal Age and the ancient and modern systems of slavery. King Henry the VIII wasn't elected or put on the throne by a revolution of discontented people, he was born into the position. He was at times just as bad for the people and to the people as the tyrants mentioned before. That's because these monarchs or oligarchies still rule by the whims of men.
What our Founders did differently—as did every other truly free people in the history of the world—was study freedom deeply, and then build organizations or communities that solved the issues of their time. In other words, they took responsibility to get things done themselves, and they developed their leadership to make sure their ventures and communities would succeed.
Let's Pay the Price
What every free people in the history of the world did different was set up checks and balances, forms and processes, and auxiliary precautions to guard against these destructive tyrants, both of the general people as well as the individual tyrant and everything between. It's safer in the long run to establish laws, rules, and forms that are no respecters of persons. This has been the formula for establishing freedom for generations.
This means the rules of the game must be understood and upheld by the masses. If the average citizen doesn't, then we'll quickly learn to vote for any and every benefit we can. Or we'll have the threat of having our representatives and upper crust of society take power and rule with an iron fist—squashing the general populace.
I'm not saying the current forms and systems are perfect, but we should understand why they were established in the first place. If we throw off the bonds that make us free we will quickly spiral into an era of major losses of freedom and opportunity for generations to come.
Let's pay the price of understanding the rules of the game to maintain freedom.
[1] "This presidential campaign is developing a legitimacy problem," by Ezra Klein Vox.com, April 19, 2016
Category : Aristocracy &Blog &Citizenship &Current Events &Government &Independents &Liberty &Politics
September 11th, 2014 // 10:50 am @ Sara DeMille
(A Tale of Four Candidates)
Prediction: Mitt Romney is running for president. And, if current trends continue, he's going to win.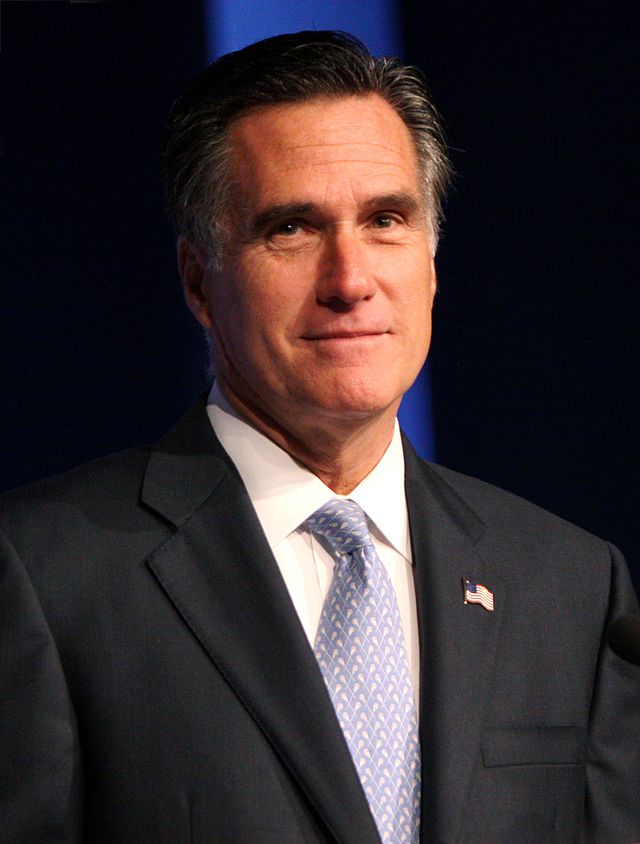 Rand Paul and Hillary Clinton are running as well. It's just a matter of time until all three of these future candidates announce, but in the meantime something interesting is happening to this election.
It is being determined by stealth, and the major players are world events—especially in Russia, China, and the Middle East.
In the 2008 election Hillary Clinton was the unanimous frontrunner.
But she lost the nomination because she promoted a strong, aggressive foreign policy while newcomer Barack Obama promised to get America out of Iraq, Afghanistan, and even Guantanamo.
This gave candidate Obama the natural lead in a war-weary nation frustrated about the lack of WMDs in Iraq.
Clinton and McCain talked aggressively about foreign affairs, but the voters wanted to get out of world conflicts and refocus on the home front.They voted for Obama.
In a very similar way, the next presidential election is already gearing up. With the recent resurgence of threats from Putin and Russia, along with continual crises in Iraq, Iran, Egypt, Libya, Israel, Syria, Palestine, and now the constant news coverage on ISIS, Americans are increasingly seeing the need for a strong leader in the White House.
Golf and Governing
Foreign affairs are once again foremost in the American electorate's emotion center (with worries about China still simmering just under the surface)—but the emphasis is on standing strong and facing down threats instead of getting away from them.
If the storyline shifts by 2016 and the American people once again want to get out of foreign interventions and focus more on the home front, Rand Paul will receive the kind of huge popularity boost that propelled Barack Obama to the White House in 2008.
But right now we're witnessing something very different. Each recent move from the Obama Administration has been met with major opposition from Democrats as well as Republicans.
If the president plays golf during a crisis, Congressional leaders from both parties criticize him.
If he dresses in his power suit and fills thirty minutes of prime time television announcing a major military initiative, looking straight into the camera and talking tough, national leaders from both parties spend the next three hours and days arguing against his plans—filling the airwaves with every conceivable criticism.
Short Power, Short View
There is a general lack of trust in the president right now, no matter what he does, and it comes from both parties and also the media, even many of the media outlets that have historically been very supportive of the Obama Administration.
Moreover, the president has a low approval rating and a very high level of American voters who mistrust his leadership.
Part of this stems from the fickle nature of the American electorate. Americans overwhelmingly supported going into Afghanistan, and also Iraq. A few years later they overwhelmingly supported getting out.
Today strong majorities want to use our military against ISIS; the more we do, the more likely it is that most Americans will soon be clamoring for us to bring these same troops home.
As a nation, we seem to like the idea of using our power—we just want its use to be short and decisive.
The same thing happens with domestic programs. A majority demanded health care reform; once it passed, the criticisms began. The longer we've watched Obamacare roll out, the less support it has among the electorate.
This is repeated in many ways in current U.S. politics.
But there is a bigger reality at work here. The nation is tired of the direction we're taking. In 2008 the voters blamed it on Bush and put Obama in office. Today the electorate blames it increasingly on Obama.
And with the rise of general concern about foreign threats, both Clinton and Paul will be seen as a bit soft on foreign aggressors. They're not, but the populace still sees it this way.
Bigger Power
During all this there is one powerful, recurring thread: President Obama is frequently broadcast in the media at his worst and weakest, and Mitt Romney appears on one news program after another—constantly commenting on what we should be doing in international conflicts. His answers are refreshingly different from Obama's, and he sounds both credible and wise.
Indeed, Romney has accomplished something he never pulled off during the campaign—he projects a consistent, confident message of American strength.
Romney looks a lot more presidential in these clips than the president in his golf clothes. Indeed, the television optics during the last few months of Russian and Middle Eastern crises constitutes a major victory for Romney.
After all, Romney told Obama during the 2012 presidential debates that Russia was a major threat—and Obama scoffed at him. Romney warned of a slowed economy that would need serious free enterprise action to get moving again. Obama sneered at this view. Romney was right; Obama wasn't.
The electorate is now sneering in the other direction. It has largely lost faith in Obama. And when it sees Romney responding to the latest international problem, he oozes competence while Obama and Hillary evoke immediate skepticism.
If the election were held next week, Romney would win.
But we've got over two years until the next presidential election, and a lot will happen between now and then. Not the least of which is the 2014 midterm congressional election.
Foreign and Domestic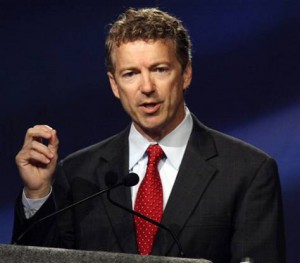 With all that said, world events may well be the biggest influence on who becomes America's next commander in chief. If foreign problems maintain their current pace, Romney will most likely be the next president.
If not, we may be faced with a very interesting situation, where a Hawkish Democrat (Hillary Clinton) faces a more non-interventionist Republican (Rand Paul).
While I personally agree with the less interventionist view and would love to see a President Rand Paul lead a White House that actually believes in following the U.S. Constitution, I think world events make this unlikely. Sad.
Ultimately, there is a lot more to this than mere politics. America's power in international affairs won't be as important to the future of the nation as whether or not the next president rekindles freedom in our economy.
This is what Romney or Paul offers. Hillary Clinton, or Elizabeth Warren if Hillary falters, will likely keep acting like Washington is the center of our business and economic success. This is the battle: freedom versus bigger government.
This is the great American decision of 2016.
The importance of this choice is almost impossible to overstate!
Ironically, this vital decision will probably be made by foreign aggressors, by what they do or don't do, and how their actions influence the American electorate in the months and years just ahead.
*******************
Oliver DeMille is the New York Times, Wall Street Journal and USA Today bestselling co-author of LeaderShift: A Call for Americans to Finally Stand Up and Lead, the co-founder of the Center for Social Leadership, and a co-creator of TJEd.
Among many other works, he is the author of A Thomas Jefferson Education: Teaching a Generation of Leaders for the 21st Century, The Coming Aristocracy, and FreedomShift: 3 Choices to Reclaim America's Destiny.
Oliver is dedicated to promoting freedom through leadership education. He and his wife Rachel are raising their eight children in Cedar City, Utah
Category : Blog &Citizenship &Community &Constitution &Culture &Current Events &Economics &Foreign Affairs &Government &History &Independents &Leadership &Liberty &Mission &Politics
July 21st, 2014 // 6:09 am @ Sara DeMille
My Eureka Moment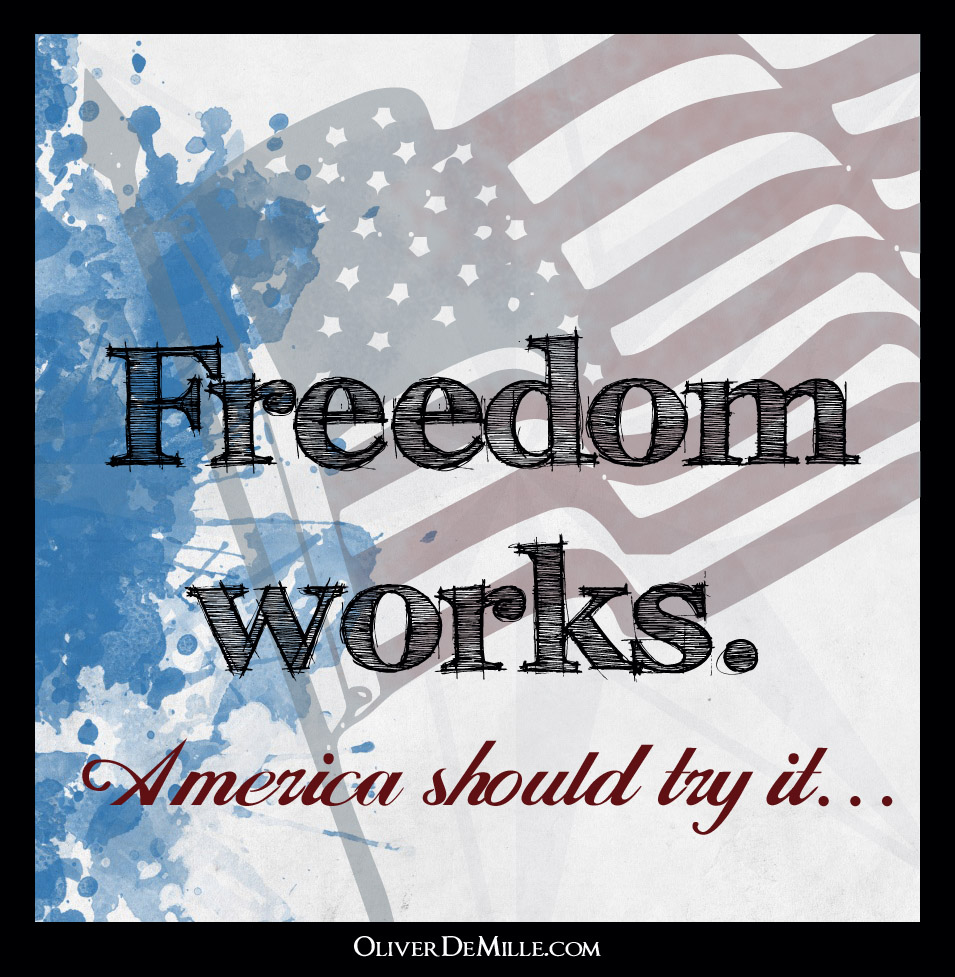 It was downright amazing! Surprising, in fact. Shocking. Actually, I don't think the American founding generation would have been surprised at all. They would have expected it. But for me, raised in our modern world, it was a true Eureka!
I should have seen it coming, to tell the truth. In fact, if someone had asked me beforehand to predict what would happen, I'd have put on my forecasting cap and I…probably still wouldn't have known. But nobody asked, and I didn't give it a thought. I guess I'm getting ahead of the story, though, so let's back up a bit.
Petitions and Amazing Happenings
Last summer and fall a number of people in our small town went around getting citizens to sign a petition. The city had decided to raise taxes to meet the growing demands, and some people thought this was a bad idea. The truth is, the leaders in our town are very dedicated and honest—the ones I know personally, which includes most of them, are people of deep integrity.
The same is true of the citizens who talked to me about signing the petition. I studied the issue and decided that, in my opinion, we really didn't need the additional services the tax increase would cover. I signed the petition.
So did a lot of people, and the taxes were postponed—at least for a while.
Then came the annual 4th of July celebration. Of course, one of the great traditions of Independence Day is watching the fireworks. This was suggested by founding father John Adams, and it has been a ritual of growing up for most Americans ever since.
But fireworks were one of the things cut by postponing the tax increase. As the 4th approached, this became a topic of discussion across back fences, near mailboxes, and anywhere else neighbors met. "I voted against raising taxes," one neighbor told me, "but I'll sure miss the fireworks." He shook his head sadly.
I found myself agreeing with him. I repeated his sentiment several times during the last half of June.
Time passed, as it always does, and the holiday arrived. There was a parade, snow cones, barbecues and races. When evening came, my kids asked if I wanted to drive to the neighboring town and watch the fireworks. I told them to go ahead. On the one hand I felt a bit like a hypocrite for voting against the taxes and then driving to the next town for their tax-funded fireworks. But mostly I was just worn out from the day and wanted to stay home. "If only we could just sit in our yard and watch the fireworks like every year," I heard my voice saying in spite of myself.
The kids left, and Rachel and I sat in the yard and watched dusk turn into darkness.
Then an amazing thing happened. Our neighbors just down the road begin shooting off amazing fireworks. Because the city wasn't providing fireworks, policies were relaxed and people were allowed to fire up the kind of fireworks usually only done by the local government.
Firework Economy
We watched in awe. Because our home is on a hill, the bursts seemed close enough to reach out and touch.
But that was just the beginning. Right after the neighbors began their display, another one started just down the road. Then another, and another. We walked the stairs to our balcony and looked out over the valley. Every neighborhood seemed to have the kind of fireworks that in past years have only been done by the city. We counted seventeen distinct places that shot off huge firework displays.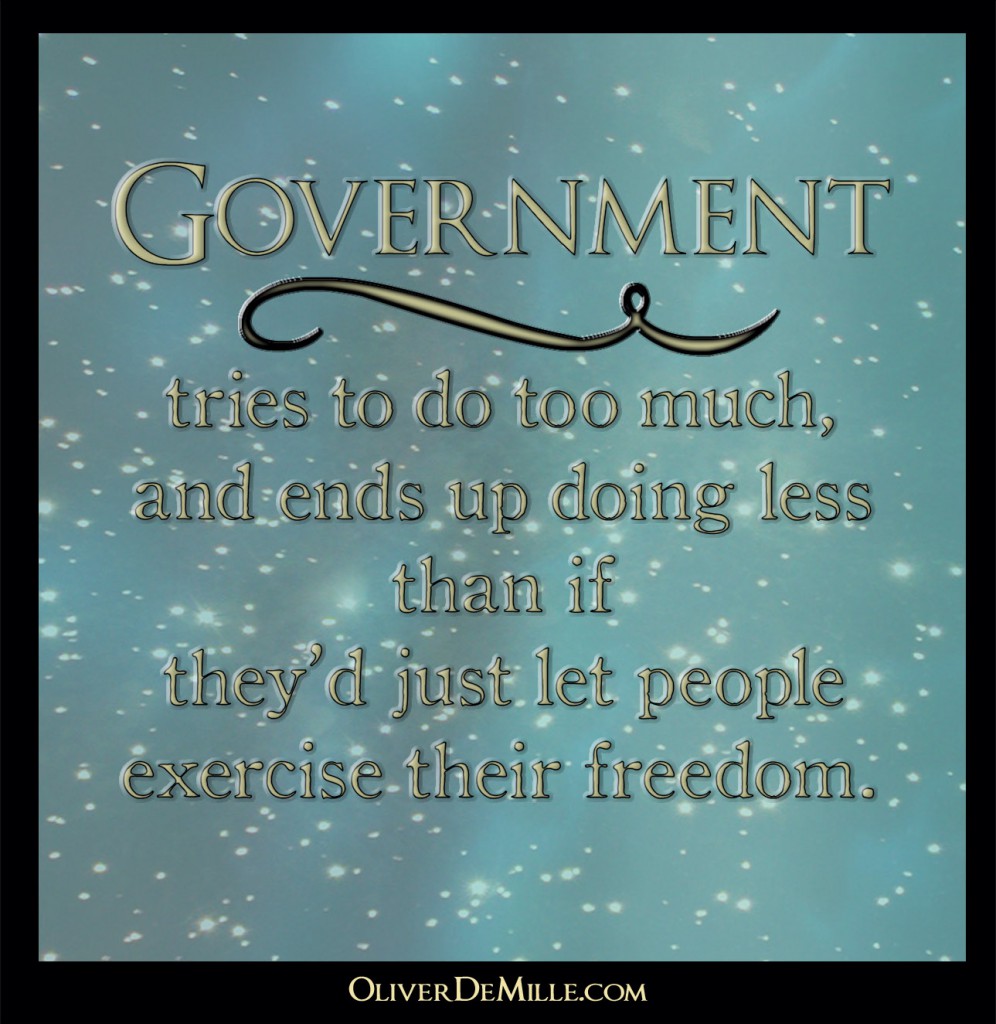 We watched them simultaneously. This went on for over two hours. The city's usual annual display seemed to last about a half hour or so—I have no idea the actual timing, just my recollection. This one went on and on. An hour into this, three more neighborhoods started. Some ended, and new ones began.
We watched in awe.
It was by far the most amazing fireworks display I've ever witnessed. All provided by private citizens. As far as I know, all paid for without tax funds.
As we watched, and as it continued well into the night, I turned to Rachel and said, "I can't believe it! The city government never did anything close to this! Look at what the people are doing, all by themselves."
She nodded. "Government tries to do too much," she said, "and ends up doing less than if they'd just let people exercise their freedom."
"Can you imagine what would happen to our economy if the government would get out of the way and let free enterprise work?" I asked.
"Instead of standing on a balcony watching the best fireworks ever," she replied, "we could stand back and watch the nation's economy boom and blossom. There would be jobs, progress and more prosperity everywhere!"
The One Thing That Works
We sat and watched in silence for a long time. The explosions boomed against each other and echoed through the valley. Sometime close to midnight things died down, and shortly after that our kids came home. They piled out of the van laughing and talking.
"Did you see all that?" our twenty-year-old asked enthusiastically. "That was the best fireworks display ever!"
"We didn't even leave town!" our seventeen-year-old said. "We started to go, but then all these places started shooting up fireworks. They were everywhere! In every direction…"
"So we just pulled over at the park and got out to watch them!" our fourteen-year-old interrupted. "It was so amazing!"
I looked at Rachel. "Someday the government will get out of the economy and tell the people they're on their own…and then we'll see what freedom can really do in America."
"That's what you're here talking about?" asked our twenty-two-year-old daughter with a big smile, baby in arms.
We laughed. "Well, it is the 4th of July" I said. "Isn't this is exactly what every American should be talking about today?"
Long after the 5th of July arrived I rested on my bed, eyes open, unable to sleep. One thought just kept coming back to me, over and over.
Freedom works.
Today's America should give it more of a try. Deregulate and let free enterprise shine and flourish. Most people today probably can't even imagine it, but I bet it's amazing what the people of this nation would rise up and do if given the chance.
Freedom works.
America should try it…
*******************
Oliver DeMille is the New York Times, Wall Street Journal and USA Today bestselling co-author of LeaderShift: A Call for Americans to Finally Stand Up and Lead, the co-founder of the Center for Social Leadership, and a co-creator of TJEd.
Among many other works, he is the author of A Thomas Jefferson Education: Teaching a Generation of Leaders for the 21st Century, The Coming Aristocracy, and FreedomShift: 3 Choices to Reclaim America's Destiny.
Oliver is dedicated to promoting freedom through leadership education. He and his wife Rachel are raising their eight children in Cedar City, Utah
Category : Blog &Citizenship &Community &Current Events &Economics &Entrepreneurship &Government &Leadership &Liberty &Politics &Prosperity