June 17th, 2013 // 12:01 pm @ Oliver DeMille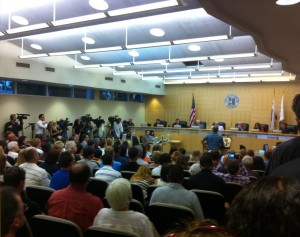 Local government is increasingly the place where things are getting done.
As the party system has created gridlock in Washington, less is getting accomplished on Capitol Hill.
In a funny way, this has created a situation that is more like the American Founding era than anything we've experienced in over a century—the real place to get things done in government is at the local and state levels.
The bad news is that Washington continues to spend, borrow, inflate the currency by printing money, and over-regulate in nearly every facet of modern life.
Its growth is slowed by partisan conflicts, but it hasn't started shrinking.
Not by a long shot.
Another piece of bad news is that the national parties and their teams are pushing their agenda even more vigorously at the local levels.
This means that the party controlling the White House will have a much larger budget and ability to promote national goals in each city, county and state.
The good news is that regular people can have more influence and make more of a difference at the local and even state level.
Most citizens have long felt they can't really do much to improve Washington—the national government is just too big, too far removed, too immune to change.
But at the local level it's a different story.
People who really want to get involved can make a major impact on local government.
The key is consistency.
Those who keep at it will eventually learn how to be effective, and as they involve their friends and colleagues they can become a real force for good.
This system, with a lot of citizen involvement at the local level, is what the American founding fathers envisioned.
In a strange way, it is now becoming more of a reality.
As David Brooks wrote in The New York Times, "The happiest people these days are those who leave Washington and get elected mayor or governor. The most frustrated people are people who were mayor and governor and get elected in the Senate. They end each day knowing they were busy. They're just not sure they accomplished anything."
Local government is the new power center, and regular people who want to make a real difference can now do so at levels not seen for over a century.
Get involved.
It's unclear how long this new reality will last, but for now there is a window of power for concerned citizens.
***********************************
Oliver DeMille is the chairman of the Center for Social Leadership and co-creator of Thomas Jefferson Education.
He is the author of A Thomas Jefferson Education: Teaching a Generation of Leaders for the 21st Century, and The Coming Aristocracy: Education & the Future of Freedom.
Oliver is dedicated to promoting freedom through leadership education. He and his wife Rachel are raising their eight children in Cedar City, Utah.
Category : Blog &Citizenship &Community &Constitution &Current Events &Featured &Government &Independents &Leadership &Liberty &Mini-Factories &Politics
November 17th, 2012 // 10:36 am @ Oliver DeMille
by Oliver DeMille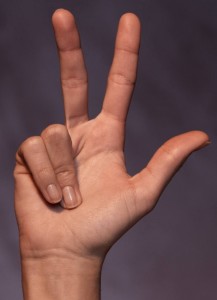 In the aftermath of the 2012 election, there have been numerous emails, posts, articles and blogs by business owners who say they are planning to sell or close their businesses, or just lay off enough workers that they can afford Obamacare for the employees who remain.
One summary listed the following announced layoffs—all attempts to deal with the new costs of Obamacare:
Welch Allyn, 275 layoffs
Stryker, 1170 layoffs
Boston Scientific, between 1200 and 1400 layoffs
Medtronic, 1000 layoffs
Smith and Nephew, 770 layoffs
Hill Rom, 200 layoffs
Kinetic Concepts, 427 layoffs
Coviden, 595 layoffs
Abbot Labs, 427 layoffs
St. June Medical, 300 layoffs
There are many, many others.
One email dated November 7, the day after the election, read:
"Time to sell our business. We can no longer afford to provide a living for 14 employees as soon we're forced to pay for their healthcare. So sad, too bad. On to new ventures."
After responses about how sad this is and others pointedly blaming the Obama Administration, the same person continued:
"We are all Americans and need to find common ground and make this country great together. I'm not mad at anyone for voting different than me. They love their president, don't lose friends over calling him a dictator. I'm excited to sell our business. We are adventurous!"
That's the entrepreneurial spirit that made America great.
Not: "Oh no, we're losing our job. Will the government help us?"
But rather: "Hey, change happens. We're excited. This is going to be an adventure!"
That's the American spirit.
And while rumors abound about how much Obamacare will cost each small business and which won't have to make any changes at all, there are a lot of employers right now who are very concerned.
Those with under 50 employees aren't supposed to be hurt, but smaller employers are still worried about exactly how the new laws will be enforced.
Sadly, we will likely see a lot of change in small business in the months and years just ahead.
More regulation, higher taxes and drastically increased costs of employing people will make things more difficult.
An exception may be in network marketing companies or compensated communities.
I've long considered them among the top entrepreneurial opportunities in free nations, and with the current changes and policies this is even more true.
"My son is a doctor," Marge said proudly.
"Wow," Betty said with a concerned voice. "How is your son dealing with the new regulations coming into effect under Obamacare?" she asked.
Marge nodded and her face grew serious. "He's very concerned, to tell the truth."
"Fortunately, my son is building a huge network marketing company, and the regulations aren't hurting him much," Betty said. "Maybe your son would like to meet with mine about an opportunity?"
This kind of conversation is taking place a lot right now, and all indications are that it will increase.
Some parents are recommending that their college children put school on hold and start a network business, and I know two medical doctors who have gotten out of the profession in order to build networking businesses.
One of them talked two of his sons into quitting college and doing the same, though the three of them all ended up building networking organizations with entirely different companies.
II. The Party of Small Business
All of this got me thinking today, and as I pondered I realized something. Something big.
Something we really need right now in America.
We need a third party.
Actually, we need a new party that becomes more popular than the Republican Party and the Democratic Party.
There are more independents than members of either big party, so this shouldn't be too much of a stretch.
Here's the problem: The Democratic Party is now the unabashed party of big government, the welfare state, rule from Washington D.C., and everything that goes with these values.
The Republican Party touts itself as the party of freedom, limited government, free markets and business, but in fact it is the party of big business and a big-spending government at the same or just slightly lower levels than Democrats.
We have a party of Big Government (with big business as its co-pilot), and another party that emphasizes Big Business (with big government as its co-pilot).
The first is the Democratic Party, the second the GOP.
Neither is now effectively serving the needs of our nation.
As a result, we get bigger government regardless of who gets elected, and big business grows (to the frequent detriment of small businesses) regardless of who is in power in Washington.
In all of this, small businesses, families, communities and the middle class are the losers.
The solution? We need a party of small business.
We need a party whose top priority is the needs of families and small businesses.
This new party needs to reject the big-government and anti-free enterprise values of the Democrats and simultaneously the big-business and anti-immigrant attitudes of Republicans.
It needs to embrace toleration, diversity, reduced government regulations, lower taxes, decreased government spending, incentives for entrepreneurship, a charitable safety net, and incentives for more immigrants to bring their capital, businesses, labor and families to America.
It needs to get rid of the barriers to hiring (such as the increasing required health care costs) and drastically reduce government red tape for small businesses.
It needs to allow more innovation, shrink requirements on licenses and permits and other unnecessary costs that decrease entrepreneurship and growth, and create an environment of seamless partnerships between schools and businesses.
It needs to promote, encourage and incentive a lot more initiative, innovation and entrepreneurialism.
It also needs to push for more creative and independent thinking in the schools and less that is rote, conveyor-belt, and pre-scripted.
It should change the way schools are run, replacing an environment where administrators and bureaucrats feel comfortable to one led by proven innovators and others who have been successful in the real economy, the FOR-profit economy.
Forget teacher certification and unions—if we want to compete in the global economy we need innovators leading our classrooms.
As an example, principals and teachers should be hired who have excelled at implementing successful business plans rather than writing resumes.
And funding should flow to schools that excel in a true free market.
To ensure to that no child is left behind (for example in less-advantaged neighborhoods), even larger premiums should go to innovators who successfully turn dumpy schools into flourishing institutions whose graduates thrive.
The new party should apply similar principles to other kinds of organizations, from health care and community governments to every other sector of the economy.
Small businesses bring the large majority of growth in the economy, and the new party needs to begin with the specific needs of small businesses in mind.
It needs to identify things that hurt small business and repeal them, and find out what helps small businesses succeed and introduce more policies that encourage these things.
It needs to rewrite the commercial and legal code to create an environment where innovation is the norm, along with the values of growth, calculated risk, leadership, creativity, and entrepreneurialism.
It needs to be not the party of jobs, but the party of successful business ownership—and the jobs they naturally create.
III. A Bright Future?
We need a third party. The party of Big Government (with big business as co-pilot) and the party of Big Business (with big government as co-pilot) simply aren't doing what our nation needs anymore.
It's time for new thinking and new leadership.
There is an old saying that you can't pour new wine into old bottles, because the residue of past wine always taints the new.
This is where we are in America.
The current parties, as much good as both have done at times, have peaked and are in decline.
New leadership is needed, along new values untainted by the baggage of two parties whose time has come and gone.
It is perhaps possible to reform one of the parties to get better results, but it is likely that only a new party with an entirely new focus and fresh thinking is going to take America where it needs to go.
Democratic nations are notorious for refusing to change until crisis forces their hand, and I suspect this is what we'll witness in the 21st Century.
At some point, probably after major crisis and a superhuman American response, we're going to need a new party.
Those who love freedom should start thinking about what it should look like.
One thing is clear: When it does come, it needs to be a party of small business.
Free enterprise and the entrepreneurial spirit made America great, and it will do so again if we let it.
Whatever comes in the economy, we want to be led by those whose attitude is, "It might sound bad, but this is an exciting adventure! Let's get started…"
***********************************
Oliver DeMille is the chairman of the Center for Social Leadership and co-creator of Thomas Jefferson Education.
He is the author of A Thomas Jefferson Education: Teaching a Generation of Leaders for the 21st Century, and The Coming Aristocracy: Education & the Future of Freedom.
Oliver is dedicated to promoting freedom through leadership education. He and his wife Rachel are raising their eight children in Cedar City, Utah.
Category : Blog &Business &Citizenship &Community &Constitution &Culture &Current Events &Economics &Entrepreneurship &Family &Featured &Government &Independents &Leadership &Liberty &Mission &Politics &Producers &Prosperity &Statesmanship
July 31st, 2012 // 9:15 am @ Oliver DeMille
John Adams on How to Fix Washington D.C. in 1791 and 2012
"Odd, that so many should favor frames that seemed to be trying to outdo the art they held."
 ~Brandon Sanderson, The Alloy of Law
In the old American West, a façade town featured two- and sometimes three-story buildings lining Main Street, so visitors to the town would be impressed with how up-and-coming the community must be.
But when a person walked around to the side and back of the buildings, it turns out they'd find mostly one-story structures—sometimes little better than shacks or huts.
A few were even a façade built on the front of a rickety lean-to.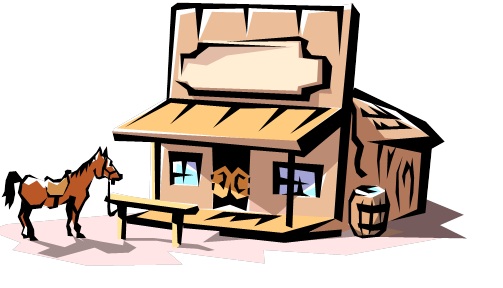 Some were respectable buildings, but they were usually made of adobe or pine rather than the fine hardwood edifices promised by their Main Street facades.
And, as I mentioned, they were only one story tall despite their appearance from the front.
Indeed, the only purpose of the two- or three-story façade was to impress.
In modern times, the idea that perception is reality has reached the level of myth.
It is taught in various circles as unquestioned truth, parroted in movies and television programs as a lasting principle, and often used to scold would-be individualists into working harder to conform and fit in.
"We must impress others to get ahead in the world," the common wisdom seems to assure us.
C.S. Lewis lambasted this view in his classic, "The Inner Ring."
If you spend your life trying to impress and fit in, as almost everyone does, he warned, you'll waste a lot of time and energy and miss many of the important things that really matter in life.
Moreover, he predicted, you'll fail to appeal to the only real society of substance, the other people who ignore trying to impress and fit in and instead set about doing good things in the world without worrying what others think.
He called this group the true inner ring, whose motto was something along the lines of "perception is merely perception—truth, reality, integrity and quality are what matter."
John Adams wrote about this topic in his little-known and seldom-read classic, Discourses on Davila, which may be his best book next to Defence of the Constitutions of the United States (in fact, he referred to Davila as the fourth volume of Defence).
He said that nearly every person is plagued by a debilitating desire to be esteemed by others, to impress and fit in, to be admired, and that this is the basis of many human flaws including jealousy, envy, ambition, vanity, hatred, revenge, pride, and most human pain.
These are Adams' specific words.
Adams said this desire for admiration is as real as hunger, and the cause of more suffering, anxiety, stress and disappointment than famine.
In contrast, the really good things in life, including virtue, nobility, honor, loyalty, wisdom, service, strength and so on, may or may not increase the admiration of others, but are often valued only to the extent that they do.
Sadly, many people seek these things only if, and the degree that, they increase admiration from others.
Far too many things are sought by mankind only because they attract "attention, consideration, and congratulations…" Adams said.
Likewise, too many good and important things are not pursued by many people because they do nothing to boost one's status or station.
By the way, the point of Adams' book on Davila is to show that because of basic human nature—built  on this inner drive of nearly all men and women to rise in station, and not just to rise, but to rise above other people—there will always be conflicts in human societies and institutions.
His solution was to create separate branches of power, and to set up the government so these branches could check and balance each other in a way that no one government entity could become too powerful.
The result, he said, would be that the people in the nation would be able to live free of overreaching government.
In the process of making this argument he spends a great deal of time showing that this drive to fit in, impress, and in fact outdo other people (by being more impressive and fitting in better than them), was a serious obstacle to human happiness in families, schools, business and all facets of society.
When people become more knowledgeable and learned, for example, they tend to engage in more, not less, conflict with other learned persons.
He was not talking of debate, but of serious conflict.
Thus our schools and great universities, which could be the salvation of society in many ways, are distracted from their potential because their leading inhabitants are constantly striving for Reputation, Notoriety, and Celebration.
These three words are those used by Adams, which he capitalized for emphasis in his book.
Likewise, Adams laments, our branches of government are unable to truly lead because those who should be our best hope for great progress immediately, upon being elected or appointed to office, set out to compete with all other officials for more Fame, Glory, Reputation and Credit.
Again, these are Adams' words.
Voters send representatives, presidents and others to do their will, to improve things, but the real work of most man and women lifted to leadership is to win this contest with each other.
"Improve the Nation, or Impress the Nation. That is the question."
And the drive to impress nearly always wins the day.
Adams wrote of humanity's so-called honors in withering terms:
"What is it that bewitches mankind to marks and signs? A ribbon? a garter? a star? a golden key? a marshall's staff? or a white hickory stick?"
He is mocking us now.
"Though there is in such frivolities as these neither profit nor pleasure, nor anything amiable, estimable, or respectable, yet experience teaches us, in every country of the world, they attract the attention of mankind more than…learning, virtue, or religion."
Furthermore, Adams continues, they are sought by the poor, who believe such honors will lift them to equal status with the rich, and they are sought by the rich, who believe that without these symbols they will be lowered to the status of the poor.
This is the great challenge of human progress—we ignore our great potential to focus on silly attempts to impress.
We do it as children, as youth, as adults, and in old age.
The solution, in the case of academia, is to closely avoid putting scholars or administrators in charge of education, but leave oversight to the parents.
For government, the fix is to allow the people to frequently replace their officials at the election booth—to remove them as soon as they forget to do what the people sent them for.
Adams points out that ribbons, medals, titles, and other symbols of man's honor, including the white hickory sticks of certain secret societies, aren't of much use in real life.
Though if you are freezing the hickory stick can at least be ignited and bring some warmth.
But these ornaments are nevertheless widely sought because they are symbols of acceptance, fitting in, and impressing others.
Such symbols show that, in fact, the Status Motive is even stronger in humanity than the Profit Motive.
Indeed, giving war heroes and others who accomplish great acts of heroism large sums of money, cars, vacations or estates would be seen as crass by most modern eyes.
Yet these are exactly what many of the ancients gave their champions and heroes, though chariots and carriages were more in vogue than cars.
We give symbols for the highest achievements, precisely because their lack of monetary value communicates just how highly we esteem them—far above money.
For Adams, the honors and symbols are frivolities only because we seek the honors and symbols rather than the actions for which they are awarded.
This is deep insight into human nature, because for true heroes the ribbons and medals mean much less than simply knowing what they did.
It is wonderful to honor heroic acts that truly merit our admiration and thanks, but too often, as Adams puts it, the "great majority trouble themselves little about merit, but apply themselves to seek for honor…"
This is a serious indictment.
He further says that most people try to gain such honors not by going out and serving in ways that merit them.
Such service would be too difficult, or dangerous, or risky.
Besides, just meriting great honors doesn't ensure that one will receive them.
After all, perception is reality.
So many people decide that a much better course is to ensure the world's admiration the old-fashioned way, by directly seeking prestige and hiring publicists, PR firms, and commissioning scholarly studies.
Adams says it this way:
"…by displaying their taste and address, their wealth and magnificence, their ancient parchments, pictures, and statues, and the virtues of their ancestors; and if these fail, as they seldom have done, they have recourse to artifice, dissimulation, hypocrisy, flattery, empiricism…"
But this is more than an interesting philosophical discussion about human nature.
It actually cuts to the very heart of reality.
Because of our thirst for honors, and because façade honors are easier to obtain, all our manmade institutions eventually fail.
Adams mourns that government cannot solve the problems of humanity, nor will institutions of commerce and business.
Families and churches come the closest, but even here we spend the generations warring about whether husband or wife should be the head, how long fathers should maintain dominance over their sons, and whether newly married couples now report to paternal or maternal grandfathers.
Likewise, too many churches in history took up arms against unbelievers, and various religions and secular groups resort to violence when they fail to convince in other ways.
Indeed, as soon as men create institutions of any kind, they usually begin to war—within the institution and/or with other institutions.
The solutions, the real fixes to our challenges, Adams teaches, will not come from manmade institutions.
We should set up the best institutions possible, but we can't rely on them for everything because man's hunger for approval and applause is always at work undermining progress.
Adams quotes the English poets to make his point:
"The love of praise, howe'er conceal'd by art,
Reigns, more or less, and glows, in every human heart;"
—Edward Young
"All our power is sick."
—William Shakespeare
All our power is sick. If so, how can mankind progress?
It turns out there is a solution, and Adams is excited to share it.
In the cases of family, church, relationships and business, one should simply dedicate one's life and efforts to truly serving in genuine, if challenging, ways that really make a positive difference.
This was also recommended by C.S. Lewis, who said to ignore trying to impress and instead set out to genuinely serve.
Both Adams and Lewis note that such service is only authentic when we give up concern about getting the credit.
But Adams wants our political leaders to do the same.
He sees real government leadership as deep, committed service, devoid of seeking credit or reward.
He doubts that many will truly forget their drive to impress and seek only to frankly serve, but he holds out hope that a few will rise to such heights of true leadership.
The best honors for such exceptionally great leaders aren't the praise or baubles of men but the highest of all tributes—emulation.
And in this Adams gives us mankind's solution to its biggest challenges.
Specifically, while mankind limits itself from great achievements to fight the petty battles of impressing others, becoming more impressive than others, fitting in, and fitting in better than others, the solution is to emulate those who do it better.
Parents who emulate great parents are the hope of the world, as are great teachers, inventors, artists, statesmen, entrepreneurs and others who emulate the greats.
Emulation includes improving upon the best of the past, and as generations of parents and other leaders emulate the best and improve upon it, the world drastically improves.
This, as Adams puts it, is a desire not to impress and fit in, "but to excel," and "it is so natural a movement of the human heart that, wherever men are to be found … we see its effects."
Moreover, Adams assures us, it blesses communities and society as much as it helps individuals succeed.
For those who are religious, nothing is more effective than trying to emulate the Son of God, the great prophets, Buddha, and other examples of charity, service and wisdom.
We fall short in many ways, but in trying to answer the question, "What Would Jesus Do?," as the modern saying goes, we reach for our very best.
Our greatest heroes, regardless of our views on religion, should be the great men and women of history whose sacrifice and greatness makes them most worthy of emulation.
Emulation is as strong an emotion as seeking admiration, and in fact most children learn emulation first.
Which brings us to the topic of this article—How to fix Washington and put America back on track as a standard for freedom, opportunity and goodness in the world.
According to John Adams (and C.S. Lewis, Alexander Solzhenitsyn, and many others), the answer is not to turn to leadership from our big institutions, even if they have as much power as the White House, Congress, Wall Street, Hollywood, Silicon Valley, the Federal Reserve or even the Supreme Court and Madison Avenue.
The solution lies in leadership, but not from the top down.
We will not get back on track as a society until we lead from below, until we become a society of leaders, and the right kind of emulation is our most powerful means of lasting influence and change.
Who you and I choose to emulate—really, truly, deeply, fully—will determine the future.
It is the most powerful symbol, because who we want to be like on the greatest days of our lives will color the rest of time on earth.
But it is much more than a symbol.
Too much of modern life is merely a façade.
Too many of our institutions are hollow shells of what we need them to be—and of what they claim to be.
Too often we choose the path of prestige over the path of quality.
Too frequently we listen to the credible rather than the wise.
Too many of our hours and days are spent on the things that are least important.
It was Nietzsche, I think, who said that modernism began when we started substituting the morning paper for our morning prayers.
Allan Bloom called this the closing of the American mind.
Adams told us that such things are hollow, but in the Information Age the voice of understanding is too frequently drowned out by the roar of the crowd.
In all this, however, there is an anchor.
Who we decide to emulate, and how faithfully we do so, will make the future.
And that goes for Washington as well.
***********************************
Oliver DeMille is the chairman of the Center for Social Leadership and co-creator of Thomas Jefferson Education.
He is the author of A Thomas Jefferson Education: Teaching a Generation of Leaders for the 21st Century, and The Coming Aristocracy: Education & the Future of Freedom.
Oliver is dedicated to promoting freedom through leadership education. He and his wife Rachel are raising their eight children in Cedar City, Utah.
Category : Blog &Citizenship &Community &Culture &Current Events &Featured &Government &History &Leadership &Politics &Statesmanship
October 10th, 2011 // 11:18 am @ Oliver DeMille
The New Culture War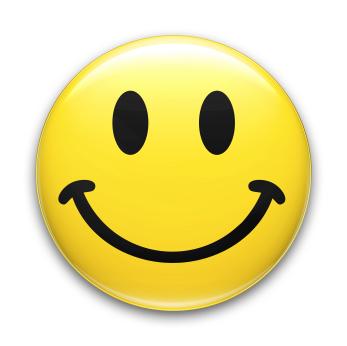 During the Cold War, people came to equate the three ideas of democracy, capitalism and free enterprise.
This made sense at some level, since the whole world seemed inescapably divided into authoritarian, totalitarian, socialist and communist nations on the one hand and democratic, capitalistic and free enterprise nations on the other.
In the decades since the Berlin Wall fell, as CNN's Fareed Zakaria has pointed out, there has been a growing divide between the nations emphasizing democracy and those focused on capitalism.
The differences between these two groups are both interesting and significant to world events.
But an even more nuanced and impactful division is the difference between capitalism and free enterprise.
I wrote about this in my book FreedomShift, but it is a point of great magnitude in our current society and bears repeating.
Unfortunately, very few people have considered the differences.
Most still equate capitalism and free enterprise, even in the post-Cold War era.
This is a weighty mistake with a high potential for negative ramifications in the 21st Century.
A simple defining of terms points out the crucial importance of the distinction between these two brands of economics.
To summarize: capitalism gives special government-supported benefits to capital and those with capital (wealthy individuals, families and business entities).
This is the opposite of socialism, which promotes special government-supported benefits to those without capital—the proletariat, as Karl Marx put it.
In contrast to both capitalism and socialism, free enterprise establishes good laws and government policies that treat the rich, middle and poor the same.
Some people may believe that this is the system we live under in the United States today—that the law treats all the same.
Such an assumption is incorrect.
The U.S. commercial code has numerous laws which are written specifically to treat people differently based on their wealth.
For example, it is illegal for those with less than a certain amount of wealth to be offered many of the best investment opportunities.
Only those with a high net worth (the levels and amounts are set by law) are able to invest in such offerings.
This naturally benefits the wealthy to the detriment of wage earners.
This system is called capitalism, and it is a bad system—better than socialism or communism, to be sure, but not nearly as good as free enterprise.
In a free enterprise system, the law would allow all people to take part in any investments.
The law would be the same for all.
If this seems abstract, try starting a business in your local area.
In fact, start two.
Let the local zoning commissions, city council and other regulating agencies know that you are starting a business, that it will employ you and nine employees, and then keep track of what fees you must pay and how many hoops you must jump through.
Have your agent announce to the same agencies that a separate company, a big corporation, is bringing in a large enterprise that will employ 4,000 people (or, in a more urban setting, 24,000 people)—all of whom will pay taxes to the local area and bring growth and prestige.
Then simply sit back and watch how the two businesses are treated.
In most places in the United States, one will face an amazing amount of red tape, meetings, filings and obstacles—the other will likely be courted and given waivers, tax breaks, benefits and publicity.
Add up the cost to government of each, and two things will likely surprise you: 1) how much you will have to spend to set up a small business, and 2) how much the government will be willing to spend to court the large business.
Of course, I don't really suggest that anyone announce such a fake business.
But imagine, theoretically, what would happen if you did.
Our current mentality in government is to treat big business better than small business.
This is the natural model in a capitalist system.
Capital gets special benefits.
In free enterprise, in contrast, the costs and obstacles would be identical for the two businesses.
In free enterprise, the operative words are "free" and "enterprise."
Note that American business and ownership stayed mostly small—with most people owning family farms or small businesses—until the 1960s.
It was debt (often promoted by government) which wiped out the farming culture that dominated the South and Midwest, and the rise of big corporations over family-owned businesses came after the U.S. commercial code was changed by law to a capitalist rather than a free enterprise model.
If we altered today's laws at all levels so that government entities treated all businesses and citizens the same, regardless of their level of capital, the natural result would be the spread of more small businesses.
Note that nearly all major growth in America's economy since 1985 has come from small business.
Today, small businesses are struggling under a veritable "mountain" of regulatory red tape—the result is economic downturn.
And, while some in government hold an anti-business attitude, even many of those ostensibly promoting pro-business policies are more aligned with Wall Street corporations than the needs of small business.
Capitalism, sometimes called "Corporatism", is not the same thing as free enterprise.
Both are certainly preferable to socialism or communism, but free enterprise is considerably more conducive to freedom and widespread prosperity than capitalism.
History has proven the following: 1) Under capitalism, the divide between rich and poor naturally increases; 2) In a free enterprise system, the prosperity, freedom and dignity of nearly everyone in the society inevitably rises.
Alexander Solzhenitsyn pointed out that while modern American capitalism was clearly better than Russia's twentieth-century communism or Europe's contemporary attempts at socialism, the U.S. implementation of capitalism left much to be desired.
For example, he noted, under American capitalism the question of, "is it right?" became less important to many people and companies than, "is it legal?"
Likewise, the culture of capitalism frequently asks, "is it profitable?" before (or instead of) asking, "is it good?"
American capitalism, Solzhenitsyn said, created a nation more materialistic than spiritual, more interested in superficial success than genuine human progress.
Note that Solzhenitsyn was adamantly anti-communist and anti-socialist.
But he also found capitalism lacking.
In every particular, however, Solzhenitsyn's criticisms of capitalism don't apply to the free enterprise model of economics. When the law treats all people and businesses the same—regardless of their size, connections, power or wealth—an interesting consequence occurs.
Put succinctly:
In socialism the government ignores, downplays and literally abuses prosperity and freedom to the point that both are lost for nearly everyone.
Under capitalism, the laws promote the wealth and license of a few above the freedom and prosperity of all, with the cultural result of valuing attainment of wealth above almost everything—including virtue, compassion, and the liberty of all.
In free enterprise, the laws treat everyone the same, thereby incentivizing freedom, prosperity and enterprise (as long as such enterprise doesn't violate the inalienable rights of others). The application of this model is rare in human history, but the results when it has been applied are nothing less than spectacular (see Ancient Israel, Athens, the vales period of Switzerland, the Saracens, the Anglo-Saxons, and the United States—which by 1944 had 6% of the world's population and produced over half of its goods and services).
The lesson?
Freedom works.
Enterprise works.
And the outcome when the two are combined is breathtaking.
We are capable of so much more than we've accomplished so far, and free enterprise is the most powerful economic system yet to be tried by mankind.
Isn't it time for an end to the outdated debate about socialism versus capitalism and a national return to the free enterprise system which made America great?
During its first century-and-a-half of application, free enterprise brought us major wealth, a standard of living for most citizens that rivals or surpasses the lifestyles of history's royals, world power, major technological and medical advancements, and the end of slavery.
It also brought the repudiation of racism, male dominance, religious persecution and a host of other ills that have existed for millennia.
With all these areas of progress, imagine what we could do if we re-adopted the free enterprise values and culture in our time.
Laws that give special benefits to wealth and capital while withholding such opportunities from the rest can never bring the progress, advances, freedom and prosperity that free enterprise will.
It's time for a change, and the first step is for all of us to start using the phrase "free enterprise" a lot more.
We need to study it, think about it, discuss and debate its various applications, and make it a household topic rather than an obscure economic reference.
The future of America is inextricably linked with the future of free enterprise.
We will sink or swim exactly as it does, whether we realize it or not.
Isn't it time to admit this reality and make it the leading topic in our national dialogue?
***********************************
Oliver DeMille is the co-founder of the Center for Social Leadership, and a co-creator of Thomas Jefferson Education.
He is the co-author of New York Times, Wall Street Journal and USA Today bestseller LeaderShift, and author of A Thomas Jefferson Education: Teaching a Generation of Leaders for the 21st Century, and The Coming Aristocracy: Education & the Future of Freedom.
Oliver is dedicated to promoting freedom through leadership education. He and his wife Rachel are raising their eight children in Cedar City, Utah.
Category : Business &Community &Culture &Current Events &Economics &Entrepreneurship &Featured &Government &History
August 29th, 2011 // 2:00 pm @ Oliver DeMille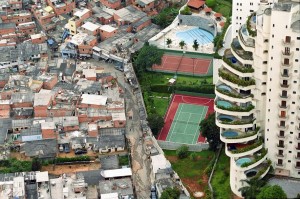 This article in The Atlantic by Don Peck is a must-read for those who are interested in the future of American freedom and prosperity. Highlights from the article include:
The United States is "now composed of two distinct groups: the rich and the rest. And for the purposes of investment decisions, the second group" doesn't matter.
The new name for this state of society, coined by three analysts at Citigroup, is "plutonomy."
 "A 2010 Pew study showed that the typical middle-class family had lost 23 percent of its wealth since the recession began, versus just 12 percent in the upper class."
The lifestyles of non-professional college graduates now more closely resemble those of high-school dropouts than of the professional class.
The meritocracy is increasingly only a meritocracy of the upper classes.
"Among the more pernicious aspects of the meritocracy is the equation of merit with test-taking success."
"For the most part, these same forces have been a boon, so far, to Americans who have a good education and exceptional creative talents or analytic skills."
Most Americans don't want the middle class to disappear or continue to shrink, and such a development would certainly bring a drastic change to the people-based freedom that has characterized the historical successes of the United States.
These trends, and the growing divide between the rich and the rest, are increasing the longer the economy remains sluggish.
Peck gives a number of suggestions for improving this situation, including:
Increasing the funding for effective job training and education.
"Removing bureaucratic obstacles to innovation is as important as pushing more public funds toward it."
Changing our public policy to accelerate innovation.
Significantly improving our schools.
Creating clear paths of training and skilled work for those who don't go to college.
Altering current immigration policy to allow more "creative, highly skilled immigrants" to come to the U.S. more easily.
Whether or not you agree with Peck's recommendations, one reality is clear: The success of these things ultimately depends on incentivizing entrepreneurship, innovation, creativity and economic growth.
By spurring significant economic growth, we will directly and indirectly address most of our national economic problems.
On the other hand, if government policies continue to thwart major innovation and growth, little can be done.
Peck makes a case for higher taxes, but hardly mentions that Washington has a serious spending problem.
Democrats typically argue for tax hikes, while Republicans now mostly champion spending cuts.
Most Independents, in contrast, would likely support both—as long as the tax hikes on the professional class were used not to increase or maintain federal spending but rather to directly help put America's financial house back in order.
Whatever your view on this debate, it is a discussion desperately needed right now.
Too much of the rhetoric on this topic is just that—two sides deeply entrenched and firmly committed to one view only.
We need fresh ideas and inspiring leadership to move beyond this gridlock.
With all this said, Peck's article is mandatory reading. Every American should think about its main points.
Most will find things to disagree with, perhaps, but the dialogue is needed.
If the middle class is to survive and thrive, it must increase its role of deeply considering, thinking about and making its views felt on important economic and other national issues.
Freedom only works when involved citizens of all socio-economic levels actively participate in such important national discussions.
 ***********************************
Oliver DeMille is the co-founder of the Center for Social Leadership, and a co-creator of Thomas Jefferson Education.
He is the co-author of New York Times, Wall Street Journal and USA Today bestseller LeaderShift, and author of A Thomas Jefferson Education: Teaching a Generation of Leaders for the 21st Century, and The Coming Aristocracy: Education & the Future of Freedom.
Oliver is dedicated to promoting freedom through leadership education. He and his wife Rachel are raising their eight children in Cedar City, Utah.
Category : Aristocracy &Book Reviews &Community &Culture &Current Events &Economics &Family &Featured &Statesmanship