April 6th, 2020 // 1:13 pm @ Oliver DeMille
Here's what people are saying!
---
I want to thank you for the 2020 Online Freedom Convention. Oliver's optimistic view of the crisis and what we can do now is such a balm for my panic-ridden, anxious soul. Knowing that these things have happened before, that they happen cyclically, and knowing not only what to expect, but what we can do about it brings such peace and a feeling of empowerment.
Many thanks to your whole family for all you do!
~ Jennifer Halverson
---
Watch the video trailer!
---
Listened to these talks in the convention today…I am speechless! I had chills the whole time I was listening! I'm excited to go back and do the planning section. Amazing how my perspective has changed so quickly. Going to have my husband listen, too. Thank you so much for this amazing resource!!!
UPDATE: I just now worked through part of the matrix exercise. Wow, how powerful!
~ Rachael Breneman
---
I just want to say thank you to you both. You have sacrificed so much for your mission and so many of us and our children have been blessed because of your sacrifice! I listened to The Crisis is Here part 2 from the 2020 Freedom convention today. On top of the wonderful exercise Oliver led and the incredible insight, I was also struck with how grateful I am that I have been so prepared for this moment.
It is thanks in a large part to being mentored through TJEd that I have the family culture, understanding of turnings and history, life centered at home, classics on our shelves that teach us human nature, an appreciation for seasons and cycles and the confidence and ability to teach my family. While these times are uncertain, I don't feel afraid or overly anxious. I'm actually looking forward to the next few decades and what "spring" will bring. I'm excited for my children and I to be a part of it!
~ Amy Updike
---
Before any of us realized what happened, the world changed, and it is very likely that for better or worse, nothing will be the same again.
Now what?
I have learned a great deal from Oliver DeMille. The talks he has given already in this convention have really changed the way I am looking at what is happening right now, and he is just getting started.
If you want to know what to do to adapt to our new reality, I'd recommend signing up for this convention!
~ Colby Lyons
---
Oliver and Rachel, THANK YOU so much for this year's convention! We just listened to the 2nd workshop and are so excited for this time in history!
We've handled the crisis well because of our faith but this really got us pumped for our future!
My daughter, who is a senior, has struggled a little because she felt so uncertain of her immediate future.
Now, she's happy and at peace that she is already on the right path to get through this crisis well. She loved the workshops so far! Can't wait for the rest!
~ Kellee Clark
---
Watch the video trailer!
---

---

Special thanks to Lyle Mast of OR Sports for his contribution of 100 family scholarships!
And TJEd is matching that sponsorship to cover an additional 100 families!
If you need this assistance in order to participate in the convention, PLEASE don't hesitate to request it; that's exactly what it's for, and we don't want you to miss out!
Category : Aristocracy &Blog &Business &Citizenship &Constitution &Culture &Current Events &Economics &Education &Entrepreneurship &event &Family &Featured &Generations &Government &History &Independents &Information Age &Leadership &Liberty &Mini-Factories &Mission &Politics &Producers &Prosperity &Statesmanship &Tribes
April 6th, 2020 // 5:19 am @ Oliver DeMille
Lessons from Crisis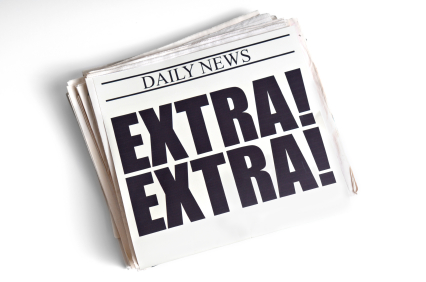 The popular saying that "we shouldn't let a good crisis go to waste" applies to the regular people and citizens, not just to politicians. In fact, politicians often use such thinking to make things worse.
But the regular people can do a lot of good during times of crises. In fact, they usually do.
Right now is no exception. There are a lot more people helping and serving others during this crisis than the media ever mentions. That's a testament to good people. In addition, many people are doing another very interesting thing during this crisis, one that may last and impact our society for good long after the crisis passes. Specifically, people are realizing that the large majority of the news media isn't handling crises very well–going as far as frequently omitting truth in reporting, and at times skewing or spinning the truth instead of just sharing the facts and trusting listeners to use their own brains.
The media has done this for a long time, but during crisis a lot more people are catching on–realizing that the media is frequently less than direct and truthful. It can be a benefit for our society, if people realize the media isn't as truthful as the majority once believed. Gallup conducted a national U.S. poll in the last week of March 2020, and they asked people around the nation the following question:
"Do you approve or disapprove of the way each of the following is handling the response to the coronavirus in the U.S.?"
Americans ranked the media dead last of all the institutions listed. The approval rating for the news media was only 44 percent, while 55 percent disapproved. Compare this to 88 percent approval for hospitals, 83 percent for schools and daycare, 82 percent for "your state" and the same for "your employer". Even political officials received higher-than-usual marks, with president Trump at 60 percent approval and Congress at 59 percent. The news media was the only institution that Americans rated underwater–with many more disapproving than approving.
Hopefully the crisis can have at least two silver linings concerning the future of media:
1) the media will get its act together and stop substituting agenda-driven spin for real journalism, and
2) the American people will remember to treat media reports with skepticism–and do their own research on the news that is important to them.
I'm not holding my breath for #1, but I think the crisis will likely convince a lot more people to wisely apply #2. Lessons learned in crisis can help us do better in the future.
Category : Blog &Business &Citizenship &Community &Culture &Current Events &Economics &Featured &Generations &Government &History &Independents &Information Age &Leadership &Politics &Service &Statesmanship &Technology
March 24th, 2020 // 4:32 pm @ Oliver DeMille

Presented by
Oliver DeMille
Leadership Education (TJEd)
&
The Center for
Social Leadership

(What to do about it, and how to do it effectively—and what's coming next)
Available for Online Access with All Content On-Demand

ENROLLMENT
Early Bird Enrollment (enrolled by March 31): $35! [Cost: $50 4/1/20 – onward]
Bonus Sessions and Workshops 1 & 2 available immediately upon enrollment.
The balance of the Convention Playlist will be released on 4/6, and is available April 6, 2020 – May 10, 2020, on-demand – so you can access it for the whole month, as many times as you choose.
Enrollment cost includes participation for all members of a single household. Non-household friends and family should purchase their own access.
Special class pricing available for schools. [contact sara@tjed.org to inquire]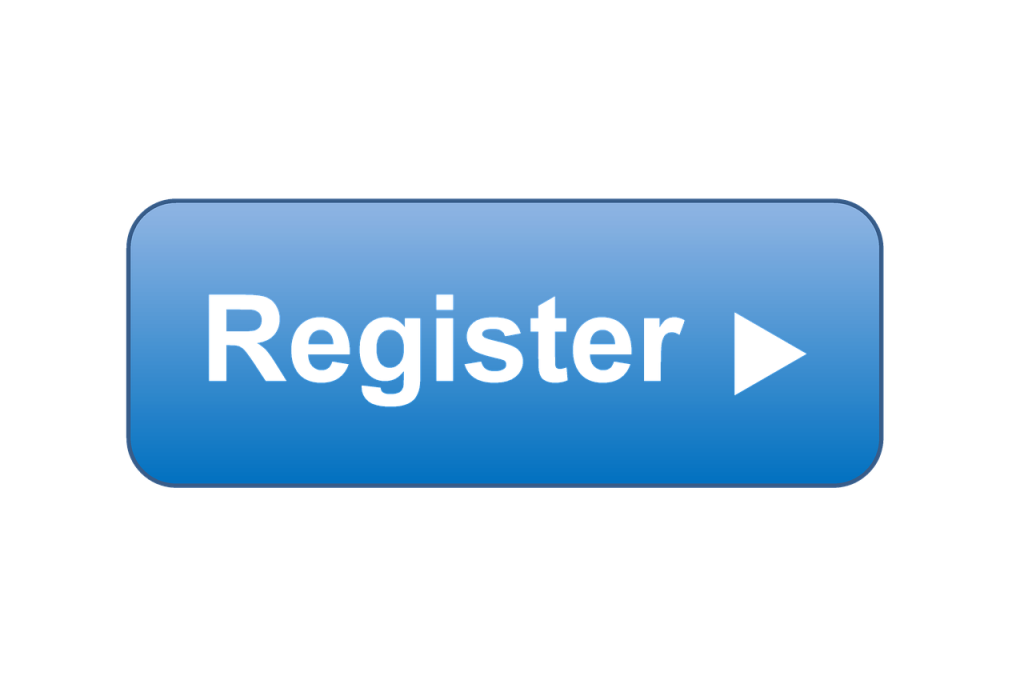 Category : Blog &Current Events &event &Featured
November 13th, 2019 // 9:57 am @ Oliver DeMille
Here's an article by one of my favorite young thinkers…
by Ian Cox
I recently made a discovery. For me, it changes everything…
Well, maybe not actually everything. Here's what happened:
I was doing some research, and I realized that there are multiple ways to study the Bible (and other great classics, for that matter). I knew this before, of course; but this time something clicked. By the time I was done, the way I read the Bible was forever changed. In particular, I now see a number of lessons that apply directly to current events and the biggest trends and problems in today's news—with solutions! Maybe you'll have a similar experience as I share a few of my discoveries.
Category : Blog &Citizenship &Culture &Generations &History &Liberty &Mission
October 29th, 2019 // 2:20 pm @ Oliver DeMille
(and How to Fix It)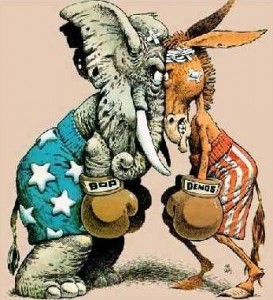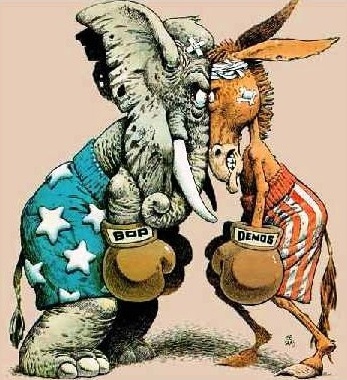 I just finished studying a fascinating book that really made me think: Passions & Politics by two European scholars, Paul Ginsborg and Sergio Labate. I found this a difficult book to read (dry and meandering), but it shares five very important ideas that deeply apply to all of us right now:
1. In modern politics, we are taught the importance of our political party winning elections, but not the duties and responsibilities we each have as citizens.
Concerning our duties, we are typically only taught the bare minimum: voting and jury duty. The rest is usually unspoken, and mostly ignored. Specifically, the great duties the American Founders gave to the citizens were twofold: (A) To keep a close eye on government, make sure it doesn't step out of line (violate the constitution in any way, or exert any power not directly given by the constitution), and (B) think about what kind of nation and society we want to be, and spread this vision to everyone else. These are the two great duties of every citizen in a free nation. Yet today they are both largely forgotten.
2. The political debate today is mostly about the choice between two candidates, or two parties. It is hardly ever about what kind of society or nation we want to have. As a result, most political discussion now is dogma, not wisdom.
We seldom even think about wisdom when politics comes up. Almost everyone is a dogmatic partisan now, not a wise citizen. Passions & Politics points out that our partisan emotions usually push us toward angry utopian daydreams or blunt, angry "isms", and both tend to be a bit shallow.
3. "…for decades the political parties were 'modern princes', today they are no longer up to the task."*
If our political parties run our nation (and they do), but they aren't "up to the task" anymore, we are in a bad situation. Something has to change. Either the parties need to come together, get their act together, and create a whole new way of working with each other, or we need a new system not mired in party hatred and party conflicts. Both of these alternatives seem unlikely, unless something drastic occurs.
4. Our politics are now stuck in, "Resentment, competition, a blind conviction that the only way to build a community is to build up some enemy to serve as the target of hate."
This is true for both sides, the left and the right. Parties now typically spend more effort and time trying to tear down the other side than working toward any great and important goals for our nation and society. Like a very bad divorce, the full focus is on bringing each other down, not helping anyone or improving the nation in any serious way. This can only lead us in one direction—down. No matter who the voters elect, this war between the parties keeps hurting our nation, distracting our leaders and officials from their real work for the people.
5. What our politics need right now is mostly calm, useful wisdom, but we seldom listen to this voice in the modern environment of fearful, angry politics.
Our politics have become almost entirely about "our side winning", in order to avoid the terrible results of losing to the despised "other side". The biggest problem is that this fear is quite real. The "other" side will do things that drastically hurt us. For example, whatever side you take, the other side wants to use power to aggressively attack your wishes concerning abortion, family values and family rights, taxes, the environment, religious beliefs, guns, what our children are taught in the schools, immigration, health care, crime, jobs, and many other divided issues. It's hard to be calm, or focus on wisdom, when the next election could mean a major loss of the freedoms you care about most. Both sides feel this way. And in the current system, both sides need to feel this way—because it's generally true.
While Passions & Politics doesn't outline any clear solutions, it does a good job of summarizing these serious problems of our time. To get real solutions, we're going to have to think outside of the partisan box.
Solution: To begin with, at least a few citizens are going to have to step beyond the partisan wars and think wisely. Yes, the dangers of "the other side" will be screaming loudly in our ears every step of the way. But we need to do this anyway. We need to push partisanship aside a bit and focus on wisdom.
Both are necessary (winning the next election, and doing some serious thinking from a place of wisdom), but right now there are plenty of people engaged in the party battles. Hardly anyone is working on truly wise solutions to the current system.
Specifically, we're never going to actually fix this overarching problem with our politics as long as we live under a system dominated by political partisanship. History is clear: party conflicts slowly get worse and worse over time, until they eventually escalate the infighting and destroy freedom. The American Founders didn't like parties for this very reason; in Federalist 10, for example, Madison called parties the major roadblock to a free society. The Framers specifically didn't write parties into the Constitution, and hoped this choice would get rid of them. It didn't quite work, as we all know. Political parties are extremely tenacious.
But there is a solution. A real one. It's not fast, but it works. The one proven way to reduce the power of parties is education—not the kind found in most schools (because political parties find too many ways to influence public education), but rather the kind of learning found in the home. Parents can drastically decrease the power of partisan influence on future voters, if they know this is needed.
Guess what?
It. Is. Needed.
Right now more than ever before in American history.
Parents have the power to solve this problem.
That's the long-term solution.
We also need some more immediate solutions, things that will at least slow down the national decline caused by party extremism until the long-term solutions can make a difference. But whatever short-term solutions we come up with, they will all fail unless parents take on this vital project.
Please take action.
And please share this message far and wide.
---
*All quotes in this review, and the 5 items listed and enumerated, are from Passions & Politics
Category : Aristocracy &Blog &Book Reviews &Citizenship &Community &Constitution &Culture &Current Events &Education &Family &Featured &Generations &Government &History &Independents &Information Age &Leadership &Liberty &Mini-Factories &Mission &Politics