April 19th, 2017 // 8:05 am @ Ian Cox
by Ian A Cox
The Biggest Question
Wow! That's deep.
The thought kept recurring as I read. The article, written by an innovator, filled me with numerous ideas—old and new—about Thoreau's Civil Disobedience. The author showed how this classic work, and others like it, are relevant to national events right now, including the famous–not to mention great–maxim: "That government is best which governs least."
The author showed how this applies to our current national challenges. The biggest question that came to me as I read  was something we all need to consider:
"How can we increase our influence in a world that seems to be heading in the wrong direction?"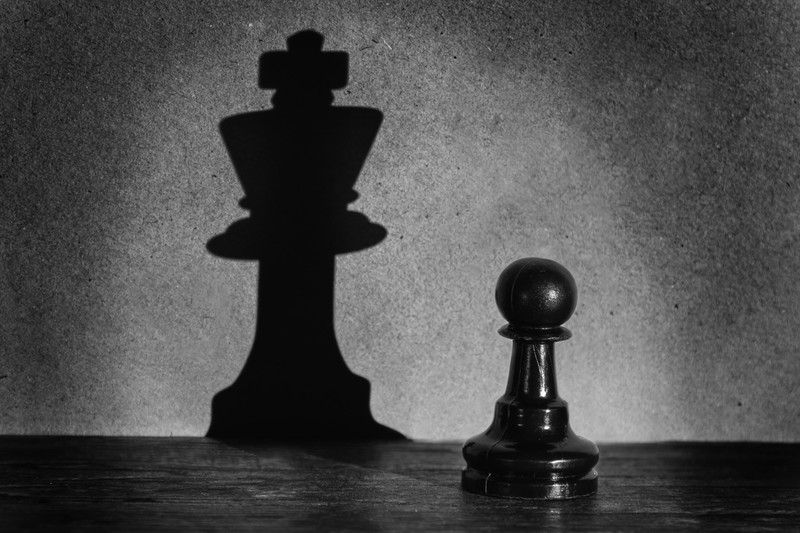 This isn't just a rhetorical question. We have more power than we might realize. The struggle for freedom resets with every new generation.[1]
We are always one generation away from potentially losing our liberty. Education is key, and understanding freedom is a must for those who hope to protect and spread freedom.
Moreover, the battle for freedom resets in certain predictable ways. In his book We Hold These Truths to Be Self-Evident, Oliver DeMille gives some perspective on this fateful struggle for freedom in the United States after we gained our independence.
Here's a summary:
The House of Representatives was the first to vie for power, as early as the 1790's. But the executive branch flexed its muscles as well and managed to stop the over-reaching House.
In the early 19th Century the Marshall Court pushed for widespread control, but the Presidents during the time were able to largely obstruct court expansion (checks and balances = obstruct).
Next, the mid-19th Century saw a resurgence of local governments as prejudices ran rampant and public servants and jurors turned a blind eye to injustice. This was eventually curbed by the exodus of many oppressed groups and minorities to the west, which created new regions and states, increasing the federalizing power (the Electoral College).
The States then pushed for dominance of power in the mid-to-late part of the 19th Century, but were beaten by the combined federal powers of the three branches of government.
An Aristocratic Senate was the leading power center of the early 20th Century, but it only gained influence where the Court allowed.
The Executive branch stole the baton from the Senate in the settling dust of the Second World War, and this continues today. In fact, its aggressive competitor for power is the Supreme Court—both take turns usurping influence.
A great strength of the United States Constitution is the multi-layered governmental system it created, including a network of intricate checks and balances, as outlined above. The price of human nature and usurping freedoms from others is that power doesn't decrease; it only transfers to other branches that tend to increase their power in order to bring back a proper balance. In each of these eras a complete takeover was thwarted, but power was centralized and freedoms gradually slipped away.
Deciding Our Fate
This power pendulum persistently swings back and forth, from one group to another, until more individuals take up their true duties as citizens (real influence).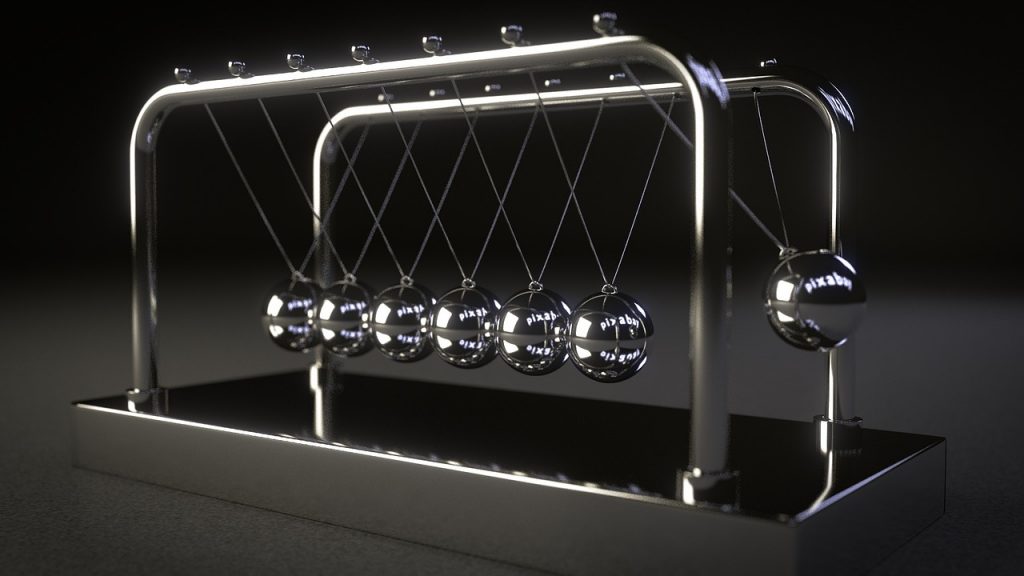 This can occur 1) peacefully, 2) when a violent reset happens (like the Civil War), or 3) when our society collapses and something new is established out of the ashes.
The peaceful option is clearly preferable.
These issues and problems are not merely something we need to think about for today and tomorrow. We must embrace these things with a generational perspective. Because they exist on a grander scale, we have to ask the important questions. Are we solving the problem, or are we stopping one problem by creating a new one?
For example, the Civil War was practically written into the original Constitution; it was a paradox in the fabric of the whole system. Either the joint founding ideals of "all men are created equal" and "life, liberty and the pursuit of happiness" had to be done away with, or slavery had to go. Both could not ultimately flourish together.
Likewise, the Mexican-American War (against Spain) was guaranteed as soon as the Monroe Doctrine was adopted. And, once we decided that extensive international relations via broad treaties were in our best interest, we accepted the wars of Europe as our own.
Phillip Bobbitt's Shield of Achilles shows how we inadvertently embed the battles that future generations must fight into the chinks and weaknesses of the systems and programs we create today. The establishment of organizations like the Federal Reserve, Internal Revenue Service, and International Monetary Fund created the inevitable outcome of hyper-inflation, boom-bust cycles, and fiat currency, to name a few.
To a great extent, we are always creating our future crises.
Is this the society and government we want to fund with our taxes? Is this the group we want to endorse with our good name? To stand with confidence, with a clean conscience, and to fulfill each of our moral obligations, we must ask ourselves the hard questions. Here I reiterate the innovator's call to action; we must not be the ostrich with our heads buried in the sand–but we also must avoid falling victim to a conquering Caesar (or a Byzantine bureaucracy[2]).
Revolutionary Options
There are a few options that have historically worked in changing a society's fate. Some of these alternatives are still very possible today, while others are becoming less and less available to most people. Here's a breakdown of the top three from history:
1) Exodus
You pack up and leave, in hopes of finding a better place to restart. This has happened successfully many times in many cultures, but it is risky. Today there are very limited options for this choice. We have different forms and styles of government to pick from, but there isn't untamed land that can be cultivated and founded from the ground up.
2) Violence
This is probably the most common form of rebellion. A group raises up arms and fights, in hope of overthrowing or removing tyrants. This method usually fails—not that it doesn't remove the tyrants from power, but it typically breeds revolution after revolution[3] and more often than not, ends with some new tyrant. In most cases, little actually gets fixed.
3) Civil Influence
In the modern world, civil influence has become the regular, expected, and non-violent form of change. This was brought about in large part by the spread of more democratic forms in societies and governments. As the people's standard of living, education, and access to information worldwide increases, so does their ability to get involved and flex their muscles as the first and foremost branch of any governmental form.[4] This is the at times slowest method of change, but often the most successful in the long-term.
Where civil influence was once answered with the death sentence (if you weren't in the ruling class), it is now a real and viable option for any member of society to initiate the spark of change. This requires us, as John Locke argued, to be tolerant. Like the original thirteen colonies, we have now reached a point where the regular people need each other in order to get the right things done. This means we need to work with people who don't always perfectly agree with us in every detail—or even in many details.
Now, this doesn't mean we don't stand for what is right or shirk our moral duties, but rather that we pick our battles. If we are constantly coming out against everything that peeves us, nobody will listen when it really matters (e.g. "The Boy Who Cried Wolf"). Some things will absolutely happen in society that we dislike. But we can't let disagreement make us disagreeable. It's actually good that there are differing views on important issues. In fact, we should have a Hamilton and a Jefferson at each other's throats in cabinet meetings, Congressional floor debates, and Supreme Court decisions–because it leads to more considered and effective solutions in the end.
More importantly, to really have influence, it is helpful not to be the guy who people hate at parties, always harping about the latest issue. Build friends, foster relationships, and focus your political influence when the time and topic are right. That said, be ready and watchful. The right time and topic will come.
Hope for a Better Future
A government by the people will largely be a reflection of the people. It could be a great government if a Moses, Marcus Aurelius, George Washington, Confucius, Muhammad, Cincinnatus, etc. is at its head; but as history has shown, it wouldn't last. Maintaining a long-lived and successfully free society demands that a lot more citizens think and understand the principles of freedom (at the same level as, or better still, higher level than, our political leaders).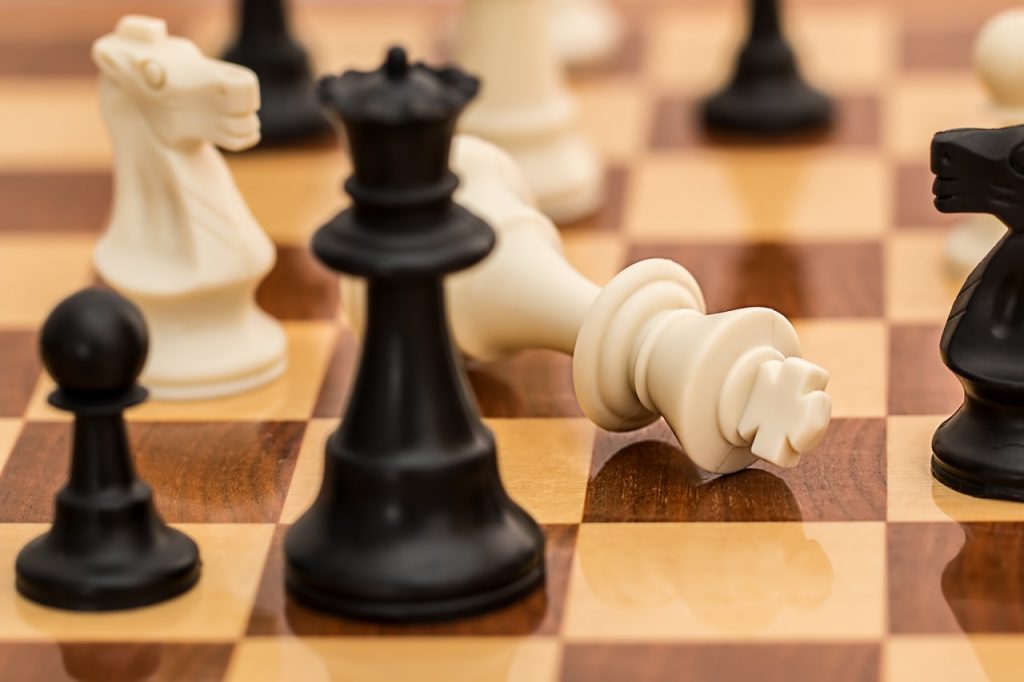 If you and I do this and we invite our communities to do the same, if "we the people" take on the responsibility to govern ourselves, we can and will have the best type of government—one that need only govern least. We must stop passing the buck on the hard things, or someone else will gladly take them up and decide for us. We the people, the first and original branch of government, have always had the most power to check and balance our government, and that hasn't changed in today's world.
An elite class can only rule when most of the citizens don't have the same level of learning.
With persistence, civil influence really can provide proper checks and balances against the potential threats to freedom that naturally exist wherever power resides. In truth, it's ultimately the only thing that does. It can be difficult. It takes patience, vigilance, study, understanding, and sacrifice.
But it does work.
Notes
[1] See, for example, the struggles of ancient Greece to unite city-states (unity vs. sovereignty), and the same issues in the nations of Europe and later the American colonies.
[2] A much more likely outcome in our situation.
[3] Consider the French Revolution, the Russian Revolution, the Chinese Revolution, etc.
[4] From the American Revolution to Brexit.
About the Author
Ian A Cox is an entrepreneur and consultant who mentors leadership and the Liberal Arts for students and business men and women of all ages and levels. Ian is a popular keynote speaker at educational and business events. He loves reading, basketball, and discussing deep ideas on history and political science. Ian and his wife Emma have two sons.
Category : Aristocracy &Blog &Citizenship &Community &Constitution &Culture &Current Events &Economics &Education &Generations &Government &History &Independents &Information Age &Leadership &Liberty &Mini-Factories &Mission &Politics &Prosperity &Statesmanship