May 19th, 2016 // 8:19 am @ Oliver DeMille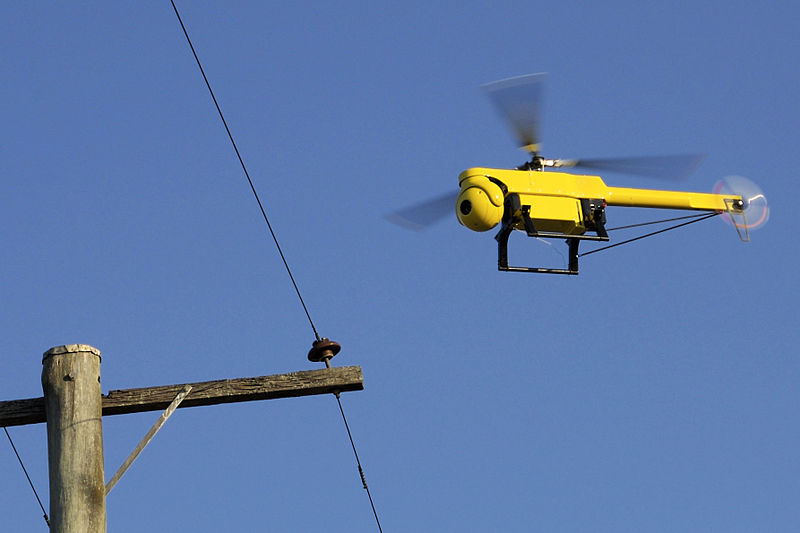 These three things are big deal. A very big deal. They're floating around there in the back of our minds, but we don't talk about them very much in our current society.
We need to start.
I
First, it is clear to almost everyone that the Drone Revolution has drastically changed the world—probably in ways that we can't really undo. Whatever other functions they'll eventually fulfill, drones are the ultimate war machine. They can be programmed to do things unimagined in earlier wars, like search out specific people from certain races, religions, viewpoints, business or educational backgrounds, etc.
They can be programmed to target a specific person. And all his/her friends. Everyone he/she loves. Those who agree with him/her on political issues. Governments can use drones on their own people, as well as in battle.
Very few people are taking this very seriously. On the one hand, it's so potentially monstrous that we don't like to think about it. Imagine drone technology in the hands of a Stalin, a Hitler, a Nero, Caligula or Mao, Saddam Hussein or an ISIS sympathizer in your neighborhood. If history has taught us anything, it's that bad guys do sometimes rise to great power.
It will happen again, and drone tech combined with computing power is a recipe for disaster.
On the other hand, if we did want to stop it, what would we do? Most people believe it's a fait accompli. No chance of turning it around. They're probably right.
II
Second, the Crowdsourcing Revolution isn't over—it's just beginning. It has largely put the newspaper industry on the ropes, and the book industry is also now under the gun as Amazon grows. In fact, many brick and mortar malls are increasingly empty as Internet sales on many types of products and services soar. Education at all levels is facing serious competition from free online learning sources, and big swaths of the health care sector are being crowdsourced as well.
The good side of crowdsourcing makes a lot of things less expensive, easier to find, and quicker to obtain (or learn). The downside is that the large companies that control the data have algorithms that can influence us in ways we never imagined. For example, a man texts his wife to find out where a certain kind of cereal is in the pantry, and within minutes his smartphone chimes and offers him a coupon for the same cereal—from the supermarket closest to his home. Or if he texted from the office, it lists the grocery store nearest to his work.
This kind of data-mine-marketing is becoming a commonplace experience for those who use certain apps, and while it might feel a bit creepy at first, over time people get used to it—and even grow to expect it. Very Minority Report. How much governments and private organizations are using this kind of tech is unclear, but it's growing. Add personal location tracking technology to the mix, and we really are living in a surveillance state.
III
Third, there's a new buzzword floating around in economic circles: "Crowd-Based Capitalism." The idea is that in the emerging 21st Century economy we're evolving a whole new economic model. Not socialism. Not capitalism. Certainly not free enterprise. A new approach. As one book from MIT put it, we're moving into a "Sharing Economy," where "the end of employment" is being replaced with "the rise of crowd-based capitalism."
The idea that employment as we've known it for the last six decades is increasingly outdated. For example, in the May 2016 issue of The Atlantic an article showed how one couple used up their entire life and retirement savings—and the entire life savings of the husband's elderly parents—to put their two daughters through college. The idea of college training being essential is now being taken to incredible levels: The savings of two couples wiped out, just so their offspring could graduate with a degree—in an economy that doesn't value degrees like it used to. (See "My Secret Shame," The Atlantic, May 2016)
A truly new economy is emerging, but most people haven't realized it yet. They're still caught in the old—and paying for it in tragic ways.
Another example: When 2016 presidential candidate Ted Cruz said the following, "The less government, the more freedom. The fewer bureaucrats, the more prosperity. And there are bureaucrats in Washington right now who are killing jobs…", the response was immediate. Two professors, one from Yale and the other from Berkeley, replied that the opposite is true: The bigger the government, the more freedom, and the bigger the bureaucracy, the more prosperity. ("Making America Great Again," Foreign Affairs, May/June 2016)
A lot of people actually believe them.
But reality is still reality. Crowd-based capitalism means more government, and this isn't the path to a great economy. The thing that is actually rising to replace the 1945-2008 era of employment it is a reboot of entrepreneurship and small business ventures.
The new economy can go in one of two directions:
Government reduces the amount of anti-business and job-stifling regulations, and spurs a major entrepreneurial boom. This will create a lot more jobs, opportunities, and incentives for increased global investment in the U.S. economy.
Government keeps increasing business-stifling regulations and takes the profits from businesses (big and small) to create a "sharing economy." This will create a much higher rate of dependency on government welfare and state programs, reduce the number of people fully employed (making enough to live in the middle or upper class), and drive investment to other nations.
How the so-called "sharing economy" differs from socialism is actually academic. Yes, on paper it has a somewhat different structure than Marxian socialism. But for the regular people it's going to feel pretty much the same. A few wealthy and powerful elites at the top, a small middle class of managers and professionals who work mostly for the elites, and a burgeoning underclass living largely off government programs.
Two books* on this topic are: (1) The Sharing Economy: The End of Employment and the Rise of Crowd-Based Capitalism by Arun Sundrarajan, and (2) Saving Capitalism: For the Many, Not the Few by Robert Reich.
For the other side of the argument—why freedom and free enterprise are the real answer—see my latest book, entitled Freedom Matters.
Middle America is still experiencing a serious economic struggle. Things are getting worse, not better. As one report on the heartland put it: "On every sign, in every window, read the vague and anxious urgings…Remember the Unborn; …Don't Text; Don't Litter; Buy My Tomatoes (Local!); Let Us Filter Your Water; We Can Help With Your Bankruptcy. Then bigger gas stations sprawled on crossroad corners, unoccupied storefronts…another consignment store." ("The Country Will Bring Us No Peace," Esquire, May 2016)
As an ad for Shinola products reminds us: "There's a funny thing that happens when you build factories in this country. It's called jobs." We haven't seen very many factories built here for a long time. Crowd-based capitalism isn't a solution.
Conclusion
Together, these three changes in our world are a very big deal:
The Drone Revolution
The Crowd-Sourcing Revolution
The Post-Employment Economy
If you have more ideas on these important developments, share them. If not, learn more about them.
The future can be determined by a few elites who think about such things, or by all of us. The more regular people engage such important topics, the more influence we're likely to have.
The truth is, we've forgotten Watergate and Kent State. (See "The Cold Open," Esquire, May 2016) We've forgotten Nixon and that the 2000 presidential election was decided by the intervention of the Supreme Court. (Ibid.) We've forgotten a lot of things.
As one report put it: "We've forgotten how easily we can be lied to." (Ibid.) If we let them, Washington and the media will just tell us what the elites want us to know—and think.
*affiliate links
Category : Aristocracy &Blog &Business &Culture &Current Events &Economics &Entrepreneurship &Generations &Government &Independents &Information Age &Liberty &Mini-Factories &Politics &Postmodernism &Prosperity &Technology
April 25th, 2016 // 5:40 am @ Oliver DeMille
Then and Now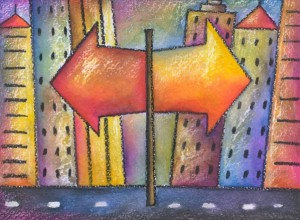 Over a century ago the British historian James Bryce travelled the United States to discover what had changed since Alexis de Tocqueville wrote Democracy in America. One of the most interesting topics he wrote about was, "Why Great Men Aren't Elected President in the United States." (James Bryce, The American Commonwealth.)
Bryce noted that during the founding era, the greatest men in the nation rose to the presidency—Washington, Adams, Jefferson, Madison, etc. But as time passed, this tradition changed. (see ibid.)
"Why?" Bryce wondered. His answer is instructive today: the greatest leaders in the nation don't even try to become president. (Ibid.) They don't want the job. It is true that Washington didn't seek the position, but after John Quincy Adams—with the exception of Lincoln—the greatest leaders actively shied away.
At the time Bryce described this phenomenon, it could be explained by showing that the presidency wasn't the real seat of power. (Ibid.) This reality dominated for a long time after Bryce, in fact. Congress wielded great influence during the long progressive era (from 1890 to 1970), and the Court increased its power as well—a major frustration for Wilson and FDR. William Howard Taft, for example, who served in Congress, as president, and on the Court, had less influence in the White House than the other positions.
Tragedies
In the post World War II era, however, the executive branch greatly increased its power—both literally (with huge additional powers in foreign relations and budgetary influence) and relatively (largely because Congress stopped effectively or frequently using the purse strings as a serious check or balance). If lack of power is the reason the greatest leaders didn't aim for the Oval Office a century ago, what is the reason now? The power of the presidency is immense. It is often referred to—and seen by the populace—as the most powerful job in the world.
Why don't the very best leaders want it? Is it because the party system has become so strident that anyone elected will spend as much or more time fighting partisan battles and attacks as governing? Is it because the perks of the office are so much less than the soaring benefits of corporate or business leadership? Is it because the headaches and problems are worse than other fields of leadership? Is it because the election process itself has become such a torturous ordeal? Or is there some other reason?
At this point I intended to list the names of a number of excellent leaders—from different walks of life and from both sides of the political aisle—who might put the current crop of candidates to shame in terms of leadership. But as I made the list it became clear that in the current political climate all of these men and women would quickly be turned into caricatures by the party system and the media. Just picturing them in politics somehow changes how we see them.
This is a central part of the problem. Here's what I think it means: The system has become bigger than a candidate can ever hope to be. The job is simply so big (because the federal government is doing so many things never intended by the Constitution) that it has become…too big. It is too much for any one man or woman. The leaders with the most acumen and wisdom know this.
Those who don't realize that this is the situation aren't the best leaders because they don't even understand the reality, and those who realize it but–want the job anyway–may not have the purest of intentions, in some cases. If Washington were pruned back to its literal Constitutional authority, the job would once again become manageable. But just like Washington is out of control, the position of president isn't structurally up to the task.
The media has attempted to cope with this reality in two major ways: with humor or tragedy. Shakespeare took the same approach in dealing with European monarchies that had also become too big for one person—trying to run the executive, legislative, judicial, national and local all at once. His plots pit the character—man or woman—against the impossibility of the role. The result is either comedy or tragedy.
Icons and Candidates
In America, we tend toward tragedy. As Christopher Orr has pointed out (The Atlantic, March 2015, 56-59), America's modern image of what our president should be was largely created by Jimmy Stewart in Mr. Smith Goes to Washington: A noble hero taking on a corrupt system. Though Stewart's character was a Senator, the icon has been repeated in many popular American movies, television dramas, and books about the executive branch (e.g. Dave, The American President, West Wing, Air Force One, The Candidate, The Hunt for Red October, Patriot Games, Madam Secretary, etc.).
These "tragedies" are more hopeful than their British counterparts, but the noble heroes never do truly change the system. They fight a noble fight, but the system ultimately prevails. Other recent American comedies or dramas about Washington (e.g. Veep, Scandal, House of Cards, State of Affairs, The Bourne Ultimatum, Political Animals, etc.) portray less-than-noble leaders who are simply part of the broken system. (see ibid.)
In contrast, Orr notes that many British portrayals of their prime minister emphasize humor or, in the case of the British version of House of Cards, the opposite of the American model: a prime minister who is truly conniving and dishonest working his schemes and plots in a government made up of basically well-meaning people (ibid., 57). But in America, "the one honest man" motif still dominates (ibid., 58).
In the real world, this icon has become part of the 2016 election in both major parties. Ted Cruz frequently invokes "the Washington Cartel" as the corrupt system and pits himself as the lone voice fighting its many nefarious agendas, while Bernie Sanders attacks the establishment as the great roadblock to American progress and happiness. Both promise to change Washington in drastic ways.
Donald Trump makes the same case, albeit in very different words: to make America great again, a true outsider with proven big business leadership is needed (because only such a background prepares one to manage the behemoth of a job, to fully understand the global economy and to lead the kind of "non-politician" projects and negotiations that will reboot our economy for real). A number of candidates have made similar outsider arguments (the noble hero rides Quixote-like to reform Washington), from Ben Carson and Rand Paul to Carly Fiorina and John Kasich.
Only Hillary Clinton isn't closely aligned with this theme. Her message (which seems to vacillate between "it's my turn" and "vote for experience") is the opposite of "the one honest woman" icon. As a number of political experts have pointed out, Americans don't tend to elect two consecutive presidents from the same party. When they do (i.e. Bush I, Johnson, Truman) it typically occurs after an exceptionally popular president (Reagan, Kennedy, FDR).
The New World?
Is Obama such a president? And can Secretary Clinton capture the nation's attention and support? Such questions remain to be answered. But the biggest question of all—for America and the world—also remains to be seen. Will the next president turn out to be a great leader?
In a world with incredibly high-stakes challenges (including big power conflict between the U.S., China, Russia, Europe, etc.; the chaotic rise of new powers in the world including Saudi Arabia, India, Brazil, North Korea, Iran, and a half dozen others; getting a real solution for terrorism—just to name three), this is a serious issue indeed. And effectively rebooting our flagging economy is enough of a challenge for any leader ahead, and drastically needed.
But what if James Bryce is still right and in 2016, despite the serious need for real change, we don't elect a great leader…?
Not a happy thought. As the primary season continues, the election itself is becoming an increasing anxiety for many Americans. A hard truth is presenting itself: It may just be that Washington isn't going to have the answers after the next election, and that its dysfunction will actually increase. If that happens, the people of United States are going to need to find another way to fix things.
Category : Citizenship &Community &Constitution &Culture &Current Events &Featured &Foreign Affairs &Generations &Government &History &Independents &Information Age &Leadership &Liberty &Politics
February 27th, 2016 // 7:14 am @ Oliver DeMille
 The Real Outsider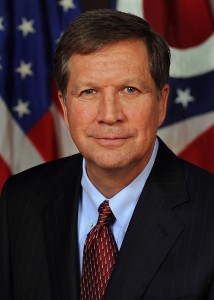 The men were talking a bit loudly, and I don't think they even realized it. Almost everyone in the restaurant could hear them. In fact, a lot of people were obviously listening.
"I know what you mean," the man with the deep voice said. "But I'm seeing something totally different in this election. You're right that the outsiders like Trump and Cruz are really getting a lot of support. I just don't think they're the true outsiders."
"What do you mean?" the man with the higher voice asked. "Who else is an outsider? Do you mean Bernie Sanders, because he's a socialist?"
"No, I wasn't thinking of Sanders," Deep Voice replied. "But let's just look at this whole election from a different angle. We're calling Trump and Cruz outsiders because Trump has never held political office and Cruz is a Tea Party guy who constantly attacks what he calls 'the Washington Cartel,' meaning the establishment from both parties. Right?"
"Right."
"Well, I'm not sure that's a very good criteria for being an outsider. I think the reason a lot of voters want an outsider this year is because they're tired of the political establishment, of both parties, and of politicians who get into office and just do more of the same—like the people they replaced. They promise real change, but it doesn't happen. In fact, a lot of the bad things just keep getting worse, election after election.
"What we need is a real outsider. Not just someone who hasn't been in office or always attacks other politicians, but someone who is the kind of leader we really want…"
He paused, and Higher Voice asked, "But what do you mean? I'm not sure what your point is."
Class and Leadership
"Okay," Deep Voice responded. "I'll get right to the point. Our politics has become a disaster. The politicians fight all the time. They are constantly attacking each other. Attack. Attack. Attack. And we're supposed to believe that this is just the way things are.
"But they shouldn't be this way. We shouldn't want leaders who are all about attacking people all the time. We vote them into office, and they just keep attacking each other in Washington. That's not leadership. Not really. If they attacked a lot and then got really important things done, and made a lot of things better, that would be one thing. But that's not what happens. They attack, and attack, and attack—and that's pretty much all they get done.
"We need a president who gets the right things done, and who also doesn't go around attacking people. We need the kind of leader we can look up to, someone who can bring people together in this nation. We're so divided. So angrily divided. We need a real leader to get the nation back on track."
Higher Voice replied: "That's too idealistic…"
"Reagan did it," Deep Voice interrupted. "He wasn't the Attacker in Chief. He fought for what he wanted, but he did it with class. Not with name calling. Not with personal attacks. He stayed above that kind of junk. He was too good for it. He fought back, yes. But never by stooping to name-calling and personal vendettas. And that allowed him to lead the nation in big ways, and do big things like bring an end to the Cold War. We need a classy president who is also tough and confident.
"And a truly classy president would be a true outsider, very different from the attacking years of Bush, Clinton, Bush, and Obama. Just look at the 2008 election. We watched Obama and Hillary attack each other mercilessly in the campaign and debates, and we should have realized right then what kind of president Obama would be.
"We need a real change. And I don't think that means making our politics even more focused on attacks. It means electing someone who isn't an attacker. A fighter, yes. But classy, like a true leader."
Higher Voice sighed loudly. "That's so far from the current election that I don't know what you're proposing. What do you want to happen?"
To Act or To Attack
"First," Deep Voice said, "let's divide the candidates into those who attack and those who refuse to get down in the muck and act like jerks. Hillary, Trump, Cruz and Rubio are often on the attack—in the debates, in interviews, in their campaign rallies and speeches. They attack a lot. Regardless of how you feel about their politics, or their reasons for such attacks, they are consistently attacking, attacking, attacking. So put them in the jerk category, at least for this discussion.
"Second, the three candidates who usually aren't on the attack are Bernie Sanders, John Kasich, and Ben Carson. So if we want a classy president, one whose focus is always on building people instead of tearing them down, it has to be one of them. I really dislike Sanders' politics, so throw him out of the mix. He's a socialist, and proud of it, and his proposals would drastically hurt the nation.
"So, third, we're left with Kasich and Carson. Both are classy. And both go out of their way not to attack other people. They focus on building people up. They really do.
"And before you roll your eyes, really think about what I'm saying. If we want our politics to be built on people acting like jerks and fighting each other—and not really improving our nation—we should keep electing people who attack, attack, attack.
"But if we want real change, the kind that we can truly be proud of, we need to change the way our top leader acts. We need class. Depth. Virtue. We need a Washington, a Lincoln, a real leader. Tough, yes. But focused on building others, not attacking them.
"You can call this idealistic if you want, but what I'm saying is true! If we don't have a true leader, a classy, uplifting Reaganesque example that we can tell our kids to emulate, we haven't put our best leader in the Oval Office. Imagine telling your 12 year old son: 'Be like Donald Trump' or 'attack people like Ted Cruz—as long as you win, it's okay.' Or even: 'If you get behind, like Marco Rubio, find out everything bad you can about the other person and loudly tell everyone.'
"Ridiculous. We need a real president. And both Carson and Kasich are the kind of men you can tell your children to emulate. To be proud of. To follow—even into battle and death if necessary to defend our nation. To admire.
"We've become so used to something less that the highest character in our leaders that we seem ready to accept mediocrity in character and behavior and simply shrug it off. We need to do better than that!"
The Question of Class
Higher Voice interrupted: "I just don't think Carson has enough experience in doing the kinds of things a president has to do."
"Maybe he doesn't. Or maybe he does. His understanding of freedom principles is deep, like Cruz or Rand Paul, and he might surprise you. But let's say you're right, just for the sake of argument. That still leaves Kasich…
He paused. Then he spoke a bit more quietly, and I noticed people leaning forward to hear. "John Kasich is everything you would want a president to be in terms of character. He's classy to the core. He's a man of principle and morals. And he never attacks others to tear them down or try to get himself ahead. Not ever. When others attack him, he answers their charges, clarifies the truth, and then turns to the policies our nation needs. Like Carson.
"Kasich doesn't do what Trump, Hillary, Cruz and Rubio frequently do in the same situations—start counter-attacking whoever attacked them. When the media tries to get him to attack, he refuses. He consistently calls us to our better angels, as Madison put it.
"Kasich is classy like Reagan. He's above petty name-calling and attacks like Reagan. He focuses on building people. Pretty much always. Yet his history proves that when it's time to fight—against real enemies, like terrorists—he doesn't shrink or back down. He is deeply principled. Again, like Reagan.
"But here's the real kicker. Kasich is actually the most experienced leader out of everyone running for president. He was the architect of balancing the U.S. budget in the 1990s. He led it, and he planned out the details. He knows how to balance our national budget! He's already done it once. Nobody else can say that. Bill Clinton and Newt Gingrich took credit for negotiating it, but John Kasich ran the numbers and developed the plan.
"He also balanced the budget of Ohio as governor. He started out with a major deficit, and turned it around very quickly. And made it last. Nobody else in the race has ever done that—with a state, or with the United States. Only Kasich has done it. Twice!
"He also served on committees that oversaw military and international affairs, and has more national defense experience than anyone else running for president, including Hillary Clinton. And beyond all this, he's a true conservative, and has been for decades. He also worked many years in private business as a leader—he's not just some lifetime politician."
America The Great, Again
Higher Voice asked: "Why hasn't he caught on with the voters?"
"I'm not sure," Deep Voice replied. "Part of it is probably that he's not loud and constantly attacking people. Part of it is probably that a lot of voters don't really know much about him. I'm not sure. He did do well in New Hampshire, and the race is far from over."
He paused. Then kept talking: "Kasich has class. He has dignity. He is the kind of person we can look up to and tell our kids to look up to—and mean it. He's tough. He's a proven leader. But he's really, really nice. And, again, he's the only person in the race who has ever balanced a major government budget, and he's done it at both the state and the national levels. That's huge!
"I've really given this a lot of thought and research. Go back and read Kasich's speeches. He's the kind of man who would tell Mr. Gorbachev (or Putin) to 'Tear down this wall!' He's the real deal.
"Conservatives need to step back, take a deep breath, and give Kasich another look. If we want the kind of America that truly is great again, we need the right kind of leadership. And that means the right kind of leader! A true leader, one who isn't just going to get the job done but who'll get it done with class, dignity, and an infectious smile."
I left the restaurant mentally kicking myself. In all my reading and watching of the election, over many months, I hadn't done what I always tell others to do—really go study the records, writings, and speeches of all the candidates. Really get to know them. At least, I hadn't done this with Kasich. I'm remedying that.
Category : Aristocracy &Blog &Community &Constitution &Culture &Current Events &Economics &Featured &Foreign Affairs &Generations &Government &History &Independents &Leadership &Liberty &Politics &Statesmanship
February 19th, 2016 // 4:30 pm @ Oliver DeMille
A Big Picture Look at the World in Twenty Years
The Shift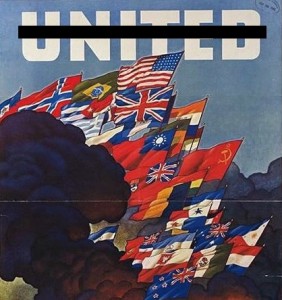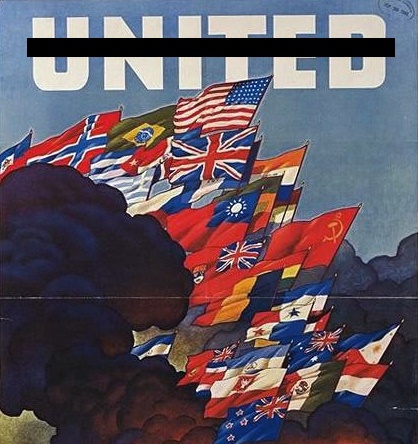 For more than a century America has enjoyed the luxury of strong allies in Europe. When problems came, as they always do, many European and North American nations relied on each other for strength, leadership, even rescue.
This was certainly the case in World Wars I and II and the Cold War from the 1960s thru the 1990s. Nobody alive today remembers a time when America was alone in the world.
Yet such a world is rapidly emerging. The main reason for this dangerous development is the massive and truly tragic decline of Europe. Most people don't realize this is occurring, or just how significant it is.
A few pundits warn that this may be Europe's last century as a great power—as leadership shifts from the Atlantic powers (Britain, France, Germany, Italy, the United States, Canada, etc.) to the Pacific Rim nations (China, Russia, India, North America). This shift is inherently problematic—the U.S. and Canada are trading European allies (nearly always friendly) for more belligerent and totalitarian foes in Moscow and Beijing.
Huge difference. And this will undoubtedly bring even greater difficulties whenever problems arise and help is needed. Russia and China each see themself as the top emerging superpower. India is a close third.
In times of trouble, where will America turn for support?
The truth is even worse than the pundits let on, however. The idea that this is Europe's last great power century is overly optimistic. If current trends continue, no nation in Western Europe is likely to act as a major power after 2030. Certainly not beyond 2050, and possibly not even after 2020.
Downward Spiral
This will catalyze a tectonic shift in global affairs, and the ramifications of the change are already beginning.
But what exactly is happening in Europe to bring about such rapid decline? The answer is a warning to Americans, if we will heed it.
1) Terrorism
Terrorism has taken root in Europe. European nations are quickly becoming like Israel, Saudi Arabia, Yemen or other Near Eastern and North African states in terms of an underground but steady terrorist presence. This will only deepen and grow, unless something drastic occurs.
2) Refugees
The influx of refugees last year, this year, and likely for the next few years ahead will only exacerbate the incidence and proximity of terrorism. Certainly not all, or even most, of the refugees are terrorists. But a few are. That's a major problem. The whole point of terrorism is that a very few can drastically impact the many.
3) Population Decline
Birthrates are rapidly changing the European electorate. Birthrates for traditional Europeans are down—in some cases negative—while birthrates for immigrants living in Europe are high. Democratic institutions are quickly changing as a result.
4) Debt
Debt is skyrocketing in the poor European nations, roughly two-thirds of the continent. The pattern of Greece is spreading.
5) Societal Decline
A general lack of innovation has settled over the continent. This is reinforced by a widespread and growing belief in high levels of government regulation in nearly every sector of society. Financial capital is moving elsewhere, increasing unemployment and further convincing voters to elect big-regulation candidates.
6) Leadership Gap
As a result of the fifth problem above, Europe is experiencing an era of lackluster leadership. Private sector leaders of all types are increasingly powerless in a big-government environment, and those in government were elected to regulate rather than lead. The bureaucracies are swelling (along with the costs), but strategic national thinking has become rare. This further fuels debt problems.
All of this was avoidable at one point, but we have long since passed the likelihood of any kind of serious turnaround. It now appears to be a downward spiral.
A New Path
Again, the United States and Canada aren't far behind Europe in this pattern. Perhaps a decade, if the U.S. stays on its current path. Two decades at the most. But we still have time to reverse course.
Will we? The answer is very much in doubt.
In any case, Russia and China are attempting a major rise just as Europe is losing much of its vitality and strength. This puts North America in a tight spot.
If the U.S. needs strong, committed allies ten or twenty years from now, we may be out of luck.
Perhaps it is time for an entirely new strategic approach toward Mexico, Brazil, Argentina and the rest of Latin America. This may be source of future allies. It is certainly time—past time—for a serious return to the principles of freedom and free enterprise, along with a renewed adherence to the U.S. Constitution, in the United States.
At this point, the U.S. is charting a European-style course to join Britain, France, Germany, and Italy in their decline. President Obama has been an open proponent of a more Europeanized governance.
It goes without saying that this is a bad choice. Likewise, following the Chinese or Russian strategy is also the wrong approach.
It is time for America to chart its own direction, one based on a major refocus on freedom, free enterprise, and Constitutional values, as mentioned. Any other direction—any other direction —is a sure path to our decline.
Interested in Oliver's works on freedom, forms and how to mend society?
Check these out:
Category : Aristocracy &Blog &Citizenship &Community &Constitution &Culture &Current Events &Economics &Featured &Foreign Affairs &Generations &Government &History &Leadership &Liberty &Politics
February 19th, 2016 // 4:02 pm @ Oliver DeMille
The Job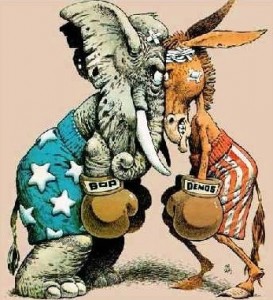 When Republicans are thinking about who to elect as president, the majority of them are looking for the best commander in chief. In contrast, Democrats are seeking the best Chief Executive. Not every rank and file party members realizes this difference, of course, but it is very much part of our culture.
Make no mistake: These are very different jobs. The commander in chief has the fundamental purpose of keeping America and Americans safe. The Chief Executive analyzes, oversees, and improves the nation in many ways, trying to make things as good as possible for everyone.
In fact, these divergent views clarify the biggest differences between the two parties:
Republicans typically want a "president" who keeps the nation strong militarily and economically.
Democrats generally seek a "President" who looks around the nation and its many states and communities, assesses potential needs in a number of areas, and sets out to deliver an ongoing list of improvements.
The Powers
It is interesting just how the Constitution describes the role of president. Article II, dedicated to the presidency, contains four sections. Section 1 deals with elections, who is eligible to be president, the president's salary, and the oath of office. Section 4 addresses impeachment.
The real meat of the presidency, including executive powers, are found solely in Sections 2 and 3, and take up only four paragraphs. The Constitution gives the president only 12 powers, each clearly spelled out:
He is the commander in chief of the military.
He may require written opinions from anyone serving as head of a department in the executive branch.
He can grant reprieves and pardons.
He can make treaties, as long as two-thirds of the Senate agrees.
He can appoint ambassadors, justices of the Supreme Court, and other federal officials, as long as two-thirds of the Senate agrees.
He can fill vacancies in federal offices during recesses of the Senate.
He shall from time to time give a report and recommendations to the Congress.
He may, in a time of extraordinary circumstances, convene Congress and/or adjourn it (this was defined by the framers mainly as a time when a declaration of war was needed).
He can meet with foreign diplomats.
He shall take care that all the laws are faithfully executed.
He shall commission all the officers of the United States.
One more power, a check on the legislative branch, is given to the president in Article I, Section 7:
He can veto a proposed law.
All of these except number 12 are roles of commander in chief. That's why 12 appears in Article I, because it is the only legislative power the president has: a veto. That's it.
The Final Say
None of the other 11 powers are that of a chief executive, much less a "Chief Executive." Literally—none. Only power 7 could even be construed as a chief executive power, and it is very weak: it only consists of reporting to Congress and recommending ideas. Nothing else. Note that both reporting and recommending ideas are what inferiors do to superiors, not what a Chief Executive does.
The Constitution gives the president no power to look around the nation, see what is needed, and seek to implement it—except, again, power 7, in which he can use his State of the Union address to recommend his ideas to Congress. Still, this is the power to recommend. Period. Nothing more. Congress then gets to decide whether to apply or ignore his recommendations.
Otherwise, the president isn't given any Constitutional power to act in a chief executive role. The closest the Constitution comes to this is power 10, which is to take care that the laws of the nation are faithfully executed. But even in this, the president is simply carrying out the law—he doesn't get to determine what it should be.
Yes, as mentioned, he can veto a proposed law that he doesn't like. But Congress has the final say: If Congress overrides the veto, according to the Constitution, the president must implement the law—along with all the ones he does like. This is the clear the meaning of power 10.
Again, the idea of the U.S. President as the "chief executive," or the "CEO of the nation," as some recent presidents have suggested, is simply not part of the Constitution. The phrase used in the Constitution itself is "commander in chief," and his job is to keep America safe, not to go around finding things that need improving and try to make them happen.
The Problem
This is a major divide between the two dominant American political parties. Most Republicans aren't about to agree that the president has any right, power, or authority to act as a Chief Executive or National CEO, overseeing the Congress, the Courts, or private citizens. They simply do not believe the Constitution allows it. And, in this, they are absolutely correct.
Republicans are at times divided about the role of the president, some wanting to give the Oval Office more power and others wanting to keep such powers strictly limited to the Constitution. But this debate nearly always centers around national security, or in a few cases, the economy and the way major economic policies impact national security.
The Democratic Party, in contrast, generally insists that the evolution of American government has moved the nation beyond such Constitutional considerations—that the American people now want a President who acts as both Commander in Chief and also Chief Executive. Note that such a role would allow the President to issue Executive Orders at will—not just to those who work for him in the executive branch of the federal government, but to anyone. Or everyone. This includes Judges, Justices, Governors, Senators, private citizens—or anyone else.
This is entirely unconstitutional. In fact, it's not even close to the Constitution.
In all this, the two parties are at an impasse. And most of the regular people—who seldom focus on the specifics of the Constitution outlined here—tend to lean toward one camp or the other. Some think the presidency should be limited, checked and balanced by Congress, the courts, and especially the words of the Constitution; and others feel that if we're going to have a president, he should have the power to see what the nation needs and just issue commands and policies to make it happen.
These two views are entirely incompatible with each other. They can't cooperate. They can't intertwine. They are opposites. Either we elect a president to be the commander in chief, limited to the 12 powers outlined by the Constitution, or we elect a Chief Executive Officer who we allow to use powers beyond the Constitution.
The Promises
Many Americans see the failure of parties to cooperate as a problem, a weakness in Washington and its politicians. But the challenge goes much deeper than this. It is structural. To repeat: The framers gave us a Constitution with a president who is commander in chief, has only 12 specific powers, and is limited by law from doing anything else. They did this on purpose—because after living under a King, they didn't want an executive with a lot of power.
In fact, they didn't want an executive with anything except the bare minimum of power needed to keep the nation safe. They wrote about this extensively in the Federalist Papers, and they meant it. (Specifically, see Federalist Papers 23, 24, 25, 26, 34, 38, 40, 45, 46, 47, 48, 49, 58, 67, 69).
The Anti-Federalists almost blocked the ratification of the Constitution on this one issue: they were afraid the president would eventually gain too much power. They defined "too much power" as having any power beyond the 12 presidential powers written in Article II, Sections 2-3 and Article I, Section 7 of the Constitution.
The Federalists promised that this would never happen. In fact, in Federalist Paper 69 the founders argued that the president would have less power over the nation than a governor would have over a state like New York, except in a time of war, and only if a war was officially declared by Congress. At the end of such a war, the president's power would once again be less than a state governor in his state.
This is what the founders promised, and without this promise the Constitution would not have been ratified. But why did they promise this? Because it is precisely what the Constitution itself says. We just need to follow it.
The Parties Within The Parties
So, yes, the parties have a fundamental disagreement. And there's really no getting past it. Because of this underlying reality—even when it isn't brought up—the parties will always be strongly opposed. They will always be passionately, even angrily, against each other. They will always hotly contest the other, and do so at times in uncivil and extreme language and tones.
This escalates even more when anyone on the Republican side of the aisle agrees with the view that the president should have broader, more extensive powers than the 12 specifically outlined the Constitution. When this happens—and it happens frequently nowadays—the anger, frustration, division and arguments only intensify.
Indeed, these two factions of the Republican camp are often nastier toward each other than the two major parties. Yet this is the crux of our democratic republic: To follow the Constitution, as it is written (including amendments), or to let presidents, judges, and political parties redefine and ignore it as they see fit.
The reality is that the president only has 12 constitutional powers as listed in the Constitution, and our nation will only thrive when the Oval Office has no additional powers beyond these 12.
As for politics, most Americans want Republicans and Democrats to cooperate. If this means working together to make sure all government officials and entities follow the Constitution, as it is written, it's a wonderful idea.
But if cooperation between the two parties means what it usually does in today's media—giving in to the side that seeks to ignore the Constitution and expand government even further beyond its constitutional limits, such cooperation is one of the worst political ideas imaginable.
"Cooperation" is too often simply a mainstream media buzzword for letting the political professionals and bureaucrats run things (all the while expanding the size and scope of government), while the regular people quietly submit to the rule of their "superiors." This is not what we want, regardless of political party.
Interested in Oliver's works on freedom, forms and how to mend society? Check these out:
Category : Blog &Citizenship &Constitution &Culture &Current Events &Economics &Generations &Government &History &Leadership &Liberty &Politics