April 25th, 2014 // 10:41 am @ Oliver DeMille
Another Domino Falling
JP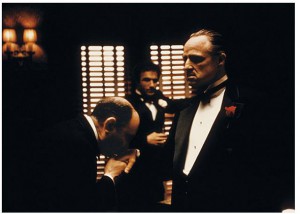 Morgan recently settled a case brought by the government, agreeing to pay Washington $13 billion for its role in the mortgage bubble meltdown.
This creates a very dangerous standard. When something bad happens, Washington will naturally seek to find fault in a place that brings it a lot of extra cash—the most profitable businesses.
As Ken Kurson put it:
"This settlement sets a terrible precedent. Companies with strong balance sheets can expect to become targets of the government…"[i]
This is another domino in the decline of our freedoms, and it's a big one. This new approach allows, even incentivizes, government corruption. Let's review how this process works:
The federal government passes laws that require or incentivize businesses to give loans or offer services/products to people who can't actually afford them. Businesses that refuse are penalized.
As a result of this kind of bad policy, many businesses fail. Businesses that comply, but only make middling profits, are left alone.
Businesses that comply, and make big profits, are targeted by the federal government and end up paying huge sums of money to the government.
Godfather Over Again
This is a great racket. It's akin to a mafia protection scheme: "You need protection from us. We'll provide it, for a fee. The fee will be set by us, without appeal or negotiation. If you don't pay it, we'll hurt you and/or your business—thus proving that you really did need protection."
An official term for this new precedent is "corruption." Except that the Supreme Court gets to determine the actual definition of the word. And who gave the Court the power to do this?
The Supreme Court did, in a string of cases starting in 1803 through 1936.
Is this recurring pattern starting to make sense?
"Wait," the critics say. "The crash was real! And JP Morgan and other companies that participated need to pay! Right?"
As Kurson wrote:
"Of course, most of JP Morgan's wrongdoing—70 to 80 percent of the exposure—was committed by two companies, Bear Stearns and Washington Mutual, it acquired in 2008 at the request, to the point of command, of then-Treasury Secretary Henry Paulson. JPM acquired those companies as acts of mercy during a crisis."[ii]
Let's get this straight. The economy was tanking, so the government demanded that JP Morgan buy two flailing firms—to help save the economy. Then, when the fall came, the government targeted JP Morgan for the mistakes of these two firms and made it pay for them.
Godfather corruption indeed.
Who It Hurts
How are businesses responding to this emerging new economy? Many are closing. Others are going abroad, to China, India, Brazil, etc.  Those that make enough from the U.S. economy simply pay the fines, settlements, and fees—it's the cost of doing business.
The real problem is for American workers and families. JP Morgan has increased its litigation reserve up to $23 billion (from $3 billion in 2010).[iii] Other companies are learning to do the same.
What happens when the extra billions are refocused this way? Money moves away from salaries and purchases, the economy is hurt, private sector jobs are cut or curtailed.
The government is currently seeking similar payoffs from a number of other big companies. As this precedent sends its ripples through the economy, it will harm a lot of families.
More firms will move operations and jobs abroad, and others will shift more money from jobs and put it to litigation and fees.
Old Pattern, New Cloth
Oh, and just re-read the government's pattern outlined above for the mortgage bubble, but this time read it with Obamacare in mind:
The federal government passes laws that require or incentivize businesses to offer services/products to people who can't actually afford them. Businesses that refuse are penalized.
As a result of these bad policies, many businesses fail. Businesses that comply, but only make middling profits, are left alone.
Businesses that comply, but make big profits, are targeted by the federal government and end up paying huge sums of money to the government.
This really is as shocking as it sounds. Yes, this really is happening in the United States.
The worst news in all this is that most people will do nothing about it, because this kind of financial news is considered technical mumbo jumbo.
Citizens usually just ignore it. "What can I do, after all?" is the typical response.
This is how freedoms decline: slowly for a while–then all at once. The amazing part is that when the "all at once" crash comes, almost everyone acts surprised.
But what can a regular person do? Really? It's not like you can stop government overspending, party bickering, or a growing culture of corruption with a call to your Congressman or a letter to the editor.
The answer to this major post-modern question (What can a regular person do?) is interesting: We can start with not being surprised.
Problems and Solutions
We can know what is coming. A government addicted to spending and borrowing, and constantly increasing its spending and borrowing, is going to cause problems for the economy and for its citizens.[iv]
A government addicted to increased regulations is going to cause problems.[v]
A government that demands official secrecy from its own people while increasing how it spies on its own citizens is going to cause problems.[vi]
A government that inflates its currency and borrows from its biggest enemies and competitors is going to cause problems.[vii]
A government whose top officials routinely make promises during elections or to pass big agendas and then break them once they win is going to cause problems.[viii]
A government that uses statistics it knows distort reality (just revising them a few months later once decisions have been made), in order to support its continued ideological course, is going to cause problems.[ix]
A citizenry that turns a collective blind eye to these realities is enabling the very problems it fears. Then the people claims surprise when the crash comes.
Anyone who is surprised by the next crash has been lying to themselves for a long time.
False Recovery
As Allan Greenspan wrote in November 2013:
"One can hope that in a future financial crisis—and there will surely be one…"[x]
Calomiris and Haber noted that banking crises should be expected:
"The banking system in the United States has been highly crisis-prone, suffering no fewer than 14 major crisis in the past 180 years."[xi]
The question isn't if, but when, the next one will come.
Or consider what J. Bradford DeLong wrote in a piece in Foreign Affairs titled "The Second Great Depression: Why the Economic Crisis is Worse Than You Think":
"The U.S. economy has enjoyed a recovery [since 2009] only in the sense that conditions haven't gotten worse…. But it is unlikely that the economic downturn will be over by 2017…"[xii]
Greenspan suggested the second thing people can do. He wrote:
"Financial firms could have protected themselves…if…they had prepared for a rainy day."[xiii]
Though he addressed this belated counsel to companies, it certainly applies to regular people as well.
Time and Two Steps
To summarize, we have covered two things a regular person can do about our current problems. First, know about them. Pay attention. Keep a close eye on the government, the economy, and current events. Read the fine print and the technical mumbo jumbo put out by government.
The English word for this daily activity and focus is "citizenship."
The second is to prepare. Look around, see what is really needed, and what is likely to be needed in the years ahead—and take action to help your community flourish.
Not just for you, but for others.
The word for this kind of initiative and foresight is "entrepreneurship." It isn't pessimistic, doomsayer, or extreme. In fact, effective entrepreneurialism is precisely the opposite.
It only works if it is optimistic, positive, and sustained.
Without such citizenship and entrepreneurialism, the decline of freedom is only going to accelerate. We've still got time for these two things to work, but time is running out.
---
Category : Blog &Business &Citizenship &Community &Current Events &Economics &Entrepreneurship &Leadership &Liberty &Mini-Factories &Mission &Politics &Uncategorized
April 22nd, 2014 // 3:32 pm @ Oliver DeMille
Two Different Americas
There are two classes in modern America, the literal class and the metaphorical class.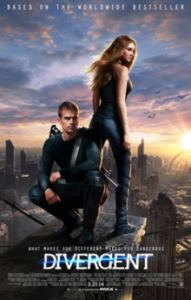 In the increasing divide between the "haves" and the "have nots," this language difference is central.
Those who don't understand the language of metaphor are falling behind in the widening gap that is the global economy. They are watching their family's standard of living decrease over the decades.
This trend will only increase in the years ahead.
Those with a quality education learn to think, to readily see symbolism wherever it is found. But most Americans and Westerners are part of the literal class—symbolism is often lost on them.
They tend to see things without the metaphor.
Parental Guidance
For example, last year a long debate raged on social media about whether or not The Hunger Games trilogy was good or bad reading for youth. The most interesting thing about this debate wasn't the arguments made by either side, but the fact that symbolism was hardly ever part of the debate.
But the symbolism is glaring: A nation sacrifices its helpless children for the convenience, entertainment, and libertine moral values of the urban upper class, while government, media, and big wealth combine to keep their control over the outlying, rural people dedicated to "archaic" family values.
What could be a closer parallel to our modern society? And what metaphor could ever more clearly point out the hypocrisy of the American cosmopolitan class and its views on abortion?
What Was Missed
To anyone trained in symbolism, the metaphor is obvious. We watch children killed for the convenience and political values of the elite class. And note that in The Hunger Games the urban classes have collectivist economic views combined with libertine moral values—the same as those in the real world who support Roe v. Wade and easy abortion laws in modern America.
This is blatant symbolism, but only the upper classes really understood this.
In fact, some of the most vocal voices declaring that The Hunger Games books and movies are inappropriate for youth came from people who are strongly against abortion.
They just didn't understand that The Hunger Games was probably the biggest, best, and most popular anti-abortion movie ever. This was entirely lost on the literal classes.
When the ruling classes understand literal and symbolic language, while the masses only understand the literal, freedom is in decline and the power of the ruling classes will only increase.
This was true in Shakespeare's day, in the time of Virgil, and when the Psalms and Proverbs were written.
The elite classes, steeped in the classics and great books that teach readers how to think (especially symbolically), are always going to rule over the literal classes whose education is limited to getting the "right" answers, preparing for jobs and careers, and not really thinking about things symbolically.
Allan Bloom warned that modern America has this problem at the level of Hitler's Germany.
The Real Fascination
Another example: People in the literal classes can't quite understand why today's youth are so intrigued by vampire books, movies, and television programs. "What is this fascination with vampires?" the literal classes ask.
The elite classes, well-versed in metaphor and symbolism, know better. They understand that vampires are symbols of something—something many young people struggle with.
Imagine a society made up of two major groups. First are the hard-working, regular people who live in middle-class neighborhoods, go to work every day, raise families, sleep during the night (because they have to go to their job tomorrow), send their kids to school in order to get a good career in their adult lives, etc.
The second group in society is made up of a few people who have trust funds, inherited wealth, can get in trouble with the law but get out of it relatively easily, stay up through the night at fancy balls and dinners, then go home in the early morning and sleep late into the day, and have more power, wealth, fun and entertaining lives, and sophisticated connections with other aristocrats far beyond the local community—and even around the world.
The first group envies the second, while the aristocratic second group hardly gives a thought to their "inferiors." Parents of both groups warn their children not to mix with the other group—because it inevitably causes many problems.
This clearly defines two things: 1) an aristocratic society, like all elite societies that have existed in human history, and 2) every group of vampires portrayed in literature, juvenile fiction, and in movies and TV programs.
But the literal classes mostly miss this symbolism. "Why do the kids like vampires?" the literal classes ask.
Some literal writers even try to explain how youth like to be scared, so they love the idea of biting strangers dressed in black. So literal. So shallow.
Answer: The kids don't love actual vampires, they love the idea of rising into a higher class. In high school, this is a driving passion for many teenagers. If movies are to be believed, it's the driving theme for most students in most high schools.
In such an environment, vampires are the shortcut to social success. If one bites you (dates you, likes you, includes you in his group, etc.) you immediately climb to a higher social class. The highest social class, in fact.
The one that has the money, the power, the mystery, and the worldwide connections (rather than the homegrown limits of the coal mines, a job at Blue Bell's Rammer Jammer, or a lifetime of alumni fundraising for the Friday Night Lights).
The fact that many parents tell you to ignore the vampires ("Don't worry about high school cliques, or being popular. It won't even matter after you graduate.") just adds to the intrigue.
Vampires are aristocrats. Elites. People with enough money, power and connections to ignore the limits most people and families struggle with—as youth, and also as adults.
The kids instinctively understand this, though their literal parents may not.
The Old Tool
This language barrier isn't new.
In aristocratic Britain, the upper classes pronounced words differently than the lower and working classes—so elites would always know who they were dealing with. In fact, the pronunciations were literal (pronounce every syllable) versus symbolic (skip syllables, if you've been trained by other aristos and know what to look for).
For example, the word Worchester was pronounced "wor-ches-ter" by the lower classes, but simply "wis-ter" by the nobles. Or the name St. John was pronounced "Saint John" by working classes but "Sinjin" by nobility (see Jane Eyre). There are thousands of similar words.
This boils down to two classes, the Literal versus Symbolic. Checkers versus Chess. "Tell me the right answer, so you can pass the test and someday get a good job," versus "Tell me your opinion, because there are many possible correct answers, and our purpose is to help you learn how to think—so you can become a leader."
These are how public schools versus elite prep schools, respectively, generally teach.
The Price of the Literal
Facts versus Metaphor. Precision versus Imagery. One Meaning versus Poetic Allegory.
Again, the elite classes are well educated in both of these dialects. The problem is that the middle and lower classes are not. They only know the literal meanings of words.
This is a growing concern, because it causes increased divisions between the elites and the regular people. The masses don't understand what is happening to their society, because they don't speak the language of metaphor. When President Obama promised, "If you want to keep your doctor [under Obamacare], you can keep your doctor," the two classes heard very different things.
The literal classes heard: "If you want to keep your doctor, you can keep your doctor." Hearing this, they planned their family and business finances and voted accordingly.
The symbolic classes, trained in metaphor, heard the following: "If you want to keep your doctor, you can keep your doctor, or at least one that is just as good; or, even if you can't keep your doctor under the new plan, the nation will be better off, so it's worth the change anyway."
The symbolic class knows that political promises are rhetoric, meant to win elections—not meant to actually, literally be fulfilled. The literal class is slowly realizing that this is the case, but they still feel lied to by each new candidate. In reality, they just don't understand metaphorical language.
A teacher I know once shared the following quote by Groucho Marx with her class: "Outside of a dog, a book is a man's best friend; inside of a dog it's too dark to read." One student was very frustrated with this little proverb. When questioned, the student said emotionally, "This is so cruel to dogs. Why would anyone want to read inside of a dog?"
When the literal class doesn't easily and immediately understand symbolism, it will lose its freedoms to the elite ruling class that does.
The Missed Symbols
I wonder what people will say about the book and movie popularity of Divergent. It is a great symbolic attack on the modern public school system and the way we choose careers and jobs in the U.S., Canada, and Europe—but I bet there will be a number of homeschoolers, charter school and non-traditional educators and parents who miss some key points.
First: this is not a book for youth; the intermittent suggested sensuality that is predictable and "natural" for youth in crisis who depend upon each other without family support is not suitable for most youth.
Second: this book is for adults, and it may be the best promotion for homeschooling and other cutting-edge, new educational choices since…well, ever.
If non-traditional education seizes this opportunity, there will be a lot of support for Divergent, because people will understand its symbolism: Each person is different, and each person has unique genius inside.
The purpose of education is to help each student discover and develop his or her inner genius and passion, and use it to improve and serve the world. When the focus is on making every child fit in, it's not education at all. At best it's training, at worst brainwashing.
This is the overarching message of Divergent—but will it be lost on the literal class? I hope not.
We all can benefit from including more symbolic thinking in our reading. It's like a new mantra for 21st Century leadership: Read more, think more, serve more. And look for symbols and metaphor in everything you read.
*******************
Oliver DeMille is the New York Times, Wall Street Journal and USA Today bestselling co-author of LeaderShift: A Call for Americans to Finally Stand Up and Lead, the co-founder of the Center for Social Leadership, and a co-creator of TJEd.
Among many other works, he is the author of A Thomas Jefferson Education: Teaching a Generation of Leaders for the 21st Century, The Coming Aristocracy, and FreedomShift: 3 Choices to Reclaim America's Destiny.
Oliver is dedicated to promoting freedom through leadership education. He and his wife Rachel are raising their eight children in Cedar City, Utah.
Category : Aristocracy &Arts &Blog &Book Reviews &Citizenship &Community &Culture &Education &Family &Leadership &Liberty &Mission
March 20th, 2014 // 3:00 pm @ Oliver DeMille
Two Avenues of Destruction
Why does government keep growing, no matter who we elect, no matter which party is in charge?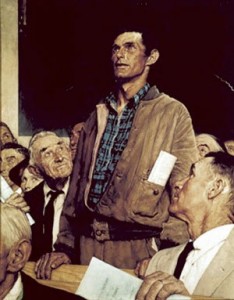 Why do freedom lovers, those who truly want limited, Constitutional government, continue to lose the battle?
There are two answers. First, the freedom battle loses—year after year, election after election, decade after decade—because it is poorly funded. The political parties are well funded, mind you, but neither party truly stands for freedom. Freedom lovers lose because they are underfunded, pure and simple. More on this below.
Second, those who stand for freedom lose the battle to bigger government because the regular people can't see what is happening. We don't see armed troops in jackboots marching daily through our streets, entering our homes, and stealing our property and lives.
When the people can't see this happening, it's hard for them to get too excited about it. They don't know what to fight against. They don't know who the enemy is. They aren't sure who to fight, or how to fight them.
The Paper Sword
We don't realize that Soft Power attacks (certain licensing requirements, regulations, agency policies, commercial codes, revenue bills, statutory changes, executive orders, secret agency procedures, exemptions, ex post facto decisions, and court cases) are as dangerous to freedom as Hard Power attacks (invading armies, armed rebellions, political officials with their own armies, or government use of force against its own people).
In history, the regular people often respond to Hard Power attacks on freedom, but they seldom even notice Soft Power attacks until their freedoms are too far gone to recover.
Citizens of nations almost never realize it when Soft Power is attacking them. The biggest irony of this is that throughout human history Soft Power has taken away more freedom than Hard Power. In fact, Hard Power is seldom used until Soft Power has weakened a nation.
Today, we are witnessing a wholesale reduction of our freedoms—nearly all through Soft Power attacks that few people notice.
To See and Understand
As one insightful friend wrote to me in an email: "We don't know who or what to fight against. I still believe the majority of Americans value freedom… We, as a culture, do not know how to defend freedom in this new age of information, nor do we know who or what to defend it from. All the average citizen sees—or is supposed to see—is things going a little darker, a little dirtier, a little more crowded, each day. There is, for most Westerners in any case, no force-of-state brutes-in-boots and uniforms…. We see only the results of class stratification and economic divergence…. The most dangerous enemy is the one you can't see."
Americans would stand up and vote to get their freedoms back, if only they understand how much they are under attack.
If they could see their freedoms being stolen by Hard Power attacks at the level that they are truly under siege from Soft Power, they'd change things—and fast.
But the regular people don't see, because Soft Power is used behind-the-scenes, on paper.
How to Win It
This is why only a nation of voracious readers can maintain its freedoms. This brings us back to the first reason freedom is losing: underfunding.
Not only do we need a nation of voracious readers, we need a lot of successful businessmen, professionals, entrepreneurs, and others of means to fund freedom—to fund those things that help the regular people see and understand the impact of Soft Power.
This is the current battle for the future of freedom.
1. Will people of means fund effective responses to Soft Power attacks on our freedom?
2. Enough to win the battle?
3. ill enough regular people take entrepreneurial action and become people of means?
On these three questions turn our future.
Which of these three battles are you helping fight?
*******************
Oliver DeMille is the New York Times, Wall Street Journal and USA Today bestselling co-author of LeaderShift: A Call for Americans to Finally Stand Up and Lead, the co-founder of the Center for Social Leadership, and a co-creator of TJEd.
Among many other works, he is the author of A Thomas Jefferson Education: Teaching a Generation of Leaders for the 21st Century, The Coming Aristocracy, and FreedomShift: 3 Choices to Reclaim America's Destiny.
Oliver is dedicated to promoting freedom through leadership education. He and his wife Rachel are raising their eight children in Cedar City, Utah.
Category : Aristocracy &Business &Citizenship &Community &Constitution &Current Events &Economics &Entrepreneurship &Government &Leadership &Liberty &Mini-Factories &Mission &Politics &Statesmanship
February 3rd, 2014 // 2:02 pm @ Oliver DeMille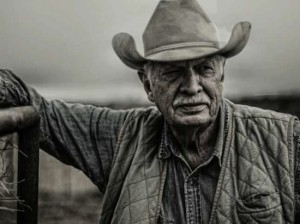 The more I watch the news, the more I wish we had more farmers in modern America. I grew up in a small town, and when I was a boy there were lots of farmers still left in the county.
The town was small enough that I knew, at least by face and name, pretty much every man and woman — and I noticed something different about farmers. They didn't accept the "official line" on anything, and they never tried to impress or fit in. They seemed secure in who they were, not worried about whether they were popular or not. This gave them immense strength.
For example, one day while walking to school, I noticed water spouting high into the air from a broken fire hydrant. A local grocer I knew pulled over, watched it with me and a few other kids, and then said, "I'll call the city office and tell them to come fix it."
We all kept walking to school — crisis averted. Later in life, while traveling in a big U.S. city, I noticed a similar spouting hydrant. This time people just walked around it and kept going, as if they had never really noticed it. "No calls to city hall here," I remember thinking.
But the really amazing thing happened back in my hometown the same day I saw the leak. I'm not sure whether the grocer ever called the city office, but on my way home from school the hydrant was still spraying water. It was hot, so my friends and I cooled off in the free entertainment provided by the leak. In a town this small, this provided high adventure.
While we were there, an old farmer pulled up in an old pickup truck. He got out, looked over the leak, then went and puttered around in the back of his truck. He returned with several tools, and twenty minutes later the leak was fixed. The man walked back to his truck, and I asked him if the city sent him.
I'll never forget the truly shocked look on his face. "No," he said. "I was just driving by. The hydrant was broke, so I fixed it." Then he got in his truck and drove away.
I hauled hay a few times for this farmer, earning some spending money during high school. Neither of us ever mentioned the incident again. It was as normal as sunrise. The hydrant was broken, so the man fixed it. He didn't work for the city. But he lived there — and a broken hydrant needs fixing.
At least, that's the logic for a farmer. In many modern cities today, he'd probably be issued a ticket and have to pay a fine.
That's modern America. When we don't encourage initiative and innovation, we naturally get less of them. When we punish self-starting entrepreneurialism, jobs go overseas. When we reward "leaving solutions to the government," we get fewer solutions. No wonder we're in decline while China and Brazil, among other places, are on the rise.
I once told this story to a group of students, and two of them later served as interns at a state legislature. On the last day of the session, they sat in the seats high above the legislative chamber, reading through the session program and circling the names of the legislators who had become their heroes.
They said something like, "These were the leaders who never, ever caved in on principle, who always stood firm for what they believed — never playing politics or trying to fit in, just doing their level best to serve the people who had elected them."
After they finished, they noticed something very interesting. Next to the picture and name of every legislator was their profession — teacher, accountant, attorney, businessman, etc. Every single one of the legislators they had circled was a farmer.
The two young interns were duly impressed. They remembered my story about farmers and fire hydrants, and they shared their experience.
Not every American can be a farmer. But every citizen can be an American — one who thinks independently, takes action when it is needed, and always takes a stand for the right.
Washington will get some things right and some wrong in the years ahead, but the future of America doesn't depend on Washington. It depends on regular people: will they think independently, will they spend their lives trying to fit in, or in standing up for what is right?
Standing up for the right things isn't always popular. But people who do it anyway are the only ones who keep a nation free. So, sometimes I ask myself a very important question: Are you really an American? Really?
That old farmer was. If you are too, prove it.
*******************
Oliver DeMille is the New York Times, Wall Street Journal and USA Today bestselling co-author of LeaderShift: A Call for Americans to Finally Stand Up and Lead, the co-founder of the Center for Social Leadership, and a co-creator of TJEd.
Among many other works, he is the author of A Thomas Jefferson Education: Teaching a Generation of Leaders for the 21st Century, The Coming Aristocracy, and FreedomShift: 3 Choices to Reclaim America's Destiny.
Oliver is dedicated to promoting freedom through leadership education. He and his wife Rachel are raising their eight children in Cedar City, Utah.
Category : Blog &Citizenship &Community &Entrepreneurship &Leadership &Liberty &Mission &Producers &Prosperity &Service &Statesmanship
June 17th, 2013 // 10:38 am @ Oliver DeMille
I frequently get asked something along the lines of, "Oliver, you talk a lot about freedom; but what, exactly, do you mean by the word 'freedom?' How do you define it?"
It's a very good question. To answer it, I first want to define "liberty." After all, the Declaration of Independence boldly affirms that among our inalienable rights are "…life, liberty, and the pursuit of happiness."
Actually, the key word in this sentence is "inalienable," and everyone should read the excellent article by Kyle Roberts on what this word really means.
Liberty and freedom are similar, but they are slightly distinct, and understanding them both is essential in a society that is losing its freedoms.
Liberty
As for "liberty," I define it as "the right to do whatever a person wants as long as it doesn't violate the inalienable rights of anyone else." Of course, in order to exercise liberty, a person needs to know what inalienable rights are—otherwise, he won't know whether or not he is violating them.
Thus knowledge and wisdom are required to maintain one's liberty, because a person who violates somebody else's inalienable rights naturally forfeits his own liberty. The extent of this forfeiture is equivalent to the depth of the violation—when this is applied well, it is called justice.
License
License, as opposed to liberty, is defined as "the prerogative to do whatever a person wants or is able to do." Note that this has often been used in history as an excuse to plunder, force or otherwise violate the rights of others. Thus license and tyranny are nearly always connected—the tyrant is tyrannical precisely because he takes license as he wills, and the person who pursues license eventually exerts tyranny of some kind.
Sometimes people pick one of the inalienable rights and use it to define "liberty," such as: "Liberty is the right to do whatever a person wants as long as it doesn't violate the property of another. Or … the life of another, etc. The problem with this type of definition is that though it is often accurate, it is also too limited. The violation of any inalienable right takes away one's liberty.
Now that we have a definition of "liberty," we can also define and compare the meaning of "freedom":
Liberty: The right to do whatever a person wants as long as it doesn't violate the inalienable rights of anyone else.
Freedom: A societal arrangement that guarantees the right of each person to do whatever he/she wants as long as it doesn't violate the inalienable rights of anyone else.
"Liberty" comes from the Latin root liber though the French liberte, meaning "free will, freedom to do as one chooses … absence of restraint" (Online Etymology Dictionary). In contrast, the word "freedom" was rooted in the Old English freodom, which meant "state of free will; charter, emancipation, deliverance" (ibid). Thus liberty could exist with or also without government, but freedom was usually a widespread societal system that required some authority to maintain it.
In most eras of history, the goal is liberty, but it is almost never maintained without freedom. In other words, it is possible to have liberty without freedom, but in such cases it seldom lasts very long and it is usually only enjoyed by a limited few.
When freedom is present, however, liberty exists for all who don't violate the inalienable rights of others.
What About Now?
This trip down memory lane has an important current application. A lot of people want liberty; in fact, nearly everyone desires liberty. But the only duty of liberty is to honor the inalienable rights of everyone else, and as a result liberty without freedom is fleeting.
In contrast, freedom requires many more duties, and therefore it musters much more from its people. It only succeeds when the large majority of people in a society voluntarily fulfill many duties that keep the whole civilization free.
To repeat: those who stand for freedom must honor the inalienable rights of all, and they must also take responsibility for standing up and helping ensure that society succeeds. No truly free government directs this free and voluntary behavior, but without it freedom decreases.
For example, one of the duties of those who support freedom is free enterprise—to take action that improves the society and makes it better. No government should penalize a person who does not do this (such penalties would reduce freedom), but overall freedom will decrease if a person has the potential to take great enterprises that improve the world, but doesn't.
Thus freedom is very demanding. If people don't voluntarily do good things, and great things, freedom declines. If they don't exert their will and take risks to improve the world, freedom stagnates and decreases.
Freedom and Morality
Another way that people voluntarily increase freedom is by choosing morality. In societies where a lot of the people don't choose a moral life, liberty may be maintained by some people but the freedom of all people eventually declines. When more people choose the path of virtuous living, freedom grows.
The same is true of charity and service. When more people choose it, freedom increases. There are a number of other ways people can voluntarily take actions that have a direct and positive impact on freedom. In the freest societies, a lot of the people choose to engage in many such behaviors.
When we pledge allegiance to the flag, we do so to promote "…liberty and justice for all." This is the role of government—liberty and justice, or in other words the protection of inalienable rights and the providing of recompense if such rights are violated.
But while in free nations government is limited to this role, the people in a free society must do much more. If they all do their best, fully living up to their potential, freedom greatly increases.
In other words, the real question isn't "What is freedom?" but rather "What is my role in freedom?"
The answer is different for each person, but the key is to not worry about how other people use their freedom. As long as they aren't violating inalienable rights, they won't hurt you. Your focus (and my focus, and each individual's focus) should be, simply, "Am I living up to my full potential, my great life mission and purpose in this world?"
If your answer to this question is "yes," you are a promoter of freedom and your efforts and projects will help increase freedom for everyone. If not, now is the time to get started…
Category : event &Featured &Foreign Affairs &Information Age &Liberty &Mini-Factories &Mission &Politics &Statesmanship &Technology &Tribes