September 4th, 2012 // 12:53 pm @ Oliver DeMille
The recent energy and posts about my article on why it is important to vote once again reinforced that we have a seriously, lasting, structural problem in America. Almost everything about the election is promoting this same message, though few have recognized it.
We get all up in arms about this candidate or that, we emotionally buy in to one candidate and then label everyone else by which candidate they support, and we spend a lot of time actively engaged in politics. We blog, we argue, we discuss, we read, we talk politics to friends, family, co-workers and anyone else who will engage.
All of that is great. None of that is the problem. The more energy we give to politics in election years, the better (within the bounds of decency, of course).
No, the problem is that on November 7 most of this passion and behavior will stop. Oh, the most zealous participants in the 2012 election will still be griping or celebrating well into January, but within a about 100 days after the 2013 inauguration, no matter who wins, nearly all Americans will give little thought to politics for the next four years. A few will get involved again during the 2014 midterm election, but the large majority won't. It won't be polite anymore to discuss politics at dinner, and most people won't.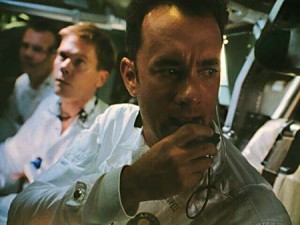 So yes, Houston, we have a problem. As a nation of citizens we mostly ignore our government, a respectable few get excited during elections, and a lot get involved briefly in presidential elections. But we turn off our citizen-passion when elections are over and its time to govern.
And that is precisely the worst time to do it. During elections, candidates are much more likely to listen to the people, to care what the citizenry thinks. So if you're going to take a break from politics, do it right now. Stay with me and let me tell you why.
The election will come and go, and the leaders of both parties and at all levels (national, state, county, and local) will listen to the people. Here's the kicker: Then, when the people get back to ignoring politics, the dangerous time will begin. Politicians will focus on governing, and terrible policies that reduce our freedoms will be passed–month after month.
This is how freedom is lost.
The best-case scenario is for the citizens, at the least the vocal ones who care (and you can tell who they are right now during the election season), to be passionate, vocal and deeply involved during elections and also every day between elections.
That's called citizenship. And it is the basis of all lasting freedom.
No elite group (politicians or a wealthy class or any other) is going to protect the freedom of the people as well as the people. And it doesn't take 90-100% of the regular people, just about 10-20% who are passionate and vocal. Again, if you are one of those people right now in this election season, you are one of those we need between elections.
In fact, we need you even more between elections, and we need you to be even more vocal, passionate and daily involved than we do now.
"But right now, the politicians will listen, so isn't this the most important time?" someone will ask.
Answer: Yes, this is a vital, an essential time to use influence while the leaders listen. But when the elections are over and the leaders stop listening, your influence and voice and focused participation will be even more, way more, necessary–because most people like you won't be doing anything.
WE HAVE A HUGE PROBLEM, and it will begin in earnest on November 7, 2012. We need you to be part of the solution.
I'm not suggesting you do less during the election. I'm suggesting, in fact, that you give it your very best.
Then, starting November 7 and running for the next four years, America needs you to do even more–a lot more.
***********************************
Oliver DeMille is the chairman of the Center for Social Leadership and co-creator of Thomas Jefferson Education.
He is the author of A Thomas Jefferson Education: Teaching a Generation of Leaders for the 21st Century, and The Coming Aristocracy: Education & the Future of Freedom.
Oliver is dedicated to promoting freedom through leadership education. He and his wife Rachel are raising their eight children in Cedar City, Utah.
Category : Blog &Citizenship &Culture &Current Events &Government &Independents &Leadership &Liberty &Mission &Politics &Statesmanship
June 25th, 2012 // 9:33 pm @ Oliver DeMille
Michael Strong wrote, in his excellent book Be the Solution: How Entrepreneurs and Conscious Capitalists Can Solve All the World's Problems:
"A short history of twentieth-century economic and political thought might be summarized as:

"Market Failure! Markets don't work as well as the classical economists thought and therefore we must control them (1900-1960).

"Government Failure! Governments don't work as well as democratic theorists thought, and therefore we can't depend on them to do the right thing either (1960-2000)."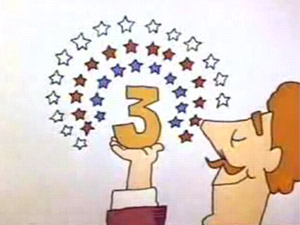 Markets are excellent for what they are for! Free markets create more wealth and distribute it more widely than any other economic model.
Under free markets we always witness a large middle class.
But the market doesn't solve all problems in society.
Nor does government.
Neither markets nor governments solve everything.
Markets create more affluence and involve more people in prosperity than any other system, and governments are the most effective entity in protecting inalienable rights and maintaining laws that allow markets to flourish.
But there are a number of things governments should not do and markets will not naturally do, and these tend to be precisely the major challenges our society faces (and seldom solves).
If we are to effectively address society's main ills (beyond a quality standard of living for most people and the protection of our rights and freedoms), people need to voluntarily take on the world's ills and find ways to address them.
Charity, philanthropy, volunteer service, service project and social entrepreneurship (the creation of companies or projects with the specific goal of addressing societal problems) is vital.
Government is great for what it is for, but it becomes dangerous to all when it goes beyond its proper role.
Markets are fabulous for creating affluence and helping spread it to a large middle class, but they are not focused on fixing the various societal ills.
It is up to people to improve our world beyond the natural roles of government and markets.
The discussion nearly always centers around how government should do everything versus how government should do less and leave more to markets.
But those arguing for markets too seldom go out and really implement needed solutions in our communities and nation.
It's time to get past the old Cold War argument.
Of course government should be limited, of course markets can do many things better than government, and of course markets depend on good government policy for safety and the rule of law.
But there is another piece to fixing the world: the non-governmental, non-market driven action of individuals who see a need and set out to make a difference.
***********************************
Oliver DeMille is the co-founder of the Center for Social Leadership, and a co-creator of Thomas Jefferson Education.
He is the co-author of New York Times, Wall Street Journal and USA Today bestseller LeaderShift, and author of A Thomas Jefferson Education: Teaching a Generation of Leaders for the 21st Century, and The Coming Aristocracy: Education & the Future of Freedom.
Oliver is dedicated to promoting freedom through leadership education. He and his wife Rachel are raising their eight children in Cedar City, Utah.
Category : Blog &Culture &Current Events &Economics &Featured &Government &Leadership &Mission &Statesmanship
April 3rd, 2012 // 9:41 pm @ Oliver DeMille
Genius by Mike Byster
5 Stars
Reviewed by Oliver DeMille
I love it when a plan comes together. Okay, it isn't really a plan. But I still love it when I read a book that says what we've been saying for years in Leadership Education.
I enjoy disagreeing with books too, which is why I love to talk about Lord of the Flies or 1984 with people who have read them repeatedly and given them a lot of thought.
But today I read a book that agreed with much of what I wrote about in A Thomas Jefferson Education and that I've been speaking and writing about for a long time.
I had the same experience when I read The Talent Code by Daniel Coyle, Unschooling Rules by Clark Aldrich, The Global Achievement Gap by Tony Wagner, and A Whole New Mind by Daniel Pink.
Today's book was Genius by Mike Byster.
Those who have followed Leadership Education and Thomas Jefferson Education (TJEd) know that we have long taught that all people on the planet have genius within them, and that it is a fundamental purpose of good education to help them find and develop their genius.
Byster goes a step further, by teaching the reader how to develop one's areas of inner genius, and the result is a truly excellent book.
Those familiar with Leadership Education will resonate with several recurring themes.
For example, Byster argues that a major problem with modern education is that we put too much emphasis on teaching subjects rather than helping students learn how to effectively learn and think.
He quotes Albert Einstein and Alvin Toffler, respectively: "I never teach my pupils; I only attempt to provide the conditions in which they can learn," and "The illiterate of the 21st Century will not be those who cannot read and write, but those who cannot learn, unlearn, and relearn."
Most significantly, at least for me, Byster outlines a plan or pattern of teaching and learning genius.
Again, many of the themes are familiar to me, but they are couched in new ways and combined with new concepts, examples and ideas that make the book an instant classic for me. I'll read it again and again.
Byster teaches the following "Six Skills of A Genius," and gives suggestions and exercises for mastering them:
Focus
Concentration
"Retaining Massive Amounts of Information Without 'Memorizing'" (This is accomplished by making learning fun, exciting and otherwise engaging one's own love of learning and areas of passionate interest.)
Thinking Outside the Box
Organization (This includes finding patterns in things and reorganizing information to better intersect with one's own mind and world.)
Forgetting
What a great outline. I especially like the last one, which reminds me of counsel I often gave to freshmen and sophomores: "Only take notes on things you deeply care about and want to remember, rather than just summarizing whatever lecture you attend."
Not trying to remember things you don't want to recall is a vital part of remembering the important things.
Again, this book resonated with me in so many ways that I was excited to go back and read it again.
The first time I just read it through, then I spent the evening and long into the night reading it a second time and taking copious notes.
Maybe the most enjoyable thing about this book is that many of the exercises are focused on math.
I hope that doesn't stop anybody from reading it, because it was some of the most enjoyable and downright fun math I've done since…well, ever.
This was a very entertaining, pleasurable, amusing book. I learned so much! I recommend it everyone, whether you know anything about TJEd or not.
For those with a background in Leadership Education, I think you'll love this book as much as I did. Principles of truth are principles of truth, after all, and this book is full of such principles.
I add it to A Beginner's Guide to Constructing the Universe by Michael Schneider as one of my all-time favorite books on math, and also as one of the best books on "Leadership Education."
Read it, love it, have fun with it. Enjoy!
***********************************
Oliver DeMille is the co-founder of the Center for Social Leadership, and a co-creator of Thomas Jefferson Education.
He is the co-author of New York Times, Wall Street Journal and USA Today bestseller LeaderShift, and author of A Thomas Jefferson Education: Teaching a Generation of Leaders for the 21st Century, and The Coming Aristocracy: Education & the Future of Freedom.
Oliver is dedicated to promoting freedom through leadership education. He and his wife Rachel are raising their eight children in Cedar City, Utah.
Category : Blog &Book Reviews &Education &Featured &Leadership &Mission
February 25th, 2012 // 8:37 am @ Oliver DeMille
by Oliver DeMille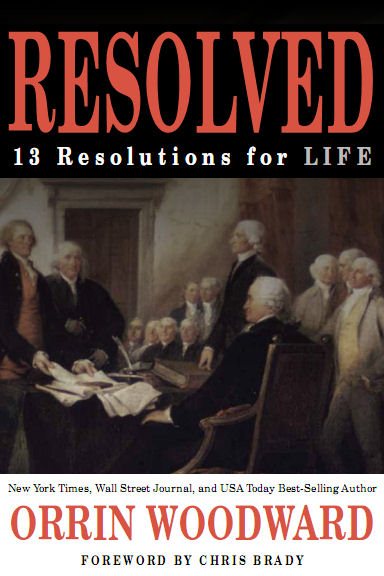 The freedom of any society is directly related to the quality of books that are widely read in that society. That said, there are some books everyone should read, like The Federalist Papers and Democracy in America.* And in a society like ours where we are desperate for more leaders at all levels, truly excellent books on leadership are vital to the future of freedom.
I recently read a book on leadership that everyone simply must read. It is Resolved, by Orrin Woodward.
I've read Woodward's books before, so when this one arrived in the mail I put away everything else and read it straight through. It kept me up most of the night, and it was so worth it!
This is a fabulous book on leadership. It outlines 13 resolutions every person should make in our modern world, and gives specific helps on how to turn them into habits. Indeed, this book could be titled The 13 Habits of Success and Happiness for Everyone. The stories and examples from great leaders of history and current events are moving and uplifting. I literally have never read a better book on leadership than this one.
Woodward's book is on par with the great leadership works like:
It is truly a revolution in leadership books.
The 13 resolutions are exactly what we need leaders to adopt across our society. They are applicable to family and home leadership, community and business leadership, and societal and national leadership. They apply to the United States and other countries, and together they form a blueprint for renewing America and innovating a new and better Western Civilization.
The book is divided into three parts: private resolutions, public resolutions and leadership resolutions. Each of the 13 resolutions build upon each other, and together they create an effective and motivating system of becoming a better person and leader. They help the reader improve in career and in societal impact.
This focus on societal leadership is both timely and profound. In the 1950s we experienced a major "leader-shift" in society. Before World War II, most communities were led by professionals—doctors, lawyers, teachers, accountants, etc.—and before that by big landowners and even earlier tribal chiefs. The management revolution started by Edward Deming and popularized by Ray Kroc changed the focus of leading society from professionals to managers. This was captured in William Whyte's great 1956 classic The Organization Man.
By the 1980s another major leader-shift occurred, this time from management ("do things right") to leadership ("do the right things"). The great transitional classic of this shift was The 7 Habits of Highly Effective People by Stephen Covey. It outlined 7 habits that leaders needed in order to help their companies excel, and these habits became part of the mainstream language: for example, "Be Proactive," "Think Win-Win," and "Synergize." Another great classic of this shift was Synergetics by Buckminster Fuller. The leadership revolution brought a whole new vision of what is means to be a leader.
Today we are witnessing a similar leader-shift, this time from leadership of organizations ("do the right things") to leadership of society ("move society in the right direction"). Woodward's Resolved is a seminal classic in this change. In fact, some of the early books in this change include Launching a Leadership Revolution by Orrin Woodward and Chris Brady, The 8th Habit by Stephen Covey, and Primal Leadership by Daniel Goleman.
Woodward is more than an author; he has actually put these 13 resolutions to work in his business leadership. For this leadership, Orrin Woodward was named the 2011 International Association of Business's Top Leader of the Year Award. His book Resolved outlines how we can all become such leaders.
In Resolved, Woodward shares a host of ideas and effective means of using family, business and societal leadership to impact the world. For example, he shows how Gibbon and Toynbee taught the laws of decline that are now attacking our culture and modern free nations.
He shows the three types of freedom and why they depend on each other—and how the loss of one is actually a loss of all. He helps leaders understand how freedom and character are inseparable and at the root of all societal progress and therefore leadership. His model of "Leadership Legacy" alone is worth the price of the book, and adds a whole new dimension to leadership literature.
Woodward adds several other new models to the leadership genre. He shows how five important laws from science, economics and history (Sturgeon's Law, Bastiat's "Law," Gresham's Law, the Law of Diminishing Returns, and the Law of Inertia) are combing in our current world, and what leaders need to understand and do about these five laws—individually and collectively.
These five laws are already part of our mainstream culture, but the analysis of how they are working together and what future leaders must do about it is new, deep and profound. No leader can afford not to understand this cutting-edge thinking.
On a stylistic note, Woodward consistently uses fascinating quotes, ideas, stories, historical examples and even one equation in ways that make the reader see things in a whole new way. For example, he puts an intriguing new twist on Chaos Theory, the Butterfly Effect, a poem by Yeats, Systems Theory, the writings of C.S. Lewis and J.R.R. Tolkien, credit card usage, American Idol, the "TriLateral Leadership Ledger," the IBM way, Aristotle on true friendship, and many other delightful references from every field of thought –all written in a highly understandable and enjoyable way.
After I read Resolved the first time, I placed it next to my work chair and each day I open it randomly and read the quotes or stories on whatever page opens. It is always uplifting. Here are a few topics I've studied in Resolved during such random reading:
Why courage isn't pragmatism
Producers vs. Exploiters
A commentary on Jim Collins' Hedgehog Principle
The common reasons 23 major civilizations in history declined, and how we can avoid their mistakes
The combining of mind, heart and will
Charles Garfield on Success through Visualization
Will Smith's work ethic
Never whine, never complain, never make excuses—and what to do instead
Woodward's 10 principles of financial literacy (Wow! Every American should study these.)
Five steps for effective conflict resolution—in family, business and beyond
How to really build business systems that work
Henry Hazlitt's economics in one lesson—and how to really understand the economy
The conflict between creativity and realism in national leadership
There is so much more. In one example, Woodward quotes G.K. Chesterton after he was asked to write an essay on "What's Wrong with the World?" Chesterton wrote simply: "Dear Sirs, I am. Sincerely yours, G.K. Chesterton." This, in summary, is what Resolved is all about. The rest of the book, all 13 resolutions, teaches us how to effectively become the leaders the world needs—and that we were born to be.
This book has articulated the leadership motto of the 21st Century: "It has been said that everyone wants to change the world but few feel the need to change themselves. Even a basic study of history, however, demonstrates that those who first focus upon self-improvement usually ending up doing the most good in the world."
Gandhi taught the same sentiment when he said that we must be the change we wish to see in the world, and Woodward quotes Confucius in saying that those who want to improve the world must ultimately focus on bettering themselves.
Buddha is credited with saying that our purpose in life is to find our purpose in life, and then to give our whole heart and soul to accomplishing this purpose. Perhaps no generation more exemplified such leadership by example than the American founders, and Woodward discusses them and their words (especially Washington and Franklin) at length in showing us how to become the leaders we meant to be.
Woodward also shows examples of effective leadership from such greats as Sam Walton, John Wooden, Ludwig von Mises, and Roger Bannister, among others.
I could go on and on. Resolved really does, in my opinion, mark a leader-shift to a whole new level of leadership training for the new Century. If you are only going to get one book on leadership, this is the one. What a great book. Our whole society needs to study more about leadership, and apply what we learn.
*Links to book titles provided for your convenience in reviewing and purchasing referenced books. Any purchases on amazon initiated from these links result in amazon sharing a portion of their profits with TJEd. Thanks so much for your support!
***********************************
Oliver DeMille is the co-founder of the Center for Social Leadership, and a co-creator of Thomas Jefferson Education.
He is the co-author of New York Times, Wall Street Journal and USA Today bestseller LeaderShift, and author of A Thomas Jefferson Education: Teaching a Generation of Leaders for the 21st Century, and The Coming Aristocracy: Education & the Future of Freedom.
Oliver is dedicated to promoting freedom through leadership education. He and his wife Rachel are raising their eight children in Cedar City, Utah.
Category : Blog &Book Reviews &Business &Entrepreneurship &Family &Leadership &Liberty &Mini-Factories &Mission &Producers &Prosperity &Service &Statesmanship
November 4th, 2011 // 4:39 pm @ Oliver DeMille
Home Schools, the New Private Schools, and Other Non-Traditional Learning
The current national commentary on American education is split by a major paradox.
On the one hand, nearly all the experts are convinced that our schools must find a way to effectively and consistently teach the values and skills of innovation and initiative.
If we fail in this, everyone seems to agree, the competitiveness of U.S. workers and the economy will continue to fall behind other nations.
As Gary Shapiro wrote:
"Our nation is looking into the abyss. With a blinding focus on the present, our government is neglecting a future that demands thoughtful action.
"The only valid government action is that which invests in our children. This requires hard choices…
"America is in crisis. What is required is a commitment to innovation and growth. We can and must succeed.
"With popular and political resolve, we can reverse America's decline…. America must become the world's innovative engine once again; we cannot fail."
And education is the key.
On the other hand, many of the top education decision-makers seem committed to only making changes when there is a consensus among educators, parents, experts and administrators.
They adamantly criticize any who take bold, innovative initiate to improve the situation.
In the meantime, they wait timidly, albeit loudly, for a consensus which never comes.
Because of this view, the innovative success of many parents in home schools, teachers in small private schools and other non-traditional educational offerings go unnoticed or undervalued by the national press.
The reality is, as Orrin Woodward put it: "If everyone agrees with what you're doing, it isn't innovative."
The growing Global Achievement Gap in our schools, as outlined by Tony Wagner's book of this title, presents an ominous warning for Americans.
We can change things if we choose, Wagner says, by adopting the following values and skills in our school curriculum: critical thinking, agility, adaptability, initiative, curiosity, imagination and entrepreneurialism, among others.
Secretary of Education Arne Duncan quoted Wagner in Foreign Affairs:
"…there is a happy 'convergence between the skills most needed in the global knowledge economy and those most needed to keep our economy safe and vibrant.'"
He also foreshadowed the decades ahead by quoting President Obama:
"The nation that out-educates us today is going to out-compete us tomorrow."
It is difficult to imagine our public schools meeting these lofty needs if our teachers are expected to be anything but entrepreneurial, innovative and agile, when they in fact work in an environment that discourages and at times punishes precisely such behaviors.
It is even more impossible to make the needed changes to our education system if we must wait for everyone to agree on a consensus of action.
Change always comes with a few courageous souls taking the lead, showing what can work, and helping others follow their innovative path.
The only way we're going to see a burst of innovation and initiative in American education is to start paying attention to the myriad exciting educational innovations already occurring.
As Malcolm Gladwell suggests, the leadership right now in many arenas—including education—is occurring outside the mainstream, led by "Outliers" who just forget the experts and create new and better ways of doing things.
If you are one of these educational innovators—at home or in the classroom—keep taking the lead. You are the future of American success!
Category : Education &Family &Featured &Leadership &Liberty &Mission