June 25th, 2012 // 9:33 pm @ Oliver DeMille
Michael Strong wrote, in his excellent book Be the Solution: How Entrepreneurs and Conscious Capitalists Can Solve All the World's Problems:
"A short history of twentieth-century economic and political thought might be summarized as:

"Market Failure! Markets don't work as well as the classical economists thought and therefore we must control them (1900-1960).

"Government Failure! Governments don't work as well as democratic theorists thought, and therefore we can't depend on them to do the right thing either (1960-2000)."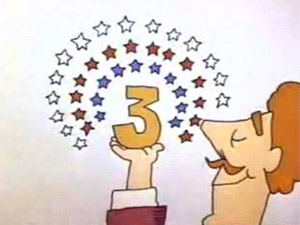 Markets are excellent for what they are for! Free markets create more wealth and distribute it more widely than any other economic model.
Under free markets we always witness a large middle class.
But the market doesn't solve all problems in society.
Nor does government.
Neither markets nor governments solve everything.
Markets create more affluence and involve more people in prosperity than any other system, and governments are the most effective entity in protecting inalienable rights and maintaining laws that allow markets to flourish.
But there are a number of things governments should not do and markets will not naturally do, and these tend to be precisely the major challenges our society faces (and seldom solves).
If we are to effectively address society's main ills (beyond a quality standard of living for most people and the protection of our rights and freedoms), people need to voluntarily take on the world's ills and find ways to address them.
Charity, philanthropy, volunteer service, service project and social entrepreneurship (the creation of companies or projects with the specific goal of addressing societal problems) is vital.
Government is great for what it is for, but it becomes dangerous to all when it goes beyond its proper role.
Markets are fabulous for creating affluence and helping spread it to a large middle class, but they are not focused on fixing the various societal ills.
It is up to people to improve our world beyond the natural roles of government and markets.
The discussion nearly always centers around how government should do everything versus how government should do less and leave more to markets.
But those arguing for markets too seldom go out and really implement needed solutions in our communities and nation.
It's time to get past the old Cold War argument.
Of course government should be limited, of course markets can do many things better than government, and of course markets depend on good government policy for safety and the rule of law.
But there is another piece to fixing the world: the non-governmental, non-market driven action of individuals who see a need and set out to make a difference.
***********************************
Oliver DeMille is the co-founder of the Center for Social Leadership, and a co-creator of Thomas Jefferson Education.
He is the co-author of New York Times, Wall Street Journal and USA Today bestseller LeaderShift, and author of A Thomas Jefferson Education: Teaching a Generation of Leaders for the 21st Century, and The Coming Aristocracy: Education & the Future of Freedom.
Oliver is dedicated to promoting freedom through leadership education. He and his wife Rachel are raising their eight children in Cedar City, Utah.
Category : Blog &Culture &Current Events &Economics &Featured &Government &Leadership &Mission &Statesmanship