September 1st, 2012 // 10:19 am @ Oliver DeMille
A friend emailed me with concerns about friends and acquaintances from her community who say they find both candidates, um….lacking.
I've heard this now from several people, and I think it deserves consideration. Specifically, I have four thoughts:
1. It's not about the president. Much.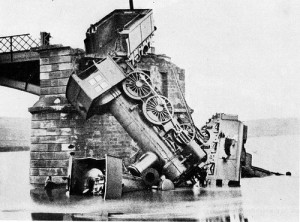 First, even if you don't vote for president, the Congressional, state and local elections are going to drastically impact the future of our economy during the next ten years.
Nobody will escape the consequences of this election, nor the coming decades' economic ups and downs. No matter who wins the White House, the Congress is going to decide if we go into massive decline or real recovery.
This is not hyperbole, and I truly mean it in a literal sense.
This is because Congress will determine the tax policy, borrowing, budget and business opportunity policies that will make or break our economy in the short term. Many have referred to a coming figurative train wreck in Washington; it doesn't seem too far-fetched anymore to suggest that the headlights are appearing on the horizon and the ground is starting to rumble.
This election may be the most important one in our lifetime, given what's at stake for the economy.
So VOTE!
2. Ain't No Such Thing
There is no such thing as a "no" vote in a presidential election.
Why? Because not voting is a vote for the incumbent. That's why the incumbent in any election has a slight edge – by already being in office.
More people vote when they want change, while those who are happy or complacent with the status quo are less likely to go vote. If you are happy and complacent, by all means: don't vote (i.e. vote for the incumbent).
Now, if you live in Wyoming (where the vote will certainly be for Romney) or New York (where Obama will definitely win) this is mitigated somewhat; but in the swing states, a "no" vote in 2012 is a vote for Obama.
If that's fine with you, then fine. As long as you understand that when you boycott an opportunity to vote, it's not a repudiation of both candidates; it's an Obama vote.
By the way, the swing and possible swing states in 2012 include:
Florida
Michigan
Ohio
West Virginia
Colorado
Nevada
New Mexico
Wisconsin
Illinois
Indiana
Iowa
Minnesota
Missouri
North Carolina
Pennsylvania
Virginia
And a dozen others could swing.
3. Show Some Spunk.
If you're one who strongly dislikes both candidates and really can't swallow the taste in your mouth to vote for one of them, at the very least be a Rascal or a maverick and write someone in. Write in someone who you think could do better than either of the big-party candidates, and you'll be able to tell people for the next four years how your candidate would have solved every crisis that arises. Of course, there will be no way to verify this, but it will open the door for a lot of stimulating conversations.
Besides, it's fun — and educational — to tell your friends (and especially your kids and grandkids) why you voted for some non-candidate who you consider a great and promising leader. Don't embarrass the leader by actually launching an unofficial campaign in his name. Just vote for him/her. Then, when you tell your kids you voted for Will Smith or Elizabeth Hasselbeck or Tim Tebow, they'll listen as you explain why. Take the opportunity to teach them something important about freedom and leadership.
Or, when they ask who you voted for, you can say, "Uh…well, nobody." You might as well tattoo the word "LOSER" on your forehead.
4. But Seriously…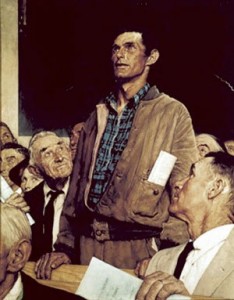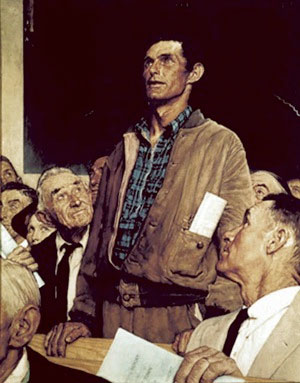 Finally, in all seriousness, the two candidates (warts and all) stand for two different things. One stands for Big Government Helping People and the other for Limited Government and Free Enterprise Helping People.
The future of these two visions goes in very different directions.
Take a stand and pick one!
Oh, and Jackie: Thanks for a really great question; I hope this helps you address the issue in your community…
Category : Blog &Citizenship &Current Events &Government &Politics