February 13th, 2013 // 4:04 pm @ Oliver DeMille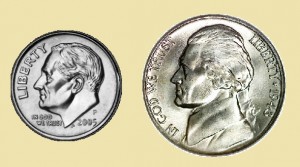 In the push for more gun control and changes to our national immigration policy, a few very important things have been mostly left out of the news in recent weeks.
They have been mentioned, yes, but not emphasized.
And these items deserve to be seriously considered by all Americans.
First, economic figures came out last week showing that the U.S. economy actually shrank during the last quarter of 2012—with negative growth in the U.S. GDP. The Administration waived this off as hardly newsworthy, a mere blip in many months of growth, but for those who closely watch the economy this is a serious concern. Recession hurts us all.
Second, a poll last week showed that 53% of American citizens consider the federal government a threat in their lives.[i] This is very different from an approval rating. In fact, this is extreme. A majority of Americans now see Washington as a threat. This is a big deal, because a nation that doesn't trust its government is going to become increasingly dysfunctional—and solutions are going to be more difficult in such an environment.
Third, a new article argues that Congress and some federal Executive-Branch agencies are prone to political corruption[ii]—especially from well-funded special interest groups. The article concluded with concern that it is probably only wishful thinking to hope we can ever return to being governed according to clear, known, accepted principles instead of bureaucratic complexities. Government now is just too big.
Fourth, as a corollary of item three, the complexity brought on by the sheer size of the federal apparatus has created the same level of bureaucratic technicality at the state and many local levels of government. Even our towns, cities and counties now tend to operate in the complicated style of federal agencies, where simplicity is suspect and byzantine rules apply to things that should be easy and straightforward. Locales are often funded from Washington and find that their otherwise uncomplicated systems must be complex in order to interface with federal offices and programs. The World Economic Forum ranked the United States 76th in free economic burdens on business growth.
Fifth, many modern governments are now in the business of creating new "rights," telling people that they need these "rights," and then finding that the government can't afford to fund these "rights."[iii] This causes government to grow even more, in the desperate attempt to fund newly-established "rights" by consistently increasing taxes. Note that such "rights" aren't inalienable, but rather established by governments. Among these "rights" are health care, unemployment income, and the pursuit of money for a growing number of consumer wants.
Sixth, the U.S. infrastructure of roads, bridges, electric grids and drinking-water systems will cost $2 trillion to bring up to first-world standards.[iv] This at a time the government can hardly afford its current liabilities.
In short, government policies are slowing or reversing our economic growth, the people don't trust their government, the government just keeps growing and growing, costs are increasing, and government is becoming increasingly complex and difficult to manage at all levels.
This same bundle of policies—along with massive involvement in foreign wars—brought down many of the empires of history, including the Roman, Ottoman and British.
Perhaps the six items outlined above haven't led the news cycle simply because they aren't really anything new.
Most regular Americans probably already knew about these trends—at least at a gut level—before they were officially announced.
Still, these are in many ways the big news of 2013.
This is the new environment in which we live, and all of these trends are making freedom less likely to flourish in the months, years and decade ahead.
Government is simply too big right now, and as it continues to increase in size many more such problems will naturally arise.
***********************************
Oliver DeMille is the chairman of the Center for Social Leadership and co-creator of Thomas Jefferson Education.
He is the author of A Thomas Jefferson Education: Teaching a Generation of Leaders for the 21st Century, and The Coming Aristocracy: Education & the Future of Freedom.
Oliver is dedicated to promoting freedom through leadership education. He and his wife Rachel are raising their eight children in Cedar City, Utah.
Category : Blog &Current Events &Economics &Featured &Politics