June 1st, 2015 // 6:15 pm @ Oliver DeMille
(Should Presidents be Treated Like Royalty?)
News and Fans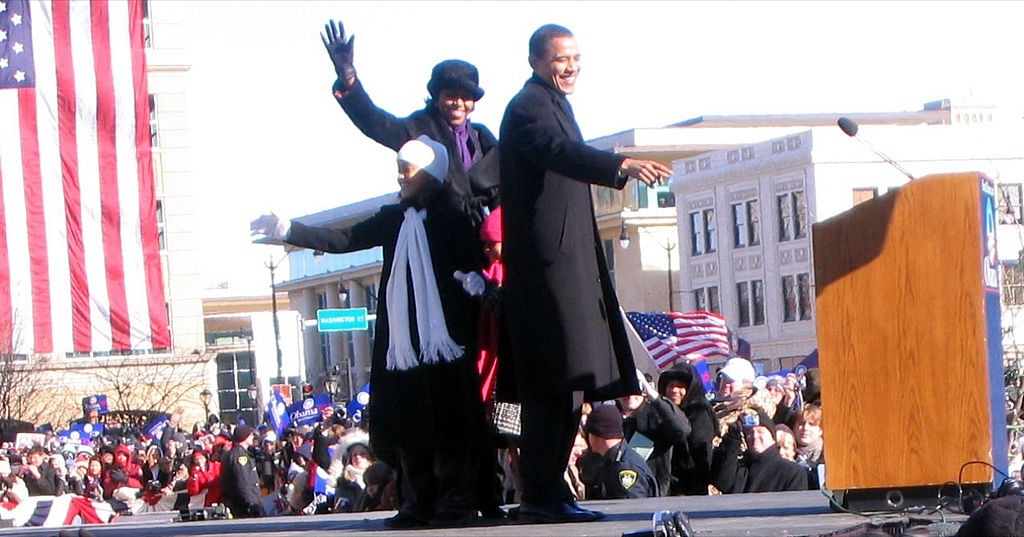 A strange thing happened recently. President Obama visited my state, just a quick flight and a few meetings. But to watch the state news reports, you would think the most important celebrity in all of history was visiting. The media simply fawned over the president. The news channels broke into all the nightly television programs and gave special reports. Not on some major announcement, but on…wait for it…the President arriving at his hotel.
Reporters were on the scene. Anchors cut back and forth between the reporters and expert guests opining on how long the President's day flight been and how much longer before he would arrive at the hotel. This went on and on. No news. No policies. No proposals. No events. No actual happenings.
Just a president and his entourage arriving in a plane, being driven to the hotel, and staying overnight. The reporters and other news professionals—on multiple channels—were positively giddy.
I shook my head in amazement. The American founders would have been…well, upset. At least Jefferson would. Adams? That's a different story altogether. In fact, it got me thinking.
John Adams, the second president of the United States, made a serious mistake during his term in office. He had served for a long time as ambassador to the English crown, and he picked up some bad habits in London. He witnessed the way members of Parliament treated the top ministers in the British Cabinet, and how the ministers themselves fawned over the King.
He had, likewise, watched how the regular people in England bowed and scraped to the aristocracy. Almost everyone in Britain saw every other person as either a superior, an inferior, or, occasionally, an equal. This class system dominated the culture.
And, as an ambassador of the American colonies, Adams had been pretty low on the pecking order in London. He had seen how this aristocratic structure gave increased clout to the King, to Cabinet members, and to the aristocrats. So when he became president, he wanted the U.S. Presidency to have this same sense of authority, power, and awe.
In fairness, reading between the lines, I think president Adams' heart was in the right place: He thought this would help the new nation gain credibility in the sight of other nations. He wanted the president to be treated like royalty.
But Adams forgot something very important.
Aristos and Servants
Americans weren't raised in such a class system. They found such bowing-and-scraping to the aristos both offensive and deeply disturbing. For them, this was one of the medieval vestiges of the old world that America (and Americans) had gratefully left behind. The principle behind this was simple: if we treat leaders like aristos and kings, they'll start acting like aristos and kings, and our freedoms will be in grave danger.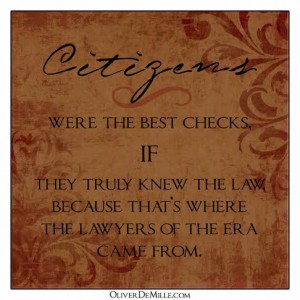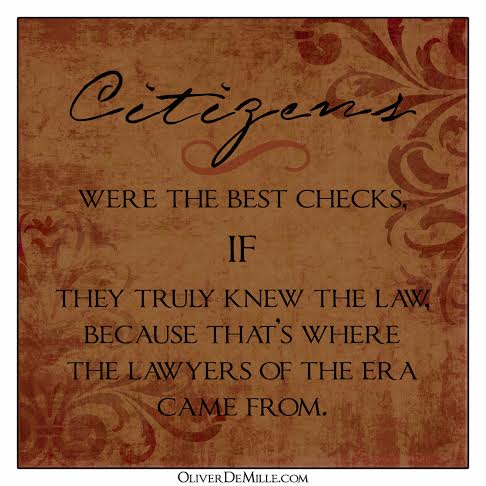 Moreover, Americans felt that such "prostration before their betters" was especially inappropriate where government officials were concerned. "Government leaders work for us," was the typical American view. And if the citizens start acting like their leaders are aristocrats and royalty, they'll stop thinking and acting like fiercely independent free citizens.
But still Adams wanted the people to treat the president like royalty. Jefferson was appalled at Adams' words and behavior in this regard, and his criticisms of President Adams' on this matter fueled a rift between these two men that lasted almost two decades. At times, the biting rivalry and harsh words bordered on hatred—if not of each other, certainly of the other's behavior.
Jefferson believed in a democratic culture, where each person would be judged by his choices and character—not by class background. Even more importantly, he believed that, in fact, government officials do work for the people—and the higher the office, the more they are servants of the people.
As president himself, Jefferson went out of his way to avoid and reject any "airs" or special perks of office. He saw himself as simply a man, one of the citizens, who had the responsibility to serve all the other citizens. He wasn't superior to them—he was the least of them, their servant, their humble servant.
After 8 years as president, Jefferson had established this as the way each president should be viewed: a regular citizen, serving as president while elected, but not treated as inherently royal, superior, or in any way better than anyone else. No perks, no special treatment. Yes, security for the Commander in Chief obviously needed to be different than for the average person. But other than that, no aristocratic fawning was appropriate.
Madison followed the same model, and after him Monroe. So did John Quincy Adams and other presidents through the eras of Andrew Jackson, Abraham Lincoln, Teddy Roosevelt, and FDR. Truman angrily rejected any attempts to put him on an aristocratic pedestal.
Eisenhower rebuffed aristocratic perks both as a general and later as president, and Kennedy did the same in many ways—leaving his expensive upper-class clothes at home and dressing more like the people he worked with each day while in Washington. Reagan openly pushed against any aristocratic airs; as a movie star he was accustomed to celebrity, but clearly avoided it as president. He wanted to be a man of the people, a servant.
Generational Visions
And even while Adams tried to promote a higher level of fawning over the president, at least the media of his era had the good sense to criticize him for it. To take him to task. To note that such is not the American way.
But something changed, somewhere along the way. Was it because Kennedy was considered American "royalty" even before the presidency, or because Reagan was already a Hollywood celebrity before he occupied the White House? Or did the change come during the Clinton era, or the Bush years? (Ironic that such fawning of the Chief Executive came after Nixon.)
Or was it the way Hollywood portrayed presidents—with actors like Michael Douglas or Martin Sheen glibly spouting a sense of arrogant power and aristocratic entitlement? Did entertainment capture our national imagination?
When did we start seeing the world as classes of royals, aristos, and "regular" people? When did "celebrity" become an accepted reason for special treatment in America?
Should we respect the offices held by our political leaders? Absolutely. Should we honor those who serve? Absolutely. Too often the level of civic discourse today is coarse and angry. More respect is needed. And, just as importantly, less aristocratic fawning is needed.
I once wrote about experiencing this trend firsthand while hosting a visiting dignitary many years ago. After an evening event, we went to a restaurant. The dignitary and I naturally walked to the back of the line, but one of the other hosts hurried to the front of the line and arranged for a "VIP table." As we walked past the rest of the line, people vocally grumbled. We heard words like: "Hey, don't cut in line," and "You can wait your turn, just like the rest of us."
When the other host responded by telling the people in line the dignitary's title and name, the frustration grew louder. "We're Americans too," one man said. "We don't worship titles in this country. Wait your turn." A number of similar words were exchanged. The dignitary demanded that we go back to the end of the line just like everyone else.
Fast forward over two decades later. A similar scene. I walked with a dignitary to the back of a large restaurant line, and someone in our group arranged for us to go straight to our table. As we passed the line, people asked, "Who's cutting in line?"
But these voices weren't angry. They were just curious. "It's a celebrity," someone said. "Oh, okay," was the general consensus. "Of course. Let him ahead, then." Apart from trying to see if they recognized the person, everyone in the line seemed totally content to let a celebrity pass.
The earlier line had been made up mostly of people from the Greatest Generation and the Boomers, while the second line consisted mainly of Gen X and Millennials. The U.S. clearly changed during the two decades between these experiences. But is the change a good one?
It's an important question: Can we maintain a democratically free society when the broad culture sees people as "superiors," and "inferiors"? When we as Americans have come to see celebrities as naturally deserving special perks, and government officials as people to be submitted to? Won't that change how we vote?
Indeed, it already has.
Focus and Fawning
Would John Adams like the way Americans now treat their presidents and other celebrities? What would the British aristos of the American Founding era think of Americans today? Are we just as "domesticated" as the London populace of their time? We don't exactly "bow" yet, but have we become a nation that "bows and scrapes" before people we see as "our betters?"
And if this applies to "power celebrities," meaning government leaders, what does that say about the American people as wise stewards and overseers of freedom? Politeness is good, no doubt. But which is classier:
A people who move aside for aristos, craning their necks to catch a glimpse of celebrity and snap a photo on their phones, or,
A people who think everyone is an important leader because we are all citizens of a great, free nation?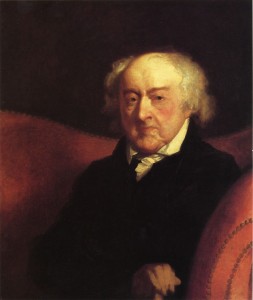 Whatever Adams would think of the way many Americans now turn giddy in the presence of political leaders, Jefferson, Washington, Franklin and Madison would not like it. Jefferson would certainly call foul. This is not the way to maintain a true democratic republic.
Treat everyone like aristos, or no one. Period. That's the only way to be equal and fair.
Don't treat some like aristos and others like commoners. Because if we do, freedom will quickly decline. (It will decline more for the commoners than the aristos, by the way.) Even Adams hated such obsequiousness when he witnessed it in Europe.
Clearly, as mentioned, the security of top leaders is very important. So is the security of everyone else, but it is true that top officials and celebrities often face more frequent threats. Also, more respect in our civil discourse is needed. But the servile toadying to political celebrity by many in our current populace and even media is a disturbing trend.
Again, we should certainly be respectful of important office. But sycophancy isn't the American way—as Adams learned when the "commoners" refused to give him a second term. In fact, they instead entrusted the presidency of their nation to the leading voice of democracy and equal treatment for all citizens: Thomas Jefferson.
We should be so wise. Give us a president who stands what matters—boldly, openly, and effectively—while simultaneously rejecting the perks and "airs" of aristocracy, or worse, an Americanized royalty.
Give us a president who vocally reminds us that he or she is just one of the citizens. And who openly remembers and operates on the principle that we, the people, are the real leaders of the nation. It's time for the media servility and simultaneously smug superiority of the White House to be replaced with what our nation actually needs—quality, grown up, leadership by someone who truly understands what makes freedom tick. The people.
As for the media, focus more on policy and principles, less on ratings and the "royals who lead us." And none at all on what hotel somebody stays in. There are people with real needs in this country, and current policies are hurting millions of American citizens. Let's fix them. Starting with spending our media airtime on what really matters.
Category : Aristocracy &Blog &Citizenship &Community &Constitution &Culture &Current Events &Featured &Generations &Government &History &Leadership &Liberty &Mission &Politics &Statesmanship