August 19th, 2015 // 2:10 pm @ Oliver DeMille
The Three Republican Parties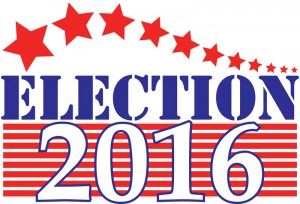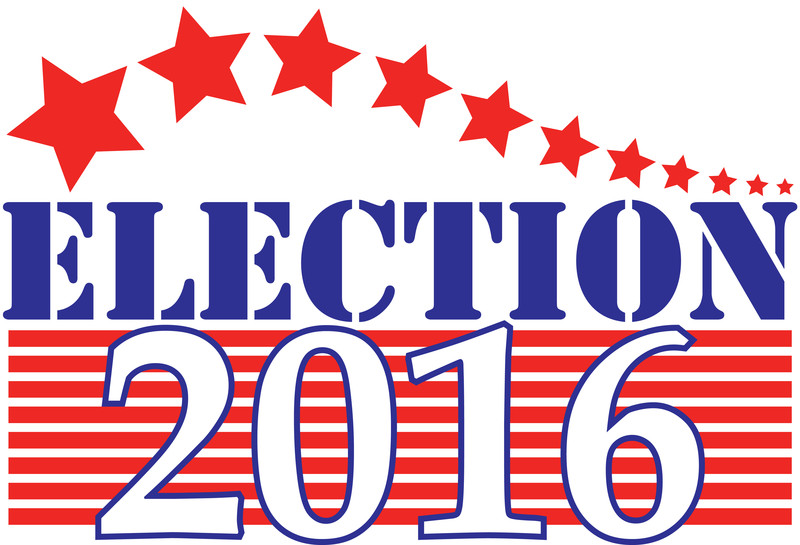 There are now three Republican parties. One is the Republican Establishment, a group that basically stands for maintaining the status quo (with one change: a Republican White House). This is the party of Nixon, Ford, Bush I, Dole, Bush II, Romney, Chris Christie, and Bush III.
This group can best be described as fiscally conservative, internationally aggressive, moderate about immigration, supportive of Common Core and other centralized plans for education, and socially moderate. It is also a group that will increase spending and the size of the federal government.
A second group in the GOP is made up of Deep Conservatives: fiscally frugal on the surface, focused on limited government, aggressive on conservative social issues, strongly supportive of Israel, against Washington-run education plans, and hawkish on national security and immigration. This is the party of Mike Huckabee, Marco Rubio, Scott Walker, Rick Perry, and Bobby Jindal.
It is the Eisenhower/Reagan wing of the party. If the historical pattern holds, this group will unwittingly increase the cost and size of government, though it will likely shift spending a bit from liberal programs to more conservative priorities. It tends to talk a lot about fiscal responsibility, but when in office it just can't seem to reverse federal spending—it always increases the debt. People in this group are often referred to as "the Republican base."
The third segment of Republicans could be called the "Coalition of Change". Members of this group are deeply frustrated with the status quo, with Washington's refusal to do what the voters want, and with the fact that government grows and grows under both parties—Republicans just as much as Democrats. They dislike Common Core, No Child Left Behind, and the Department of Education, and are split on immigration and international interventionism.
This group includes the Tea Parties, a lot of other people who feel that Republicans have repeatedly promised to repeal Obamacare and reduce the national debt but never actually do it, and also a lot of non-Republicans who don't like the GOP brand very much and prefer to be independents (but typically vote for the Republican presidential nominee rather than the Democratic candidate).
Numerically, the third group has the most voters—and the most passionate voters of the bunch. This advantage is based largely on the enthusiasm of Tea Partiers and also the large number of independents who vote Republican during presidential elections.
But this third segment of the GOP isn't big enough to determine the election all on its own. All three groups will be needed for any candidate to win the White House.
The bigger story is that an interesting trend is now part of the Republican landscape: over the past two decades, this third group is growing. Between 1952 and 2004, GOP primaries were a battle between groups 1 and 2 (the Republican establishment versus social conservatives); but in 2008 the third group had significant influence. Its power grew in 2010, 2012, and 2014, and it is now largely driving the Republican primaries in 2015.
What this third group will accomplish in 2016 remains to be seen. But few people are clear about what, exactly, these "different kind of Republicans" actually want. What do they really stand for? Most Americans, even most Republicans, aren't sure.
What Group 3 Really Wants
There are two things to consider here. First, in what ways are this third group of voters like the other two major segments of the Republican Party, and second, how are they different?
All three groups agree on the following: fiscal conservatism and strong national defense. Only group 1 is generally happy with the status quo, as long as Obama can be replaced by a Republican. Only group 2 cares deeply about social issues as a central part of the presidential race, and only group 3 fully intends to cut entitlements and drastically reduce government spending. These are the major policy differences.
But the real divide between group 3 and the others is found on matters of tone and scale. This third, largest, group that votes Republican wants the following:
To actually, significantly, reduce the national debt and see the debt clock going backwards. Not just more fiscal responsibility, but a literal and lasting reversal of the debt.
For the number of federal departments, programs, and employees to decrease. A lot. But even a little change would be a good start.
For states to stop giving more and more power to Washington, and for the federal government, in fact, to send a number of powers back to the states. Not in a merely symbolic way, but in tangible, practical, realities.
To reduce the amount of job-killing, business dis-incentivizing regulations from Washington and state governments, in order to attract more investment into the U.S. economy, spur the entrepreneurial sector and catalyze a new era of American small business innovation, and boost sustained economic growth and better jobs for American workers. This includes actually repealing and replacing Obamacare. Nothing less than real results will do.
To change the regulatory mess that has put U.S. businesses on unfair footing with their international competitors. And to put America back in its superpower role by drastically improving our economy—as a direct competitive victory against China, Russia, Saudi Arabia, Brazil, Mexico, Iran, ISIS, and the European Union.
Real change, something genuinely different in Washington–not just more growth of government and debt that has occurred for nearly thirty years under both Democratic and Republican administrations.
This can all be summed up in the phrase: "Make America Great Again." (This phrase isn't original to Donald Trump, but he saw its popularity and adopted it. Many in group 3, and a lot in group 2, appreciate this and agree with him.)
Members of group 3 want these things for real—not just as campaign promises that are forgotten after election day. They are tired of empty promises. They want action, and they want results.
Moreover, they are increasingly convinced that the typical brand of Republican candidates will never get us there. They want something different, led by someone different than the historical mass of normal politicians, and they want it now.
The Two Wings of Group 3: Thinkers vs. Fighters
At an even deeper level, Republican group 3 voters—and quite a few in group 2—are divided into two main camps: those who want an anti-big-government Fighter to lead the change, and those who believe a truly conservative Thinker will be more likely to actually bring genuine change.
The "Thinker" wing of group 3 tends to support the following candidates:
Ben Carson. If Trump weren't in the race, it is likely that Carson would perform much higher in the polls. Or, possibly, he is benefiting from the growing sense that an outsider might actually have a chance. Many Trump supporters cite Carson as their second choice. His non-political background and soft-spoken, articulate defense of freedom and common sense principles are alluring to many group 3 voters. He also has significant group 2 support. He is definitely not a status-quo candidate. Carson would certainly be a different kind of president, a plus for those in group 3.
John Kasich. The Ohio governor is painted as a group 1 Establishment Republican by the media (based on his resume in Washington and Columbus), but he touts himself as a strong "Federalist" whose main focus is reducing the power of Washington and sending health care, education, law enforcement, tax funds, and other issues back to the states—getting the federal government out of our lives. Whether this can catch on in an electorate conditioned to think about everything in national terms remains to be seen, but if any Americans can get behind this "Federalist" change it is group 3 voters. Kasich is also seen as a fighter as well as a thinker, and an optimistic fighter to boot. He could be a formidable general election candidate, and could appeal to some voters in all 3 groups. He is also a proven budget balancer at both state and federal levels. But many in group 3 worry that he is too much like other group 1 candidates, too much the normal politician, and they worry that his conservative talk will turn to Bush-like establishment governance once in office. For this reason, he probably won't get a lot of group 3 votes.
Rand Paul. In the tradition of his father, Ron Paul, the medical doctor and more recently Kentucky Senator cites the Constitution on numerous issues and appeals to those who care deeply about the future of freedom. On the "Thinking" basis, he is in the top tier of freedom supporters, right along with Ben Carson. On the other hand, Paul's emphasis on national defense over global interventions weakens him with groups 1 and 2, and many in group 3. His words are often more popular to group 3 voters than his persona—many wish he were more effective as a fighter. Others think his Constitutional approach is exactly right. Paul has also worked hard to appeal to a number of voters outside the traditional Republican tent in a general election.
As for the "Fighter" wing of group 3, the most popular candidates are:
Donald Trump. His talking points and stump speech are a point-for-point summary of what many in group 3 want. And he's been saying the same kind of things for thirty years. In addition, his intensity, unscripted candor and clear passion for American exceptionalism and America's future are exciting to many group 3 voters—and some in group 2. The big challenges for Trump are that (1) many voters are put off by his brash approach (though this is exactly what many of his supporters like), and (2) he'll probably get very few, if any, group 1 votes during the primaries. His success or failure in the Republican primaries will likely depend on how many group 2 and group 3 voters he can sway to his side. Major threats in international affairs could also increase his popularity among such voters.
Carly Fiorina. She has struggled to get her message across and gain wide name recognition, but like Carson and Trump she is a non-politician who focuses on real change in Washington. Fiorina is also popular among conservative policy wonks and some policy-oriented major donors. She is gaining a reputation for being succinct, articulate, and master of the issues.
Ted Cruz. The Texas Senator was the pre-Trump "extreme" candidate, but with the intensity of Trump's run Cruz is now considered more mainstream by the media and many in group 2. Trump's involvement could be a real benefit to him. If Trump drops out (doubtful), Cruz could become a favorite of many group 3 voters—and he'll be more appealing to some in group 2 than Trump. (Neither is likely to appeal to group 1.) He is outspoken, reveres the Constitution, and in many ways is both a "Fighter" and a "Thinker." Like Trump, he sometimes comes on very strong and makes enemies at the same rate that he attracts support. Whatever happens in this election, Cruz is likely to be a rising star in group 3.
Can a Candidate Gain Support From All 3 Groups?
There may also be some crossover candidates, those who appeal to group 3 and also to one of the other main segments of the GOP. But first, let's make it clear that Jeb Bush will never appeal to group 3, simply because he's not seen as a "Fighter" or a "Thinker." He's establishment all the way. Many voters in group 3 would vote for him if it came down to Bush vs. a Democrat, but many others would vote Democrat or even "write in" someone else.
If given a serious third party option versus Bush, many in group 3 would vote for, say, an independent Trump bid for office, even though they know that the "Ross Perot effect" would sweep a Democrat to victory. Still, in their mind, "This might teach Republicans a lesson, and Bush isn't much better than the Democratic nominee anyway. In fact, he may be worse than a Democrat because with a Bush-style Republican in office we'll have little support for real change in the midterm Congressional elections." Few in group 3 believe that Bush would seriously repeal Obamacare or reverse the national debt.
Chris Christie scores strong on "Fight," but group 3 sees him as just another establishment candidate. He'll get very little support from group 3.
Group 1 or 2 candidates who could get some crossover support from group 3 voters include Mike Huckabee and, perhaps, Scott Walker, who are seen as "Fighters." Another candidate who might be able to garner some group 3 support as a "Thinker" is Marco Rubio. Rubio has two other things going for him from a group 3 viewpoint: 1) the fact that he'll likely appeal to a lot of young voters (who have supported Democrats in recent elections) and 2) his strength with Latino voters (who will likely determine who wins the general election in the tightly-contested swing states).
Group 3 would discount these things if Rubio were more of an Establishment Republican, but his Tea Party roots give him some street cred and he would likely receive strong group 3 support in a general election. Indeed, the Clinton and other Democratic campaigns have expressed a real concern about running against Rubio as the Republican nominee. But in the primaries, Rubio sometimes comes across too "establishment" to many in group 3.
How the 3 Groups See Each Other
To summarize:
Group 1: Establishment Republicans want to win the White House, rebuild and maintain America's military and spread U.S. power and presence in the world, promote centralized controls over education, and increase the fiscal responsibility of the federal government. They are moderately concerned about the border.
Group 2: Deep Conservatives want to re-strengthen the military, and tackle budgets and debt. They also promote significant conservative social changes in the nation (desiring to alter regulations concerning abortion, gay marriage, anti-religious policies, etc.). They are against Common Core, and want to effectively secure the border with Mexico. Most of them are more interested in national defense and support of our allies (especially Israel and Britain) than in aggressive international military outreach.
Group 3: Republicans who want major change, Tea Parties, and Right-leaning independents who desire real change in America. They want to actually cut government departments, spending, and programs in significant ways, stop Common Core and secure the Southern border, reverse the national debt clock, and catalyze a major boost to the economy by changing anti-growth regulations and encouraging more entrepreneurship and investment. They want to make America great again.
Group 1 tends to see group 2 as too idealistic and too distracted by social issues, and group 3 as too extreme in both policy and tone.
Group 2 tends to see group 1 as too focused on winning (victory above principles), and group 3 as too revolutionary (not realistic about what can get done). Group 2 also considers both other groups too lukewarm on important social issues.
Group 3 tends to see the other two groups as "politicians," "the status quo," "more business as usual," "more talk than action," and "never going to actually change things." Group 3 voters are tired of Republican campaign promises that don't bring any real change after the election. Many of them consider group 1 voters to be closer to Democrats than to themselves.
In short, group 3 voters (and an increasing number of voters in group 2) are only going to support a candidate who is actually different from the norm. (Thus the strong support for Fiorina, Carson, Trump, etc.) The media, on the other hand, tends to think that only candidates with traditional government resumes should be considered for the presidency. This view is shared by most professional politicos, and by many centrist voters in both parties.
The Coming Future
It is these two views that are on a history-making collision course with each other:
(1) "A Republican in the White House"
   versus
(2) "Make America Great Again"
For group 3 voters, this means Typical Politicians vs. Anti-Politician candidates. Group 3 wants a true, authentic change in what kind of person leads this nation. They don't care all that much about what policies the candidates say they support, because they've heard good policies from candidates before—and then watched the same candidates change their views once elected. Instead, they want a different kind of person in office. This includes the non-politicians and also, depending on who you talk to in group 3, anti-Washington candidates like Cruz, Rubio, Huckabee, and possibly Walker or Kasich.
This is very difficult for the media or mainstream to grasp, but it is real. And support for this change is growing.
Whether this gets worked out in 2016 will depend on how much traction Donald Trump, Ben Carson, Carly Fiorina, Mike Huckabee, or structural reformers like Rand Paul, John Kasich, or Ted Cruz can get—and maintain. Together these candidates are receiving well over half of Republican support in the polls, and Trump himself gets the highest numbers. In contrast, Bush and Christie combine for less than 10% in many polls.
Here's the main point, and anyone who is interested in America's future would do well to consider it carefully: If we don't elect someone very different, a non-politician or at least a very different kind of politician, the growing sense of frustration with our government will only deepen and spread.
This is real, and it is a major cultural phenomenon. In fact, it is as powerful on the Left as on the Right (e.g. Bernie Sanders, the Occupy Movement, the passion for words like "Hope and Change," etc.). At some point, if not in 2016 then in the years ahead, this drive for a real change in Washington is going to gain enough momentum to fundamentally alter our government. It has already won major victories in 2006 and 2008 (by Democrats), and in 2010 and 2014 (by Republicans). If current growth continues, it will eventually dominate one of the parties, or create a bigger third party that ends the reign of either Democrats or the GOP.
If this passion ever builds enough support to take the White House along with Congress, it will mark a new era in America. The key words of this movement are quintessentially American: innovative, pioneering, entrepreneurial, fighter, free-enterprising, tough, exceptional, great, strong, chutzpah,…and free.
(Click here to see Part I of this report)
Category : Blog &Citizenship &Constitution &Culture &Current Events &Economics &Generations &Government &Independents &Leadership &Liberty &Politics