September 10th, 2015 // 6:30 am @ Oliver DeMille
"U.S. median income is $42,000 per year, while the European median income is $27,000. That's close to the average difference in annual income between U.S. high school grads ($28,000) and college graduates ($45,000). And the current elite class wants America to become more like Europe. This explains much of what Washington is doing these days."
 What Is Coming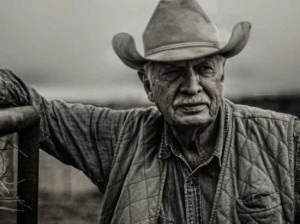 There is a serious crisis coming. Most people just hope it won't come. Their subconscious minds tell them: "If we hope hard enough, and avoid thinking about it, maybe it won't happen."
Sadly, it isn't quite that simple. The crisis is coming.
What's the Crisis? Imagine this: It's the summer of 2017, and we have another career politician in the White House. On the day of the 2016 election, or even earlier, we learned that none of the anti-Establishment candidates were going to win. Instead, the media informed us that the American electorate was putting another regular politician into office.
And since inauguration day, that president has followed a path similar to earlier presidents, from Bush I and Clinton, to Bush II and Obama: the national debt is still skyrocketing, our foreign policy is a disaster, the government is growing, increased regulations attack our prosperity every month, and the Supreme Court is legislating additional policies that hurt the nation.
On top of all this, the mandates of Obamacare are really kicking in now, increasing many small business costs by 30% or more annually—and as a result, those businesses that survive are laying off large numbers of employees. Your family health insurance premiums are up many thousands of dollars a year. The economy is still struggling, with less than a 2% growth rate, and good-paying jobs are increasingly scarce. At least one or two of your close friends or family members have lost their jobs.
In other words, it's clear that the 2016 election has changed almost nothing. Terrorist attacks are increasing in both Europe and a few targeted attacks in the United States—as Iran uses its new $100 billion dollars to fund such violence. ISIS is still spreading, and China continues to increase its naval presence around the Pacific Rim. Moreover, Putin is becoming increasingly aggressive, not just in Eastern Europe but also in Syria, the North Pole, and the Pacific.
If the new president is a Democrat, there is a strong push to increase taxes and federalize even more state-level programs. If, contrast, if the president is a Republican… well, exactly the same thing is happening.
If we vote for the same kind of candidate we've voted for since 1988 (a career politician), we're going to get the same thing we've experienced since…you know…1988. Meaning that career politicians are going to give us the same thing that career politicians have always given us:
Increased government. Very little positive change. A continual slide toward bigger government, higher debts, and decreased individual prosperity and freedoms.
Coming Paths
This is the crisis ahead: More of the same. Except that it's continually a bit worse, year after year, election cycle after election cycle.
"The definition of insanity," you remind yourself, "is to keep doing the same thing while expecting different results." In business, the prime directive is that to actually change an organization, you have to significantly change the leadership. If career politicians keep running the White House, little is going to change. This is true.
It's frustrating. We don't want to believe it, because we hope things will be different this time. But each election proves that it's the reality. Career politicians do what career politicians do. Over and over.
Specifically: whatever career politicians say as candidates, once they're elected they do what they've done before. Count on it. The following presidential candidates are not going to bring much change to Washington:
Joe Biden
Hillary Clinton
Jeb Bush
Chris Christie (to his credit, Christie is openly promising to do what career politicians do: just more of the status quo)
Marco Rubio
Scott Walker
John Kasich (actually, at least Kasich has balanced two major budgets—the federal budget during the 1990s, and Ohio's budget while serving as governor; thus, he'll likely do this again—even if he doesn't do much else, this is a pretty good thing)
But does anyone actually believe that if Jeb Bush is elected president we'll reverse the national debt, repeal Obamacare, or seriously send education decisions and funding back to the states, where it belongs? No way.
The above candidates are part of the system; and reaching the pinnacle of the system they've spent their lives supporting won't incentivize them to drastically change things. Whatever your political views, it's clear that those who've made their lives in the system aren't likely to alter it in any significant way. Period.
The following are a lot more likely to really change things:
Bernie Sanders
Carly Fiorina
Rand Paul
Donald Trump
Ted Cruz
Ben Carson
Say what you want about them, but they aren't part of the typical Washington Establishment.
If elected, would one of them actually change things?
Maybe. Maybe not. But there is at least a chance.
In contrast, with the first list above, there's no reasonable, rational expectation of real change.
Part II: What Will the Crisis Look and Feel Like for Americans?
Beyond the question of whether or not real change will come after the 2016 election, a deeper question is this: "If it doesn't come, what will happen?"
In other words, "Where is our current national trajectory taking us?" First of all, if real change does come, it could take a number of different directions. That's what change does. Genuine change is almost impossible to predict, because a significant change causes so many additional, cascading, changes.
If anyone on the first list above becomes our next president, I believe we have less than a 1% chance of changing course in a serious way that really shifts our national direction. Even if someone on the second list is elected, I'm convinced we'll have less than a 40% chance of such a course correction (and 0% if it's Bernie Sanders).
And let's be clear: a course correction is desperately needed. If it doesn't come, where are we headed?
Answer: In the early 1960s, many in the Euro-American elite class adopted the idea that the U.S. was beginning to outpace the nations of Western Europe—economically, technologically, and militarily. Moreover, they calculated that such a divide would be bad for business (specifically the business of the elites, which includes both the economic endeavors of the 1% and also their political influence).
To combat this growing divide, the elites began using their institutional, fiscal, and monetary influence to make the United States more like Europe. They began in earnest by dropping the gold standard in 1971, and providing an influx of elite money into higher education donations and endowments, and simultaneously with increased investment in and ownership of major media outlets.
Influenced by these funds and those who provided them, education began spreading the idea that America should be more like Europe, and the graduates of these programs increasingly dominated the campus scene through the seventies and eighties. By 1987, Allan Bloom decried what amounted to the Europeanized politicization of higher education in his bestselling book The Closing of the American Mind.
Choosing a Dream
Media increasingly reinforced this same message—"America should be more like Europe"—in stories and reports, from the major national newspapers to the Big 3 television networks. Nearly all cable channels and Establishment-supported Internet news outlets followed suit.
Among Establishment policy makers, Samuel Huntington's writings on "Civilizations" and Francis Fukayama's "End of History" essays pointed U.S. financial-, domestic-, and foreign-policy institutions (and bureaucracies) in the same direction.
Where does this leave us today? The "American Dream" includes the ideal that each household should achieve home ownership, financial independence (at least by the time of retirement), cars, savings, education for the kids, and a better lifestyle for each additional generation. In contrast, a middle class family in Europe typically lives in an apartment, has fewer children than American families, owns (on average) less than one car, and expects decreasing financial opportunities for coming generations.
To put this in financial terms, the U.S. median income is $42,000 per year, while the Western European median annual income is $27,000.
While it may not appear so at first, these numbers are drastically different—especially if you are applying for a home or vehicle loan, trying to start a business, deciding how many children to have, or funding a child's college education. Indeed, an American family of three making the European median income of $27,000 a year typically lives in an apartment and has approximately $4,050 a year or less in disposable income. The U.S. median income of $42,000 upgrades the family to a home and $12,180 in annual disposable income.
That's roughly the same as the average difference in annual median income between U.S. high school grads ($28,000) and college graduates ($45,000). That's right: the direction of U.S. median income is headed toward less than the average wages of high school grads.
This comparison is not overstated. This is where we're headed. Of course, the affluent classes won't suffer this same fate, but a lot more Americans will become part of the struggling class. Just like in Europe.
Who we vote for matters.
If we want real change, we need to vote for something different.
Category : Aristocracy &Blog &Business &Citizenship &Community &Constitution &Culture &Current Events &Economics &Education &Foreign Affairs &Generations &Government &History &Independents &Leadership &Liberty &Politics