January 26th, 2016 // 12:24 am @ Oliver DeMille
The Maybe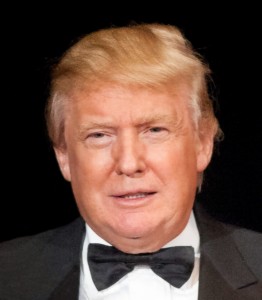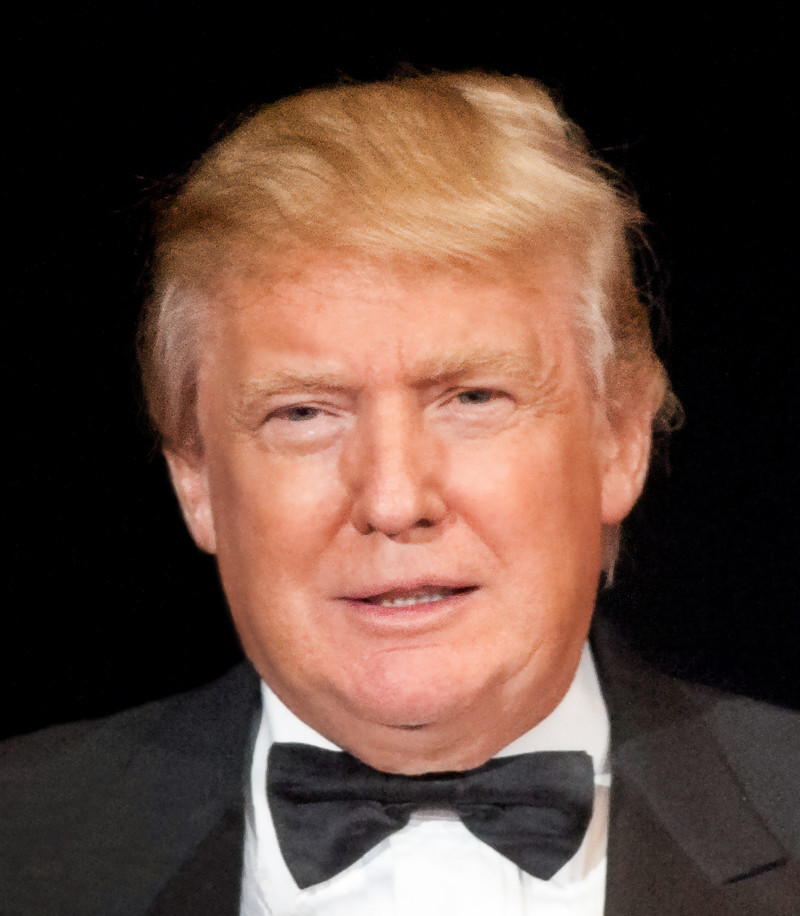 A lot of people can't stand the thought of Donald Trump for president. And, in contrast, a lot of people really like the idea. But neither of these groups, alone, is going to make the decision. Those who support Trump will vote for him, and those don't, won't.
There is another interesting group that will have a lot of influence in the primaries, and perhaps in the general election. This group (let's call them Group X) isn't sure what to do with this election. Perhaps Group X was summed up best by a man in Iowa who said something like this:
A lot of people don't want to vote for Donald Trump, but they really do want to vote for someone like Donald Trump—someone with pretty much the same views, the same policies, the same disdain for Washington, the same sense of really fixing things, and the same aggressiveness, but without the outrageous, bombastic, offensive and extreme.
Group X could have a huge impact on the election. But if not Donald Trump, then who else could they elect?
What Voters Want
Some pundits immediately suggested that Ted Cruz or Chris Christie might meet their needs. But the Group X voters shook their heads. What the pundits don't seem to understand is that many voters believe that if Christie, Rubio, Cruz, Bush, Fiorina, or Huckabee win the White House, it will be politics as usual in Washington. And the voters hate this.
Just think: Who will any of these candidates put into the top cabinet positions? Answer: politicians. The same old faces. Meaning that nothing will change.
But Trump: he'll put in new people. From outside political circles. He'll do things very differently. And that's what voters want. This is what the Republican and media pundits don't seem to grasp. The conservative voters want change. Real change. Not another George Bush I and George Bush II era.
The truth is, members of Group X want Trump, but they want him to be less…scary. To stop attacking war heroes, the disabled, and every minority in the nation and world. They want him to be politically incorrect, but not petty, vindictive and mean-spirited.
Moreover, as a nation we're now moving into an era of war, whether we realize it or not. It's a new kind of war, to be sure, with sleeper cells waiting in neighborhoods (like in San Bernandino) and lone extremist shooters (like in Philadelphia, Tennessee, and Fort Hood). But it's real.
Group X voters want a wartime president, someone who says hard things and fixes heretofore unfixable problems. But they are torn, because they want the same president to do it all nicely. Many of these people have long felt that politics is too contentious and corrupt. They've spent years hoping for a new era, one that addresses the uncomfortable mire of American politics.
Now they are faced with just such a major shift, but it is headed in a very different direction. Putin is a wildcard and obvious danger, and China's threat rests heavy on many Americans. Al-Qaeda, the Taliban, ISIS and other terrorists have many voters very concerned, and now the idea that radicalized terrorist attackers might be living in any neighborhood…it has a lot of people scared.
All this at a time that many Americans suffer a sort of collective PTSD about the Great Recession of 2008-2012. "When will the next major problems hit our economy?" many people wonder. Others ask, "Has the economy really, actually, recovered like Washington claims? Then why doesn't it feel like it?"
The Trump Card
Many committed Trump supporters have long since moved past this internal struggle. In their minds, it is clear that Washington is a disaster, that both parties are unable to really put things in order, and that Trump is the most decidedly-non-politician in the race.
They don't necessarily agree with everything he says about the border with Mexico, but they believe he'll build a real wall and close the border if anyone can. In their view, none of the politicians will even get close.
Likewise, they don't agree with Trump's worst rhetoric against Syrian refugees, or other groups, but they're convinced that he'll make the nation a lot safer than anyone else who is running.
Apply this same approach to every issue—Russia, China, the economy. Trump supporters believe that if anyone can actually take on Putin, Iran, China, and change the economy, it's Trump. In their view, everyone else in the presidential race will just dither around, play politics, talk a lot, and nothing will really change. In fact, things will just get worse over the next four years—just like the last eight, sixteen, or even twenty-four years have under Obama, Bush and Clinton.
And, of course, on the other side of the divide there are those who wouldn't dream of voting for Trump. From their perspective, he's unpredictable, divisive, and vindictive—unfit to be in the White House.
The challenge for Group X is that they partially agree with both sides. They struggle, because on the one hand they think that only Trump will really change things. Only Trump will actually fix these huge problems. They've just watched decades of politicians make promises, and nothing got done, or bad things got done. They know what another politician in the White House will do—and they don't want that.
But on the other hand, they wonder if Trump will change it too much. Will his extreme rhetoric go too far? Hasn't it already? Will rounding up illegal aliens in the U.S. go too far?
They like Trump when they think about him facing off with Putin, ISIS, China, North Korea, and Iran. He might be wild and unpredictable, but he's OUR wild and unpredictable—so watch out! But they cringe when they picture how he might decide to respond to a big race riot in a major U.S. city. Or ten major U.S. cities.
The Real Race
This is the big debate in the 2016 election. For this group of conservatives (in Iowa, New Hampshire, South Carolina, Nevada, and a handful of other early voting states) who will probably determine how the primaries turn out, it's not Trump vs. Cruz, Trump vs. Carson or Bush, Trump vs. Rubio or even Trump vs. Hillary Clinton or Bernie Sanders.
It's Trump vs. Trump. Pure and simple.
Which way will these Group X voters turn? They are being pulled in two powerful directions, and the elections are rapidly approaching.
As the primaries arrive, we will see what they decide. They may pull back, deciding in the end that Trump is just too much of a wildcard, or they may decide that it's finally time for a major shakeup in Washington, even a bumpy, white-knuckled one. After all, things have been going badly for over twenty-four years, so let's try something different.
Trump supporters say that concerns about Trump are extreme, that the rhetoric of the campaign will eventually calm to the intelligent decisions of a President Trump—a proven leader and an effective, rational business executive, an inspiring and good father.
The X Group will consider this viewpoint as well. But it is still very unclear how they will vote. We will probably have to wait for the actual caucuses and primaries to see which direction they'll choose.
Category : Blog &Citizenship &Community &Culture &Current Events &Economics &Foreign Affairs &Generations &Government &History &Independents &Leadership &Liberty &Politics