May 19th, 2016 // 8:19 am @ Oliver DeMille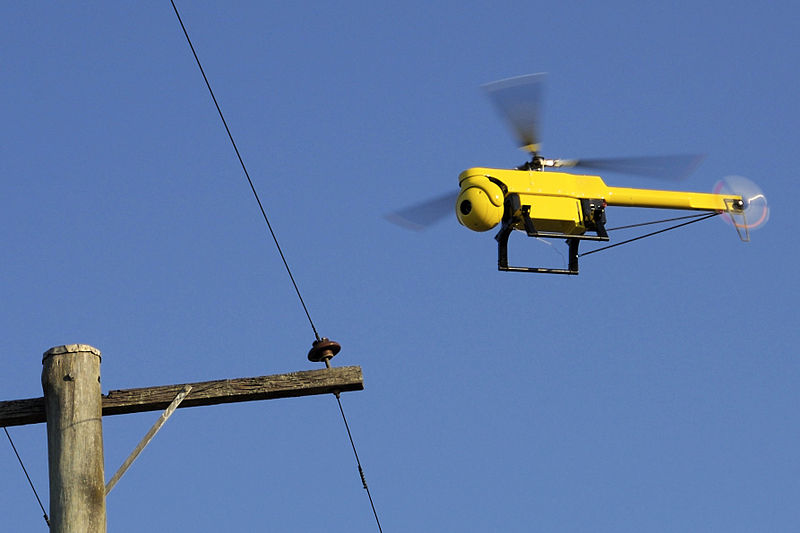 These three things are big deal. A very big deal. They're floating around there in the back of our minds, but we don't talk about them very much in our current society.
We need to start.
I
First, it is clear to almost everyone that the Drone Revolution has drastically changed the world—probably in ways that we can't really undo. Whatever other functions they'll eventually fulfill, drones are the ultimate war machine. They can be programmed to do things unimagined in earlier wars, like search out specific people from certain races, religions, viewpoints, business or educational backgrounds, etc.
They can be programmed to target a specific person. And all his/her friends. Everyone he/she loves. Those who agree with him/her on political issues. Governments can use drones on their own people, as well as in battle.
Very few people are taking this very seriously. On the one hand, it's so potentially monstrous that we don't like to think about it. Imagine drone technology in the hands of a Stalin, a Hitler, a Nero, Caligula or Mao, Saddam Hussein or an ISIS sympathizer in your neighborhood. If history has taught us anything, it's that bad guys do sometimes rise to great power.
It will happen again, and drone tech combined with computing power is a recipe for disaster.
On the other hand, if we did want to stop it, what would we do? Most people believe it's a fait accompli. No chance of turning it around. They're probably right.
II
Second, the Crowdsourcing Revolution isn't over—it's just beginning. It has largely put the newspaper industry on the ropes, and the book industry is also now under the gun as Amazon grows. In fact, many brick and mortar malls are increasingly empty as Internet sales on many types of products and services soar. Education at all levels is facing serious competition from free online learning sources, and big swaths of the health care sector are being crowdsourced as well.
The good side of crowdsourcing makes a lot of things less expensive, easier to find, and quicker to obtain (or learn). The downside is that the large companies that control the data have algorithms that can influence us in ways we never imagined. For example, a man texts his wife to find out where a certain kind of cereal is in the pantry, and within minutes his smartphone chimes and offers him a coupon for the same cereal—from the supermarket closest to his home. Or if he texted from the office, it lists the grocery store nearest to his work.
This kind of data-mine-marketing is becoming a commonplace experience for those who use certain apps, and while it might feel a bit creepy at first, over time people get used to it—and even grow to expect it. Very Minority Report. How much governments and private organizations are using this kind of tech is unclear, but it's growing. Add personal location tracking technology to the mix, and we really are living in a surveillance state.
III
Third, there's a new buzzword floating around in economic circles: "Crowd-Based Capitalism." The idea is that in the emerging 21st Century economy we're evolving a whole new economic model. Not socialism. Not capitalism. Certainly not free enterprise. A new approach. As one book from MIT put it, we're moving into a "Sharing Economy," where "the end of employment" is being replaced with "the rise of crowd-based capitalism."
The idea that employment as we've known it for the last six decades is increasingly outdated. For example, in the May 2016 issue of The Atlantic an article showed how one couple used up their entire life and retirement savings—and the entire life savings of the husband's elderly parents—to put their two daughters through college. The idea of college training being essential is now being taken to incredible levels: The savings of two couples wiped out, just so their offspring could graduate with a degree—in an economy that doesn't value degrees like it used to. (See "My Secret Shame," The Atlantic, May 2016)
A truly new economy is emerging, but most people haven't realized it yet. They're still caught in the old—and paying for it in tragic ways.
Another example: When 2016 presidential candidate Ted Cruz said the following, "The less government, the more freedom. The fewer bureaucrats, the more prosperity. And there are bureaucrats in Washington right now who are killing jobs…", the response was immediate. Two professors, one from Yale and the other from Berkeley, replied that the opposite is true: The bigger the government, the more freedom, and the bigger the bureaucracy, the more prosperity. ("Making America Great Again," Foreign Affairs, May/June 2016)
A lot of people actually believe them.
But reality is still reality. Crowd-based capitalism means more government, and this isn't the path to a great economy. The thing that is actually rising to replace the 1945-2008 era of employment it is a reboot of entrepreneurship and small business ventures.
The new economy can go in one of two directions:
Government reduces the amount of anti-business and job-stifling regulations, and spurs a major entrepreneurial boom. This will create a lot more jobs, opportunities, and incentives for increased global investment in the U.S. economy.
Government keeps increasing business-stifling regulations and takes the profits from businesses (big and small) to create a "sharing economy." This will create a much higher rate of dependency on government welfare and state programs, reduce the number of people fully employed (making enough to live in the middle or upper class), and drive investment to other nations.
How the so-called "sharing economy" differs from socialism is actually academic. Yes, on paper it has a somewhat different structure than Marxian socialism. But for the regular people it's going to feel pretty much the same. A few wealthy and powerful elites at the top, a small middle class of managers and professionals who work mostly for the elites, and a burgeoning underclass living largely off government programs.
Two books* on this topic are: (1) The Sharing Economy: The End of Employment and the Rise of Crowd-Based Capitalism by Arun Sundrarajan, and (2) Saving Capitalism: For the Many, Not the Few by Robert Reich.
For the other side of the argument—why freedom and free enterprise are the real answer—see my latest book, entitled Freedom Matters.
Middle America is still experiencing a serious economic struggle. Things are getting worse, not better. As one report on the heartland put it: "On every sign, in every window, read the vague and anxious urgings…Remember the Unborn; …Don't Text; Don't Litter; Buy My Tomatoes (Local!); Let Us Filter Your Water; We Can Help With Your Bankruptcy. Then bigger gas stations sprawled on crossroad corners, unoccupied storefronts…another consignment store." ("The Country Will Bring Us No Peace," Esquire, May 2016)
As an ad for Shinola products reminds us: "There's a funny thing that happens when you build factories in this country. It's called jobs." We haven't seen very many factories built here for a long time. Crowd-based capitalism isn't a solution.
Conclusion
Together, these three changes in our world are a very big deal:
The Drone Revolution
The Crowd-Sourcing Revolution
The Post-Employment Economy
If you have more ideas on these important developments, share them. If not, learn more about them.
The future can be determined by a few elites who think about such things, or by all of us. The more regular people engage such important topics, the more influence we're likely to have.
The truth is, we've forgotten Watergate and Kent State. (See "The Cold Open," Esquire, May 2016) We've forgotten Nixon and that the 2000 presidential election was decided by the intervention of the Supreme Court. (Ibid.) We've forgotten a lot of things.
As one report put it: "We've forgotten how easily we can be lied to." (Ibid.) If we let them, Washington and the media will just tell us what the elites want us to know—and think.
*affiliate links
Category : Aristocracy &Blog &Business &Culture &Current Events &Economics &Entrepreneurship &Generations &Government &Independents &Information Age &Liberty &Mini-Factories &Politics &Postmodernism &Prosperity &Technology