May 25th, 2016 // 6:12 am @ Oliver DeMille
Parties, Issues, and Funds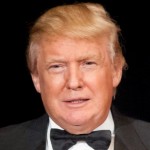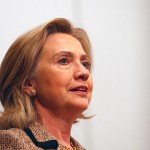 Mitt Romney was right about a number of things. One of the most important, even though it got him trouble with some voters, is that a solid 47% of the nation is against the Republican candidate for president (whoever he or she is), simply because a large group depends on government programs to financially make ends meet. In fact, the number appears to be increasing.
According to one report, "Nearly half of Americans would have trouble finding $400 to pay for an emergency." The same article notes that "47 percent…would cover the expense by borrowing or selling something, or they would not be able to come up with the $400 at all." ("My Secret Shame," The Atlantic, May 2016)
Indeed, in 2014 only 38 percent of Americans thought they could come up with the money for a $500 car repair. (Ibid.) In other words, the number 47 percent (who needed government help to survive in 2012) may now be closer to 62 percent.
High and Low
This is a challenging dilemma. On the one hand, those with a sense of needing more government support and programs to make ends meet are a lot more likely to vote for Hillary Clinton or even Bernie Sanders than for any Republican. As the electorate becomes more financially strapped, it tends to swing to candidates promising more government help.
On the other hand, it is the liberal (Bill Clinton/Barack Obama) and moderate (Bush I/Bush II) policies—growth of government intrusion in the economy and poorly-constructed education, health care, banking and other programs—that have brought our economy to this point. As more people vote for bigger government, the government naturally grows and the economy further stalls. It's a self-fulfilling negative cycle.
In a truly free enterprise economy, entrepreneurship would create a lot more jobs and prosperity. It brings approximately 80% of new jobs in the United States—but the sheer mountain of red tape a business start-up now faces (based mostly on the policies of the four presidents just mentioned, and more from Obama than the others), has significantly gummed up the economy. Obamacare is making it even worse, with the most damaging (job-killing) parts of the Affordable Health Care Act still slated to go into effect in 2017.
Between 2003 and 2013 the median net worth of Americans dropped an amazing 38%. (Ibid.) And it's still going down.
In short: Big government isn't helping—it's adding to the problem.
Beginnings or Endings
Remember the 2012 presidential debates where Romney suggested that Russia is a major strategic threat to the United States and Obama scoffed and lectured Mitt about not knowing what he was talking about? Three years later, guess what? Russia a major strategic threat. (See Foreign Affairs, May/June 2016: "Putin Returns to the Historical Pattern," "The Revival of the Russian Military," "The Quest to Restore Russia's Rightful Place," "Why Putin Took Crimea.")
The same is true in economics. Bigger government, thousands of additional business- and job-stifling regulations on the books, and more red tape, don't help the economy. They hurt it.
And a majority of Americans are now feeling the effects. Fifty-five percent of households don't have enough savings to make it for even one month. (Op Cit., The Atlantic) If the middle twenty percent of households, the true middle class in America, lost their income right now, they could, on average, continue their current lifestyle for just six days. (Ibid.) That's six days!
The sudden 2016 "defaults on subprime auto loans indicate that the American willingness to just keep buying…can't lift us out of this [economic] pickle…. The general default rate for all subprime auto loans jumped from 11.3 to 12.3 percent in just a month—exactly the kind of 'can't pay my bills' phenomenon that triggered the [2008] housing collapse." ("The Portfolio," Esquire, May 2016)
Recently announced: Sports Authority is filing chapter 11 bankruptcy, Staples is closing 50 stores, Fairway is near default, American Apparel filed for bankruptcy, and even Walmart is closing 154 stores. (Ibid.) The list of other companies on the brink or downsizing and cutting jobs is long.
The economy is sputtering.
All this in the midst of a presidential election year. I don't know what Donald Trump will or won't do in the Oval Office (whether he'll be just another politician or really lead out and reboot the economy). But one thing is very clear: If Senator Clinton is our next president, the number of Americans who require government support to make ends meet by the year 2020 probably won't be 47 percent, or even 62 percent, anymore.
It will be a lot higher.
Category : Aristocracy &Blog &Business &Current Events &Economics &Entrepreneurship &Government &Liberty &Mini-Factories &Politics &Producers &Prosperity