July 6th, 2016 // 7:15 am @ Oliver DeMille
(Note: In the Internet Age, writing short blog posts usually wins the day.
"Nobody wants to read more than 1-2 pages," the experts say. "Less is more."
I usually try to follow this maxim. But today I'm making an exception.
So be forewarned: This article is quite a bit longer than usual, and I feel that
every word of it is worth reading! Enjoy…)
I.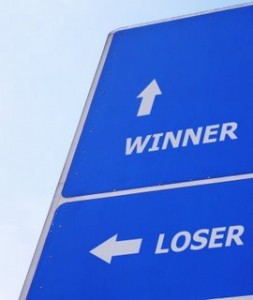 Free enterprise isn't perfect. But the most popular alternative proposed in human history—equality—isn't either. Neither of them bring full justice or fairness to society.
The truth is, freedom has a lot of problems. Still, humankind hasn't come up with anything better than freedom as the guiding societal arrangement—and so far in history the many human attempts at creating lasting equality have brought disaster after disaster.
Here's why: Life isn't fair. And life isn't just. There is unfairness and injustice in every era of history—in every nation and time period. A world that is entirely just and fair simply doesn't exist—and has never existed—among humans.
Even in an ideal society, whenever that comes (and I believe it can and will come), there will still be unfairness. Just like there is unfairness in every family, every business, every friendship, every marriage, every relationship, every church, every group of humans anywhere.
No exceptions.
To repeat it one more time: If it's human society, then human nature is at play, and therefore there will be injustice and unfairness. Period.
II.
Of course, people don't like this reality, so all through history we've tried to change it. Some people attempt to fix this frustrating reality with more "freedom," but it doesn't work. Not perfectly. So they try to fix it with more "equality," but that doesn't work either.
They try to fix it with increased government regulation, intervention, and oversight, and guess what? There is still injustice and unfairness. In fact, such governmental attempts nearly always increase the amount of injustice and unfairness.
Here's the reality:
The problem with freedom is that it always ends the same. In a free society, an elite economic class eventually rises and dominates the regular people. Without government controls to keep those who succeed in the market from becoming too big and powerful, elite economic classes always take over.
The quest for equality is also problematic. In a society seeking equality, an elite political class always rises and dominates the people. If there isn't a level of economic openness that truly allows anyone to rise economically, and to rise as far and as big as they choose (as long they don't violate anyone's inalienable rights), a few elites always use government power to keep certain people from competing in the marketplace—and this results in even more inequality.
If you like the allure of "equality," read Item #2 over and over until it makes sense. It is, literally, the history of almost all human societies.
If you love freedom, read Item #1 as well. It's very important to understand this reality. (See, for example, Federalist Papers 1, 2, 10, 14, 15, 18, 19, 20, 51)
III.
The American framers knew this history, and they tried to find a middle ground. They hoped that by separating powers and further checking and balancing the forces of government, they could keep the elite economic class working in the Senate and in the Executive branch, and the elite political class busy in the House of Representatives and the Court—all fighting each other. Fighting enough, in fact, to keep both elite groups too busy to dominate the regular people.
The framers' plan worked and it failed. It worked because it improved the situation from what it had been before. The branches of government do attract much of the attention of the elite economic and elite political classes, and they do fight each other—a lot. Enough, in fact, that they dominate the regular people less than before the Constitutional system (for example, compare the English system from 1078 to 1894, and the Continental model from 1530 thru 1915).
But the Constitutional system failed too—because both elite classes still spend some of their time dominating the regular people. Result: we live in a society that isn't fair, and is often unjust.
Did the founding model improve things a bit? Yes. Demonstrably so. Did it entirely fix the problems of unfairness and injustice? Not even close. But it did better than any of the societies aiming for equality—just look at Russia, China, Cuba, Nicaragua, all of Eastern Europe between 1945 and 1989, and nearly all of Western Europe after the 1960s.
The elite economic class and the elite political class are still growing, and still inflicting their various agendas on the rest of the people. Thus our modern world: Not fair, not just. Also: not particularly free, and not very equal.
IV.
To understand this more deeply, compare the two groups as they currently operate in the United States. The elite economic class (largely Republican) is trying to convince everyone to support it by calling for "freedom," "liberty," "capitalism," and "free markets." It uses these phrases and slogans as catchwords for its real agenda: "Let's use economics to increase our power over the elite political class."
The elite political class (mostly Democrats) does the same thing. It uses terms like "equality," "social justice," "democracy," "fairness," "higher minimum wage," "free college for everyone," and so on to promote its actual agenda: "Let's use government to increase our power over the elite economic class."
In all this, here's the thing that everyone who wants to avoid being swayed or manipulated by the spin machines of either side needs to understand:
Both groups—the political elite class and the economic elite class—win when they keep their message complex. They both lose when the regular people understand very, very basic principles of freedom and fairness.
As a result, they both put a lot of money and resources into influencing academia, the media, the professions, and the entire upper middle class.
Let's get specific. When anyone argues for "equality," you have to move it out of the realm of complex, academic, deep, intellectual, and expert, and into the realm of very, very simple. The same is true when anyone argues for "freedom" or "free" markets, etc.
If you're in a place of complex, the elites are winning. If you get to very simple, extremely basic, the regular people might win.
V.
So how do we take complex "equality" and complex "freedom" and make them truly simple? The answer is easy. Just know the following two definitions of "equality":
Equality of Opportunity. Everyone has the same opportunity before the law, meaning they can do whatever they want as long as they don't violate the inalienable rights of any other person. And this has to be simple, not complex! Meaning: people can do anything, as long as they don't violate someone's inalienable rights. This might sound like too much freedom to the intellectual crowd, but the regular people get it. It works.
Equality of Result. The government tries to make sure everyone has the same results—a generally similar level of income, similar levels of ownership, similar levels of wealth (or poverty). Or, failing to obtain this, they settle for enforcing limits on how much any business, person, or family can own or grow—to try to keep everyone at least somewhere near the same level.
Anyone who argues for Equality of Opportunity is likely on the side of the regular people. They want things to be simple: A government that protects us from foreign invasion and local murderers, rapists, and thieves—and does nothing else at all.
That's simple: nothing else at all. Protecting inalienable rights, period. And doing nothing else.
Go beyond this, and you're into complex. Seriously: Any fudging of this moves society into complex, where the elite classes can step in with their experts and intellectuals and take charge.
Again: The simple approach wants government to allow people to do whatever they want, and own whatever they choose to earn, as long as they don't violate anybody's inalienable rights. Period.
In contrast, the forces promoting Equality of Results usually want either the elite political class to win, or the elite economic class to win. The political elite class dominates the regular people by using government to regulate, intervene, and keep down the power of the wealthy elite—or so they say. But in all of history this has never once actually happened.
What happens in real life is that elites promising "equality" and "fairness" get elected or appointed to power, and then they and their friends use their position and influence to rig the system so they end up keeping more of the money and power for themselves. This is what has happened every single time. No exceptions.
Literally—there are no exceptions in history. No matter how good the theory of equality and fairness may sound, nobody has ever done it in a lasting way. Some have gotten close—but within a few years it broke down. Always.
Always!
But that's not all. If the economic elite class dominates, it does the same kind of thing. It promises the people that it will keep the political elites from dominating, and then once it is in power it works to rig the system so it can dominate the regular people. Again, this is how it always works.
This bears repeating: There are no lasting exceptions in all of recorded history. It always ultimately turns this way, as long as either of the elite groups (political [Left] or economic [Right]) have the power.
The only time it doesn't happen this way is when the regular people maintain the majority of the power—by keeping the government protecting inalienable rights, and doing absolutely nothing else. This creates a true Equality of Opportunity. But this is a very rare situation indeed.
It happened briefly—for some of the citizens—in ancient Athens (the Solonic era), for two short periods during the ascendance of Rome (see the Gracchi and the Aurelian eras), during the Saracen golden age and later in the Swiss Vales period, during the Frank and Anglo-Saxon golden ages, after the implementation of the Magna Carta and again after the English Bill of Rights (but only for aristos), and after the American Founding (but only in the North and West, and only for some of the population).
Again, it is rare.
We don't live under such a system today. We are firmly dominated by the economic and political elites, and their battles with each other. They both claim to want to put the power in the hands of the regular people—but they never do.
Those calling for equality and freedom mostly want Equality of Results—either led by political elites (Democrats) or economic elites (Republicans). Neither of these ultimately promote the interests of the regular people. If they call mainly for "equality," "fairness," and "social justice," they are nearly always political elites vying for ascendancy over their Republican enemies. On the other hand, if they call for "freedom," "capitalism," and "America first," they are nearly always economic elites seeking to beat their Democratic foes.
People who are convinced by their slogans, catchwords, well-compensated intellectuals, and candidates are routinely disappointed, year after year after year.
VI.
Again: focus on the most basic principles. What we want is Equality of Opportunity—which is what government was created for in the first place. Jefferson outlined this very clearly in the Declaration.
This means simply that we want our government to protect Equality of Opportunity for everyone (strong protection against invasion, and violations of our inalienable rights—period), and do nothing else. Nada. Zero. Zilch.
A government that does anything else—whether in the name of "equality" or "freedom"—always ends up working for one of the dominant elite classes, or both.
So the next time someone tells you that we need more "equality" or "freedom," find out what they mean. If they mean Equality of Opportunity, great. If they mean something else…one of the elite groups, intellectuals, writers, experts, or apologists have been bending their ear. This may seem too simplistic to some intellectuals—but it is true nonetheless. (For example, very closely scrutinize Federalist Papers 1,15,31,47-49,62 and 70.)
When government protects everyone from foreign attacks and domestic infringements on our inalienable rights—and does nothing else—we're in the freedom zone.
Everything else done by government is an assignment from either the political elites or the economic elites, and their agenda is to keep the regular people in submission. Fact: they're good at this game, and they're still winning it.
VII.
One more thing. Understanding the historical roots of the idea of equality is very important. The word equality came from the ancient Greeks, and they meant something precise. Something specific. "Equality" was holding the same status before the law. But what does this phrase actually mean?
Well, for example, small landowners were "equal" with wealthy landowners, even if the wealthy owner had 100 or even 1,000 times the amount of land and wealth. (See Victor Davis Hanson, The Other Greeks) How could they be considered "equal" in such circumstances? Answer: on their land, their own private property, they had the final say. They couldn't do something to somebody that took away that person's universal rights, but they could kick that person off their land simply by choosing to do so.
It was their land. They actually owned it. Entirely. If the wealthy landowner with many thousands of acres came on the property of the subsistence owner with just ½ an acre—the small owner was in charge. Period.
They were equal—because on land one person owned, he had the power. And they both had this power, each on his own land. The law backed the owner up on this, even if the person losing a dispute was the very wealthy owner. If he was on the small owner's land, the small owner was the boss.
Equal.
And vice versa, if the small owner, or anyone else, went on the big owner's land.
This is where the concept began. "A man is the king of his own home." All men are thus equal.
Note that there is no forced equality here. Only enforced equality. The difference is important. Jefferson put this exact concept in eloquent terms: "endowed by their Creator…" In other words, the big and small owners were equal because "Nature and Nature's God" made it so.
They didn't become equal because of some act of government, and they weren't granted equality by some government decree. Instead, they were born equal, regardless of government. The government didn't force equality—it had no right to do so in this worldview.
It could only enforce the equality that was already there, put there by "Nature and Nature's God." Put there by an endowment of the Creator, to cite the Declaration of Independence.
Furthermore, "equality" in this sense was inalienable. It was given to all men equally by birth, by the Creator. It was to be enforced by government, never forced by government.
In contrast, the type of equality we usually talk about today—always on the political Left, and even frequently on the Right—is the kind of equality that government forces. Government wants people to be equal, so it sets out to legislate it, or decree it, or adjudicate it so. This is force, pure and simple.
VIII.
Any time we see real Equality of Opportunity, we're ultimately just talking about two owners each being the boss on his or her own land or home. When government tries to force equality, in contrast, it nearly always aims for a totally different kind of "equality"—not the kind that came from ancient Greece, but the kind that came from Assyria. In the Assyrian model, the King divided land "equally" among his subjects. They were "equal" in the sense that the King gave each subject what they had. Their ownership came "equally" from the same place—the government.
But this kind of equality is a poor counterfeit of the Greek version. Indeed, in the Assyrian approach, the King kept most of the land for himself and his relatives (royals). He typically maintained another big portion for his close friends and allies (aristos). Honored soldiers received the next level of "equality," and the rest of his subjects got what was left over—according to the whims of the King.
Call this "equality" if you want, but it's actually a totally different thing. It's not even equality at all, even though it still passes for it in most intellectual circles today.
When Marx and Lenin promoted modern socialism and communism, they gave great wordplay to the Greek type of equality—and yet every system set up based on their template implemented the Assyrian structure. No exceptions.
IX.
Indeed, the early Greek meaning of "equality" developed during the pre-polis era. (Ibid.) When a lot of people left the farms and built up the early city-states (city = polis), this model changed. While the small landowner and the large, wealthier land baron still followed the traditions of equality ("If I am on your land, you are the boss, and on my land, I am the boss, regardless of how much land each of us owns—thus we are equal…"), the new aristocratic management class in the polis soon saw itself as superior to the farming "hicks" of the countryside.
The cosmopolitan bureaucrats owned no land, in most cases. So what was their status? They saw themselves as above the rural farm-based regular citizens of their society, and they began demanding special tribute to themselves. They didn't ask to be treated as equals, but as superiors. The small and large landowners still believed in equality, but they found themselves dealing with an Assyrian-based urban aristocracy/bureaucracy that demanded taxes and titles—above that of all the landowners.
The polis-era landowners responded by arguing for equality—for everyone, including small landowners, big landowners, and the new class of urban managers. The urban elite, of course, rejected this idea—it would have made them equal in title and status with the nation's "hicks."
The urban aristos, however, had a problem when they adopted this new model. Sadly for them, they depended on these very "hicks" for all their food and sustenance. What to do?
Answer: They went with the Oriental approach, the Assyrian/Indian/Chinese model. They adopted monarchy. They argued that Kings and Queens would protect the whole nation better, and since the urban aristos ran most city-state governments, they were able to win the support of the urban working masses. They used "democracy" to support kings and queens who they promised would take better care of everyone.
The people who lived under the older system of pre-polis "equality" soon lost both their freedom and their equality. When they complained, they were informed by the urban aristocratic class that freedom meant having the honor of serving the King in whatever way he demanded, and equality meant accepting whatever station and ownership (if any) the King deigned to hand out to you. This pattern repeated across the Middle East, Near East, and West. (See Plutarch, Parallel Lives…; Will and Ariel Durant, The Story of Civilization; Arnold Toynbee, A Study of History; Hugh Nibley. Ancient State.)
Of course, the old crowd disliked this new approach. But the new, self-proclaimed "civilized" states had a name for the old landowners and their widespread freedoms and equality. They called them "barbarians." In England the term was "boors," and in America it was "hicks" or "clods," as Victor Davis Hansen reminds us. (Op cit., Hansen) President Obama exemplified this attitude when he mentioned that too many Americans cling to their guns and religion. He might as well have openly used the word "hicks."
The connotation (from ancient times to Obama) was that those in the big cities were smarter, better educated, wealthier, and in positions of power—while those in the "sticks" were less intelligent, less educated, less prosperous, and boasted few official titles of nobility.
Remember what the word "nobility" meant: "One who receives his position, status, title, lands, ownership, and assignments from the King." For their part, the landowners (big and small) rejected nobility. They hated the idea. They wanted ownership: which for them translated to equality and freedom.
X.
Fast forward roughly two thousand years. Today, the two major models of equality have the following characteristics: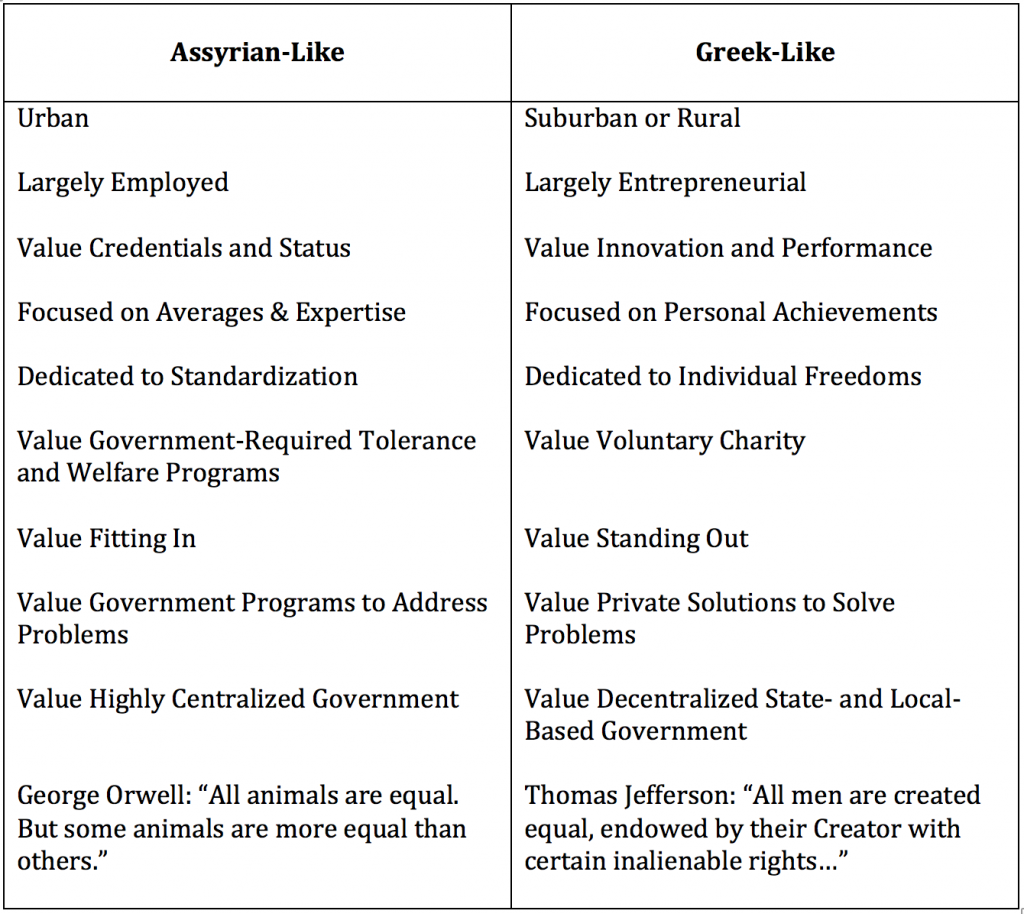 Note that both national parties—Democrat and Republican—are dominated by majorities who largely ascribe to the Assyrian values. Those who prefer the Greek principles are in a minority in both parties. They have higher numbers among independents than in either party, however; mainly because independent status by its very nature appeals to people who value standing out and emphasizing their individuality.
Again, original roots of both freedom and equality come from the same place—the pre-polis view of ownership, and of equal status and inalienable rights given to us by "Nature and Nature's God." This is the model the American founders adopted—Greek, not Assyrian.
The Assyrian approach has the King or other government—whatever it is—doling things (and rights) out to the people, telling them what they can and can't do. The Greek approach is different. It maintains that "Governments are instituted among men, deriving their just powers from the consent of the governed."
These exact words by Jefferson are perhaps the best summary of Greek equality (pre-polis) ever written. Specifically: the people are equal with each other, and they are, together, above the government. Unconvinced? Try this: "That whenever any Form of Government becomes destructive to these ends [What ends? The ends of: "Governments are instituted among men, deriving their just powers from the consent of the governed."], it is the Right of the People to alter or abolish it, and to institute a new Government…"
The Declaration goes on and on—spouting one pre-polis Greek equality/Greek freedom viewpoint after another. Remember, this all started with: "…all men are created equal…"
"Equality" as it is used in the Declaration means pre-polis Greek equality, not aristocratic/bureaucratic-rule equality. They are very different.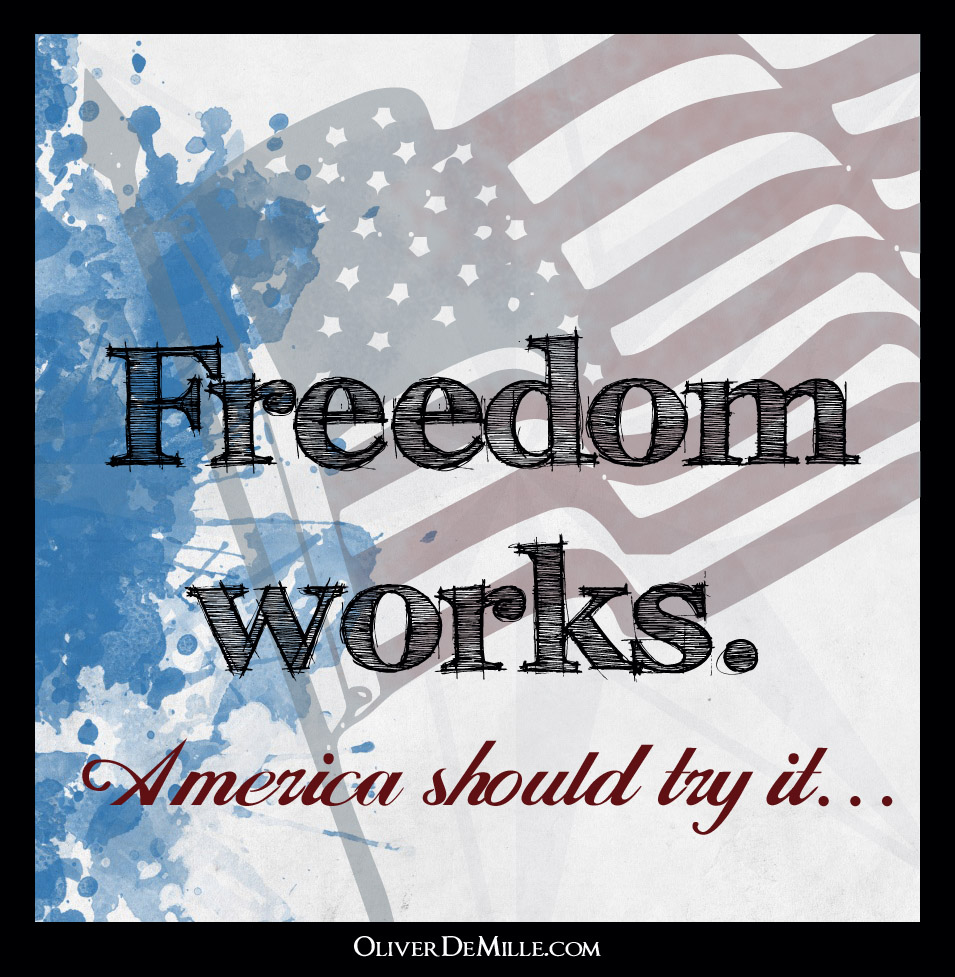 Finally, to repeat: the American founders got their views of both equality and freedom from the pre-polis Greeks (who got it from the Hebrews—but that's another article). It was the same culture. Same values. Today we usually just call it the culture outlined in the Declaration of Independence.
Because that's exactly what it is. Including:
Equality of Opportunity.
Freedom of the regular people.
Government only protecting inalienable rights—and doing nothing else.
Not a society run by either the economic elite or political elite classes.
The Declaration had it right: real equality means pre-polis, "Nature and Nature's God" equality—which also means freedom.
The truth is, we should give it a try sometime…
Category : Aristocracy &Blog &Citizenship &Community &Constitution &Culture &Current Events &Economics &Education &Entrepreneurship &Featured &Generations &Government &History &Leadership &Liberty &Mission &Politics