November 2nd, 2016 // 6:58 am @ Oliver DeMille
Washington's Current Slump
(And the Solution)
Growing or Shrinking?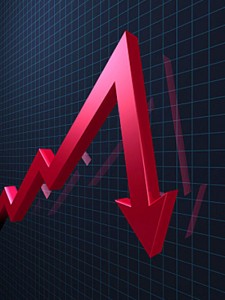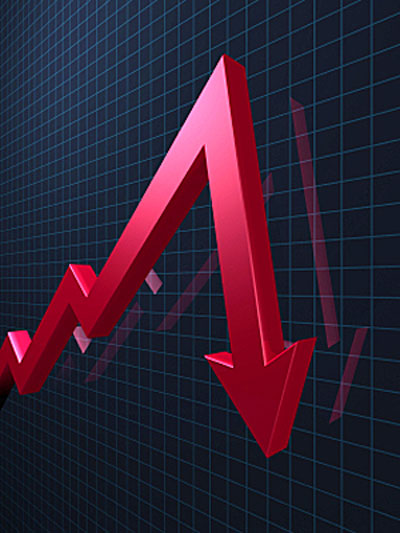 To pay for the national debt, including the unfunded mandates and entitlements ahead, "Uncle Sam needs more than $429,108.73 per person."[i] To figure out how this directly impacts you, just write down how much you make a year—and multiply it by the number of years you plan to keep working. (Not a perfectly precise approach, but it will get us in the ballpark.) Then multiply $429,108 by the number of people in your family. Find the difference between the two numbers, and that's how taxes will impact you in the years ahead.
For many Americans, the taxes in this reality are higher than the total amount of money they'll make. Which is why politicians want to take most of it from the rich. But when they do, the wealthy find ways to move their businesses and savings abroad or into other financial vehicles—hurting jobs, investment, and making the economic struggles of average Americans even more difficult.
However we slice this, it's a massive problem. It is already hurting almost all Americans (as seen in the Great Recession beginning in 2008, and growing ever since). Government stimulus, printing of inflationary money, and low gas prices have dampened how deeply we feel this problem right now—but these aren't going to last forever. At some point the bubble will burst, and the economy is in for a tough time. All of us will be directly impacted.
But Washington hardly seems to notice. During elections most candidates promise real change, but it seldom materializes, at least not in positive ways. In fact, since 2008 we've seen a stubbornly sluggish economy. Washington puts out positive statistics each month, but most people aren't feeling any kind of economic boom. And 90 days later Washington revises its past statistics—they are routinely much worse than originally announced.
Yet for some reason, the initial positive announcements make big headlines, while the revisions are usually buried in fine print. It's almost as if the mainstream media is trying very hard to make the current Administration look as good as possible, and sway the election in their favor as well.
Safe and Secure
It may also be that Washington actually doesn't notice how hard this economy is for most Americans. As "Phillip Longman recently noted in the Washington Monthly, the per capita income of Washington, D.C. in 1980 was 29 percent above the average for Americans as a whole; in 2013 that figure was 68 percent."[ii] That's 68 percent more! To put this in concrete terms, a person making $15 per hour would be compared to a person making $25 per hour. Or compare a person making $4000 per month to the 68% increase: $6720. Is it any wonder that Washington doesn't feel the pinch quite so much as Joe American?
Compared to average Americans, Washington is doing a lot better. So why would they worry? For many in the nation's capital, it must feel like time to fiddle, not worry that Rome is burning. Imagine how you'd be doing with 68 percent more money each month. (68% more of any amount seems fantastic. I'd be fiddling, too.)
Along with the struggling economy—largely a result of Washington's increasing mountain of red tape that is choking American businesses—the U.S. is continuing to spend a lot of money on national security programs that aren't working. "Since 9/11," an investigation in The Atlantic reported, "the United States has spent $1 trillion to protect the homeland. The new security state is vast—and growing." But "are we any safer?"[iii]
The experts answer that yes, we are a bit safer in some ways.[iv] But not even close to $1 trillion worth—and besides, we are less safe in a number of other ways.[v] Less safe, in fact, than we were when Bush won his second term or Obama was elected the first and second times. Specifically, Al-Qaeda and the Taliban are still around, Iraq is a mess, ISIS is growing, our privacy is dwindling (along with our spending power), and the threats from places like Russia, China, North Korea and Iran have actually increased, along with the growing dangers of cyber and other non-traditional attacks (chemical, biological, lone wolf, dirty bomb, etc.).
It seems the more we spend, the more vulnerable we are. Our lack of a coherent and widely-supported national grand strategy has made things significantly worse over the past decade.
As if this weren't enough, we are also now facing a growing threat of serious economic conflict with China, which is buying up contracts and supply chains for natural resources around the world. Unlike U.S. firms that work largely on their own capital or that borrowed from banks or investors, all governed by boards and shareholders, Chinese firms are managed by a central government approach—even more controlling than British mercantilism in the 18th and 19th centuries.
Circling Closer
We're right not to follow the Chinese model, since central controls undermine freedom. But the differences between our system and theirs skew the way economic statistics are reported, meaning that few Americans realize how bad our economic outlook really is. For example, in the latest Fortune 100 rankings of the biggest businesses in the world, the U.S. has 38 companies on the list, all of which are private.[vi] In contrast, China has 18 companies on the list; 16 of these are owned by the government.[vii] Combine the totals of these 16 businesses, and the Chinese government owns by far the biggest business in the world.[viii] Nobody else is even close.
Here's another way to look at this: of the biggest 5 businesses in the world, one (Walmart) is a U.S. company and the next three are Chinese—all owned by the government in Beijing.[ix] The combined revenues of these three Chinese businesses are double that of Walmart, and over three times the revenue of the fifth biggest company in the world, Royal Dutch Shell oil.[x]
In comparison, Europe is home to 29 of the biggest 100 businesses in the world, 28 of which are private, while 1 is owned by the government of France.[xi] Furthermore, Japan, South Korea, Taiwan and Singapore are home to a total of 11 of the 100, and all are privately owned.[xii] Together Russia, Brazil and Mexico are home to 4 of the world's largest 100 businesses; 1 (in Russia) is private and the other 3 are government owned (one from each of these nations on the last list).[xiii]
In short, of the world's biggest 100 businesses and largest producers of global wealth and prosperity, 20 are owned by a government, 16 of them by one single government: China. Yet Washington keeps hobbling American entrepreneurs and investors with increasing regulations that stifle our ability to compete. Yes, China's economy has slowed a bit this year, but their growth is still way ahead of the United States—and their slowdown will likely mean they're less willing to keep carrying our debt load (very bad news for our economy).
It's time for Washington to take note of our gloomy economic outlook, addiction to government overspending and growing debt, and a very expensive and bureaucratic national security apparatus that is more hat than cattle—as the saying goes in Texas. For this vitally important change to happen, we've got to stop expecting so much from the White House and demand a lot more from Congress. Until this occurs, we will keep declining in an "attack business, as usual" approach to the economy.
Forward or Back
All this that I have described here is a recipe for major American decline. And it is our current path.
With all that said, I'm an optimist. I believe the best years for America and the world are still ahead. But how soon we initiate those "better years" largely depends on the Congressional elections in 2016. We need a Congress that will finally stand up for the American people (against the executive and judicial branches) and get serious about creating a truly free, booming economy.
We haven't had such a Congress for decades—and we've been in decline ever since that trend started. Such forces of decline are now snowballing, meaning that the actions of the next Congress will largely determine America's trajectory for the 21st century.
[i] Harry S. Dent, Boom & Bust, July 2016
[ii] Cited in The Atlantic, September 2016, p. 102
[iii] Steven Brill, "Are We Any Safer?" The Atlantic, September 2016
[iv] Ibid.
[v] See ibid.
[vi] See Fortune, August 1, 2016, 110-119
[vii] Ibid.
[viii] Ibid.
[ix] Ibid.
[x] Ibid.
[xi] Ibid.
[xii] Ibid.
[xiii] Ibid.
Category : Aristocracy &Blog &Business &Citizenship &Community &Culture &Current Events &Economics &Entrepreneurship &Featured &Foreign Affairs &Generations &Government &History &Independents &Leadership &Liberty &Mission &Politics &Producers &Prosperity &Statesmanship &Technology