February 27th, 2017 // 7:44 am @ Oliver DeMille
(The Reality of Today's Political Protestors)
Thought vs. Feeling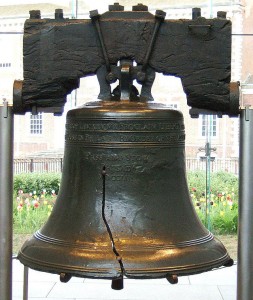 No doubt about it. Symbols matter. The flag. The national anthem. Stories about great heroes from history, such as Paul Revere or George Washington, Abraham Lincoln or Martin Luther King, Jr. In short, symbols move us. They take on a life of their own—above the historical facts, more important to peoples' hearts and minds than mere reality. "Never let the truth stand in the way of a good story," as Samuel Clemens put it.
Symbol has power. But not as much power as truth. The simple, genuine truth is even more formidable than symbol. Not always as influential, or persuasive, in the short term—but more important. Compare two views of the world:
Symbol over Substance: "Perception is reality."
Substance over Symbol: "The truth shall set you free."
The truth is that perception isn't reality; reality is reality. Period. But perception, or symbol, does have great power. That's why the arts are often more influential than science or logic: symbols make us feel, and feel deeply, and when our feelings are at high pitch our minds usually follow.
When politics is added to this mix, the results are interesting. Or, in more symbolic language: when our emotions take over politics, everything becomes larger than life–even overwhelming. The feelings are strong, tied to deeply emotional symbols: the White House, the media, election night agony or ecstasy. As a child I was always surprised at how much emotion adults exhibited when the names Nixon or Carter were mentioned. Immediate anger, or sadness, or a smile. Then came the name Ronald Reagan—a certain cause of sudden frowns or grins, depending on whom I was talking to at the time.
I wonder at today's children. Say "Barack Obama" to them, or "Hillary Clinton," and the immediate response is extreme. Happy or sad. Smiles or anger. Hardly ever anything in between. Say "Donald Trump" to our youth, and adults, and the response is pretty much never boring or uninterested. Anger, yes. Joy, yes. Sometimes mixed emotions. But seldom lukewarm.
Look Both Ways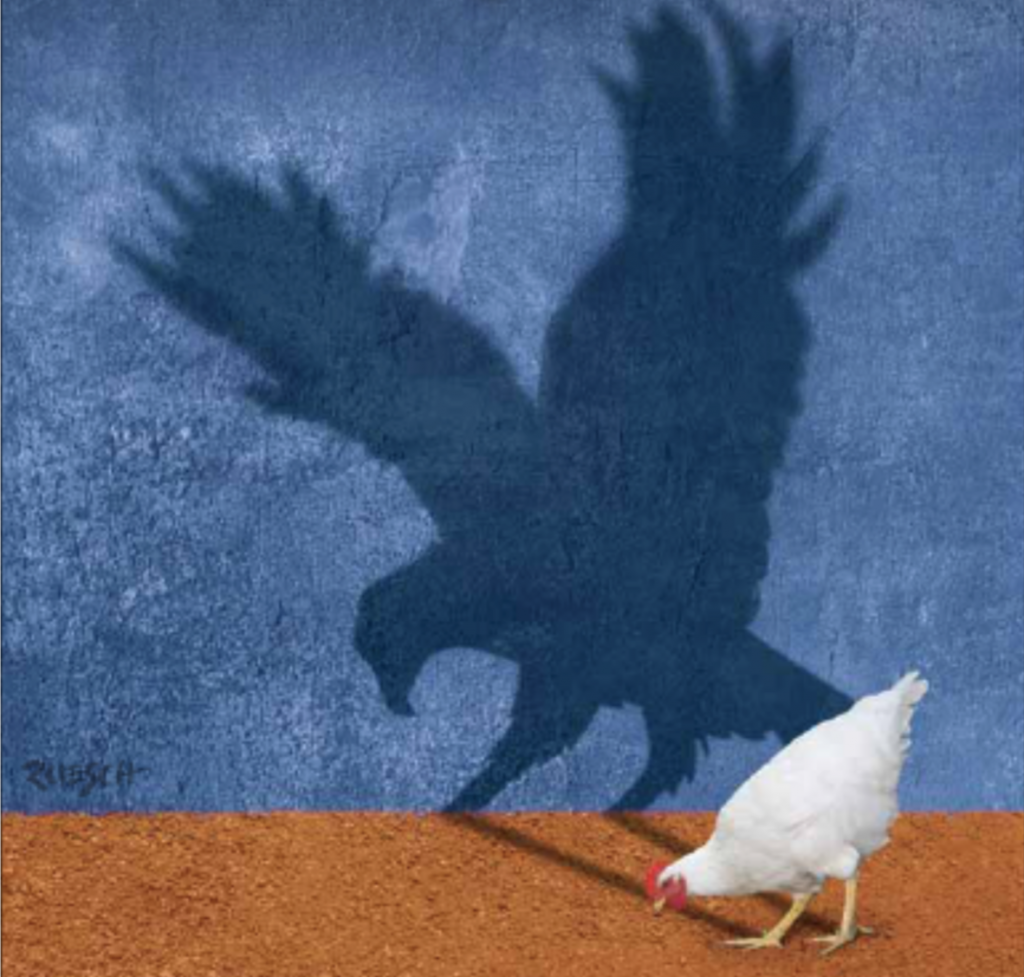 Such symbols have power. Indeed, to a large extent, the symbols of our modern politics dominate public opinion.
But substance still matters. It is, in fact, vitally important. If we limit our understanding of politics to symbol, we've got a major national problem. Jon Stewart pointed this out very effectively when he noted that while many of his friends voted for Hillary Clinton, those who alternatively voted for Donald Trump didn't do so because they support racism or calling people names, but because they tended to believe he'd be better for the economy.
In short, every top political figure is really two people: the symbol and the substance. To understand both is mature. To ignore both, thinking that the political leader is really only the symbol, or only the substance, is inaccurate and short-sighted.
The old adages "Focus on the issues" or "It's the economy, stupid," suggest that substance is king, that ultimately the voters choose based on the issues. But daily media spin and the words of celebrities, singers, actors (Oscars, Grammys, Music Awards, Hollywood, etc.) emphasize the other view—that symbolism is the real battle. One popular song says that we don't want science, we want signs.
In the Information Age, the symbols frequently consume us. Wise citizens see through media spin that paints a leader as all symbol. But such citizens aren't so fully swayed by substance that they think symbol doesn't matter.
This is complex. It's difficult for wise citizens, because they must weigh both the symbol and the substance of each political candidate, and decide which mix is best for the nation.
Just Symbol
The two big political parties make it even more difficult, by constantly trying to put symbol above substance, trying to convince voters that their party is best and their candidate best—regardless of the details or the optics, how things really are, or how things look. "Just vote for us" the parties assure us. "We're right; the other side is wrong. Always."
Again, astute citizens see through the smokescreen. They identify each candidate's substance, and symbols, and make the difficult choice. Wouldn't it be nice if we had more candidates who were strong both on issues and symbols?
For some, President Obama met that standard. The symbols were strong: first black president in the United States. Wonderful! The American Dream is real, the symbol of Obama assures us. For those who like weaker national security, supporting Israel's enemies, more government intervention in the economy, and further regulating peoples' lives, Obama made sense. But for people who wanted to reduce governmental regulation and get the economy booming, while strengthening our national security, Obama's tenure left much to be desired.
Neither McCain nor Romney offered something clearly different. The overwhelming symbol of both was "more of the same," "a repeat of the status quo," "a continuation of the Bush Administration." Both candidates actually offered significant differences in their policies—but the symbol most voters experienced was still "the same old thing."
Hillary had a similar problem. Her policies and symbols offered voters "more years like the Obama era." For many Americans, particularly among those who were hurting economically, the idea of more Hillary/Obama policies was appalling. They wanted something drastically different. They yearned for change. In fact, it is very possible that if Bernie Sanders had been the Democratic nominee, with his powerful symbols of change, he would have won the White House.
This is the complexity of voting. Sanders and Trump both owned the symbol of "massive change", while by 2016 the leading Hillary/Obama symbol was "no change, bad economy." For some, Hillary symbolized "first woman president," but the larger public view for many was "more of the same". She found this symbol too deeply ingrained in the populace to overcome.
Diverging Paths

In other words, voters don't just have to choose who to vote for in presidential elections, they also need to choose their personal voting criteria: for specific policies, or for the symbols. It can be even more challenging than this, in fact. Voters also have to choose between every candidate's good and bad symbols, and good and bad policy promises.
For example, Trump lost a lot of votes because he too often symbolized "acting like a jerk, attacking people who disagree with him, being insensitive to women, minorities, the disabled, etc." But he gained votes with citizens who believed he symbolized "truly big change in Washington" or who focused on the issues of "booming economy and stronger national security." Many voters hated the first set of symbols, but liked the second.
In earlier elections, Obama supporters had to choose between the motivating symbols of "yes we can" or "breaking the glass ceiling of race" and the divisive symbols of "Americans cling to their religion and their guns," as if personal faith and individual freedoms are somehow suspect. This lost him votes, but it gained him votes as well. No candidate's take on the issues is perfect for a majority of voters.
Hamilton and Madison started the Federalist Papers with a discussion of this same reality. Specifically, Federalist 1 notes that a number of wise and good people opposed the new constitution, while a lot of wise and good people supported it. With any important issue, Hamilton assures us, there are wise and good people on both sides. How can this be? The answer, Hamilton explains, is that only bad people do the wrong thing for the wrong reasons, but good people act in three ways:
good people sometimes do the right thing for the right reason
good people sometimes do the right thing for the wrong reason
good people sometimes do the wrong thing for the right reason
In other words, in our day not everyone who voted for Hillary wanted the economy to get even worse or for public officials to be lax with national security emails, and not everyone who voted for Trump looks down on women and minorities or hates immigrants. The symbols and the substance aren't in lock step. This makes attacking someone who wears a Trump hat or openly supports Hillary, for example, particularly disgusting kinds of physical abuse.
Indeed, while supporters of Hillary often downplay her use of emails as much less important than the media suggested, or note that her views on national security and trade were actually much stronger than Obama's, even though the media refused to effectively show it, and Trump supporters will point out that he's spoken widely of wanting more legal immigration (going against the Republican norm), symbols once ingrained in the public mind are hard to overcome. The reality is usually far deeper and more complex than the symbol.
Response and Responsibility
The truth is important: the symbols and the substance aren't the same. The way the press portrayed Senator Clinton is only partially true, full of spin and falsehoods; same with President Trump. The reality has layers and levels. Wise citizens need to look deeper than party, media, and popular spin.
All this makes the violent protests of the Left even more ridiculous. Many on the Right hated President Obama's policies and his perceived symbol of "bigger and bigger government" every bit as much as many on the Left now hate Trump's approach. But instead of breaking windows, starting fires, looting, and violently assaulting those with a different view of things, they focused on working hard in their jobs, raising families, and serving in their communities.
They suffered under a president whose policies and perceived arrogance they deeply disliked, and with every Obama increase in regulation that made the Bush-era economy even worse. But they accepted the votes of those with a different view who put President Obama in office. They didn't mob together to destroy property or physically assault people. Even the Tea Parties, as vocal as they were, didn't make a national trend of out looting, burning, and assaulting. They focused instead of sharing ideas, seeking for a more favorable election outcome in the future.
Those on the Left who have chosen violence to protest the new president are entirely out of line. There violent acts are, in fact, illegal and immoral. Both the symbols and the substance of violent protest are wrong. Gandhi and Martin Luther King, Jr. stood loudly and effectively for peaceful protest, and left a powerful and noble legacy of standing up for change, for what they believed in, for what is right—the right way.
James Madison considered every election a "peaceful revolution". There are ways to disagree in a civil society. Violence isn't one of them.
In fact, the worst negative symbol of the Trump era is calling names and acting like a jerk to people who disagree with you. It's often offensive, and sometimes extreme. Note that some of the talking heads on MSNBC and other networks have done the same thing for a long time. Still, two wrongs don't make a right; both sides are to blame when they overstep the bounds of civil discourse.
But as bad as this is, at least it is done with words. The physical violence of those on the contemporary Left who loot and destroy in the name of political anger is a true tyranny in our time, a literal fascism in our midst—and the media who encourage this by portraying it as noble, or somehow blame it on the president or anyone else, or who refuse to condemn it in the strongest terms because the looters agree with their politics, are just as bad. This is precisely the wrong kind of symbol—and substance.
Category : Blog &Citizenship &Community &Constitution &Culture &Current Events &Economics &Featured &Generations &Government &History &Independents &Information Age &Leadership &Liberty &Mission &Politics