August 26th, 2017 // 4:51 am @ Oliver DeMille
The Coming Fall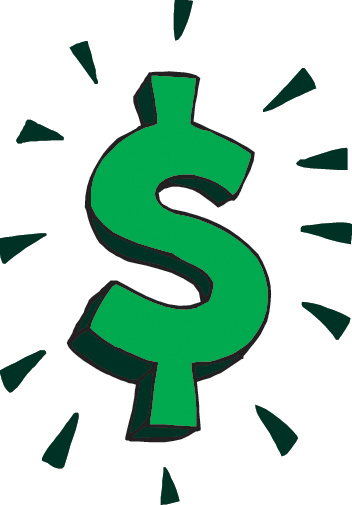 Only 15 percent of Americans are on target to fund 1 year or more of their retirement. One single year. Yet many will live twenty to thirty years after retiring. This one fact alone is a major blow against conservatism.
It may in fact kill conservative principles and ideals in the next two decades, and it could deeply hurt the American economy and our freedoms in the process. This is not an exaggeration. Put simply:
How can conservatives expect to win elections or, even if they are victorious at the ballot box, actually pass conservative laws and policies when more than 85 percent of the American people are going to be fully dependent on someone else's money for housing, food and clothing, health care, and other expenses during retirement?
With the massive Baby Boom generation moving into retirement, many analysts ask: how can the United States implement anything short of collectivist socialism in the next thirty years?
To cut away the safety net, or to default on the promised Social Security and healthcare benefits workers paid into for decades, would be immoral and create widespread poverty for many of our most vulnerable. To buck up and pay for these obligations, and supplement them with what will be needed for millions of retirees to just get by, will require levels of taxation and regulation that will truly be nothing short of…well, socialism.
Bottom Dollar
Few people want to admit this reality—Republican politicians least of all. But over sixty years of government promises, spending money that should have been saved, inflating the currency, and putting numerous regulatory hurdles in the path of entrepreneurialism, innovation, and economic growth have taken their toll. A national debt north of $20 trillion dollars (more than $100 trillion when all the obligations and liabilities are met, and a lot more as these obligations and interest on the debt increase every month) leave us little wiggle room.
There are two realistic responses. First, we can go after major economic growth. This will require a systemic change in our economy—meaning mass deregulation and getting the government almost entirely out of the marketplace. Tax rates must come down drastically, and foreign-held corporate money must be encouraged to repatriate without penalty. Foreign direct investment must also be recruited (another reason tax rates must be significantly reduced).
The second option is to keep on the current path until we default, then allow an IMF bailout of the U.S. and the replacement of the dollar as the world reserve currency with International Monetary Fund SDR currency or some other (probably electronic) legal tender. This will result in a major reduction of the standard of living for most Americans and an explosion of additional government handouts. Most retirement and other savings that do exist will be wiped out, and nearly all Americans will go on the dole, with a few elites at the top, and both socialism and globalism will dominate.
The amazing thing, to me at least, is that many of our nation's leaders right now—in both parties—actually prefer the second option. Moreover, a lot of them believe that this is the best course for our future. They deeply believe in globalism, collectivist economics, and the end of America's attachment to free enterprise, gun rights, family values, and religion. They believe that government is the greatest power on earth, and deserves our universal allegiance and support. Even, ultimately, reverence. Anyone who disagrees, they believe, is small-minded or caught in the past—or both.
New or Old
Not only do many Democratic leaders hold this view, but a surprising number of Republican officials believe it as well, or at least they vote like they believe it (which brings the same results). This is a real battle, and the globalist elites are winning. The media, most of academia, and a majority of politicians are on their side. In their view, the future of the world is at stake—either a bright future of globalism (with elites in charge) or a return to dark-age tribalism, as they see it (where the regular people rule through small-minded, unenlightened democratic influence), will ensue. They are determined to ensure the globalist outcome.
They literally consider it a war–and one that is worth winning, whatever the cost. If academia, media, Hollywood and the lobbyist/D.C. bureaucracy/political party-apparatus can force the Trump administration to back down from anti-globalist policies and behaviors, so be it. That's what the hubbub is about on the nightly news, investigations, etc.
But if not, they'll take more drastic measures. A currency default might do it, causing bank holidays and massive layoffs. Or a serious shakeup in the White House—brought on by the Special Counsel, indictment of the President, or something else that circumvents the will of the voters and instead chases the goals of the elite. Something unexpected, of the same magnitude, could trigger a return of White House alignment to globalist goals. Today's elites in government, media, finance, etc. can hardly remember a time when globalism wasn't the clear agenda. Most of them are outraged at the very thought.
The rest of America has a serious problem. Remember the 85 percent of Americans who don't (or won't) have enough retirement savings to last more than a year? How are conservatives going to effectively promote smaller government and a return to genuine free enterprise in a nation strapped with the $20 trillion-plus national debt, $13 trillion in consumer debt, over $100 trillion owed in debt plus unfunded liabilities, and many millions (and growing) of retirees who will desperately need financial support?
The Next Step
I'm an optimist, because I believe the best days of America and the world are yet to come. Usually I infuse my writings with optimistic ideas on how we can really improve things in the days ahead. But right now I have to admit that I'm concerned. I'm not sure how we get past the economic hole we've dug for ourselves—not just politicians, but the regular people as well. We are culturally, if not actually, dependent on government spending and government growth.
Yes, a lot of people want the government to cut back, but they can't agree on what to cut. Almost all Americans want the government to keep spending for things that benefit them directly. The ones that support cuts mostly only support cutting other people's government benefits. Thus Congress doesn't actually fix much.
Unless this changes, Democrats will continue to be the party of bigger government and increased socialism while Republicans will talk about smaller government, limits, and Constitutional boundaries—but when the votes come to the Senate, truly conservative changes won't have enough Republican support to pass, and when cases make their way to the Supreme Court, free enterprising systemic changes to the government-corporate-K Street nexus won't have enough Justices behind them. Too many officials simply aren't willing to do what needs to be done. It's too hard, and too unpopular.
I'm not sure what can change this.
Of one thing I am certain, however. History is absolutely clear on this point. As goes entrepreneurship, so goes our nation. Ultimately, a major increase in effective entrepreneurship, innovation, and business ownership is going to make or break us. It will create growth if it happens, and that changes everything. Also, the future of entrepreneurship is something each of us can influence. Our next three decades will either bring massive economic growth or the rise of rampant socialism to America. To choose the path of growth, our government can help (by deregulation and choosing to be smaller)—but a lot more people engaging effective entrepreneurship is the indispensible. Period.
Category : Aristocracy &Blog &Citizenship &Constitution &Culture &Current Events &Economics &Entrepreneurship &Foreign Affairs &Generations &Government &History &Leadership &Liberty &Mini-Factories &Mission &Politics &Postmodernism &Producers &Prosperity