October 28th, 2017 // 4:41 pm @ Oliver DeMille
(It's Not What You See On the News)
The Goal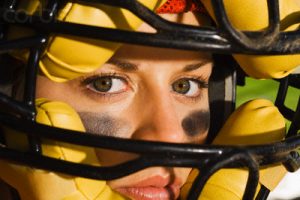 "Keep your eyes on the ball."
I think every baseball coach I ever had repeated this advice like a mantra, and with good reason. A batter faces all kinds of distractions: players from the other team–both those on the field and those in the dugout–make a point of yelling, waving their arms, and doing whatever they can to distract a batter, to get him to take his eyes off the ball.
The catcher says things from behind the plate. The opposing crowd yells boisterously in the stands, waves banners or hats or small children, and some honk their car horns or chant pithy slogans in unison. The good batter learns to ignore all of this noise and mental clutter, to focus only on the ball—eyes on the ball, always.
The same focus is vital in politics. Most people realize this in a roundabout way, but they tend to think that media, the opposing party, and social media are trying to keep certain governmental leaders distracted. This does happen, but it's not the real problem. In fact, media outlets and political parties trying to divert each other pale in comparison to the actual distraction.
The Diversion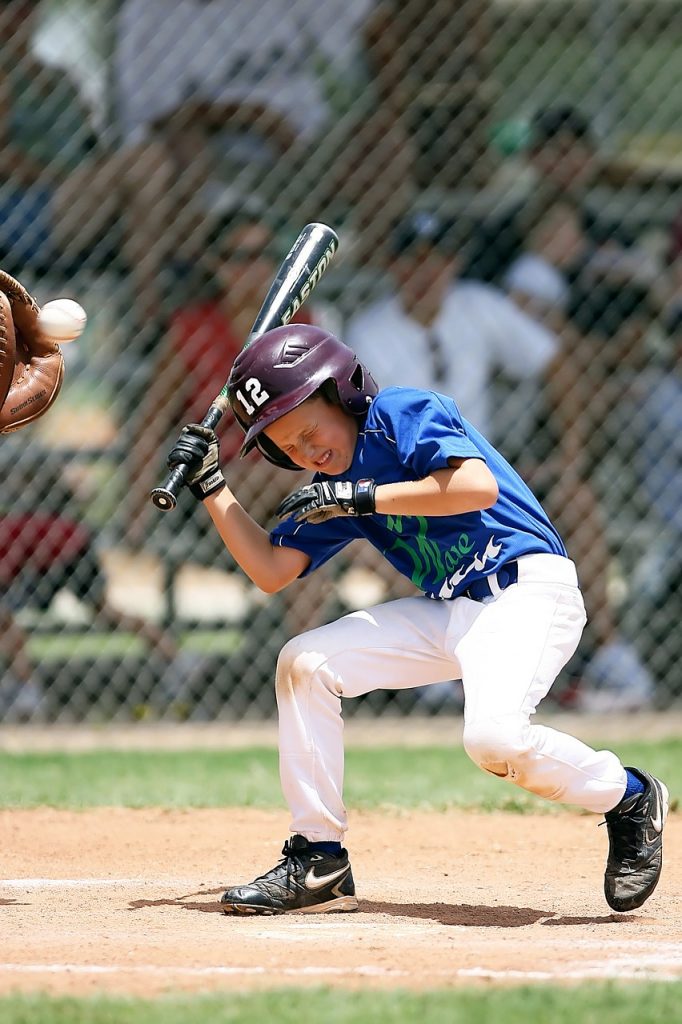 The real problem occurs when the citizens get distracted. When they "take their eyes off the ball." Both political parties routinely try to get citizens focused on tangents, and one of the most effective ways is to attack each other.
Nothing keeps people misdirected like a good bout of Washington name-calling. If that isn't working, the media can be counted on to up the ante and intensify the rhetoric, spin, and accusations.
The more the citizens who tend to stay informed on the news can be diverted by such tactics, the less they tend to pay attention to their real role, their crucial responsibility—to keep the government in check, not let politicians and/or bureaucracies quietly (or loudly, for that matter) chip away at their freedoms.
The media are supposed to help this important work by keeping a close eye on government and calling attention to federal excess and abuse. Sometimes they do this well, but mostly they join the political parties and politicians in creating more noise, clamor and misdirection.
The Constitution gets attacked each month in a number of ways, but the media and parties tend to redirect the American people to other things, loud and emotional issues that spread anger, division, and a focus on personalities, parties, special interest groups, "who said what" and "who responded how"—and "how dare they!" While this is happening, our freedoms are whittled away behind the scenes.
For example, as Senator Mike Lee pointed out, if the bills passed by Congress in any given year are stacked in one pile, and the policies adopted by the sprawling federal bureaucracy during the same time period (without any vote in Congress and usually with little or no media coverage) are stacked in another, the bureaucratic pile is many times higher than the first. Yet hardly anyone knows what the myriad government agencies are writing, implementing, and enforcing; almost nobody has a say in what they decide; and few even know it's happening. By the time such policies start directly hurting you and other people, it's often too late.
This occurs year after year, decade after decade. Add to this the various court precedents and additional policies established by local, state and federal judiciaries, executives, and legislatures across the nation, along with international precedent, treaties, and agreements that American courts and the other branches of government are bound by or choose to comply with, and the "behind the scenes" pile of government regulations, policies, penalties and rules has grown (and is growing) even more quickly.
The Problem
The spread of governmental power in the past few decades has been almost exponential. Carly Fiorina was right when she repeatedly warned during the 2016 presidential primaries that America is being "crushed" under the overwhelming weight of regulatory overreach.
Yet this is seldom, almost never, mentioned in the media—mainstream or otherwise. It is simply a non-story for most Americans. Instead, the media distract us with the latest White House skirmish, presidential Tweet, ridiculous things said by the media, or outrageous words or actions by a political official (sometimes Republican, other times Democrat) or Hollywood celebrity, sports star or recording artist. Even sports shows, late night TV, and various celebrity-studded awards shows have recently joined the fray.
It all adds up to one glaring reality: Distraction, distraction, distraction. The problem isn't so much that perception is reality, but that "the news cycle is reality" for far too many Americans. And, in fact, for a growing number of people "the latest post is reality."
We are living in a new era of political interaction. "Get your daily distraction here!" Buy a magazine, turn on the news, or read the headlines on your smartphone—it's often at least 99% distraction. And no, this statistic isn't scientific, it's just my best guess. A true scientific study of the facts would quite possibly show that 99% is a bit low.
The real issues, the most important realities, almost never pop up on the morning smartphone update. They only rarely appear in a television news program, and even the once-highly-trusted print media now serve up large swaths of distraction. We live in tabloid nation, at times, even when we try to follow the news.
The Shift
The truth is, I think most Americans kind of sensed this turn of events taking place during the 2015-2016 presidential elections. Media coverage was frequently so extreme that anyone who still trusts the media must not have watched the news during the past 24 months. Many on the Left are shocked by President Trump's tweets; a lot on the Right feel the same way about the nightly news.
That's what effective distraction is all about. It keeps us uneasy, concerned, worried about what the other ("evil") party might do. This kind of intense media environment is like a drug—great for ratings, but often light on truth. Those who get hooked have to get their daily fix, shake their heads, and try to sleep at night even though the world is "so close to the edge right now". Thanks to smartphones, too many of us are even addicted to the hourly fix, each new headline scrolling across the handheld screen to remind us to stay mainlined to the latest media report.
But there's more to all this than initially meets the eye. At the same time we witnessed this momentous shift in American news and politics, especially its growing levels of intensity and divisiveness, we also experienced something else—mostly unarticulated, a feeling, a fleeting glimpse of…something. We're not yet sure what it means, but it's starting to look a bit like…dare we say it?…a new sort of wisdom.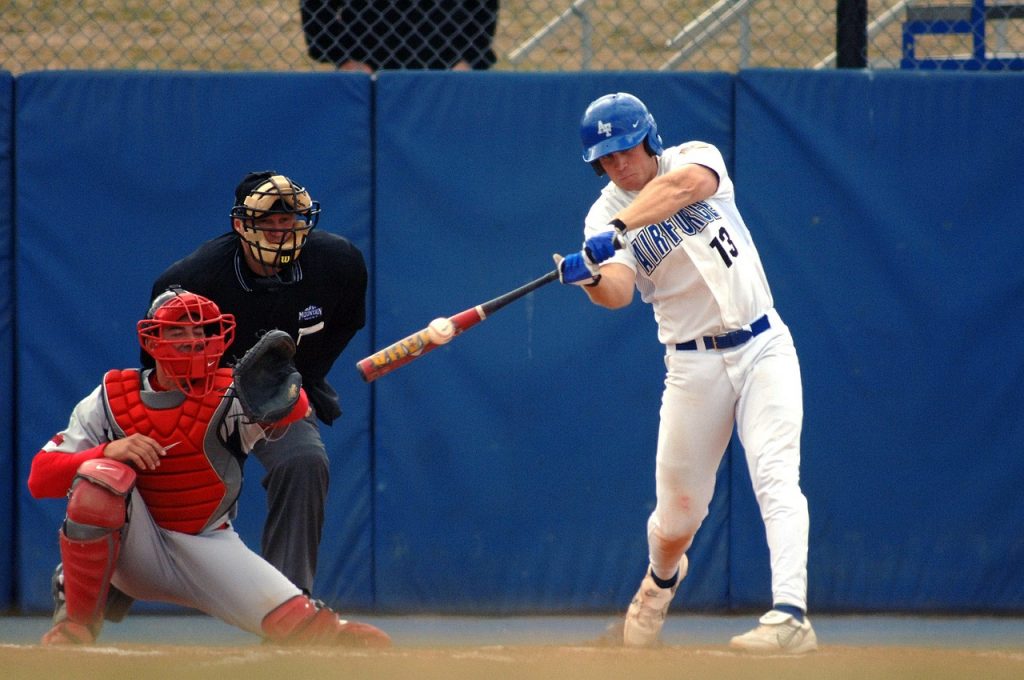 For example, during the election a friend told me he was deeply worried Trump would win. When I pressed him for details, he explained that he thought Trump represented a spreading American authoritarianism. Not conservatism. Not liberalism or progressivism.
Just a desire to have someone strong in charge who would ignore the old political ways of doing things and instead just get things done, torpedoes-away-style if needed.
I asked if he thought Hillary would be better, and he responded that she'd be normal—corrupt, a politician, the kind of president the red states would hate and watch closely. But predictable. And therefore better.
Then he said the really profound thing that made me stop and think. "With Hillary in the White House and a large Republican majority in the House," the government will be largely handicapped for the next four years. I like that."
The Setup
He wasn't just seeing things as liberal versus conservative. He was looking past media and party distractions and keeping his eye on the ball. Agree or disagree with his conclusions, but it struck me that his main focus was figuring out how his vote could help limit Washington.
Interesting.
The most intriguing thing about this conversation wasn't the Hillary versus Trump issue, which for him seemed entirely secondary. His concern was that everything hinged on how to keep America from losing more of its freedoms. At the time, I thought it was a remarkable discussion.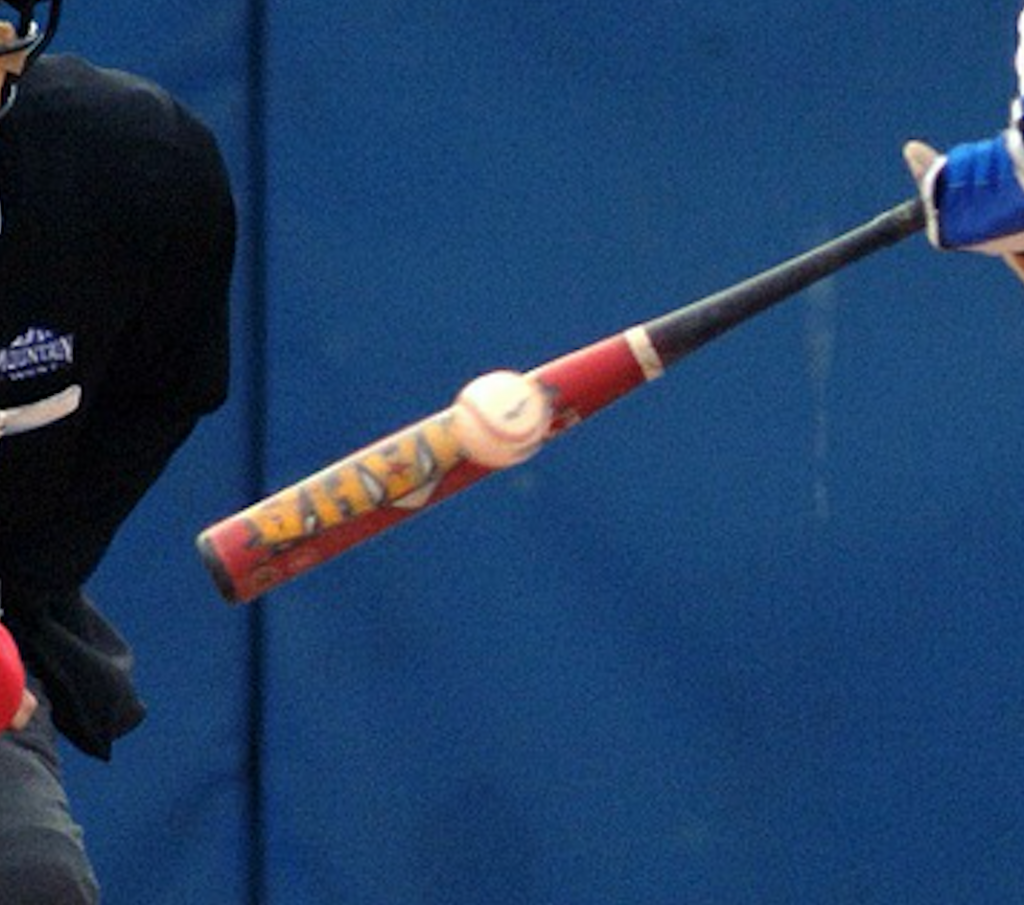 But then another friend told me he supported Trump all through the Republican primaries because he believed Jeb Bush, Marco Rubio, John Kasich, or any other mainstream politician might be elected along with Republican control of the House and Senate, meaning that there would be nobody to aggressively check their agenda.
"But with Trump in the White House," he predicted, "Republicans in Congress will work hard to check the president. He won't get very much done—just a few big and important things like deregulation of past executive orders, a Right-leaning Court appointee, and major tax cuts. Congress will only support the things we really need, not all the Trump rhetoric."
Again, we discussed the specifics, with me mostly asking questions, but the most interesting thing I took from this conversation was that he, too, was looking for an election outcome that would check and limit Washington. He had a very different view than the other friend, and ended up voting differently, but they both had the same top goals in mind—protect our freedom, reduce the power of Washington, reboot the Constitution.
Yet another friend took a drastically different viewpoint, but with the same ultimate goal. "I hope Hillary wins and both houses of Congress stay Republican, or that Trump wins and Democrats take control of the Senate," she said. Then she ended with: "Anything to get the checks and balances working better." Again: curtail Washington's power and let the Constitution shrink the overreach of government.
After this third conversation, I stopped being surprised when this approach came up. I didn't see it much in the national media, but I heard similar thoughts from at least a half-dozen other people. Unlike the other heated elections I'd closely watched since 1992, this time around a lot more people seemed to be seeking something more than "the better candidate." They wanted to see real change in Washington, not through a candidate, but by setting up Washington to do more internal fighting and do less. They wanted to limit the government.
The Ball
Is this change occurring because people are starting to give up on party politics as a real solution to our national problems? Or are they reading the Constitution and founding ideas more deeply? Or, alternatively, are there growing concerns that Washington has just become too big, too unwieldy?
Was all this a coincidence? Maybe. Or perhaps there is a new wisdom, embryonic to be sure, rising in America. A new sense that if we want to be free, we're going to have to look past blind trust in what the media tell us and dig deeper, think more deeply and independently about our freedom and our politics.
Or could it be even more simple: Could it be that the media tipped their hand in 2015-2017, clearly signaling to a lot of Americans that it is "all in" for bigger government, more power to Washington, and more support for leaders who want to expand that power? As a result, perhaps a lot more people are looking around for new and better ways.
If there's one thing Donald Trump absolutely got right in 2016, it is that the time has arrived to "drain the swamp" that is Washington D.C. In fact, Barack Obama started his presidency with the same call for real change in Washington and the way it did business. So did Bill Clinton and Ronald Reagan, for that matter. All came to the Oval Office as outsiders, promising to put Washington back in line. History seems to be teaching us that presidents don't change the swamp as much as they want to.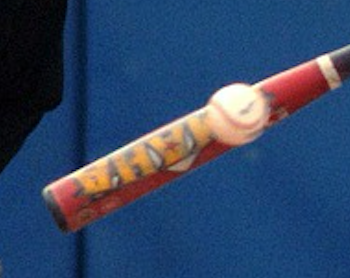 If a new wisdom is percolating among the American people, it will need to use the power of the voting booth to put disruptors and real innovators in office—many offices—and never again settle for mainstream politicians and managers of the status quo (from either party).
To accomplish this, we'll have to learn to largely ignore distractions from party politics and the manic media and instead keep our eyes on the ball:
What is undermining the Constitution
and our freedoms this month?
That is the question.
This is what is really happening in America.
And the stakes could hardly be higher: If we're not up to the task, the elite politicians, bureaucracies, and media will win; families, middle America, the economy, and our posterity will be the losers.
Category : Aristocracy &Blog &Citizenship &Constitution &Culture &Current Events &Economics &Generations &Government &History &Independents &Information Age &Leadership &Liberty &Mission &Politics