August 21st, 2018 // 2:21 pm @ Oliver DeMille
The Media of Our Time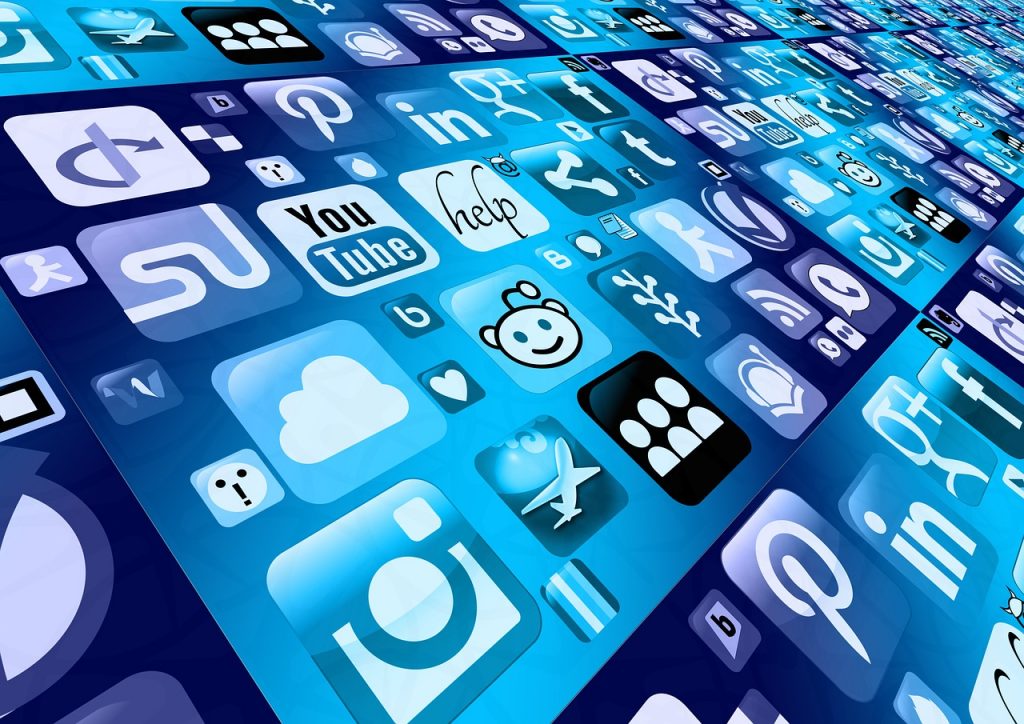 This week I read five books, and one of them was an easy, enjoyable novel—a western entitled Flint that I've read and reread several times. Surprisingly, it was the western that first got me thinking about socialism. It contains a classic East Coast vs. Wild West milieu, where the main character experiences and ultimately chooses the fiercely independent lifestyle of the West over the more "socialized" culture of New York and New England. When I read the other four books they kept challenging my mind with similar themes—the kind that woke me up in the night numerous times with "new" thoughts that somehow refused to wait for morning. Fortunately, I keep a notebook on the nightstand for just such events.
Watching and reading the news added to this mental battle, since socialism is making a serious comeback right now in some corners of American politics. But mostly my thoughts centered on the books themselves. The first one after the western got the ball rolling because it openly promotes socialism, the cooperative type that focuses more on economics and culture than politics. It really made me think, because it skipped theory and emphasized current actions. Sobering.
Then I kept reading, and all the books were deep—nothing to skim. Every word was important; every sentence and paragraph deserved consideration.
By the time I finished the last book, I had a lot of ideas bouncing around in my head. As mentioned, the first book was about cooperatives as a replacement for corporate greed—putting "democracy" back in the business world, as the author put it, and a second offered a detailed history of the Supreme Court's impact on American public education (and its governmental/legal influence on non-public education as well). There are a lot of socialist ties in education, sadly.
The third book amounted to a warning. China is growing—in power, wealth, and global ambition. We seldom hear much in the media about the major China threat, even though it is increasing at a staggering pace. Xi Jinping has centralized power within the People's Republic of China to a level unprecedented since Mao (some would say with more power than Mao, given China's huge economy and global reach). China's plans for the decade ahead are remaking the globe. Yet, again, this is a topic hardly discussed in current America. Both communism and socialism refuse to die or go away; in some ways they are powerfully ascendant right now.
Finally, the last book, really just excerpts from a book that hasn't yet been fully released, shares Aleksandr Solzhenitsyn's thoughts about his famous 1978 speech at Harvard. If you've ever read A World Split Apart (the Harvard speech), you know it is important, and incredibly powerful. Every idea is profound, and unexpected. The excerpts from his new collection, to be published in late 2018, are equally compelling. In 1978 his words seemed a lot more anti-capitalist than anti-communist or even anti-socialist, but today I kept noticing the way his commentaries on America's mainstream media crisply poke holes in an industry that has arguably become the world's leading apologist for socialism. Deep. And this historical trend from 1978 has now become a tidal wave.
Following are my notes and main conclusions on these four books. I think they're worth considering. There is a lot of important information packed into this article. If you give these ideas a chance, I think they'll help you think even more deeply—and I hope more wisely as well—about our current events and challenges. It seems increasingly true that in our age of rampantly-partisan media, books frequently tell us more about events than the nightly news. It may be that a return to books (even more than the growth of the Internet) is the actual "new media" of our time. So much of what calls itself media today isn't journalism at all, but just entertainment for the two major political parties, or worse, strident muckraking. Here goes…
Book One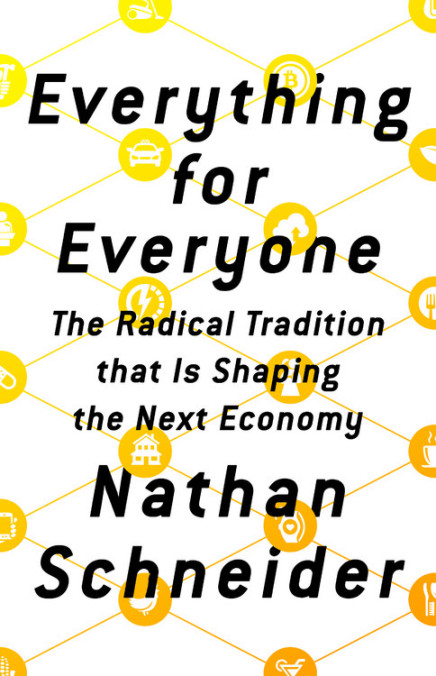 Everything for Everyone (by Nathan Schneider)
5 Stars for Importance

2 Stars for Promoting Freedom

4 Stars for Fun
Theme: Like it or Not, Socialism by Any Other Name is Still Socialism (But Capitalism is Either Really Bad or Really Good, Depending…)
The Problem, as described in Everything for Everyone, is that modern capitalism has become an enemy to democracy and culture. The book refers to the American economy as "A new feudalism on the rise" where "monopolistic corporations feed their spoils to the rich [while] more and more of us are expected to live gig to gig." It traces the history of the idea that the best societies exist where the people share "all things in common", from medieval monasteries and guilds to modern urban taxi cooperatives taking on Uber, from "freespace" supporters in San Francisco to online platforms, and numerous other examples.
The Solution, according to this book, is the spread cooperatives, groups democratically run by cooperating people—not dominating corporations controlled by a hierarchy of the elite few. Based on the marketing copy, the book appeared to promote an extremist utopia for utopians, which coincides nicely with the increasing popularity of socialism in the Democratic Party. The subtitle ("The Radical Tradition that Is Shaping the Next Economy") predicts that this Solution is the clear way forward, our best path to a better future. And the author's most recent book before this one, entitled Thank You, Anarchy: Notes from the Occupy Apocalypse, seems to reinforce this impression. But Everything for Everyone is a lot deeper than it seemed to me at first glance.
Indeed, as I read, I found myself marking numerous sentences, paragraphs, and quotes for future reference. The book is a treasure-trove of thinking on modern problems—clearly coming from a place Left of Center, but not patently anti-capitalist. Again, given the marketing copy, this surprised me. For example, while promoting the virtues of cooperation in very progressive-sounding language, the author also wrote: "Does cooperation count as capitalism, or something else?… If capitalism means freely associating in the economy, or ingenuity and innovation, or the rough-and-tumble of setting up a business, or price-based reasoning—then yes, cooperation overlaps with it. But if capitalism means a system in which the pursuit of profit for investors is the overriding concern, cooperation is an intrusion."
To be clear, the term "capitalism" is often used in different ways by different people, and has evolved over time. Free Enterprise Capitalism (which promotes "freely associating in the economy… ingenuity and innovation… the rough-and-tumble of setting up a business…") is not the same thing as Crony Capitalism or what is sometimes termed "Corporate Capitalism"—where institutions with capital are treated differently by government, law, and the commercial code. In Free Enterprise Capitalism, all people and institutions are treated equally by the law; in Corporate/Crony Capitalism the rich are given special legal and financial benefits. In my view, the real negative isn't what Schneider calls "the pursuit of profit as the overriding concern", but rather these special legal benefits that are both undemocratic and elitist, and also undermine Free Enterprise.
Overall, I consider this book a great read about our modern world. On the one hand, I heartily agree with its warning against the increasing dangers of government-by-corporate-powers, the Military-Industrial-Complex in its newest form, sometimes called The Black Box Society (another excellent book) or Government by Corporate Algorithm, Crony/Corporate Capitalism, or simply Elitism. The idea that economic progress must be a top-down process controlled by elites—while most people struggle paycheck to paycheck—is the source of many of our modern problems. More people on the Right need to understand and accept this challenge, because it's real.
At the same time, I have mixed feelings about many of the proposed solutions in Everything for Everyone. Just like capitalism can adopt the empowering Free Enterprise approach or succumb to the controlling Crony/Corporate/Elitist model of capitalism, cooperative organizations and co-ops can be either freedom-supporting grassroots enterprises (which require a free economy if they want to flourish) or force-based. Where the author encourages the first, I like it. When the book promotes the second, not so much.
From the book: "What would it take so that a can-do group of pioneers—people with a need to meet or an idea to share with the world—might conclude that the best, easiest way to build their business is by practicing democracy?" Again, these words seem to lean toward freedom, and certainly the idea of more entrepreneurs and owners in our business structures is appealing. Even necessary, I think. But how easily does this approach turn into force-based controls? Is this joint-ownership system built on contract and market forces, or does it depend upon or even promote government forced "cooperation"? Both iterations will likely be applied.
The reality is that democracy is hard. The reason we use it in government is that government itself is force, and without a healthy dose of official voting power vested in the regular citizens, government will always be dominated by some group of elites—who seldom give the people any real equality (despite promises) or treat the people with respect, or allow any true freedom. And, secondly, the best governments, the free ones, check and balance democratic parts of government with branches that are aristocratic (e.g. Senate), appointed (e.g. Executive), and even appointed by the appointers (e.g. Judiciary).
This has been a long-established reality, even before Aristotle openly pointed it out. In the American arrangement of this model, the Framers made sure democracy had the final say (mostly through the power of the purse held by the democratically-elected House of Representatives), but not the entire say. Such a democratic republic is democratic, yes, but it's not a pure democracy.
Thus, if most good democratic republics, where democracy has the final say through the purse strings, end up losing their freedoms to aristos and elites (and they do, as Madison pointed out in The Federalist), how much more quickly will this decline occur in democratic cooperatives? On a side note, as I read Everything for Everyone, I kept thinking of another book, similar in some very important ways, entitled Beyond Capitalism and Socialism, edited by Tobias J. Lanz. These two books are worth reading together, comparing and contrasting. Also throw into this conversation the book Give People Money, by Annie Lowry, which I reviewed earlier this year.
Finally, in addition to the important ways Everything for Everyone contributes to the discussion of where we want our economy to go, it is also a valuable book on current politics. For those on the Left, it shares a number of ways people are trying to seek a better economic model for the future—real people, doing real projects. Not just theory, which is often the Achilles heel of proposals from the Left. This provides the most value in the book, in my opinion. For those on the Right, this book strips away many of the stereotypes and misconceptions about the modern Left (the mainstream media version), and will help conservatives and independents understand more deeply what many on the Left are really about. Understanding this is important for everyone.
Book Two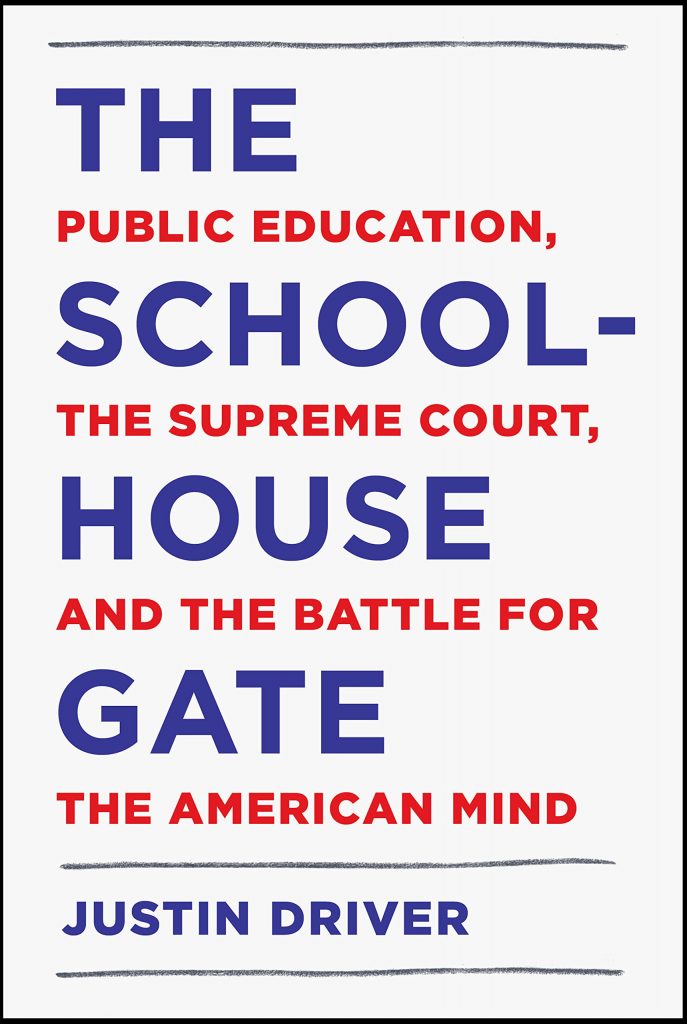 The Schoolhouse Gate (by Justin Driver)
5 Stars for Importance

3 Stars for Freedom

3 Stars for Fun
Theme #1: The Court Gets a Lot of Things Wrong (And It's Okay to Say So Out Loud…)
Theme #2: The Court is Far Too Involved in Education (The Constitution Mostly Left this to the States, But Try Telling That to the Court…Or Congress, the White House, or Anyone Else in Washington)
First of all, I like that this book seems to take a 3-branch view of the Constitution (that the Supreme Court can be wrong, and often is, and that the Legislative and Executive branches are co-equal with the Judiciary) rather than the erroneous 1-branch view that the Court is the final and highest power in the nation. The 1-branch view is much more common in today's world, especially in the mainstream media. Putting the topic of education aside for a moment, the 3-branch approach makes this book a rarity, one that is a must-read work for anyone interested in the modern Court. (Another book that effectively speaks from the 3-branch approach, with more specifics, is Constitutional Law by Nowak and Rotunda, Seventh Edition.)
As mentioned, The Schoolhouse Gate is laced with the idea that the Court is sometimes wrong. For example, the author says: "The Supreme Court has also stumbled…" and calls one landmark case "a Constitutionally questionable decision…" The federal Courts in general are said to make "many wrongheaded decisions…" The book is filled with such language, a refreshing approach in our time. Also, one of the best things about this book is that is written for the regular reader, not limited to a few legal scholars.
The focus of The Schoolhouse Gate—Court decisions and trends dealing with American education over time, including recent cases—is must-know information for all informed Americans. In historical scope, it reminds me of Constitutional histories by Forrest McDonald, but with more detail. Most people today don't know the information outlined in The Schoolhouse Gate; making Driver's book all the more important. I didn't agree with all the book's conclusions, but I did agree with many—and either way the book consistently caused me to think about things I had never really considered.
In my view, the Court has made a few very important decisions about education that are really good for our nation, and a number of bad decisions that aren't. In most cases, it would be better to leave educational decisions to the states, as per the Constitution. A question that kept recurring in my mind as I read: "Is the Court approach to education rooted more in individual liberty or collectivist socialism?" The answer is far too often, though not always, the latter.
Largely as a result of this, today's modern schools are in many cases de facto incubators of socialism—from mild to more extreme. This applies not only to elementary and high schools, but to most of higher education as well. The drive is to make schools as similar as possible, often under the guise of "equality" and a professorate made up not just largely, but almost entirely of progressives. Conservatives are a rarity in nearly all the top American institutions of higher learning. In far too many cases, conservative students are penalized for their political views—and a lot of them hide or even change their politics during their time on campus.
What happens to a society where many of the children are raised in conservative or conservative-leaning homes, educated in elementary/secondary schools that lean strongly Left, and then trained in "higher" institutions with a fundamental and passionate allegiance to the Left? In many cases the conservatism of parents and grandparents is mocked as childish, and Leftism is ultimately considered truly "higher" (meaning "better, more advanced, more correct") learning. The "adults" and "grown ups" in such a model must, by definition, come from the Left (or, if Republican, of the progressive type). This is the fruit of thirty years of infiltration in lower schools and on campus, frequently supported and even encouraged by Court decisions.
Book Three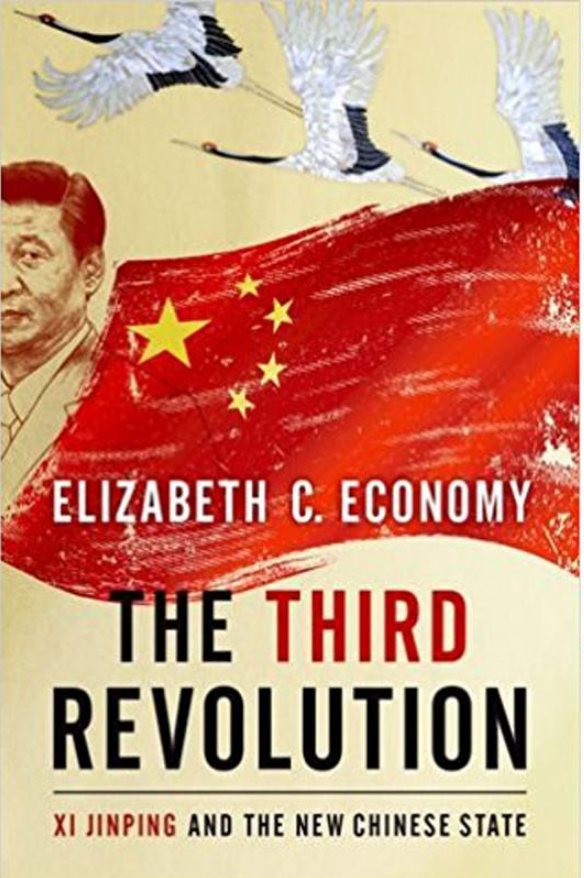 The Third Revolution: Xi Jinping and the New Chinese State
(by Elizabeth C. Economy)
5 Stars for Importance
4 Stars for Freedom
3 Stars for Fun
Theme: While the Media is Overwhelmingly Obsessed with Russia, the Threat from China is Growing at an Alarming Rate
The next ten decades belong to China, if ownership and contractual access to the world's natural resources are any indication. Historically, these are always the best indication of what's ahead. Yet, astoundingly, few in current America are giving this the attention it demands. The United States literally may face an existential threat from China in the decades ahead.
Elizabeth C. Economy's book The Third Revolution makes the case that there have been three great eras in modern China: (1) the Maoist Revolution that brought communism to China, (2) the "Second Revolution" led by Deng and those who came after him, which emphasized more openness—both in China's domestic economy and in relations with the outside world, and (3) the current "Third Revolution" which focuses on increasing the power of one leader within the nation, Xi Jinping, and boosting China to the pinnacle of power and leadership on the global stage.
Consider the following quotes from Economy's book:
"The ultimate objective of Xi's revolution is his Chinese Dream—the rejuvenation of the great Chinese nation…. Xi's predecessors shared this goal as well. What makes Xi's revolution distinctive is the strategy he has pursued: [1] the dramatic centralization of authority under his personal leadership; [2] the intensified penetration of society by the state; [3] the creation of a virtual wall of regulations and restrictions that more tightly controls the flow of ideas, culture, and capital into and out of the country; and [4] the significant projection of Chinese power."
"It represents a reassertion of the state in Chinese political and economic life at home, and a more ambitious and expansive role for China abroad."
"Unlike his immediate predecessors, he has assumed control of all the most important leading committees and commissions that oversee government policy; demanded pledges of personal loyalty from military and party leaders; eliminated political rivals through a sweeping anticorruption campaign…. [A]dvocates for change or those who seek a greater voice in political life, such as women, labor, or legal rights activists, increasingly risk detention or prison."
This new approach goes well beyond international economic expansion. For example, as Economy shows, since 2014 Xi's government has driven "massive land reclamation and militarization of the islands in the South China Sea…. He has established China's first overseas military logistics base; taken significant [steps to increase]…strategic ports in Europe and Asia; championed China as a leader in addressing global challenges, such as climate change [with China's largest competitor, the United States, largely footing the bill]; and proposed a number of new trade and security institutions [and a PRC-dominated world reserve currency to replace the U.S. dollar]. Xi seeks to project power in dramatic new ways and reassert the centrality of China on the global stage."
Note that all of these initiatives and changes began during the Obama era, while the United States struggled in the aftermath of the Great Recession. The economic rebound of the United States, beginning in 2017 and corresponding with a more aggressive foreign policy under the Trump Administration, has changed the dynamic of Chinese-American relations, but China hasn't changed its trajectory.
Economy points out the drastic significance of the situation:
"[A]ll the major economies of the world, save China, are democracies."
"China is an illiberal state seeking leadership in a liberal world order."
I consider this one of the most important books of our time. As I've said about the other books reviewed here, it is a must-read for anyone who cares about America. And the future of the world, for that matter. It's that significant.
Economy's proposed policies and solutions are particularly interesting. Whether you agree with them, or part of them, or disagree, they bring up topics that demand a lot more consideration and discussion by regular Americans. If we don't engage such conversations, we leave public policy and national direction to a few experts in academia, think tanks, media, and government. This is hardly the American way, though it has dangerously become the norm in many policy debates during recent decades.
An example of Economy's suggestions is the need to recognize the influence that China now has on American campuses, and how important it is for Americans to learn what is occurring. She wrote: "China under Xi Jinping also seeks to influence the domestic politics of other countries as those politics relate to China. The Chinese government mobilizes students and other citizens living abroad to represent the interests of the Chinese government by, for example, spying on other Chinese students, denouncing professors who offer contrarian opinions [isn't the purpose of universities in a free society to allow open discussion of differing ideas?], and protesting against invited speakers who criticize China."
In reality, the media obsession with Russian influence on American elections is ironic given the sheer scope and scale of China's much bigger presence and influence—not just in the U.S. but also in Europe and around the world. This mirrors the general silence about China (again: the world's second largest economy, which now rivals the U.S. economy) and daily onslaught of commentary on Russia meddling (the same Russia whose economy is only about half the size of the economy of California). American citizens need more perspective on what's really happening.
As Economy recommends to the Trump Administration: "… the United States can gain leverage in negotiations with China by understanding domestic dynamics within the country around particular issues." The interest of Chinese citizens in the English language and American culture, politics, business and society dwarfs the level of American interest or focus on anything Chinese. Our lack of seriousness in this respect is dangerous.
Whether the future will actually be dominated by China remains to be seen. But it is certainly a real possibility, and we are right now on track to see this outcome. If it occurs, it could very well spell disaster for freedom.
Book Four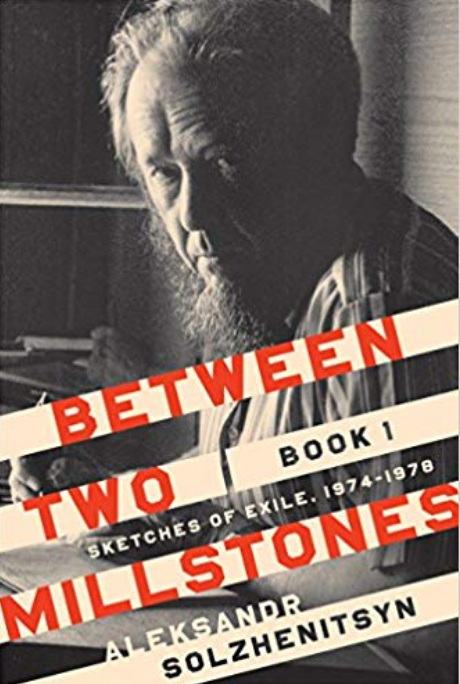 Between Two Millstones, Book I (by Aleksandr Solzhenitsyn, Peter Constantine)
5 Stars for Importance

5 Stars for Promoting Freedom

5 Stars for Fun
Theme: Just Read It—It's Awesome
When Solzhenitsyn spoke at Harvard in 1978, he caused a firestorm of media criticism. Many expected him to describe the weaknesses and evils of communism, and show the many ways America and the West are better—as he had done in earlier speeches. But at Harvard he targeted a different problem: the systemic flaws and mistakes of Western Civilization, especially in the United States. He attacked the way we do business, our legal system, our colleges and universities, our culture (or more accurately, the ways we lack culture), and above all our modern media.
Decades later, in Between Two Millstones, we get to read and think about his critique of how his speech was received, and why it matters. This provides one of the most poignant descriptions of modern media available. If you haven't read his speech, published as A World Split Apart, it's worth studying before you read Two Millstones. Together they provide a powerful commentary, one we should all engage and consider.
Specifically, concerning what we today call the mainstream media, Solzhenitsyn points out that our roots are muddled: "Western society is based on a legal level that is far lower than the true moral yardstick…" Because of this, he argues, we tend to consider something good as long as it is legal, and we usually apply this to all parts of society, including business, family, education, media, etc. Thus media can say whatever it wants, as long as it is legal. Indeed, media doesn't have to stand for truth, or accuracy, as long as what it says is legal by the letter of the law.
The result is a major power grab, albeit a somewhat subtle one. Solzhenitsyn wrote: "And above all, the press, not elected by anyone, acts high-mindedly and has amassed more power than the legislative, executive, or judicial power."
This should make every American stop and think deeply. It didn't quite reach everyone in 1978, but it is still relevant.
He continued: "And in this free press itself, it is not true freedom of opinion that dominates, but the dictates of the political fashion of the moment, which leads to a surprising uniformity of opinion." He points out that this is the thing that "irritated" the mainstream media the most about his speech. Claiming to be champions of diversity and open thinking, the media is often the enemy of both.
Here are some of the bad habits and underhanded tactics of the mainstream media, as suggested by Solzhenitsyn:
They "completely" missed the things Solzhenitsyn thought were important about the speech, the very things the speech was actually about, and focused on their own agenda—misrepresenting and tangentially citing his message in order to make it fit their narrative so they could attack it. He called this "a remarkable skill of the media".
"They…invented things that simply did not exist in my speech".
They "prepared their responses in advance", and focused their commentary not on what he actually said but on their plans to discount what they anticipated he would say—ready to pounce and then twisting phrases and words to make connections with their pre-designed rebuttals.
They didn't just misreport the facts, but in addition "the press spouted scalding invective…" They did this without telling the populace that these were just the opinions of the reporters; instead they acted as if their "invective" and anger were objective and wise. Even true. In reality it was only their opinion, and frequently differed from the facts and what he actually said in the speech.
Overall the media tends to reject and attack those who criticize them, and reward only those who "flatter" them.
Of course, he expected the mainstream media to disagree with him. After all, he frequently and openly accused the media of many mistakes, including "stuffing" the people's "souls…with gossip, nonsense, vain talk." They naturally pushed back.
What did surprise him is what happened in another part of America, away from the centers of power. Solzhenitsyn wrote:
"…one could also begin to read many responses that were markedly distinguished from the arrogant stance of the America of New York and Washington… Gradually another America began unfolding before my eyes, one that was small-town and robust, the heartland, the America I had envisioned…. I now felt a glimmer of hope…"
From the local and non-mainstream media he heard such responses as:
"We know in our hearts he is right…"
"His speech ought to be burned into America's heart. But instead of being read, it was killed" by the mainstream media.
"Can the press maintain diversity when ultimate control [of the media] rests in the hands of a small group of corporate executives?"
The two Americas were already a reality in 1978. But, like always, the mainstream media paid little heed to the media of "the heartland" or the views of non-elite Americans. To get the real story on things, people will apparently have to see past the mainstream media and find more truthful and more, well… journalistic… sources—and concerning his speeches and books, nothing is better than the original words of Solzhenitsyn himself.
From what I can tell from the early excerpts that are available to read, Between Two Millstones will be a great book, an important read, and one that will make every reader think and rethink. To be published in late 2018, forty years after the Harvard speech, it should be read by everyone who cares about our society and its future.
Conclusion
My stroll through these four books this week (five, if you count the western), with their recurring theme of socialism, from various angles, has prompted me to move even further past the old view that liberalism and conservatism are the dominant political forces of our time. I am increasingly convinced that socialism is powerfully on the rise right now (both in the U.S. and around the world), and that it presents a clear and present danger to freedom.
Above all, I am more convinced than ever of just how important it is for those who care about freedom to read more and raise the awareness of what is at stake in the months and years just ahead. I think books are the true "new media", while most mainstream news outlets and platforms are mired in non-journalistic battles to promote false narratives. This demands that we, the regular people, take action to dig a lot deeper in our own study of what's really happening.
A few final questions:
What important things are you reading this week and month?

What are the "theme units" you're finding in what you read?

Are you writing down your thoughts?

With whom are you sharing what you are learning?
Category : Aristocracy &Blog &Book Reviews &Business &Citizenship &Community &Constitution &Culture &Current Events &Economics &Education &Foreign Affairs &Generations &Government &History &Information Age &Leadership &Liberty &Politics