June 3rd, 2019 // 6:14 pm @ Oliver DeMille
The 3 Superpowers and The State of the World Right Now
(WHAT EVERY AMERICAN SHOULD KNOW)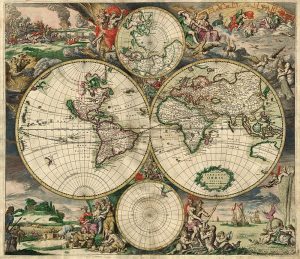 America isn't supposed to act this way, the experts say. After all, we invented the liberal international order—the growing sprawl of international organizations, treaties, and laws that all nations are eventually supposed to join, and follow.
Founded in 1917, 1921, 1944 and almost every year since, Internationalism, now usually called Globalism, is America's biggest export. More than freedom. More than apple pie. More than movies, even. But this whole arrangement has been turned on its head in the era of Brexit and Trump.
I: The United States
The two most powerful enemies of Globalism, Russia and China, once had a clear path to success—to slow down the growth of Globalism, slow down America and it's NATO allies, and thereby increase their own status. For that matter, between 1944 and 2017, most U.S. policy makers had the same approach: spread U.S. influence by supporting the expansion of Globalism. Globalism itself was built on three main pillars:
An "acronym salad" of international organizations (from the UN to the IBRD [World Bank] and IMF, from the World Court, the G7 and G8, to the GATT and eventually the World Trade Organization, etc.)
Free trade agreements
Collective security arrangements
By the 1980s, Internationalism dominated the U.S. government and universities; anything that differed from the aims of Internationalism was decried by experts as dangerous isolationism. When I was in college, for example, and wanted to study Political Science, multiple professors assured me that "Political Science is outdated; study International Relations–that's the future." The U.S. State Department and a host of foreign policy professionals in our universities convinced three generations (1964-2016) that Internationalism [and later Globalism] equals freedom, and that the U.S. is just one part of Globalism (along with a bunch of other nations)–not its indispensable leader.
This all changed with the advent of Brexit, followed by the surprising (to the "mainstream thinking") election of Donald Trump.
According to one expert:
"Although future presidents will try to restore the classical version of U.S. foreign policy [Globalism], in all likelihood, it cannot be returned."

(Foreign Affairs, May/June 2019, p. 10)
Why? Because President Trump is patently against free trade agreements that are built on Globalism rather than economic benefits for Americans, and against international organizations that sap American power and resources without giving back commensurate benefits to American citizens.
For the foreign policy establishment, this is heresy. After more than 70 years of trying to convince world leaders to join Globalism, Trump's rejection of the Globalist system will probably make it impossible for heads of state to trust future U.S. assurances of Globalism. After all, as 2016 proved, a single election can significantly reverse, and even erase, seven decades of U.S. policy. This is what the American Framers intended, but it is anathema to the current foreign policy establishment.
As another article in the same issue of Foreign Affairs put it: "Can the State Department be Saved?" Short answer: No. The State Department is based on Globalism, and Globalism can be rejected by the American people in any given presidential election. The world is changed. Forever. The main reason given for this shift is interesting: the American people don't trust "experts" anymore. (Foreign Affairs, May/June 2019, p. 14).
A secondary reason is that foreign policy experts worked very hard (from 1944 to 2016) to transfer increasing levels of power to the office of the Presidency, shifting it slowly over time from the Legislative Branch. (See ibid.) Turns out changing the Constitution in this backroom fashion has unintended consequences for the progressives who championed it.
II: Russia and China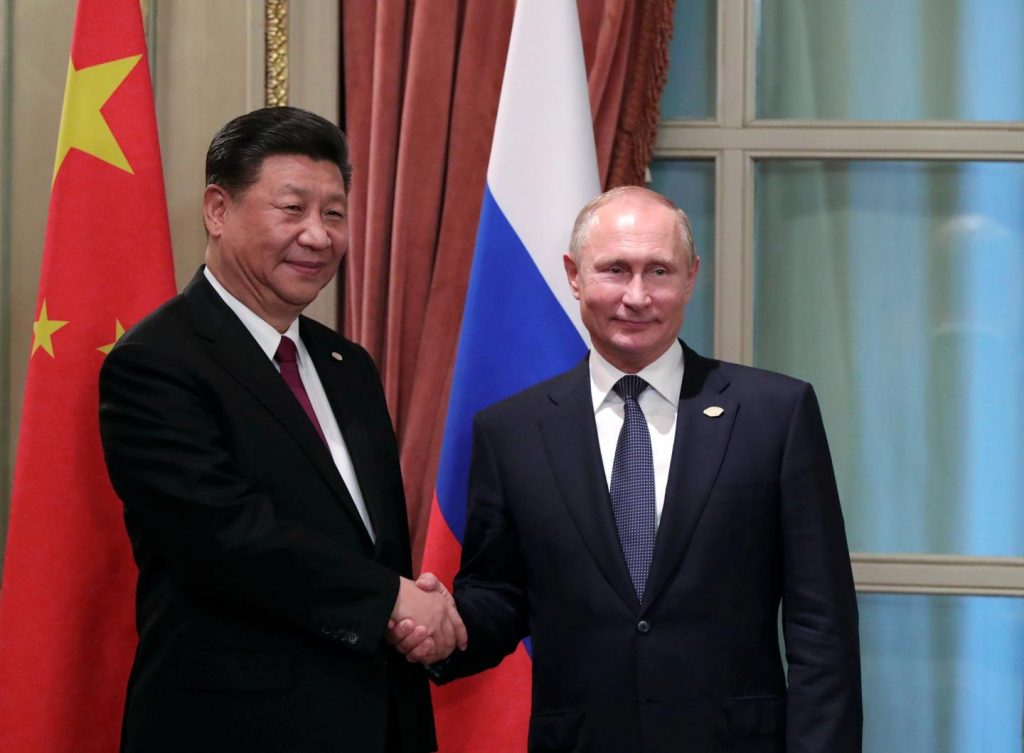 This drastic change is a shock for both Russia and China. Putin built his administration as the biggest outlier and opponent of Globalism, with a "Russia First" approach. [Richard Sakwa, 2019, Russia's Futures]
As one Russia expert put it, Putin's main goal for two decades has been to "Make Russia Great Again." (Ibid.) The focus of this agenda was to keep Russia strongly in control of its own future by resisting Globalism as an ideology and Globalist international organizations in specific. Putin accomplished this by resisting the West at every turn, but simultaneously allowing Globalism to grow so that Western economies could continue to purchase Russian oil and other products.
Thus Trump and Putin agree on a general policy: "My Nation First". But they are directly adversarial, because one wants to put the U.S. above the Liberal International Order and the other seeks to put Russia above Globalism and Globalist institutions. Same goal—opposite direction.
The two presidents have also employed very different means to achieve their goals. Trump's main strategy has been to deregulate the U.S. economy, allowing increased economic freedom to reboot finance, commerce, entrepreneurship, and production; Putin's major agenda has been a massive centralization of power to the office of President, i.e. himself. Putin has, in twenty years of power, created another Russian autocracy, with centralized powers that some experts say rival, or perhaps exceed, those of Stalin.
China is also drastically centralizing power to President Xi, to the point that a number of China experts consider this a return to Mao-level dominance by one leader. But unlike Russia, China worked hard from 1989-2017 to increase its influence as part of the Globalist community. It even supported, at least superficially, a level of U.S. leadership in international organizations—always with the understanding that the U.S. could lead as long as it also paid most of the bill.
The State Department largely saw this as a positive, and promised/fulfilled payments from U.S. taxpayers to numerous programs worldwide. At the same time, China frequently voted for these programs at the international level (again, as long as the U.S. was picking up the tab) and spent its own time and money buying up control of world natural resources in Asia, Africa, and Latin America. China now manages (by contract) more natural resources around the world than any other nation–far more than the United States. Ironically, communistic China preferred capitalist-style business contracts around the globe for water, food, oil, land and other natural resources, while U.S. claims to the same were usually negotiated by treaty and backed by arms rather than contract.
Today China, Russia and the United States are pulling away from each other, and all three are simultaneously pulling away from international organizations and the liberal Globalist Order. The future name of our era will likely be something like "The Return of Rivalry" (Foreign Affairs, May/June 2019, p. 19) or a "New Cold War" (Op cit., Sakwa, 2019). As Richard Sakwa put it: "Russia and the Atlantic System [NATO plus…] are locked in confrontation." Add China to the mix, and a new Age of Rivalry is here.
Further details are sobering. For example, unlike the situation during the original Cold War, there are numerous conflicting rivalries at play right now, including: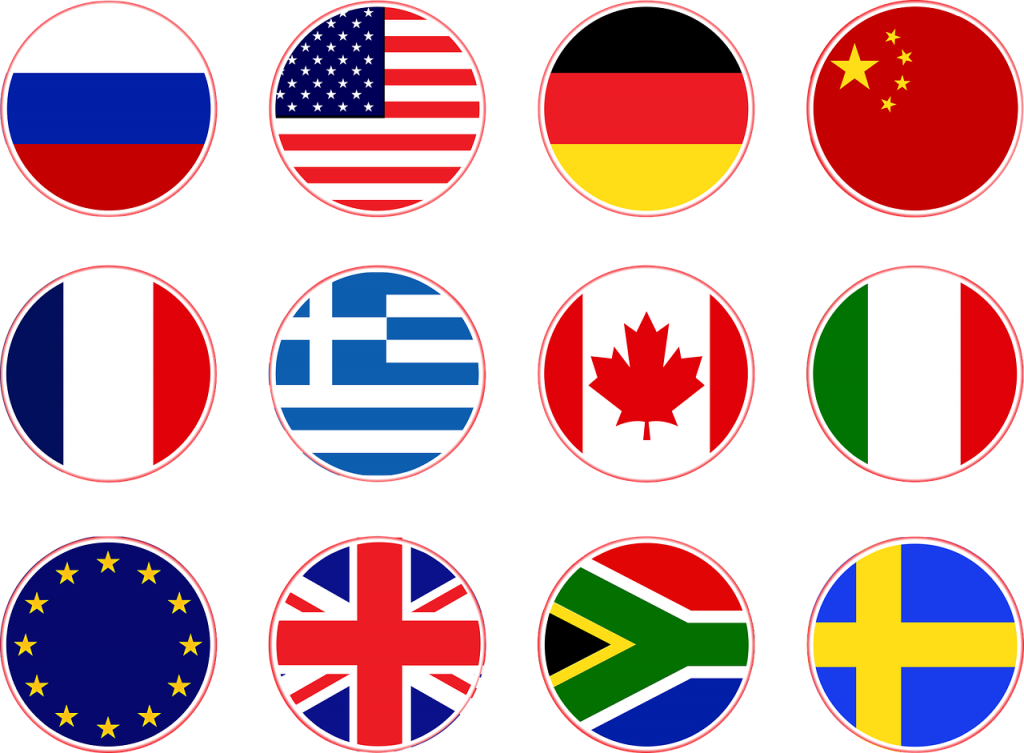 U.S./Russia – U.S./China
Russia/China
U.S./European Union
China/European Union
Russia/European Union
United Kingdom/European Union
Trump Administration/U.S. Foreign Policy Establishment (or, on the broader scale, Red/Blue culture)
U.S./North Korea (China proxy)
China/Taiwan (U.S. proxy)
U.S./Iran (Russia proxy)
U.S./Cuba (Russia proxy)
U.S./Nicaragua (Russia proxy)
U.S./any nation with natural resources contracted to China
Russia/any nation with natural resources contracted to China
European Union/any nation with natural resources contracted to China
Iran (Russia proxy)/Israel (U.S. proxy)
Syria (Russia proxy)/Israel (U.S. proxy)
Serious flashpoints ahead. Proxies can, of course, cause major problems between superpowers, for example the Korean War and Vietnam War, not to mention the proxy-conflict that sparked World War I. Also, unlike the Red-Blue division in the United States that seems poised to create increased internal conflict in the years ahead, both China and Russia have consolidated powers, and the leading groups of influence within their respective nations are currently, and strongly, behind Xi and Putin. This solidarity is particularly surprising in Russia, where the four major power groups seldom agree on much, but right now concur that Russia should be less acquiescent to the United States and the West: "All four of the great interest-ideological blocs broadly support Putin…and indeed, the main criticism of three of them is that he has been too weak and accommodating to the West's demands." (Op. cit., Sakwa, 2019)
III: Dangers Ahead
If (when) any of the rivalries listed above escalates, each superpower will ultimately tend to fall back on its areas of strategic advantage. Every American should understand these advantages, for all three superpowers.
China: The Chinese strategic advantages are access to natural resources, manpower for traditional military conflict, and a tightly centralized command structure. Note that the latter isn't an advantage for freedom, but during conflicts it is a distinct strategic benefit. China is built for outlasting the enemy, holding on and waiting for opponents to tire out, burn out, or give in. Anyone engaging a major conflict with China needs to be prepared for the long haul—and plan in terms of multiple decades rather than years.
United States: If the conflict is dominated by economics, a non-regulation-oriented Administration paired with an enterprising U.S. culture is a serious short-, medium-, and long-term advantage. (A high-regulation Administration would cancel this advantage.) In a major conflict, incentivizing the entrepreneurialism of the populace will be the major key to American victory, or even stalemate.
Russia: If the battle turns violent, Russia will be tempted to rely on the advantage of its nuclear arsenal. Indeed, in today's New Cold War, Russia finds itself facing a very different situation than during the 1950s-1980s. At least four significant differences could change everything:
Russia today doesn't have the allies the USSR had. (Op. cit., Sakwa, 2019)
China is a third superpower, complicating the whole situation, especially since it is geographically adjacent and shares the world's largest militarized border with China. (Ibid.)
U.S. deregulation of domestic oil production since 2016, and other contemporary increases in oil production around the world have reduced petroleum as the major income stream it once was for the USSR/Russia. (See ibid.)
Cyber weapons are a new reality, something both China and Russia are endeavoring to master. (See ibid.)
These four shifts in geopolitics strongly increase Russia's dependence on nuclear weapons as its main, if not only, strategic advantage. This is dangerous. And this rivalry is just heating up.
Conclusion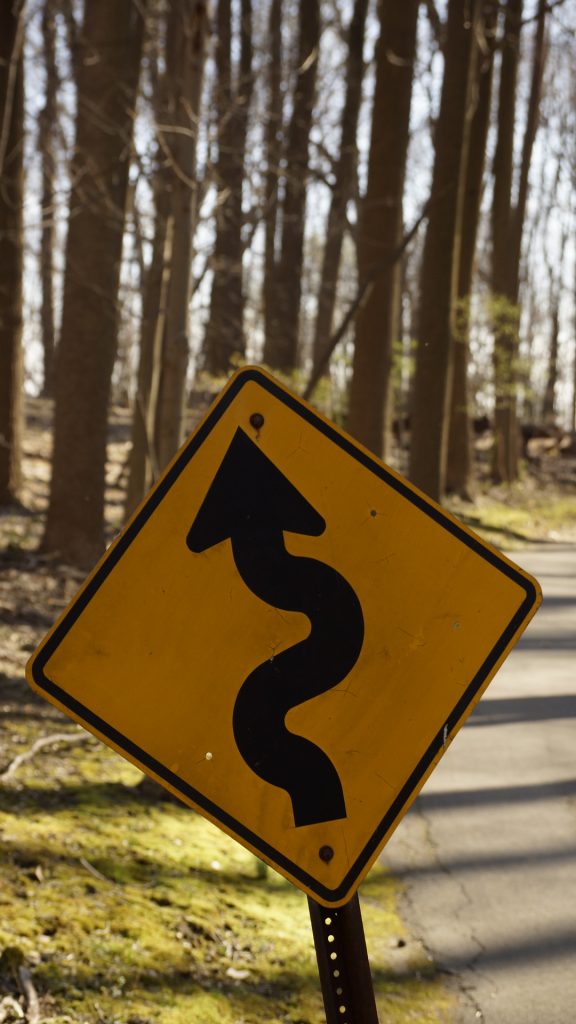 For the United States, the greatest danger probably won't come from lack of resources or a nuclear attack—both can be effectively deterred by strong and unified leadership—but rather by the growing chasm between Red and Blue culture.
The worst-case scenario for U.S. national security in the Twenty-First Century may well be a pattern of yo-yo elections (Op cit, Foreign Affairs, 2019), four years Red followed by four years Blue in the Oval Office, repeating again and again. Four years isn't enough to truly reboot the economy and military (Red agenda), or restructure the economy on more collectivist and regulatory lines to increase social equality (Blue agenda). To build one agenda for four years, then tear it down for four years, over and over, will almost certainly guarantee American weakness and long-term economic/security decline. An eight-year cycle would be less extreme, but still bad. This yo-yo pattern is also, unfortunately, the most likely scenario given current trends in America. (Ibid.)
Great superpowers are seldom conquered from without. Instead, they fight internally, causing their own decline from within. This is precisely what we are witnessing right now. The election of 2020, and even more tellingly the election of 2024, will signal which of the following paths we are pursuing:
A U.S./China dominated world in the year 2040, or,
A Russia/China dominated world in the year 2040
Americans must take action to effectively protect American freedoms and superpower leadership in an increasingly dangerous world.
What we as citizens can actually do, and how to do it, will be addressed in Part II of this Special Report, to be published next week.
Recommended Reading:
Category : Blog &Citizenship &Community &Constitution &Culture &Current Events &Economics &Featured &Foreign Affairs &Generations &Government &History &Information Age &Leadership &Liberty &Politics &Statesmanship