June 11th, 2019 // 7:41 am @ Oliver DeMille
What Americans Can Do To Effectively Protect American Freedoms in the Decades Just Ahead
(Book Review of American, by Shanon Brooks)
Note to reader: read Part I of this report here >>
---
I. The Challenge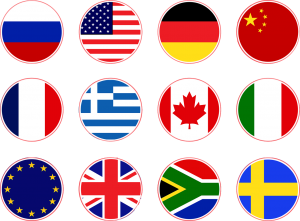 The 21st Century is shaping up as an era of major conflict, between (1) the three superpowers (the U.S., Russia, and China) and their allies and proxies (the European Union, Israel, North Korea, Iran, etc.), and also between (2) the Red- and Blue-state cultures that are further dividing America. If the U.S. doesn't fix the problem (2) above, it will almost certainly lose the first battle (1) to China and/or Russia.
But what can regular Americans actually do? What will really work?
The three most effective things Americans can do to maintain our freedoms, families, and leadership in an increasingly dangerous world are:
Spread great, classics- and freedom-based, leadership education
Engage entrepreneurialism, the key to free enterprise, and encourage/help others to do the same
Vote correctly and influence other voters to do the same (to protect and increase freedoms), and effectively influence government between elections
The battle for world leadership will come down to how well Americans do these three things. If we don't win this battle, the world by 2040 will likely be run by two superpowers: China and Russia. Freedom values will be at odds with the rest of the world, and greatly reduced in the United States. Socialism will be the norm from the California redwoods to the beaches of Florida, from the Midwest to the Plains, and from the Rockies to Maine, in the cities and farms, and across all fifty states. Many of our most cherished freedoms will be reduced, or stolen.
How can we ensure that this doesn't happen? A new book addresses this very question. This may be one of the most important books of our time; if we read and understand it, and take the right action, the future of America, our freedoms, our economy and our families, will be bright. If we don't take the needed action…freedoms will be lost, socialism will spread, and families will suffer.
The book is titled simply, and sagely, American.
II. The Journey
Indeed, the title says it all. Written by Shanon Brooks, American gets to the heart of the problem, and the solutions. As Brooks puts it: "…we are killing the American Dream. Out of the top 30 countries in the world, the U.S. ranks 16th in literacy…and 14th in problem solving."
Does that sound like a superpower? Or more like a past leader currently in decline? If we're only 14th in problem solving, how can we truly expect to lead in the decades ahead, to tackle and solve our greatest problems, to help lead the world as it faces and overcomes the challenges ahead?
But the problem is even more daunting. Brooks wrote:
"National unfunded obligations are more than $100 trillion while U.S. household debt is at an all-time high of $13.2 trillion. We have one of the most litigious societies in the world, our incarceration rate is among the highest globally, and our state and federal legislatures are convinced that they are our cradle-to-grave caretakers."
Unless something changes soon, and in major ways, we are not on the path to increased freedoms or economic opportunities for our children or grandchildren. In fact, we are quickly headed in the opposite direction.
As Brooks notes:
"How can we claim that America is the greatest nation in the world when 60% of our population can't even pass the U.S. citizenship test? What have we done with the legacy of liberty that the founders so carefully crafted for us? And what are we creating to pass down to our children and grandchildren?"
The problem is real. The divide between those who even care about freedom and those who don't is quickly expanding. And the root of the problem is at the very core of our daily lives: how we are educated, how we make a living, and how we participate (and don't participate) as citizens overseeing and governing our own nation. As Travis Slade notes in the preface to American: "Pretty much everything about how we live today is killing the American Dream." He's right. And this book, American, is much more than a handbook on the principles of freedom—it's all about how to apply those principles in the world today, in this economy, given the reality of the world we actually live in. Along the way, it addresses real issues across the board, including:
Our Decaying Education System
Our Work Life—Pros and Cons
The Way People Vote and Otherwise Participate (or don't) in Overseeing Our Government
Commercial and Residential Construction
The Health Care Industry
The Transportation Industry
The Food and Grocery Industry
Local Law Enforcement
The Issues of Immigration
The Regulation State versus Free Enterprise
Socialism versus Investment
Employee versus Owner Mindsets
Federal Government Overreach
…Etc.
American asks us to seriously consider a number of poignant questions, questions that our national school/education system has patently taught us not to ask—or even think about in any meaningful way.
For example: "How can the American Dream be alive when each new American baby…inherits $300,000 of national debt…?"
And "…bureaucracy so deep and stifling that most just give up and give in."
This book describes an America the Framers wouldn't even recognize, a nation deeply entrenched in a bureaucratic quagmire the likes of ancient Byzantium, with a few celebrities, wealthy super elites, and top government officials (and their families) enjoying benefits akin to a medieval Venetian aristocracy.
And we call this "American?" It isn't. It was supposed to be different. It was designed to be different. But only the people are capable of keeping our freedoms, as the Framers warned. No elites will save us. It is up to regular Americans.
III. Solutions
The best part of American is the solutions. I won't spoil the book by listing them all here, or going into detailed applications and strategies, but they cut right to the heart of the matter, skipping symptoms and focusing on what we really need to do in order to steer things in the right direction. If we want real freedom, and effective results, we're going to have to act. Brooks outlines what we need to do, and how to get started.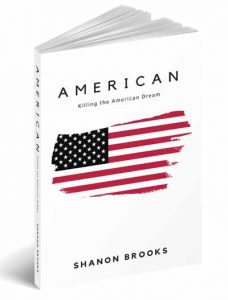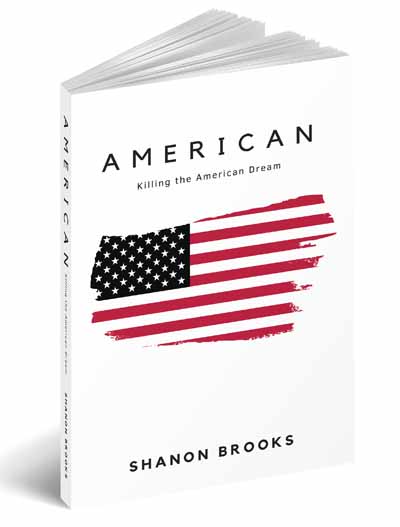 Specifically, as mentioned above, this book emphasizes the three major things we need to influence, change, and improve if America is going to survive as an effective beacon of freedom—in the world, and at home to the rising generations.
First, the right kind of education. Second, the right choices in the way we as a people make a living. And third, the way we vote—what goes into our voting decisions and the way we train up young people to be wise voters—and the ways we actively participate in governing our nation between elections.
Ultimately, these three things boil down to the quality of our learning, the kind of education we share, support, and pass on to our children and especially our young adults. If we get this right, the rest will follow. If not, our freedoms are very much in danger. America simply cannot survive three more generations of education like what we currently have.
We actually have two education systems in modern America, one for elites and those who work as the elites' advisors, professionals, and managers, and another for the masses. Most Americans attend the second type of schools; the result is that America now educates mostly followers. This hard-to-hear reality is, nonetheless, true. It is time to face it openly, and change it. American is not just a great book on freedom and leadership, but an excellent book on higher education, right up there with Henry Newman's great classic The Idea of a University, The Higher Learning in America by Robert Hutchins, An Education for Our Time by Josiah Bunting, and The Closing of the American Mind by Allan Bloom. Brooks benefitted from the ideas in all of these, and many others, and as a result American is the best book on higher education that I have ever read.
Every American who cares about freedom and our future should read it. And every American should care about freedom and our future.
Perhaps most importantly, Brooks' book will introduce the reader to a number of very important ideas and principles that are seldom discussed anymore—in schools, homes, churches, or places of business, and certainly not by the media—but were once understood, cherished, and debated by every free American. The early Americans taught these things to their children, and were ashamed if any of their children couldn't articulate these principles of freedom and life fluently and in detail. Such principles constitute the bulk of chapters 1 through 10 in American. Knowing them fully, and understanding how to apply them in society, was once considered crucial to being an American. They have now been almost entirely lost, and with them many of our freedoms. To reboot our freedoms, we must understand these vital principles and ideas.
It is time for us to know them. To pour over them, and to master them. To share them, teach them, talk about them, debate them, and apply them. It is past time. We cannot wait any longer. We must act. Again, our freedoms and the future of our posterity are at stake. If we get the freedom principles right, if we understand and effectively implement them, we will be another generation of American heroes. If not, the candle of American freedom will be snuffed out.
This is true. This is real. This is happening.
Not every person will apply the things learned in American the same way. Or even agree on every specific. This is the way it should be—free people applying principles differently, based on personal mission. But all of us should learn them. Know them. Ponder, discuss, and apply them as inspired.
It is time.
To act…
Recommended Reading
Category : Aristocracy &Blog &Book Reviews &Business &Citizenship &Community &Constitution &Culture &Current Events &Economics &Education &Entrepreneurship &Family &Featured &Foreign Affairs &Generations &Government &History &Independents &Information Age &Leadership &Liberty &Mini-Factories &Mission &Politics &Prosperity &Statesmanship