August 3rd, 2019 // 12:48 pm @ Oliver DeMille
Election 2020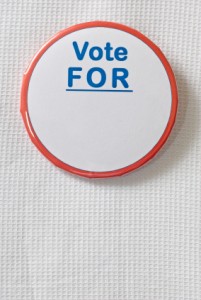 Who can challenge Donald Trump in the 2020 election? This question is important — whether you like Trump and plan to vote for him, or don't like him and plan to vote for the 2020 Democrat nominee, or don't like him much but feel he's better than the alternatives.
Who can challenge Trump?
Trying to answer this question for myself led to four different lines of thinking, each of them interesting:
Four Options
First, none of the current candidates on the Democrat side seem to possess the ability to effectively inspire broad popular support. One may eventually rise to the top, of course, but it seems it's going to take a new person with a new charisma, not one of the old names like Biden, Bernie, or Warren. Possible new faces: Kamala Harris? Amy Klobuchar? Andrew Yang? Other? Maybe. But so far none of them have gained any major traction. It's early, though, so this could change.
Second, one name does strike fear into the hearts of many Trump supporters: Michele Obama. To date she's strongly denied any interest in running for the Oval Office. But her numbers would likely skyrocket to the top of the ticket if she announced. Will the Obamas refuse this call to power? So far, yes.
Third, perhaps the biggest challenge to Trump in 2020 could come from Jerome Powell. As chairman of the Federal Reserve, he and his colleagues could push interest and inflation rates in directions that would significantly dampen the U.S. economy, throwing a major wrench into Trump's top accomplishment and the core of his support. This is seldom, if ever, mentioned in the media, but it remains a significant possibility. Stay tuned…and keep watch.
Fourth, a considerable problem for Trump could come from the success of Republican economic policies at the state level. Specifically, no Republican can win the presidency in the current system unless they win both Florida and Texas, but state-level Republican leaders and their pro-growth, low-regulation policies have attracted a lot of businesses and people relocating to these states. The challenge for Trump, and Republicans running for Congress, is that a preponderance of those moving into Florida and Texas vote liberal, not conservative. Trump beat Hillary in Florida in 2016 by just 112,911 votes, and over a million new people have moved to the Sunshine State since then, with over a million more expected by the 2020 election.
The same is true with Texas—Trump won by a more convincing 807,179 votes, but Texas has grown by 1.2 million since 2016 and is projected to grow by a total of approximately 2.3 million by election day 2020 (with about a quarter of these voters moving from California). This significantly changes the makeup of the electorate. Again, more than a mere majority of those relocating to Florida and Texas tend to vote liberal.
Whatever your politics, these four things are worth watching as we move closer to election night 2020.
Interested in more?
(Oliver DeMille is the author of FreedomShift, which addresses the three key things Americans must to do in the months and years just ahead to effectively protect and keep our freedoms during the growing attack on liberty. Available Here>>)
Category : Aristocracy &Blog &Citizenship &Community &Constitution &Culture &Current Events &Economics &Featured &Generations &Government &History &Independents &Information Age &Leadership &Liberty &Politics