June 28th, 2018 // 7:26 pm @ Oliver DeMille
"Odd, that so many should favor frames that seemed to be trying to outdo the art they held."
~Brandon Sanderson, The Alloy of Law
What You Think You See
In the old American West, a façade town featured two- and sometimes three-story buildings lining Main Street, so visitors to the town would be impressed with how up-and-coming the community must be.
But when a person walked around to the side and back of the buildings, it turns out they'd find mostly one-story structures—sometimes little better than shacks or huts.
A few were even a façade built on the front of a rickety lean-to.
Some were respectable buildings, but they were usually made of adobe or pine rather than the fine hardwood edifices promised by their Main Street facades.
And, as I mentioned, they were only one story tall despite their appearance from the front.
Indeed, the only purpose of the two- or three-story façade was to impress.
In modern times, the idea that perception is reality has reached the level of myth.
To Conform or Not To Conform
It is taught in various circles as unquestioned truth, parroted in movies and television programs as a lasting principle, and often used to scold would-be individualists into working harder to conform and fit in.
"We must impress others to get ahead in the world," the common wisdom seems to assure us.
C.S. Lewis lambasted this view in his classic, "The Inner Ring."
If you spend your life trying to impress and fit in, as almost everyone does, he warned, you'll waste a lot of time and energy and miss many of the important things that really matter in life.
Moreover, he predicted, you'll fail to appeal to the only real society of substance, the other people who ignore trying to impress and fit in and instead set about doing good things in the world without worrying what others think.
He called this group the true inner ring, whose motto was something along the lines of "perception is merely perception—truth, reality, integrity and quality are what matter."
John Adams wrote about this topic in his little-known and seldom-read classic, Discourses on Davila, which may be his best book next to Defence of the Constitutions of the United States (in fact, he referred to Davila as the fourth volume of Defence).
He said that nearly every person is plagued by a debilitating desire to be esteemed by others, to impress and fit in, to be admired, and that this is the basis of many human flaws including jealousy, envy, ambition, vanity, hatred, revenge, pride, and most human pain.
These are Adams' specific words.
Adams said this desire for admiration is as real as hunger, and the cause of more suffering, anxiety, stress and disappointment than famine.
In contrast, the really good things in life, including virtue, nobility, honor, loyalty, wisdom, service, strength and so on, may or may not increase the admiration of others, but are often valued only to the extent that they do.
Competing for Mediocrity
Sadly, many people seek these things only if, and to the degree that, they increase admiration from others.
Far too many things are sought by mankind only because they attract "attention, consideration, and congratulations…" Adams said.
Likewise, too many good and important things are not pursued by many people because they do nothing to boost one's status or station.
By the way, the point of Adams' book on Davila is to show that because of basic human nature—built on this inner drive of nearly all men and women to rise in station, and not just to rise, but to rise above other people—there will always be conflicts in human societies and institutions.
His solution was to create separate branches of power, and to set up the government so these branches could check and balance each other in a way that no one government entity could become too powerful.
The result, he said, would be that the people in the nation would be able to live free of overreaching government.
In the process of making this argument he spends a great deal of time showing that this drive to fit in, impress, and in fact outdo other people (by being more impressive and fitting in better than them), was a serious obstacle to human happiness in families, schools, business and all facets of society.
When people become more knowledgeable and learned, for example, they tend to engage in more, not less, conflict with other learned persons.
He was not talking of debate, but of serious conflict.
Thus our schools and great universities, which could be the salvation of society in many ways, are distracted from their potential because their leading inhabitants are constantly striving for Reputation, Notoriety, and Celebration.
These three words are those used by Adams, which he capitalized for emphasis in his book.
Likewise, Adams laments, our branches of government are unable to truly lead because those who should be our best hope for great progress immediately, upon being elected or appointed to office, set out to compete with all other officials for more Fame, Glory, Reputation and Credit.
Again, these are Adams' words.
Growing or Shrinking
Voters send representatives, presidents and others to do their will, to improve things, but the real work of most men and women lifted to leadership is to win this contest with each other.
"Improve the Nation, or Impress the Nation. That is the question."
And the drive to impress nearly always wins the day.
Adams wrote of humanity's so-called honors in withering terms:
"What is it that bewitches mankind to marks and signs? A ribbon? a garter? a star? a golden key? a marshall's staff? or a white hickory stick?"
He is mocking us now.
"Though there is in such frivolities as these neither profit nor pleasure, nor anything amiable, estimable, or respectable, yet experience teaches us, in every country of the world, they attract the attention of mankind more than…learning, virtue, or religion."
Furthermore, Adams continues, they are sought by the poor, who believe such honors will lift them to equal status with the rich, and they are sought by the rich, who believe that without these symbols they will be lowered to the status of the poor.
This is the great challenge of human progress—we ignore our great potential to focus on silly attempts to impress.
We do it as children, as youth, as adults, and in old age.
The solution, in the case of academia, is to closely avoid putting scholars or administrators in charge of education, but leave oversight to the parents.
For government, the fix is to allow the people to frequently replace their officials at the election booth—to remove them as soon as they forget to do what the people sent them for.
Symbol Above Currency
Adams points out that ribbons, medals, titles, and other symbols of man's honor, including the white hickory sticks of certain secret societies, aren't of much use in real life.
Though, if you are freezing, the hickory stick can at least be ignited and bring some warmth.
But these ornaments are nevertheless widely sought because they are symbols of acceptance, fitting in, and impressing others.
Such symbols show that, in fact, the Status Motive is even stronger in humanity than the Profit Motive.
Indeed, giving war heroes and others who accomplish great acts of heroism large sums of money, cars, vacations or estates would be seen as crass by most modern eyes.
Yet these are exactly what many of the ancients gave their champions and heroes, though chariots and carriages were more in vogue than cars.
We give symbols for the highest achievements, precisely because their lack of monetary value communicates just how highly we esteem them—far above money.
For Adams, the honors and symbols are frivolities only because we seek the honors and symbols rather than the actions for which they are awarded.
This is deep insight into human nature, because for true heroes the ribbons and medals mean much less than simply knowing what they did.
Flattery and Failure
It is wonderful to honor heroic acts that truly merit our admiration and thanks, but too often, as Adams puts it, the "great majority trouble themselves little about merit, but apply themselves to seek for honor…"
This is a serious indictment.
He further says that most people try to gain such honors not by going out and serving in ways that merit them.
Such service would be too difficult, or dangerous, or risky.
Besides, just meriting great honors doesn't ensure that one will receive them.
After all, we are assured, "perception is reality".
So many people decide that a much better course is to ensure the world's admiration the old-fashioned way, by directly seeking prestige and hiring publicists, PR firms, and commissioning scholarly studies and the support of experts.
Adams says it this way:
"…by displaying their taste and address, their wealth and magnificence, their ancient parchments, pictures, and statues, and the virtues of their ancestors; and if these fail, as they seldom have done, they have recourse to artifice, dissimulation, hypocrisy, flattery, empiricism…"
But this is more than an interesting philosophical discussion about human nature.
It actually cuts to the very heart of reality.
Because of our thirst for honors, and because façade honors are easier to obtain, all our manmade institutions eventually fail.
Adams mourns that government cannot solve the problems of humanity, nor will institutions of commerce and business.
Plague of Power
Families and churches come the closest, but even here we spend the generations warring about whether husband or wife should be the head, how long fathers should maintain dominance over their sons, and whether newly married couples now report to paternal or maternal grandfathers.
Likewise, too many churches in history took up arms against unbelievers, and various religions and secular groups resort to violence when they fail to convince in other ways.
Indeed, as soon as men create institutions of any kind, they usually begin to war—within the institution and/or with other institutions.
The solutions, the real fixes to our challenges, Adams teaches, will not come from manmade institutions.
We should set up the best institutions possible, but we can't rely on them for everything because man's hunger for approval and applause is always at work undermining progress.
Adams quotes the English poets to make his point:
"The love of praise, howe'er conceal'd by art,
Reigns, more or less, and glows, in every human heart;"
—Edward Young
"All our power is sick."
—William Shakespeare
If "All our power is sick", indeed. If so, how can mankind progress?
It turns out there is a solution, and Adams is excited to share it.
Building Greatness
In the cases of family, church, relationships and business, one should simply dedicate one's life and efforts to truly serving in genuine, if challenging, ways that really make a positive difference.
This was also recommended by C.S. Lewis, who said to ignore trying to impress and instead set out to genuinely serve.
Both Adams and Lewis note that such service is only authentic when we give up concern about getting the credit.
But Adams wants our political leaders to do the same.
He sees real government leadership as deep, committed service, devoid of seeking credit or reward.
He doubts that many will truly forget their drive to impress and seek only to frankly serve, but he holds out hope that a few will rise to such heights of true leadership.
The best honors for such exceptionally great leaders aren't the praise or baubles of men but the highest of all tributes—emulation.
And in this Adams gives us mankind's solution to its biggest challenges.
Specifically, while mankind limits itself from great achievements to fight the petty battles of impressing others, becoming more impressive than others, fitting in, and fitting in better than others, the solution is to emulate those who do it better.
What Leadership Is
Parents who emulate great parents are the hope of the world, as are great teachers, inventors, artists, statesmen, leaders, entrepreneurs and others who emulate the greats.
Emulation includes improving upon the best of the past, and as generations of parents and other leaders emulate the best and improve upon it, the world drastically improves.
This, as Adams puts it, is a desire not to impress and fit in, "but to excel," and "it is so natural a movement of the human heart that, wherever men are to be found … we see its effects."
Moreover, Adams assures us, it blesses communities and society as much as it helps individuals succeed.
For those who are religious, nothing is more effective than trying to emulate the Son of God, the great prophets, Buddha, and other examples of charity, service and wisdom.
We fall short in many ways, but in trying to answer the question, "What Would Jesus Do?," as the modern saying goes, we reach for our very best.
Our greatest heroes, regardless of our views on religion, should be the great men and women of history whose sacrifice and greatness makes them most worthy of emulation.
Emulation is as strong an emotion as seeking admiration, and in fact most children learn emulation first.
Which brings us to the topic of this article—How to fix Washington and put America back on track as a standard for freedom, opportunity and goodness in the world.
According to John Adams (and C.S. Lewis, Alexander Solzhenitsyn, and many others), the answer is not to turn to leadership from our big institutions, even if they have as much power as the White House, Congress, Wall Street, Hollywood, Silicon Valley, the Justice Department, the Federal Reserve or even the Supreme Court and Madison Avenue.
The solution lies in leadership, but not from the top down.
We will not get back on track as a society until we lead from below, until we become a society of leaders, and the right kind of emulation is our most powerful means of lasting influence and change.
Who you and I choose to emulate—really, truly, deeply, fully—will determine the future.
Becoming Our Future
It is the most powerful symbol, because who we want to be like on the greatest days of our lives will color the rest of our time on earth.
But it is much more than a symbol.
Too much of modern life is merely a façade.
Too many of our institutions are hollow shells of what we need them to be—and of what they claim to be.
Too often we choose the path of prestige over the path of quality.
Too frequently we listen to the credible rather than the wise.
Too many of our hours and days are spent on the things that are least important.
It was Nietzsche, I think, who said that modernism began when we started substituting the morning paper for our morning prayers.
Allan Bloom called this the closing of the American mind.
Adams told us that such things are hollow, but in the Information Age the voice of understanding is too frequently drowned out by the roar of the crowd.
In all this, however, there is an anchor.
Who we decide to emulate, and how faithfully we do so, will make the future.
And that goes for Washington as well.
Category : Blog &Citizenship &Community &Constitution &Culture &Current Events &Economics &Education &Generations &Government &History &Independents &Information Age &Leadership &Liberty &Mission &Politics &Service &Statesmanship
May 13th, 2018 // 4:25 pm @ Oliver DeMille
True or False…or False?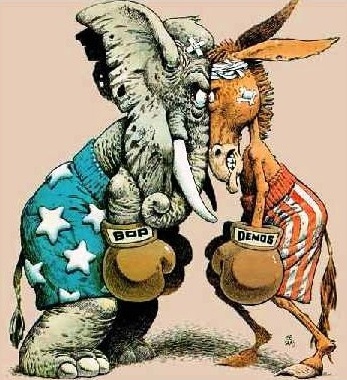 It's getting worse. Just watch the news. This phrase, the "Next Civil War", was recently used by economic forecaster Harry Dent to describe the growing divide between Red and Blue state cultures. These two sides now disagree with each other to the point that in many cases people experience real hatred for those on "the other side".
Former president Barack Obama noted that people who largely get their news from the mainstream media and those who get their news mostly from Fox are basically living "on different planets." They not only disagree on principles and solutions, he pointed out, but they fundamentally disagree on "facts". What the Blue culture sees as incontrovertible truths, the Red culture frequently sees as lies. Fake. False. And the opposite is just as true: what the Red culture sees as fact is often considered false by Blue culture.
No wonder the two sides are so angry at each other. When you disagree on what the facts are, the solutions promoted by the other side frequently appear ludicrous. Even dangerous. Both sides, each rooted in its own understanding of reality, watch the other side say and do things that are clearly and painfully hurtful—according to the set of obvious but differing "facts" they each believe.
Roadblocks
This divide is widening. We've reached the point that one of the worst things parents can learn about their child's "significant other" or new fiancé is that he/she is a Republican, or Democrat—depending on the family. Religion, career, ethnicity, education, financial status, and even a criminal history, are largely negotiable in most modern families. But the other political party? Many parents turn Tevye: "If I try and bend this far, I'll break."
Lynn Vavreck wrote in The New York Times (January 31, 2017): "In 1958, 33 percent of Democrats wanted their daughters to marry a Democrat, and 25 percent of Republicans wanted their daughters to marry a Republican. But by 2016, 60 percent of Democrats and 63 percent of Republicans felt that way." And for many, the feelings run very deep. While in 1994 21 percent of Republicans viewed Democrats in the "Very Unfavorable" category, by 2016 the number was 58 percent. (Pew Research Center) In 1994 17 percent of Democrats saw Republicans as "Very Unfavorable", but the number in 2016 had skyrocketed to 55 percent. (Ibid.)
Aaron Blake summarized this concern in The Washington Post: "If 58 percent of Republicans hate Democrats and 55 percent of Democrats hate Republicans, that would mean about 35 percent of registered voters hate the opposite political party." (June 19, 2017) "But that's not quite hate…. 45% of Republicans see the Democratic Party as a threat to the nation's well-being…. [and] 41% of Democrats see the Republican Party as a threat to the nation's well-being". (Ibid.) When you add independents, the "hate" one of the parties (those who see the other party as a threat to the nation) makes up 39 percent of registered voters or "About 1 in 4" Americans. (Ibid.)
There are a lot of others who see the other side in an unfavorable light, around 33 percent of additional Republicans (for a total of 91% with "unfavorable" or "very unfavorable") and 30 percent of additional Democrats (86% with "unfavorable" or "very unfavorable" views). (Ibid.) Note that all of this occurred before the Trump presidency. Again, this divide is real, and deep. In the Trump era the intensity has only increased.
But does any of this justify the phrase "Next Civil War"? Not yet. Not unless we're going to surrender to hyperbole. Yet this conflict is escalating in many sectors—it's moved beyond the traditional battlegrounds of politics and news media to additional culture and power centers including education, television, movies, entertainment awards shows, daily and nightly talk shows (both radio and television), sports, and multiple venues on social media. Even social media and Internet platforms are getting involved by adjusting algorithms to promote certain political leanings—or dampen the voice of those they dislike—often without informing their customers.
Platforms and Soapboxes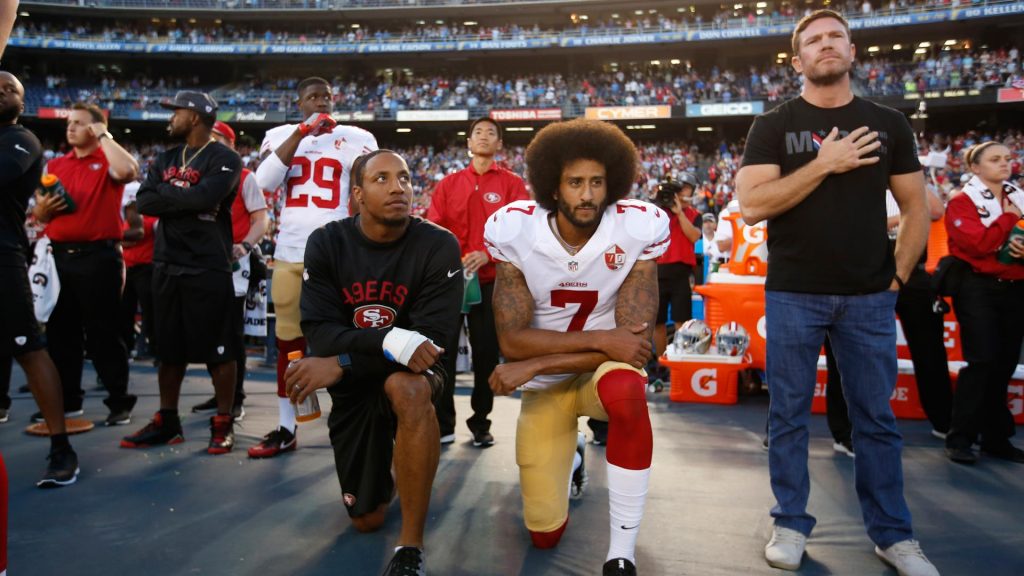 For many Americans, the sight of some NFL players purposely kneeling during the National Anthem is the ultimate symbol of this divide. One side sees young role models and leaders using their public platform to bravely protest government abuse—especially what they consider racially charged police violence. The other side feels hurt and confused by millionaire beneficiaries of the American Dream figuratively spitting on the American Flag and the sacrifice of dead and maimed military heroes.
It's difficult to even discuss this situation rationally in many venues due to the raw and heartfelt emotions of people on both sides of the Red-Blue cultural divide.
Sadly, many schools have also become places of great conflict. For example, a national uproar occurred when a middle school teacher assigned her students to write letters to political officials urging them to pass stronger gun control laws. Should teachers tell middle school children what sides to take on political issues? And assign them to engage in activism for one specific side? At what point does teaching become brainwashing? A father of one of the students, a policeman, refused to allow his child to do the assignment. The father deeply disagreed with the politics of the teacher, and many of the other parents disagreed with the politicization of middle school in general. In response to backlash, the teacher allowed students to skip the assignment without penalty, but didn't suggest writing against stronger gun control if this more accurately aligned with the student's views. The same week, an elementary student was expelled from school for drawing himself hunting during a "free art" assignment, and a high school teacher was fired for a lengthy history-class soliloquy describing current members of the military as "the lowest of the low" in our society. Red and Blue cultures passionately disagreed on how these events should be handled. Both sides largely see the other's view as ridiculous and extreme.
Another moment that epitomizes this division occurred on Broadway when the cast of Hamilton stopped the musical midstream to lecture the new Vice President elect, Mike Pence. Hamilton itself is an artistic icon—an American Les Miserables that underscores how the struggles of Washington, Jefferson, Hamilton and their families and peers unleashed freedom in a way that has now spread to people of all backgrounds. The lecture itself was seen by one side as a welcome comeuppance to a dangerous new administration, and by the other as yet another gauche elitist attack against the will of the voters and the American system.
Networks, Numbers, and New Divides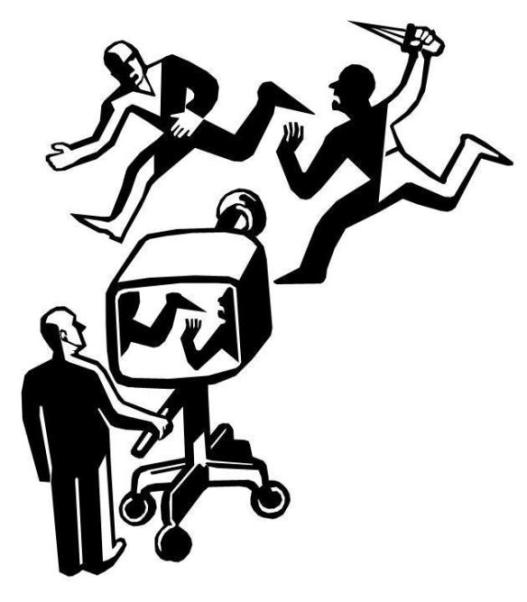 Thankfully this war is largely cultural—it has not devolved into massive physical violence between the two sides of a nation (like the French Revolution, U.S. Civil War, or Russian Revolution, etc.). Hopefully it will always remain peaceful. But in the fight for hearts, there is no doubt that a major civil war for the future of our republic is already under way.
Worse, it is doubtful that any real solution is imminent. When one part of the nation generally believes most of what airs on CNN, ABC, NBC and MSNBC, while another part tends to place more trust in Fox News, Rush Limbaugh, or Trump tweets, the two aren't going see eye-to-eye on much of anything. And when these two groups are the largest political blocs in our republic, we're going to have genuine and repeated disagreements.
Perhaps the epicenter of this battle for "the hearts and minds of the people" is found in the media. And this poses a major challenge. Why? Because most of modern media—from both the Left and Right—has three serious problems:
1-It is largely agenda driven ("Forget the facts, full speed ahead!")
2-It is shallow.
3-It is electronic.
Most people realize the problems with item #1. As a result, they stop listening to media outlets that are clearly against their views—and seem hostile to anyone with a different perspective. This has created another significant problem with modern media:
4-It is isolated. The Right listens to the Right, while the Left listens to the Left. Few listen to both. Few listen to the other side. Over time, media outlets increasingly cater to their narrow audiences, so the extremism increases.
Result: the divisions in our nation are getting wider, deeper, and more susceptible to anger and, too often, extremism and unhealthy thinking and actions.
The Missing Depth
The  2nd and 3rd problems listed just above are equally dangerous. Many people are very busy—work, family, more work, community, more family. Little time is left over for meaningful civic involvement, much less for taking the time to really dig into each day's news, truly understand what is happening, and go way beyond the 30 second sound bites or even 3 minute segments on any given story. An hour of the news is more than most can spare—and most hour newscasts only provide a very shallow overview of a few of the day's news topics. In short, shallow. No time for depth.
The result is that nearly all shows repeat a few top stories, with only a bit of detail. Even if a person watched television all day, he or she would usually only hear about the same top stories, addressed shallowly over and over—with different opinions but nothing really weighty or reflective. Depth is almost unheard of in most of today's media.
This is especially true of the electronic media. Besides, television, radio, and online media typically interact with human brains more like entertainment than like something really, truly important. When we watch or listen or surf our news, in most cases, we are in the mode of moving quickly from one thought to the next. Even if we try to focus, ads, pop-ups and crawlers invade our screen with multiple headlines and distractions all at once. Our devices were purposely designed this way, in fact.
Reading the news, in contrast, naturally moves the focus into our intellect. A good start. "But nobody wants to read anything longer than a page…" today's editors assure everyone. Many editors put the limit at "two paragraphs." If we don't read more deeply, we'll truly and literally become a nation of sheep. Deep thinking is needed to deal with the reality of today's complex and globally-interconnected world—for any citizen. And deep thinking about the news is basically impossible unless we're reading (or listening/watching to a source that takes) much more than 5 minutes to really address an issue in some depth.
The Jefferson-Madison Debates
The term "fake news" means the following to most people: news that pushes a false agenda, distracts from truth, lies. But "shallow news" is just as bad for the nation. Even "accurate news" that is shallow is a major blow to our society. And this accounts for most of what media consumers experience. When it is both fake and shallow, we're in real trouble.
The Left and Right argue about which news reports are "fake," but few even claim to offer real depth in their news. And even fewer consumers seem to be actively searching for and embracing deeper news.
To reiterate: the Red-Blue divisions are growing, and intensifying, and this means that major problems are ahead unless we do something about it. My plan is to write a weekly (or, sometimes, every two week) article that treats real topics in enough depth to help readers take a step back from the constant screaming of electronic news, and really understand a topic (one at a time) enough to see behind the scenes of modern media spin and fake/shallow posturing.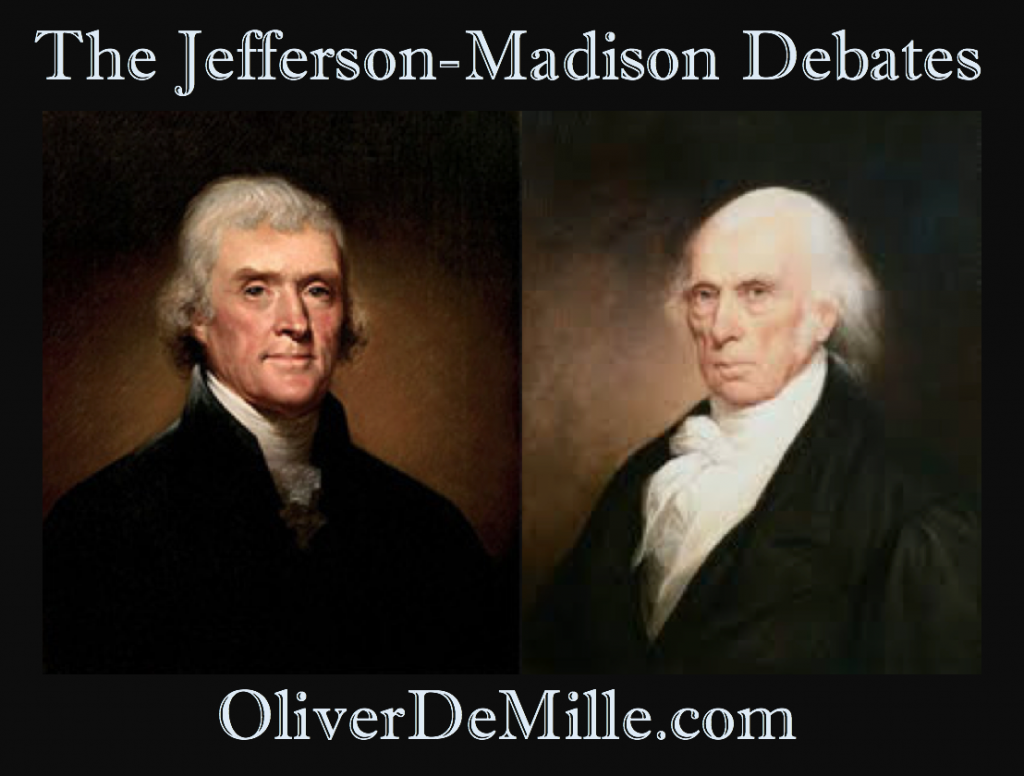 More will, of course, be needed to stop our seeming national sprint toward more civil conflict. But I know this weekly column will make a difference—for those who read it.
It was the reading and thinking about articles and pamphlets during the American Founding generation that helped America gain freedom, and deep thinking is vitally needed today. I'm calling this new series of weekly articles The Jefferson-Madison Debates, and I hope you'll join us.
It's going to be fun.
— Oliver DeMille
(RSS Feed sign up here ***)
Category : Aristocracy &Arts &Blog &Business &Citizenship &Community &Constitution &Culture &Current Events &Economics &Education &Entrepreneurship &Generations &Government &History &Independents &Information Age &Leadership &Liberty &Mission &Politics &Producers &Prosperity &Statesmanship &Technology
May 12th, 2018 // 9:02 am @ Oliver DeMille
"A shoe, too, is no longer a finished product, but an endless process of reimagining our extended feet, perhaps with disposable covers, sandals that morph as you walk, treads that shift, or floors that act as shoes." —Kevin Kelly 
"We have long argued that as the Web extends in usage…increased access to factual information would improve the quality of public discourse. However, the opposite seems to be occurring." —Don and Alex Tapscott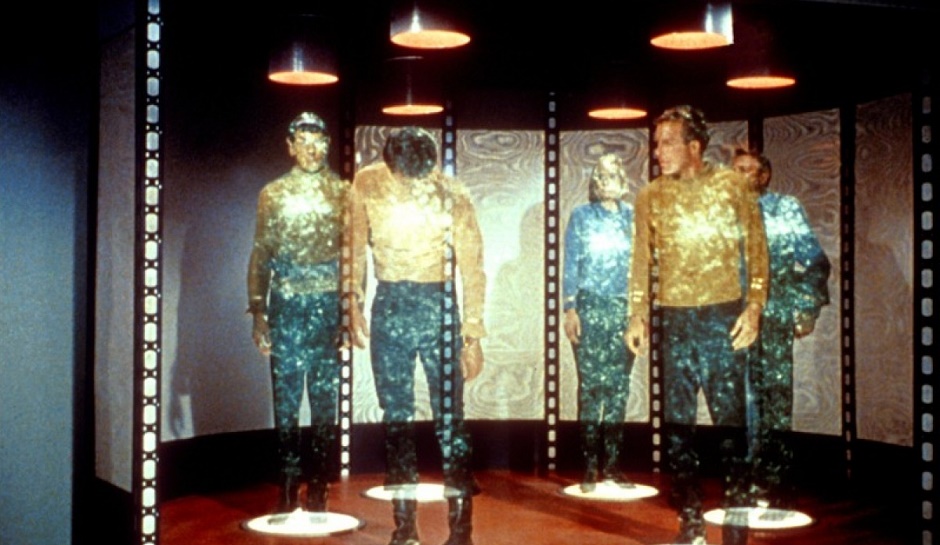 Given how much technology has changed the world in the past twenty years, and how differently we now live, it's easy to assume that the Internet Revolution has brought the big change—and this era of massive shifts will slowly relax back into some kind of normality. But the truth is that we are just at the very beginning stages of the Information Age. The changes have just begun.
Following are a few of the major developments still ahead, as described by the experts on current technologies. As you think about each of these, consider the ramifications of these trends as they relate to the future of education, career, the economy, and the type of education needed for the emerging economy:
1. Autonomous vehicles. Self-driving cars are a reality.[i] How long they will co-exist with human drivers before the laws require all cars to be driven electronically remains to be seen.[ii] Self-driving planes, boats, and trucks will also change our lives drastically. Flying vehicles are next. As drone technology improves, taking people as passengers may not be too far away.
2. 3D Printing (additive manufacturing).[iii] This will revolutionize transportation, shipping, and manufacturing. Things that can be printed out in our own homes don't need to be built in factories, or shipped by truck, airplane, or even drone. 3D printing will also have significant impact in medicine by printing certain medical implants.[iv] In fact, 3D printers now print food, including candy—and some people think it even tastes good.[v] One taste tester wrote: "It tastes like an after-dinner mint mixed with a sugar cube."[vi]
3. 4D Printing. The printers will print smartobjects that are self-learning, and self-altering in response to their environment.[vii]
4. New Smart Materials. As Klaus Schwab, Founder of the World Economic Forum, put it: Some are "self-healing, self-cleaning, metals with memory that revert to their original shapes, chemicals and crystals that turn pressure into energy, and so on…. Take advanced nanomaterials [nano means smaller than the human eye can see] such as graphene, which is about 200-times stronger than steel, a million times thinner than a human hair, and an efficient conductor of heat and electricity. When graphene becomes price competitive…it could significantly disrupt the manufacturing and infrastructure industries."[viii]
5. iMoneyCenter. As Forbes put it: "Your cellphone will become a global bank. Mobile money accounts already outnumber traditional bank accounts in parts of the developing world, and new technology will turbocharge that trend, allowing payments to anyone, anywhere, in local currencies."[ix]
6. RFID (Radio Frequency Identification). Tiny tags can be put on pretty much anything, or anyone, and track where it is at any time, all over the world.[x] This technology is cheap and easy to use. The tags can even contain sensors that keep track of how well the item is doing, and what it is doing.[xi]
New Normal
Kevin Kelly said of the various kinds of small digital devices that are being created: "A few are shrinking to the size of the period following this sentence. These macroscopic measurers can be inserted into watches, clothes, spectacles, or phones, or inexpensively dispersed in rooms, cars, offices, and public spaces.[xii] Sensors can be built to watch and listen." He also wrote: "Massive tracking and total surveillance are here to stay."[xiii]
The machines are becoming ubiquitous.[xiv] Moreover, a lot of people like it this way. One report summarized the trend as "Our Love-Hate Affair With AI."[xv]
The ramifications of the new era of machines for freedom and relationships of all kinds are immense.[xvi]
7. Gene Mapping and Synthetic Biology. This is popularly called the creation of "Designer Babies." "It will provide us with the ability to customize organisms by writing DNA."[xvii] "Today, a genome can be sequenced in a few hours for less than a thousand dollars."[xviii] And at some point scientists foresee artificial memory implanting into peoples' brains.[xix] Just download what you want to know—facts, dates, formulas, etc. Gene Mapping will impact agriculture and the energy sector (by producing biofuels) as well as medicine and education.[xx]
8. Personalized Medications. Medicine, from those used to treat advanced diseases to simple aspirin, will be personalized for each individual—"tailored to your DNA."[xxi] These will likely be very expensive at first, further widening the gap between the upper and other classes.
9. Non-Communicative Relationships. A number of popular magazines each month present articles that tell men and women they need to turn off their electronic gadgets and talk to their spouse or significant other. The articles are detailed and specific, with advice like "look your spouse in the eye while you talk to her," and "actually listen to the words he says and try to connect with his logic and feelings," etc.
The volume of such articles suggests that this is a serious problem. Relationships are often victims of addiction to electronic devices, texts, messages, and other incoming communication that is more highly valued than interaction with the live person in the same room.
Relationships and Roboticships
Moreover, emerging technology will very likely throw a serious monkey-wrench into many relationships. VR (Virtual Reality[xxii]) is incredibly advanced now, and will soon be on the market in extensive ways. A person can slip on a VR helmet or glasses and be transported mentally to a whole new world. Some VR research and development is focused on porn, although the tech world prefers the term "alternative relationships." How will this impact marriage, family, education, and stable relationships?
Robotics have reached the point that lifelike "partner dolls," sometimes called "sex dolls", that talk and interact are already available.[xxiii] Soon, experts say, they'll be easily accessible online and sold in our corner neighborhood stores.[xxiv] It's a potential revolution in lifestyles, and the impact on relationships will certainly be real.[xxv] It is unclear how this will influence marriage and family, but the prospects seem quite negative.
A number of apps try to fulfill the same need—for relationships in an electronic format.[xxvi] If we find it difficult now to put down our phones or take off our headphones to engage in meaningful conversation and relationships, imagine how difficult it will be to turn off the robots, apps, and VR glasses.[xxvii] VR, and lifelike personal relationship robots, can be programmed (or told by the user) to never argue, nag, disagree, shout, or storm away.[xxviii] Again, such devices won't take the place of quality, mature relationships, but they could very well hurt or make such relationships more difficult.[xxix]
10. The Rise of the Algorithms. Online technology now employs numerous advanced algorithms and AI technologies that are learning to do everything from sensing where our eyes are gazing (in order to know our interests and sell to us)[xxx] to what our politics are (as mentioned above, this could be to allow providers like Facebook and Google, or others, to determine what news feeds to send us—to promote their own political goals), to how empty the milk carton in our fridge is (in order to order a fresh one).
Schwab said: "Amazon and Netflix already possess algorithms that predict which films and books we may wish to watch and read. Dating and job placement sites suggest partners and jobs—in our neighborhood or anywhere in the world—that their systems [algorithms] figure might suit us best.
The Man AI in Charge
"What do we do? Trust the advice provided by an algorithm or that offered by family, friends, or colleagues? Would we consult an AI-driven robot doctor with a near perfect diagnosis success rate—or stick with the human physician with the assuring bedside manner we have known for years?"[xxxi]
AI is tasked with watching us and learning from us, and as AIs become smarter, some of them will be incredibly effective forecasters. Companies may even be valued based on their AI. For example, Kelly wrote: "Amazon's greatest asset is not its Prime delivery service but the many millions of reader reviews it has accumulated over the decades."[xxxii] These reviews, and the AI that runs them, learns from them, and uses them to help predict what books each user is likely to enjoy, is a huge asset.
The concept of establishing corporate boards of directors made up entirely of Artificial Intelligence is discussed openly and seriously.[xxxiii] Do we want algorithms in charge of everything?
In education, the possibilities are seemingly endless—and just as alarming. Kelly wrote: "The tiny camera eyes that now stare back at us from any screen can be trained with additional skills…researchers at MIT have taught the eyes in our machines to detect human emotions. As we watch the screen, the screen is watching us, where we look, and how we react.
"Since this perception is in real time, the smart software [algorithms] can adapt what I'm viewing. Say I am reading a book and my frown shows I've stumbled on a certain word; the text could expand a definition."[xxxiv]
This means that the text of the book is changing before you read it, based on what you have read so far and how you reacted. In other words, the computer is in effect censoring what you read before you even read it.
What about the author's intent? Well, that depends. The AI, or the people who commission and oversee the AI, may decide to carefully protect the original text, or they may not. They may edit, censor, distract, etc.—whatever they think best achieves their goals.
Remember that thing called Thinking?
They may even have different ways of dealing with different people—like Google gaming the search system so that people who look up a certain Republican candidate get the most negative articles about him on the first page, while those who search for his Democratic opponent get the most flattering articles (or vice versa).
Or they might simply guide your searches to the companies who paid them the most to do so. If these guides are personalized and targeted to each individual user (like in the movie Minority Report), different readers will literally be getting a very different education. One student will read very different things than a second student, while the third reads yet another thing—all determined by AI and/or those who program and control the AI.
Kelly continued: "Or, if it realizes I am reading the same passage, it could supply an annotation for that passage. Similarly, if it knows I am bored by a scene in a video, it could jump ahead or speed up the action."[xxxv] If we choose such functions on a menu, that's one thing. But what happens if the big businesses or the cyber-governmental-industrial-complex just decides that this kind of censorship is best for the people? Or for a certain group or type of people, such as those from a certain religion or political party?
On purely educational grounds, having the computer supply definitions, commentaries and links is bad for thinking. It teaches rote dependence on experts, even if the expert is an AI. If we don't have to question, ponder, or debate the books we read, we'll be thinking a lot less. The words censorship and brainwashing aren't farfetched in this context.
What about politics? The media and party-media machines already spread a lot of false information. What will happen when algorithms take over the media spin? It will personalize to each reader, each person using the Internet (or whatever kind of Supernet or Skynet takes its place). As such, the AI will learn how to confuse each person the most effectively. Again, this isn't far from the personalized billboards and ads in the movie Minority Report.
(Un)Locked Doors
On an even larger scale, if an algorithm claims to predict which of various candidates would make the best president, prime minister, judge or senator, do we just give up voting altogether? After all, the voters seldom put in leaders who truly deliver what they promised. Or will the experts try to convince us that an algorithm-based AI should be our president and Congress and Court and make our top government decisions—getting rid of human error altogether?
And in all this, let's not forget that someone can access the algorithms. All computers can be hacked—so far. As author Marc Goodman put it: "There's never been a computer system that's proven unhackable."[xxxvi] Bigger technologies mean bigger hacks, with more drastic impact on people.
And won't the growth of the Internet just funnel more and more power to a few elites who control the algorithms? The answer is "Yes. Emphatically yes!"
In fact, is there any way to stop this from happening?
11. "Reshoring." This means that when high tech processes like 3D printing, gene mapping, and RFID tagging become mainstream around the world, many industrial jobs will be lost—but a lot of high-tech jobs will move back to the most advanced nations in search of highly-trained workers with expertise in areas conducive to high tech.[xxxvii] Whether this will happen or not remains to be seen. It may not happen at all. "…many workers [may]…end up permanently unemployed, like horses unable to adjust to the invention of the tractors."[xxxviii]
12. Portfolio Careers. These occur where a person's career includes doing several different jobs for different employers in the same day.[xxxix] For example, one person might be a teacher during the school day, a restaurant manager during the evenings, and an eBay seller in his spare time—all to make ends meet. Portfolio careers may become very widespread in the new economy. A lot of people probably won't like such a development, leading to increased class divisions and conflicts.[xl]
13. Even Greater Class Divide. As Schwab wrote: "…half of all assets around the world are now controlled by the richest 1% of the global population, while the lower half" of the population control less than 1% of world assets.[xli] Or as the Tapscotts put it: "…the global 1 percent owns half of the world's wealth while 3.5 billion people earn fewer than 2 dollars a day."[xlii]
To be continued next week …
[i] Schwab, 15, 147-148; see also Kevin Kelly, The Inevitable, 2016, 50-51; Brynjolfsson, 14-20; See Sam Smith, "The Truth About the Future of Cars," Esquire, April 2016, 69-74; Erin Griffith, "Disconnected," Fortune, August 1, 2016, 44.
[ii] See Smith, 69-74.
[iii] Scwhab, 15; see also Brynjolfsson, 36-37; Kelly, 53.
[iv] Schwab, 15, 22, 161-167.
[v] Andrea Smith, "Print Your Candy and Eat it Too," Popular Science, January 2015, 24.
[vi] Ibid.
[vii] Schwab, 16.
[viii] Ibid., 17.
Category : Aristocracy &Blog &Citizenship &Community &Constitution &Culture &Current Events &Economics &Education &Entrepreneurship &Foreign Affairs &Generations &Government &History &Independents &Information Age &Leadership &Liberty &Mission &Politics &Postmodernism &Producers &Prosperity &Science &Technology
July 25th, 2017 // 7:22 am @ Oliver DeMille
A Prediction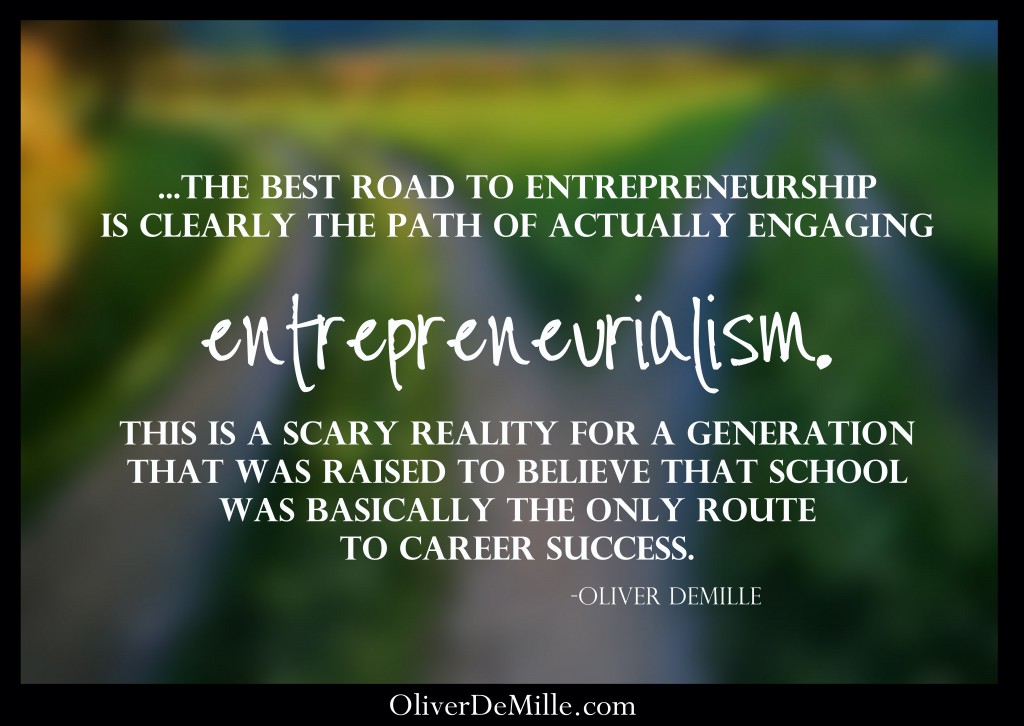 For decades the Democrats proudly saw themselves as the party of the little guy and the working poor. Republicans were considered the party of Wall Street, white collar professionals, and big business. But these alignments have changed during the opening years of the 21st Century. The Democrats are now, as The Atlantic put it, "a coalition of Millennials, minorities, and white professionals." The Republicans consist of whatever is left over, which amounts to a majority of people in the large majority of states.
Perhaps the most striking thing about this new political arrangement is that so many white-collar professionals are now Democrats. Moreover, a large number of them are genuinely liberal, even progressive. This is a major departure from historical trends.
The most obvious reason for this shift is something members of the professional class have in common: years of participation in and graduation from the modern American university system. To find success in today's campus environment often corresponds with embracing academe's general values, processes, and views. When such views emphasize diversity of thought and vigorous debate of different ideas, the result is a certain kind of learning—and a certain kind of graduate. This approach helped make American universities the best in the world.
But when such views and values include rejection of diverse ideas, religious values, and pressure to adopt one overarching political and cultural perspective (pervasively advanced by the Left), a different result is natural. A different kind of typical graduate is also inevitable. This is where we find ourselves today. As the American campus has moved increasingly Left, the culture experienced and accepted by a large number of its participants has followed suit.
College Flight
This leaves many conservative or religious families, and others who aren't particularly conservative or religious but don't want their college youth to be ridiculed for their views or indoctrinated with blatant liberalism, with a difficult choice. College, long considered a required rite of passage into adulthood by many families, is becoming less attractive to a lot of people. The rebuttal is that the financial rewards of a college degree make it unavoidable. This boils down to two widely accepted but currently weakening views:
College leads to financial success
Financial success requires college
Perception is never quite as accurate as reality. Belief #1 (college leads to financial success) is a partial truth. It turns out to be true for some people, not true for others. In the 2010s, it is false for more than half of college graduates. Belief #2 (financial success requires college), on the other hand, is patently false. There are many people with financial success and means who dropped out of college or never enrolled at all. Indeed, many business owners who never finished college find their company bombarded with resumes and applications of those who did.
Certainly college is an effective path to career for many people. However, a downside for parents who aren't committed liberal ideologues is the worry that many of today's universities will turn their children into exactly that. And the biggest losers in the current system—even in the few schools where religious or conservative values are acceptable—are students whose focus on career prep distracts them from getting a truly great education. Sadly, this describes a significant majority.
II.
To be clear, all of this is part of a much larger national context. The bigger trend is that Americans are increasingly rejecting the 1960s promise of a society of experts who wisely and efficiently fix everything. The golden era of the American university was an outgrowth of this post-World War II zeitgeist: that everyone could participate in a society of experts, and that expertise and institutions held the solutions to all our national, world, community, material, and even personal problems.
Increased medical expertise and technology would make us truly healthy; better law schools and lawyers would ensure true justice to everyone; advanced technology and training in journalism would bring a golden age of media full of light and truth; business advances and expertise would eradicate poverty and bring prosperity to all. And so on….
The promise of what experts would bring the world was exciting, even intoxicating. True political experts, we were assured, would bring lasting peace, end conflicts, and spread happiness to every city and town. The Fed would ensure a stable and growing economy at all times, using modern expertise and financial algorithms to save us from major financial challenges. The promises were endless.
Over fifty years later, none of these expectations have been realized. Not even one of them. The entire "experts will fix everything" project is a bust. Just look at the current state of our politics, from the Clinton era to the Bush years, from Obama to Trump. Problems are far from solved. Many of our great national institutions, both public and private, have declined or lost their way. The citizenry's trust of our government, and of experts in general, is lower and lower each decade.
In truth, the era of the expert is insolvent. It's well past bankrupt, to be precise. We're still training more experts, but they still haven't solved the problems that caused us to want more of them in the first place. A lot of things have gotten worse. In short, something else is needed…
And soon.
What's Next?
While national debts continue to skyrocket (more than doubling in the past 8 years), markets show increased volatility, and governmental credit ratings are downgraded, many of the experts assure us that things are getting better. But all they've shown is that they don't really know what they're doing. They know how to keep themselves well paid and in power, but beyond that, they haven't fulfilled their purpose.
For example, imagine what would happen if we faced an economic depression like those the U.S. suffered in the 1930s, 1860s, or 1780s. When the Great Depression came, most Americans trusted the government, our leaders, and our national institutions. Today most citizens have very little trust in any of these; indeed, over sixty percent of Americas don't trust the government to do the right thing most of the time. If crisis comes in this atmosphere of mistrust, few solutions from Washington will find enough traction to be successful.
This is a dominant characteristic of our times: We can't seem to solve our national problems, big or small. We are mired in political squabbles, both between parties and within parties, and Washington accomplishes very little that actually helps the American people. It often causes harm, in fact.
As a people, we have largely lost trust not only in governmental officials and institutions but also in the media, Wall Street, Hollywood, the schools, big business…the list is long. Whom do we really trust as a people? Whom can we turn to in crisis—with real confidence they'll fix things? In short, which experts do we really believe have our backs anymore?
If the promise of "experts will save us, and all our youth should become experts" doesn't ring true anymore, what does? What is the answer? From the founding era through westward migration and the Industrial Revolution, the overarching goal of most Americans was to build a business and raise a family. This was our drive, our agenda. It was our national project, carried out by myriad individuals and families.
Then after World War II we turned our gaze in another direction: the career, a profession, education as job training, and daily life spent meeting the needs of the corporation or whatever organization employed us. In short, experts ruled and most people wanted to be experts. If they couldn't swing it themselves, they at least tried to make it a reality for their children. Even family goals were expected to bend or give way to the interests of employers. Schools, likewise, were reorganized to separate, grade, sort, and point young people in the direction most likely to meet corporate needs. Experts oversaw the entire process, literally from cradle to grave and almost everything in between.
As the evidence of expert limitations grows, and as our national faith in the power of experts to solve our problems erodes and crumbles, what is left? Where will we turn? A whole generation of Millennials grapple with this situation in their work life, and more decide to opt out of the system than join it. Where are we headed?
III.
So far, nobody can definitively answer these questions. Time will tell, but in the meantime we must do our best to understand and prepare for the economy and world that is emerging in the post-faith-in-experts era. My opinion is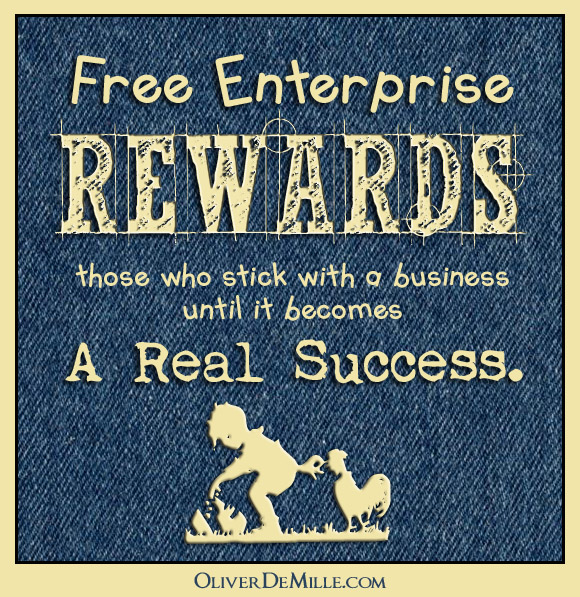 that the most likely path forward is to reconnect with our American roots and turn our sights once again toward entrepreneurship. Business ownership is, in fact, the historical American pastime. The fact that many people abandoned it for half a century only worked because a few business owners did things on a big enough scale to employ the many.
But eventually, like any system where the many depend on the few for survival and progress, the few began taking more and more of the profits and power for themselves. In history this was called aristocracy, in more recent times it has been called socialism, and in our day it often gets away with calling itself capitalism. But whatever we call it, such a model is a far cry from the free enterprise system that turned America into a world leader—based firmly on freedom and the goal of most people to be independent owners and build their own businesses.
If and when this goal once again permeates our national mindset and our people's choices, we'll see the rise of a nation of problem-solvers. At that point, we won't be dependent on politicians to fix things, and as a result, things will actually get fixed. In the process, we'll naturally see a decreasing attachment to political parties and the rise of a non-political majority of business owners and family raisers.
There was once a name for just such goals: "The American Dream." It's time to bring it back.
To put it succinctly: Experts won't save us. Politicians won't fix what ails our nation. The solution will come, if at all, from a cultural change that marks the resurgence of a certain kind of person. At one point in history, people around the world had a word for such independent-thinking mavericks who took risks and then worked incredibly hard to make their businesses flourish and grow. They called them "Americans." What qualified one for such a title? A burning drive to build and lead one's own business, and to raise a family and community of young people with the same goal.
I think we'll witness the rebirth of this same "tide in human affairs" very soon. In fact, I believe it's already begun. But it faces strong headwinds blowing in the other direction, so we need to do better if we want the American Dream to succeed again. This is our key to the kind of future we want to pass down to our children and grandchildren.
Families, schools, communities and parents can either raise a nation of "independents" or a society of "dependents." One will bring freedom and opportunity, the other won't.
It's our choice, and the decision won't be made in Washington — or even at the ballot box.
Category : Aristocracy &Blog &Citizenship &Community &Constitution &Culture &Current Events &Economics &Education &Entrepreneurship &Featured &Generations &Government &History &Independents &Information Age &Leadership &Liberty &Mission &Politics &Producers &Prosperity &Statesmanship
June 21st, 2017 // 8:50 am @ Oliver DeMille
History is Repeating Itself, But Do We Know Its Lesson?
Cycling Back Around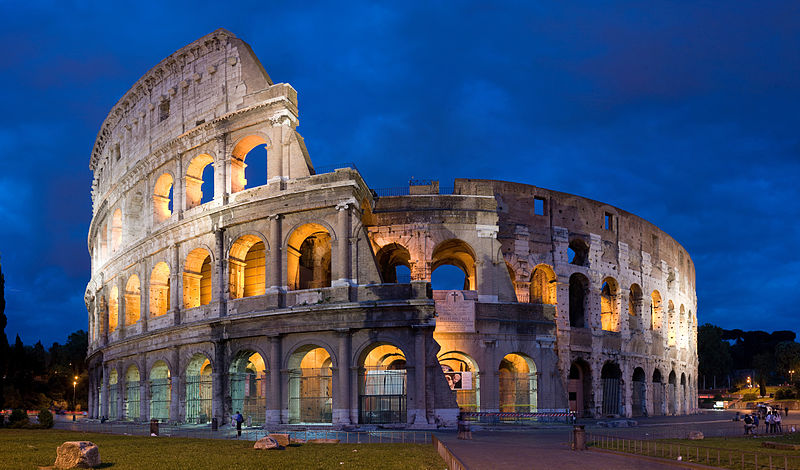 This is a chaotic time. Political scandals, media lies, shootings and violence based on political disagreements, terrorist attacks in formerly safe places. For the American people, it's both frustrating and scary.
It helps to step back and take a deep breath, then turn to history for answers. Since patterns frequently repeat, they can tell us a lot about what's actually happening—beyond the anger and intensity of nightly news reports. They can also tell us what's coming.
Here's how things work. Since the beginning of written history society has been split between three groups: 1) those in power, 2) those who have some power but are seeking more of it in order to be at the top of the power pyramid, and 3) other people who just want to live their lives. The good news is that in the United States today, a higher number of people are free to enjoy life and seek to live their dreams than perhaps any other society in known history. That's worth smiling about, no matter what the news tells us.
On the other hand, a lot of people today have a sense that things are heading in the wrong direction. We have a lot of problems, both here and abroad, and it often feels as if some spark will soon set off some kind of powder keg that leads to real crisis. It's a feeling like many Americans experienced in the late 1930s and early 1940s, or in the late 1850s and early 1860s. The American founding generation felt it at the beginning of the 1770s. In each of these cases, that sense of unease and anxiety was eventually followed by drastic challenges—Pearl Harbor, the Civil War, the Revolutionary War.
Indeed, according to the cycles of history, we're in that same turn of the pattern right now. It's unclear exactly what will happen to bring bigger national crisis, but a lot of people feel a foreboding sense that something momentous is about to come.
The Best of Times, The Worst of Times
To put this in clear perspective, the news right now is a tale of four nations.
One: the business news reports almost daily signs of an economic upturn, more financial opportunity, and budding growth in a rebooting economy.
Two: international news reports increasing terror attacks, alarming danger signs in North Korea, Iran and from ISIS, and a looming energy building for more conflicts ahead with Russia and China.
Three: the mainstream media portrays the Trump White House and the Republican Congress as ineffective, and throws out daily allegations of Administration corruptions, lies, conspiracies and hidden agendas to hurt the nation.
Four: conservative media debunks these mainstream reports and points instead to the kind of alleged corruption on the Left: Loretta Lynch, James Comey, the Clinton Foundation, illegal leaks, violent "Resisters", DNC collusion with the mainstream media, Hillary Clinton's emails, etc.
It is amazing how often these competing sources of media tell exactly the opposite story about a given event from the day's news. Most people listening to all the reports are left deeply confused, or cynical. And those who only listen to one news source are frequently surprised by what friends tell them about the news. "But I listened to the total opposite on the morning news! You must be remembering that wrong."
To make sense of all this, let's put aside the noise and distraction. Let's be as blunt and direct as possible: We are living in one of those historical periods where we face an existence-level conflict. We are literally in the midst of an existential war. Such wars are both cold and hot, violent and emotional. They are deeply rooted in the conflict between major ideas—with two cultures battling to survive, to win, and to thrive. But each side feels that it must fully defeat an opposing culture in order to survive.
Such intellectual wars have always existed, but they only reach a crisis-point like the one we are now experiencing when certain factors align. First, instead of a general conflict among ideas, the populace finds itself facing off in a dramatic disagreement between two major viewpoints, two overall paradigms that cannot peacefully coexist. Second, the stakes are high enough that almost everyone in the society firmly picks one of the two sides. Even people who are usually moderate, or generally centrist in their views, feel strongly enough about the current situation to put aside their typical willingness to see both good and bad on both sides. They now clearly see one side as right and the other as wrong. Many people go further—they see their side as Good, and the other as Evil.
Third, and this is where—according to historical patterns—the real danger sets in, more and more people find their emotions leading them, and they stop really thinking about current events. Symbols, which are always important in society, become the main thing in such eras. Symbols take over. For example, we now live in a nation where millions of people don't even consider a certain policy if it is supported by the Trump Administration. They immediately think they "know" it is bad, wrong, hurtful—as soon as the name Trump is attached. In contrast, millions of other people have the exact same emotional reaction to anything attached to the name Obama, or Hillary Clinton. Rationality, consideration, and even empathy, are largely ignored. Millions basically turn off their brains and simply react to symbols—and their reactions are emotional, charged, and frequently downright angry. This turns violent more often than in less extreme eras of history.
Diverging Paths
In the current environment, winning has become the only goal for many in leadership, and for a majority of the population. And winning itself is defined as having certain people in power and in office, and/or other specific people out of power and out of office. Nothing but winning is acceptable to far too many in positions of influence and power—both public and in the private sector.
But there is an even worse situation, and it is the one we are now living. This occurs when one side believes that winning is the only important thing, and is willing to go to any length, any extreme, to win, while the other side still believes that some things are more important than winning.
When this happens, the side that only cares about winning becomes truly extreme, loses its moral sense and ethical compass, and goes entirely on the attack, using any means and justification it can muster. The other side, still convinced that morality is more important than winning, holds back, tries to show restraint, and attempts to use reason and appeals to decency to make its case. The result, in history, is mixed:
If an election is near, the anger gets channeled to the voting booth and a winning number of voters weigh in and throw their support behind the side arguing for decency, goodness, and wisdom.
If no election is imminent, the anger grows and is expressed mostly by the political class: those on the full attack win, while the side seeking reason and decency loses.
We are now witnessing the latter scenario. And history is clear on this point: Nations are drastically hurt by this approach. It tore the United States apart in the 1960s, where we witnessed the assassination of a President and two other major national leaders, along with massive violence, cultural civil war, and the destruction of national trust and cooperation. Similar events tore nations apart during the French Revolution, the Russian Revolution, and Bismarck's Wars. The French and Indian War, the War of the Roses, the 30 Years War, and a number of others followed the same pattern. World War I took Europe for a similar ride—or, more precisely, a similar culture war culminated in the muddy trenches full of blood and machine-gun casings that webbed the continent in World War I.
In each case, it came down to two great, competing ideas or cultures, large or powerful groups supporting each side, and, eventually, the rise of symbol to extreme levels that incited violence, irrationality, and all-out culture war. We are now witnessing the same stew. Any who aren't alarmed, or at least deeply concerned, don't understand the ebbs and flows of history.
The solution, as history teaches, is to clearly identify which idea is right—and reject the other. This finally ended the great conflicts listed above, whether the conflicting ideas were communism vs. democratic free enterprise, a divine right of kings vs. the inalienable rights of all, Nazism vs. parliamentary democracy, imperialism vs. self-determination, slavery vs. individual rights, etc.
Follow or Lead?
To make matters even more challenging, today we are engaged in two such wars at the same time. First, there is the battle of radical Islamic terrorism vs. democratic inalienable rights. The clear winner will be democratic inalienable rights, which is more popular than terrorism among Muslims and pretty much everyone else around the world. Only the terrorists themselves, a very small minority of the world's population, think theirs is the right idea.
The second great war being fought right now for control of our future is more complex. More difficult. Indeed, it threatens to tear our modern societies apart. It consists of, to put it as directly as possible, the competing ideas of democracy vs. aristocracy.
Elites choose the latter. They think society should be run by a few, and that the rest of us should accept the rule of our "betters." And be grateful.
This is the underlying battle of our times. It is the war being fought in Washington D.C. between the Establishment and the American voters, and in most of our schools (where young people are largely convinced that success consists of getting a job working for elites, showing gratitude to elites, and kowtowing to elites in return for the promised salaries, promotions, and employee benefits). It is the war being fought on our campuses, and in most of the television programs and movies we consume.
Sometimes the message from schools, campuses, and the entertainment media is blatant, while other times it is subtle. But the message is nearly always the same: "the values of elites are best", and "the rule of elites in all walks of life is just the way things are—and the way things should be". This viewpoint is repeated over and over: "The best we can do is fall in line and get the kind of education and careers elites want for us." Few people are able to spend many years in this system without succumbing to its promises and threats.
Perhaps the very center of this war is the media. Nearly every mainstream media report today communicates the same message: elites are the answer, we all need to adopt and celebrate elite values, all other values are obsolete or inferior, the voters get it wrong when they don't follow elite media guidance, and the best path for our children is to embrace elite values and get the kind of good jobs that are mostly available working for elites and furthering elite agendas. The message is clear, and it is repeated from many of our most venerated institutions: "Everyone who isn't an elite, or working for elites, is a loser, an outsider, an inferior."
The Choice Right Now
This is not an exaggeration. Step back, look at our society today, the culture wars that are brewing, the leaders and their battles, and the news media. We are the world described just above—run "of the elites, by the elites, and for the elites." The United States is a society at war, and the war is democracy vs. aristocracy. Note that aristocracy is promoted by nearly all of our major societal institutions. We are a world where all men and women are created equal, to paraphrase Orwell, but some, the elites (and those who adopt elite values and work for their goals), are to be treated more equal than others.
When the voters put in presidents and other leaders approved by elites they are applauded by the same elites. Media, academia, television, movies and experts of all stripes laud such officials and those who voted for them. When voters elect anyone who threatens or challenges elite values or goals, these same institutions turn to full attack mode. It's like a pack of jackals going after their worst enemy. It's Lord of the Flies. The courts are brought to bear, the media is weaponized, schools and universities become arms of elite propaganda, and the bulk of professionals and experts turn their attention to reversing or amending electoral "mistakes." The voters must be kept in their place. Their superiors must rule.
Again, to history—it has always been thus. In fact, this is what Burke and Santayana were talking about when they warned that those who don't learn from the mistakes of history are bound to repeat them. Specifically: The aristocrats have always known how to respond when a bit of democracy raises its head in challenge. They lie, they attack, they use innuendo, they mischaracterize, they publish false reports—followed by more false reports. When they do tell the truth, they spin it to promote their narrative. Where possible, they employ character assassination. If these fail, they look for another way. Any way to bring back elite rule and control.
This can go two ways, history shows us. If the people are swayed by such elite manipulations and tactics, the elites quickly regain their power. If not, if the people hold strong against elitist lies, agendas, and domination, democracy spreads and free enterprise flourishes.
Make no mistake. No matter how it looks (and remember that elites almost single-handedly control how it looks), the battles we witness on the nightly news are not personality vs. personality or even political party vs. political party. Something deeper is afoot. Aristocracy and Democracy are at war. Rule by elites vs. rule by the regular people. This is a true fork in the road. We will either remain a democratic, free enterprise nation, or we will become a fully functioning aristocracy.
This is our choice. Right now. And it boils down to whether we let the media sway our views, or not.
Category : Aristocracy &Blog &Citizenship &Community &Constitution &Culture &Current Events &Economics &Education &Generations &Government &History &Independents &Information Age &Leadership &Liberty &Mission &Politics &Producers &Prosperity &Statesmanship