May 19th, 2016 // 8:19 am @ Oliver DeMille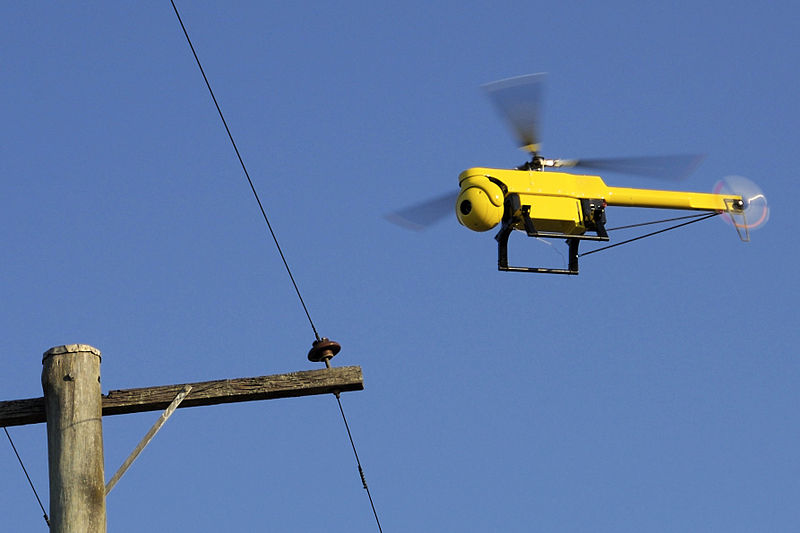 These three things are big deal. A very big deal. They're floating around there in the back of our minds, but we don't talk about them very much in our current society.
We need to start.
I
First, it is clear to almost everyone that the Drone Revolution has drastically changed the world—probably in ways that we can't really undo. Whatever other functions they'll eventually fulfill, drones are the ultimate war machine. They can be programmed to do things unimagined in earlier wars, like search out specific people from certain races, religions, viewpoints, business or educational backgrounds, etc.
They can be programmed to target a specific person. And all his/her friends. Everyone he/she loves. Those who agree with him/her on political issues. Governments can use drones on their own people, as well as in battle.
Very few people are taking this very seriously. On the one hand, it's so potentially monstrous that we don't like to think about it. Imagine drone technology in the hands of a Stalin, a Hitler, a Nero, Caligula or Mao, Saddam Hussein or an ISIS sympathizer in your neighborhood. If history has taught us anything, it's that bad guys do sometimes rise to great power.
It will happen again, and drone tech combined with computing power is a recipe for disaster.
On the other hand, if we did want to stop it, what would we do? Most people believe it's a fait accompli. No chance of turning it around. They're probably right.
II
Second, the Crowdsourcing Revolution isn't over—it's just beginning. It has largely put the newspaper industry on the ropes, and the book industry is also now under the gun as Amazon grows. In fact, many brick and mortar malls are increasingly empty as Internet sales on many types of products and services soar. Education at all levels is facing serious competition from free online learning sources, and big swaths of the health care sector are being crowdsourced as well.
The good side of crowdsourcing makes a lot of things less expensive, easier to find, and quicker to obtain (or learn). The downside is that the large companies that control the data have algorithms that can influence us in ways we never imagined. For example, a man texts his wife to find out where a certain kind of cereal is in the pantry, and within minutes his smartphone chimes and offers him a coupon for the same cereal—from the supermarket closest to his home. Or if he texted from the office, it lists the grocery store nearest to his work.
This kind of data-mine-marketing is becoming a commonplace experience for those who use certain apps, and while it might feel a bit creepy at first, over time people get used to it—and even grow to expect it. Very Minority Report. How much governments and private organizations are using this kind of tech is unclear, but it's growing. Add personal location tracking technology to the mix, and we really are living in a surveillance state.
III
Third, there's a new buzzword floating around in economic circles: "Crowd-Based Capitalism." The idea is that in the emerging 21st Century economy we're evolving a whole new economic model. Not socialism. Not capitalism. Certainly not free enterprise. A new approach. As one book from MIT put it, we're moving into a "Sharing Economy," where "the end of employment" is being replaced with "the rise of crowd-based capitalism."
The idea that employment as we've known it for the last six decades is increasingly outdated. For example, in the May 2016 issue of The Atlantic an article showed how one couple used up their entire life and retirement savings—and the entire life savings of the husband's elderly parents—to put their two daughters through college. The idea of college training being essential is now being taken to incredible levels: The savings of two couples wiped out, just so their offspring could graduate with a degree—in an economy that doesn't value degrees like it used to. (See "My Secret Shame," The Atlantic, May 2016)
A truly new economy is emerging, but most people haven't realized it yet. They're still caught in the old—and paying for it in tragic ways.
Another example: When 2016 presidential candidate Ted Cruz said the following, "The less government, the more freedom. The fewer bureaucrats, the more prosperity. And there are bureaucrats in Washington right now who are killing jobs…", the response was immediate. Two professors, one from Yale and the other from Berkeley, replied that the opposite is true: The bigger the government, the more freedom, and the bigger the bureaucracy, the more prosperity. ("Making America Great Again," Foreign Affairs, May/June 2016)
A lot of people actually believe them.
But reality is still reality. Crowd-based capitalism means more government, and this isn't the path to a great economy. The thing that is actually rising to replace the 1945-2008 era of employment it is a reboot of entrepreneurship and small business ventures.
The new economy can go in one of two directions:
Government reduces the amount of anti-business and job-stifling regulations, and spurs a major entrepreneurial boom. This will create a lot more jobs, opportunities, and incentives for increased global investment in the U.S. economy.
Government keeps increasing business-stifling regulations and takes the profits from businesses (big and small) to create a "sharing economy." This will create a much higher rate of dependency on government welfare and state programs, reduce the number of people fully employed (making enough to live in the middle or upper class), and drive investment to other nations.
How the so-called "sharing economy" differs from socialism is actually academic. Yes, on paper it has a somewhat different structure than Marxian socialism. But for the regular people it's going to feel pretty much the same. A few wealthy and powerful elites at the top, a small middle class of managers and professionals who work mostly for the elites, and a burgeoning underclass living largely off government programs.
Two books* on this topic are: (1) The Sharing Economy: The End of Employment and the Rise of Crowd-Based Capitalism by Arun Sundrarajan, and (2) Saving Capitalism: For the Many, Not the Few by Robert Reich.
For the other side of the argument—why freedom and free enterprise are the real answer—see my latest book, entitled Freedom Matters.
Middle America is still experiencing a serious economic struggle. Things are getting worse, not better. As one report on the heartland put it: "On every sign, in every window, read the vague and anxious urgings…Remember the Unborn; …Don't Text; Don't Litter; Buy My Tomatoes (Local!); Let Us Filter Your Water; We Can Help With Your Bankruptcy. Then bigger gas stations sprawled on crossroad corners, unoccupied storefronts…another consignment store." ("The Country Will Bring Us No Peace," Esquire, May 2016)
As an ad for Shinola products reminds us: "There's a funny thing that happens when you build factories in this country. It's called jobs." We haven't seen very many factories built here for a long time. Crowd-based capitalism isn't a solution.
Conclusion
Together, these three changes in our world are a very big deal:
The Drone Revolution
The Crowd-Sourcing Revolution
The Post-Employment Economy
If you have more ideas on these important developments, share them. If not, learn more about them.
The future can be determined by a few elites who think about such things, or by all of us. The more regular people engage such important topics, the more influence we're likely to have.
The truth is, we've forgotten Watergate and Kent State. (See "The Cold Open," Esquire, May 2016) We've forgotten Nixon and that the 2000 presidential election was decided by the intervention of the Supreme Court. (Ibid.) We've forgotten a lot of things.
As one report put it: "We've forgotten how easily we can be lied to." (Ibid.) If we let them, Washington and the media will just tell us what the elites want us to know—and think.
*affiliate links
Category : Aristocracy &Blog &Business &Culture &Current Events &Economics &Entrepreneurship &Generations &Government &Independents &Information Age &Liberty &Mini-Factories &Politics &Postmodernism &Prosperity &Technology
March 31st, 2015 // 5:57 am @ Oliver DeMille
(Transportation without Representation)
Question: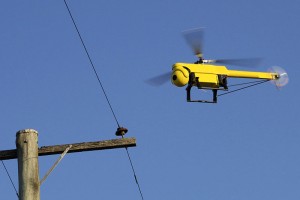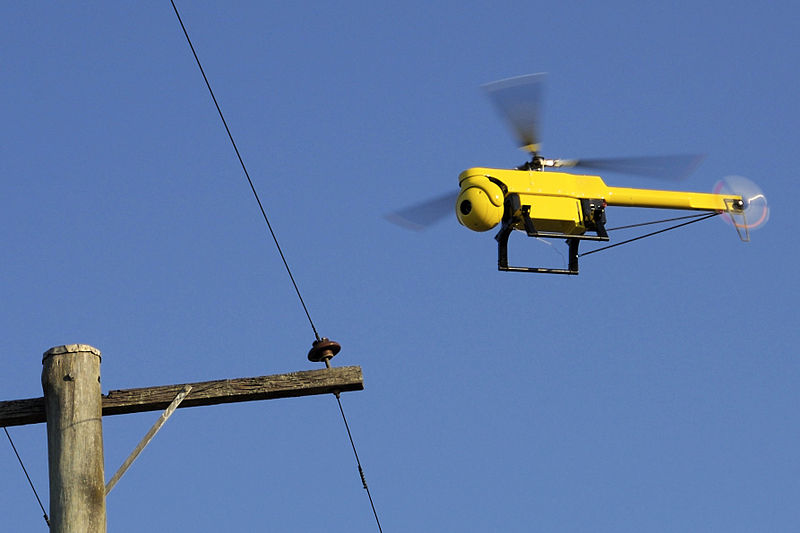 It's a big thing in the print media, right now. It shows up in article after article. Where do property rights end and airspace rights begin? When the jet planes or smaller Cessna's were flying above at 21,000 feet or even 900 feet, most people didn't care if they went directly over one's property.
But what happens in the coming Drone Era when drones fly 10 or 20 feet above your backyard on their way to deliver a book, a box of peaches, or toilet paper to your neighbors? (Popular Science, January 2015, page 71) Is that a violation of your property? Or your privacy? Certainly, if they run into your tree or hit your power line, you're going to call it a bit intrusive, but what if they just fly past?
And, as more people are asking, how can you tell if they are simply delivering the morning paper or taking video of your family as they fly by? Or both? And who owns that drone that will be flying past, anyway? Amazon? WalMart? The government? Which government—state, local, federal? Or a private individual, like your teenage daughter's stalker who is hoping to catch a glimpse of her in a swimsuit?
Sound creepy? A lot of people think so. In fact, Audi has taken advantage of this rising realization that drones are going to be part of our lives and made a commercial—a "horror" commercial, if there is even such a genre. Here's how it unfolds:
A group of business people are standing in a lobby, waiting to go to the parking lot. A company spokesman tells them to act normal, "don't run." We all wonder what he means. Then the crowd leaves the building and we see the menace: a fleet of drones hovering above the parking lot like attackers in Hitchcock's classic horror film "The Birds."
"Stay calm," everyone is told. But, of course, they all run away instead—sprinting for their cars, briefcases and handbags with coattails flapping in the wind as they go. There is screaming, drones dart down at the people like fighters on a sci-fi movie; everyone panics.
Except one guy. He quickly but calmly opens the door to his car, which just happens to be an Audi, and gets in. He tells the car computer to plot him a course to what seems to be his off-the-grid getaway—a cabin by the lake.
As he drives, the car is pursued by attacking drones, targeting it like an army of invading Cylons, or like X-wings racing along the surface of the Death Star. "The force, Luke. The force…"
But the Audi evades them, causing two of them to crash into each other. And "Luke" races off to safety. The voice in the commercial tells us that some technology is very helpful—no need to be afraid. If technology attacks, other, better technology will help us fight back.
It's funny. It's catchy. And it hits on a theme that is all too real for many people: Do we really want drones invading our personal airspace, every few minutes, all day long? Is there anything we can do to stop it? Or is it just a fait accompli?
Big Brother is Coming?
For decades, Hollywood has sold the dangers of technology gone wrong. The huge, awkward "communicators" of 1970s Star Trek have become a reality; in fact we now have phones much tinier than those once imagined on screen. On the one hand, technology is fascinating, and interesting to us all. On the other, are there real threats? Could fleets of robots be flying past our homes every day, every hour, without our permission? Answer: "Yes. Absolutely."
Is this just "A Happy March to the Future" or should we be sounding the alarm, Paul Revere-like: "Big Brother is Coming"? Is it "A Better World!" or are we facing a major case of "Transportation without Representation!"?
Will the government be the problem in the Drone Era (sending its drones to spy on its own citizens), or will it be the solution (protecting us from private drone infringements)? Here are three thoughts on this:
13% of those polled by The Atlantic believe that within ten years 75% or more of Americans will own a personal drone. (The Atlantic, November 2014, page 84)
Instead of checking your bags and paying the extra fees, travelers might be able to ship their luggage directly via their personal drone—the bags will be waiting for you at your hotel's front desk. Nice.
From an article in Popular Science: "Humphreys [director of the Radionavigation Laboratory at the University of Texas] thinks regular Joes will want to defend their privacy too [just like governments and corporations do]." Humphreys said: "I have a sense that a shotgun is going to be first thing they'll grab…" (op cit., Popular Science) Joe Biden will prefer a double-barreled shotgun, no doubt.
But just like in Biden's neighborhood, in many places shooting within city limits or populated areas is illegal. And shooting the drone itself is illegal as well. (Ibid.)
Behind the Curtain
So, what about your property and privacy rights? There are a lot of questions here. If the government considers a foreign drone flying over U.S. airspace a breach of national security, how can it logically argue that a drone flying over your private property doesn't reduce your rights—especially if it is taking pictures or shooting video?
But make no mistake, this is exactly what governments are going to argue. If the water and mineral rights for your property are separate from land ownership, for example, why would airspace be any different?
Maybe there will be an airspace market, with special plat maps and zoning commissions, and lots of extra fees paid to attorneys—so that some people can own their own, personal airspace above their yards. Certainly the Clintons and Bushes will want to get in on this, just like they owned their own computer servers.
And, if airspace goes up for sale on the private exchange, maybe some of your neighbors—and various corporations—will want to license or own the airspace just above your yard.
In all of this, one thing seems to stand out: it's not really the drones that are scary. Audi got it wrong. It's the people who make the decisions. Heck, now it seems that they even own the air…
Solution:
Checks and balances could help. If only the majority of voters truly believed in them anymore.
Only parents and educators have the real power to resurrect a society that truly believes in checks and balances. This is a generational battle, and if we lose it again in the current generation (like we did in the last 2), it will likely remain lost for a very long time to come.
Category : Blog &Citizenship &Community &Culture &Current Events &Economics &Featured &Generations &Government &History &Information Age &Liberty &Politics &Science &Technology
December 2nd, 2014 // 9:52 am @ Oliver DeMille
Question:
"How much of the First Amendment would you like us to ignore?"
 Answer:
"How many lives would we want to save?"
—State of Affairs television debut
The Enemy?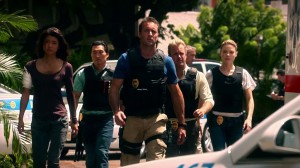 Almost every police drama and movie has a similar bad guy. The hero, usually a dedicated police officer or government agent with a painful personal past and an interesting partner or sidekick, takes on this bad guy in every possible way.
The more forcefully this great agent fights against this bad guy, the more the audience loves him/her. And the more aggressively he overcomes this bad guy, the higher the ratings.
If the bad guy were a murderer, a terrorist, or a rapist, this would be great drama. Unfortunately, however, in modern American TV and movies this bad guy is almost always the United States Constitution.
At first blush, this is surprising. But to anyone who has watched today's police dramas, it's no shock at all. According to most current producers and directors, apparently, the big roadblock to justice in the United States is the Constitution—with its "terrible justice-killing checks and balances, probable cause and warrant requirements, inalienable and property rights, etc."
Idea War
This system of checks and balances was designed by the Founding Fathers to keep the government and its agents from abusing the people, but on television the checks and balances are pesky, frustrating, justice-blocking bad guys that keep good police officers and federal agents from making everything right for all of us.
As I've discussed in earlier writings, this pattern shows up repeatedly on some of the top rated TV shows in our nation—from the Law and Order franchise to three NCIS series, and from Hawaii Five-0 to Blue Bloods, CSI, White Collar, State of Affairs, Chicago PD, and a dozen other very popular television programs.
The lesson is portrayed over and over—the best government officials are those who routinely find creative ways to ignore or circumvent constitutional rules and use government power to bring about their brand of personal justice.
If anyone is watching these programs—and millions are watching, for hours every night—then a chunk of our citizens are learning the false view that the Constitution is outdated or ill-conceived, and that real freedom and justice in society come from Constitution-breaking government agents. The Constitution is almost always portrayed as the bad guy.
This reminds me of two important thoughts. Nietzsche taught that art, entertainment, media, and ideas are incredibly powerful in society, even more powerful than government, because media, arts and ideas have huge influence on how the people see the world and what they want from their government. And, as Victor Hugo put it, "One resists the invasion of armies; one does not resist the invasion of ideas."
What It Is
This is a huge problem for the future of freedom. If the Constitution is the bad guy and these are the kind of police officers and government leaders young people are being trained to desire, imagine what kind of leaders they'll want in Washington and the White House.
Most people today have already been conditioned to want a government that is never gridlocked, meaning that checks and balances don't get in the way of government agents, bureaucrats, or top decision makers.
This is the opposite of freedom.
Period.
Where are the artists, producers, writers, and actors who will teach our generation that a good Constitution with effective checks and balances is the best chance of the regular people ever being free?
Exactly the opposite lesson is now mainstream, and its influence is growing.
Not good.
If you or members of your family watch television or movies, it's important to have a talk with them about this reality. These programs provide excellent examples of how freedom is being lost—if only we'll look for this lesson and discuss it together. Without such discussion, the wrong lessons are being internalized.
*******************
Oliver DeMille is the New York Times, Wall Street Journal and USA Today bestselling co-author of LeaderShift: A Call for Americans to Finally Stand Up and Lead, the co-founder of the Center for Social Leadership, and a co-creator of TJEd.
Among many other works, he is the author of A Thomas Jefferson Education: Teaching a Generation of Leaders for the 21st Century, The Coming Aristocracy, and FreedomShift: 3 Choices to Reclaim America's Destiny.
Oliver is dedicated to promoting freedom through leadership education. He and his wife Rachel are raising their eight children in Cedar City, Utah
Category : Blog &Citizenship &Community &Constitution &Culture &Current Events &Education &Featured &Generations &Government &History &Information Age &Leadership &Liberty &Mission &Politics &Statesmanship &Technology
June 17th, 2013 // 10:38 am @ Oliver DeMille
I frequently get asked something along the lines of, "Oliver, you talk a lot about freedom; but what, exactly, do you mean by the word 'freedom?' How do you define it?"
It's a very good question. To answer it, I first want to define "liberty." After all, the Declaration of Independence boldly affirms that among our inalienable rights are "…life, liberty, and the pursuit of happiness."
Actually, the key word in this sentence is "inalienable," and everyone should read the excellent article by Kyle Roberts on what this word really means.
Liberty and freedom are similar, but they are slightly distinct, and understanding them both is essential in a society that is losing its freedoms.
Liberty
As for "liberty," I define it as "the right to do whatever a person wants as long as it doesn't violate the inalienable rights of anyone else." Of course, in order to exercise liberty, a person needs to know what inalienable rights are—otherwise, he won't know whether or not he is violating them.
Thus knowledge and wisdom are required to maintain one's liberty, because a person who violates somebody else's inalienable rights naturally forfeits his own liberty. The extent of this forfeiture is equivalent to the depth of the violation—when this is applied well, it is called justice.
License
License, as opposed to liberty, is defined as "the prerogative to do whatever a person wants or is able to do." Note that this has often been used in history as an excuse to plunder, force or otherwise violate the rights of others. Thus license and tyranny are nearly always connected—the tyrant is tyrannical precisely because he takes license as he wills, and the person who pursues license eventually exerts tyranny of some kind.
Sometimes people pick one of the inalienable rights and use it to define "liberty," such as: "Liberty is the right to do whatever a person wants as long as it doesn't violate the property of another. Or … the life of another, etc. The problem with this type of definition is that though it is often accurate, it is also too limited. The violation of any inalienable right takes away one's liberty.
Now that we have a definition of "liberty," we can also define and compare the meaning of "freedom":
Liberty: The right to do whatever a person wants as long as it doesn't violate the inalienable rights of anyone else.
Freedom: A societal arrangement that guarantees the right of each person to do whatever he/she wants as long as it doesn't violate the inalienable rights of anyone else.
"Liberty" comes from the Latin root liber though the French liberte, meaning "free will, freedom to do as one chooses … absence of restraint" (Online Etymology Dictionary). In contrast, the word "freedom" was rooted in the Old English freodom, which meant "state of free will; charter, emancipation, deliverance" (ibid). Thus liberty could exist with or also without government, but freedom was usually a widespread societal system that required some authority to maintain it.
In most eras of history, the goal is liberty, but it is almost never maintained without freedom. In other words, it is possible to have liberty without freedom, but in such cases it seldom lasts very long and it is usually only enjoyed by a limited few.
When freedom is present, however, liberty exists for all who don't violate the inalienable rights of others.
What About Now?
This trip down memory lane has an important current application. A lot of people want liberty; in fact, nearly everyone desires liberty. But the only duty of liberty is to honor the inalienable rights of everyone else, and as a result liberty without freedom is fleeting.
In contrast, freedom requires many more duties, and therefore it musters much more from its people. It only succeeds when the large majority of people in a society voluntarily fulfill many duties that keep the whole civilization free.
To repeat: those who stand for freedom must honor the inalienable rights of all, and they must also take responsibility for standing up and helping ensure that society succeeds. No truly free government directs this free and voluntary behavior, but without it freedom decreases.
For example, one of the duties of those who support freedom is free enterprise—to take action that improves the society and makes it better. No government should penalize a person who does not do this (such penalties would reduce freedom), but overall freedom will decrease if a person has the potential to take great enterprises that improve the world, but doesn't.
Thus freedom is very demanding. If people don't voluntarily do good things, and great things, freedom declines. If they don't exert their will and take risks to improve the world, freedom stagnates and decreases.
Freedom and Morality
Another way that people voluntarily increase freedom is by choosing morality. In societies where a lot of the people don't choose a moral life, liberty may be maintained by some people but the freedom of all people eventually declines. When more people choose the path of virtuous living, freedom grows.
The same is true of charity and service. When more people choose it, freedom increases. There are a number of other ways people can voluntarily take actions that have a direct and positive impact on freedom. In the freest societies, a lot of the people choose to engage in many such behaviors.
When we pledge allegiance to the flag, we do so to promote "…liberty and justice for all." This is the role of government—liberty and justice, or in other words the protection of inalienable rights and the providing of recompense if such rights are violated.
But while in free nations government is limited to this role, the people in a free society must do much more. If they all do their best, fully living up to their potential, freedom greatly increases.
In other words, the real question isn't "What is freedom?" but rather "What is my role in freedom?"
The answer is different for each person, but the key is to not worry about how other people use their freedom. As long as they aren't violating inalienable rights, they won't hurt you. Your focus (and my focus, and each individual's focus) should be, simply, "Am I living up to my full potential, my great life mission and purpose in this world?"
If your answer to this question is "yes," you are a promoter of freedom and your efforts and projects will help increase freedom for everyone. If not, now is the time to get started…
Category : event &Featured &Foreign Affairs &Information Age &Liberty &Mini-Factories &Mission &Politics &Statesmanship &Technology &Tribes
October 28th, 2010 // 4:00 am @ Oliver DeMille
Two words that haven't shown up together very much since the 2008 economic meltdown are "austerity" and "Canada."
That's quite an accomplishment for our neighbor to the North. Austerity has been paired with Greece, Portugal, Spain, Great Britain and France in just the past 18 months.
Austerity means having your economy controlled and run by international regulators, and right now the idea of austerity for the United States is growing.
Not only is the federal government in financial trouble, but so are many of the individual states. In addition to struggles in 2008, 2009 and 2010, 31 states project major budgetary shortfalls in 2011.
Prospects are getting worse in many states, rather than improving.
Unemployment numbers are knocking on double digits (which is to say that in some places they already exceed 10 percent), and the U.S. deficit and debt promise to be major issues in the 2010 election — to say nothing of their impact on America's future for years and perhaps decades to come.
Canada's Example
But Canada faces a much smaller challenge.
Ironically, for decades U.S. conservatives have pointed to Canada's health care system as the example of what not to do — often referring to it as a failed icon of "socialized medicine."
Many liberals have idealized the nations of Western Europe, looking past Canada and preferring Britain, France and Germany as examples.
The Great Recession has changed all this — mainly because Canada avoided the worst of the global financial meltdown.
As Ken Kurson put it:
"When the worldwide system collapsed…Canada didn't have a single bank poisoned by toxic assets and not a penny of public money was used to bail out its financial institutions."
Of course, many businesses and individuals suffered, but it would have been much worse if Canadian banks followed more European-U.S. policies.
Israel, India and China all fared pretty well in the meltdown — as did Canada — while the U.S. and Britain were hit very hard. Canada's traditional liberalism and conservatism helped shield it from the worse financial collapse other nations faced.
Modern liberalism and conservatism are mostly focused on winning office and promoting partisan agendas, whereas the traditional strains of both conservatism and liberalism are more interested in ideas, values and ideals.
Traditional liberals in Canada used government to put caps and controls on the nation's financial institutions, keeping them from simultaneously posing as both lending institutions and speculators in the Japanese style that most European and U.S. banks have adopted.
And traditional conservatism kept banks and business from leveraging their resources at the high levels which brought down so many institutions in other nations.
One can argue with either the underlying Canadian liberalism or conservatism, but the results were a traditional kind of system that is too often seen in many advanced (and broke) nations as outmoded, quaint and passé.
For example, most U.S. mortgages were intended for sale while nearly all mortgages in Canada are still held by the banks where they originated.
In other words, Canadian bankers only made loans to people they intended to have as long-term customers; the happy result is that when the housing bubble burst such banks remained solvent.
Of course, all nations were hurt by the global economic downturn. Certainly, Canada, Israel, and other nations have their share of problems, but simple financial frugality and common sense are never old-fashioned.
What We Can Learn
There are at least two important lessons America should learn from this.
First, the traditional models of either liberalism or conservatism seem better for America than the modern, partisan styles of liberals and conservatives.
The commonsensical use of government combined with a free and flourishing private sector is vital to the future of freedom and prosperity. And the ideal is found in earlier American history rather than modern Canada, India or China.
Still, when China incentives free enterprise more effectively than the United States, the results are predictable. Freedom works, and when America ignores its own legacy it loses its strength and economic resiliency.
Second, technology doesn't trump wisdom.
We live in a world where checks can be deposited through cell phone cameras, current events are taught better on QRANK than the nightly news, and mobile phone applications like Avoidr "allow Foursquare users to select the 'friends' they want to avoid" (and their phones keep them abreast of where their friends are at any given moment).
Amazon sells more books on Kindle than in hardback, and online media is causing many newspapers and now book publishers to disappear.
On a macro level, nanotechnology makes surveillance, theoretically, ubiquitous — it is becoming ever-present, everywhere, always.
As Graeme Wood wrote in The Atlantic:
"If the past several years in the shadow of a war against terrorism have taught us anything, it is that, once available, surveillance technologies rarely go unused, or un-abused."
And governments are pursuing increasingly deeper rings of secrecy even though technology makes transparency possible.
All of these are ultimately the tools of human values and decisions. Indeed, the more powerful the technology, the greater the need for wisdom, limits, checks and balances.
It matters whether we learn these lessons or not. When the global economy broke down in 2008-2009, many businesses, industries and even states were bailed out by the federal government.
But the next round of major decline could easily force Washington to follow the majority of non-industrialized nations and even European countries like Greece, Spain, Portugal, and France in turning to international lenders for bailouts.
If this comes before 2012 or even 2020, as it certainly could, we will have to borrow from those who have money to lend — meaning banks in nations such as China, Israel or Canada.
Of all the possible candidates, we will most likely go hat in hand to Canada.
Revisionist History
The other option is simply to adopt fiscal responsibility on our own. A little common sense — both the conservative and liberal kinds — can go a long way.
Unfortunately, the opposite seems to be gaining momentum. After the end of the Cold War in 1989, the common wisdom seemed to be that capitalistic nations had overcome their communistic rivals.
But for many, the Great Recession has revised this conclusion. Now the theme seems to be that Soviet-style communism and Americanized capitalism are just the age-old battle between power and greed.
The emerging winner appears to be government-run industry, what The Economist called "Leviathan Inc.: The State Goes Back Into Business." Indeed, these are the models followed by nations like China, Israel, Brazil, India and Canada that fared better than most in the recession.
Some leaders in Washington are taking note:
"[F]rom Berlin to Brussels, demand for industrial policy is back. Japan's new government is responding to what it sees as the increasingly aggressive policies of foreign competitors by deepening the links between business and the state.

In America Barack Obama, the effective owner of General Motors and a chunk of Wall Street, has turned his back on the laissez-faire approach of the past: a strategic-industries initiative is under way."
Unfortunately, the politicians are ignoring the rest of this report:
"Yet the overwhelming reason for China's miracle is that the state released its stifling grip and opened the country to private enterprise and to the world…

India's wildly successful software and business-process-outsourcing industries blossomed not because of help from the government, but precisely because its [government] did not understand these nascent fields well enough to choke them off…

In the rich world, meanwhile, the record shows, again and again, that industrial policy doesn't work."
The Real Need
I'll take traditional liberalism or conservatism – either one – over the current modern Democratic or Republican models.
Commonsensical uses of government spurring a free economy, or a truly free-enterprise system with a limited government effectively taking care of the basics—either would be much better than the current reality.
Canada, Greece, Israel, China, Britain, France, Portugal, Spain, Germany, many other nations, and the United States — all could use a free-enterprise upgrade.
A constitutional, free enterprising, federal democratic republic which believes in freedom and applies its principles sounds like a utopian dream.
Or, it could just be a nation run by a truly educated, wise and active citizenry.
Without citizens who are effective overseers of the government, freedom doesn't last anywhere. Because of this, even those nations which were less hurt by the Great Recession face difficult futures.
It remains to be seen what nation (or will it be a tribe, or something else?) in the world will become the new standard of freedom.
Such leadership will naturally flow to the society whose common citizens become a new generation of great citizens—like the American founding generations.
***********************************
Oliver DeMille is the founder of the Center for Social Leadership, and a co-creator of TJEd..
He is the author of A Thomas Jefferson Education: Teaching a Generation of Leaders for the 21st Century, and The Coming Aristocracy: Education & the Future of Freedom.
Oliver is dedicated to promoting freedom through leadership education. He and his wife Rachel are raising their eight children in Cedar City, Utah.
Category : Current Events &Economics &Foreign Affairs &Government &Leadership &Politics &Technology