February 13th, 2015 // 9:27 am @ Oliver DeMille
Measles, Vaccinations, Common Core,
and the Deeper Issue We're All Experiencing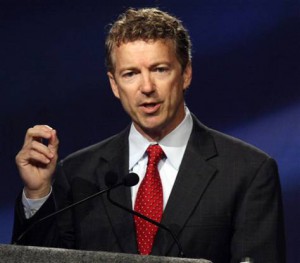 The disconnect right now is tearing our nation apart. Over and over, people engage in the Surface argument, while the Deeper issue is actually a lot more important.
For example, consider the national discussion of whether the government should mandate vaccinations against measles and other similar diseases. The Surface issue is whether vaccinations are safe, or whether in some cases they are hurtful to a child. But the Deeper issue is much more important: Who should make the decision about vaccinations for your children? Government? Or you as the parents?
I recently watched two interviews with U.S. presidential hopefuls that clearly illustrate this point. In the first interview, Ben Carson was asked about measles and vaccinations. He stated that vaccinations should be firmly mandated by government for all children. Period.
Rand Paul took a slightly different approach. He said that vaccinations work and that children should be vaccinated, but that the more important issue is this: Government doesn't own such decisions about children, parents do. Parents should have the final say.
Both of these men are medical doctors, and both have a history of commitment to the principles of freedom. But in this case, one called for government mandates and the other called for sticking with freedom. Very interesting.
Force and Reason
Ben Carson went on to say that the idea that vaccinations are widely damaging has been debunked, but then he added an interesting point. He said that of course a few children are allergic or otherwise react poorly to vaccinations, but overall the benefits of widespread vaccination are worth it.
That's reasonable. But, if reason is to be our guide, which of the following is more reasonable:
1-Educating the populace about the scientific facts, then using government force to mandate what parents must choose for their children?
2-Educating the populace about the scientific facts, then letting parents make choices for their children?
This illustrates the current growing division between those who generally trust the government and those who usually distrust it. This disconnect is now a major feature of our nation. It shows up in numerous important issues, including:
1-The government should mandate Common Core across the nation to raise standards for schools and students.
   Vs.
2-Parents should have the final say on whether or not Common Core is good for their specific children.
Or:
1-The police are justified in using deadly force as needed, because law enforcement is paramount and force is frequently necessary—and police and government agents are nearly always in the right.
   Vs.
2-The community should be very vigilant about any use of force by the police to ensure that it was truly justified, because police forces and governmental agencies sometimes overstep their bounds and aren't held accountable.
To Trust or Not to Trust
America is split, more each year, by these two major perspectives: "We almost always trust the government to do the right thing," versus "We don't usually trust the government to do the right thing."
Through most of the 20th Century, by the way, an average of 78% of Americans held the first view (trust), while today only 23% of Americans believe the government will do the right thing most of the time. That's a huge change.
And clearly the disconnect isn't partisan. It divides both major parties, and it also divides independents. Just look at Common Core, for example. Rand Paul and Ted Cruz are strongly against it, while Jeb Bush is a firm supporter. Bobby Jindal and Mike Huckabee supported it at the state level and then opposed it when it became a federal program. And all of these men are leading Republicans.
Or look at the vaccination issue. Some of the strongest supporters of government mandates are top Democratic politicians, while many of the communities with the lowest rates of vaccination (and highest levels of anti-vaccination activism) are university neighborhoods dominated by progressive faculty and administrators.
On the Right, many Republican voters demand that everyone get vaccinated, while a vocal opposition calls mandatory vaccination a socialistic plot. Ben Carson versus Rand Paul, so to speak, but spread through the population regardless of party.
Now, change the Surface issue, from, say, vaccinations to police use of deadly force in Ferguson, Cleveland, or New York, and the sides quickly shift.
Bad Comparisons
Here's another example:
1-The government should regulate and then force the education of all children ages 5-16.
   Vs.
2-Parents should have the right to make the final educational decisions for their family.
This one clearly hits very close to home, but the divide is still there. Ben Carson said something really interesting while he was making his case for mandatory vaccinations. He compared them to seatbelt laws and also laws against texting while driving. I like Ben Carson, so this surprised me because these two things shouldn't be treated the same. (He probably would have clarified this if he had time to elaborate.)
The main intent of "don't text while you drive" laws is to protect other people from bad driving, while the focus of seat belt laws is to protect the driver.
In the case of Common Core, supporters often speak as if their major goals are to improve society, while many parents who dislike Common Core care mostly about the education of their own children. And pro-vaccinators often cite public health statistics at the same time that anti-vaccination parents point to anecdotal examples where specific children were harmed.
Simplicity and Standards
This all makes sense, if we take the time to really consider it. In short, those thinking in terms of the mass population naturally overlook the specific, individual cases ("they're just anecdotal") while many a concerned parent logically ignores the statistical tables ("my son isn't just a number") and focuses on the potential danger if her child just happens to be one of those who is harmed.
Both views have merit. Both are reasonable. Both make sense. But back to our original question: To whom are we going to give the final say?
The answer depends on what level of society is best equipped to deal with each specific situation. Consider:
If it's a question about nuclear attack or foreign invasion, the federal government was designed to deal with it.
If it's a question of crime or direct danger to everyone, it's a state or provincial issue.
Or, if anything in level B can be handled more effectively at a local level, it should be.
If it's about what's best for an individual's education, prosperity, or health, let the individual choose. This is the essence of freedom. If it's about children, let's trust the parents.
This simple little system is essential to freedom. Without such standards, freedom is quickly lost.
The Level
So, let's get specific. Do the measles meet the "danger to everyone" level in B or C above? No. So leave such health decisions to the parents. Same with Common Core. Of course, if Ebola is the issue, level B kicks in because it truly is a "direct danger to everyone." It may even be level A, depending on the circumstances. But Common Core and the measles are nowhere near level A. Not even close.
In fact, this system of doing things at the right level, and only at the right level, is the key to maintaining freedom and applying wisdom on nearly every issue. For example:
-Seat belts? Level D.
-Drunk driving or text-driving? Level B. (It would be level C if people didn't travel very much, but in our current world conditions, if every local area has a different law, far too many drivers will be confused and the laws will be ineffective at protecting the life and liberty of others.)
-Police using deadly force? Level B.
-Oversight of any use of deadly force? Levels A-D.
-Compulsory school laws? Level D only. Seriously, leave to families those things best handled by families.
-Dedicated study and wise oversight of all laws? Level D.
This isn't just the Deeper level; it is the bedrock of freedom.
******************
Oliver DeMille is the New York Times, Wall Street Journal and USA Today bestselling co-author of LeaderShift: A Call for Americans to Finally Stand Up and Lead, the co-founder of the Center for Social Leadership, and a co-creator of TJEd.
Among many other works, he is the author of A Thomas Jefferson Education: Teaching a Generation of Leaders for the 21st Century, The Coming Aristocracy, and FreedomShift: 3 Choices to Reclaim America's Destiny.
Oliver is dedicated to promoting freedom through leadership education. He and his wife Rachel are raising their eight children in Cedar City, Utah.
Category : Aristocracy &Blog &Citizenship &Community &Constitution &Culture &Current Events &Economics &Education &Featured &Generations &Government &Leadership &Liberty &Politics &Prosperity &Science &Statesmanship
September 26th, 2011 // 3:51 am @ Oliver DeMille
Aquinas held that angels are intellectual beings because they know all things, while men are merely rational beings because they know little and therefore must figure things out.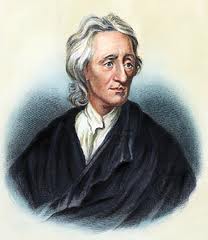 Descartes and Locke differentiate between intuition and reason by arguing that intuition can be believed without demonstration while reason requires that we demonstrate every step of our thinking.
Since each person must reason out each answer on his own to really use reason, the fact that others have outlined their thinking at every step makes reason easier to follow and to expand upon than intuition. Also, the argument goes, reason can be used to analyze and test intuition, while the opposite is seldom true.
The Bible discounted this view, comparing the rationalist "goats" with the more obedient and intuitive "sheep." In much of Western culture, the term "sheep" became a negative name given to those who refuse to think things through.
Religious icon Aquinas, who certainly cannot be accused of not thinking things through,[i] argued that those who trust God's full knowledge more than man's limited knowledge are in fact more rational than those who believe in man's abilities.
Ultimately, Aristotle taught, all demonstration rests on certain indemonstrable truths. Human rationalism can extend our understanding, as can science, but it cannot prove or disprove every detail.
However, rationalism is based on the assumption that there are truths in the universe, and that the use of our minds can help us learn these truths. In fact, modernism is based on this same concept.
For example, if there are no universal truths then math, logic and the scientific method are all flawed and useless. All of these depend on the ability to discover and detect truths that are out there.
Reason is the most democratic thinking method to date because it holds that each individual person can use it without depending on experts or elites.
In fact, it is how the regular people can analyze and test the words and assurances of the experts and elites. The other major methods of arriving at truth—from science, math and logic to theology, aestheticism and credentialism—depend on the assurances of experts.
Jefferson goes as far as saying that the people are bound by duty to use reason as they oversee government. The committee of founders which approved The Declaration of Independence agreed with this assessment.
A free people is a deep-thinking, well-read, independent-thinking people.
---
[i] His works are the longest and among the most logically and meticulously argued of the great books.
Category : Aristocracy &Blog &Citizenship &Culture &Education &Generations &Government &History &Leadership &Liberty &Science
September 23rd, 2011 // 3:16 am @ Oliver DeMille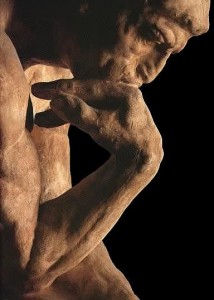 In the American founding era, most of the leading thinkers were rationalists. This means that they believed in reason as a top method of determining truth.
Note that the general concept of reason has changed since then. When most people think of reason today, they tend to mix it with the ideas of logic, science and determinism. In the American colonial and early republican era, this was not the case.
The term "science" was often used to mean general thinking and the idea of learning, and in this sense it coincided with the rational perspective. But today's technical science, based on a general consensus of experts along with the empirical use of the scientific method, is quite the opposite of the rationalist viewpoint.
And logic, which is actually a branch of mathematics (rather than philosophy), is very different than reason.
Reason, in the original sense, is the use of one's own mind to test and analyze the words of the experts, the ancients, and all authority.
In the founding generation, reason was a check and balance on the smug groupthink[i] of the upper classes and elites. Most of the leading founders usually used the term "right reason" rather than simple "reason," since this first phrase carried the connotation that all right-thinking people would come to the same conclusions if they had the benefit of adequate information.
In this view, no king, priest, aristocrat or expert can rely simply on some claim to a "divine right" of expertise to be correct—each individual citizen can test everything said by the elites simply by taking the time to obtain all needed information and then think it through.
Forrest McDonald wrote in the introduction to Empire and Nation, a collection of writings by American founders John Dickinson and Richard Henry Lee:
"In the historical view, men have such rights as they have won over the years; in the rationalist view, men are born with certain rights, whether they are honored in a particular society or not."
Using reason, leading American founder John Dickinson wrote:
"Ought not the people therefore to watch? to search into causes? to investigate designs? And have they not a right of JUDGING from the evidence before them, on no slighter points than their liberty and happiness?"[ii]
It is always up to the people to maintain their freedom, and one of the first steps is to think—independently as they see fit—regardless of the assurances, promises and statistics of experts and elites.
Throughout history, the experts have nearly always worked for the elites, and the regular people have held reason as their first line of defense. When the regular people put expertise, tradition, authority or official promises above their own reason, they have always lost their freedoms and prosperity.
Dickinson put it this way:
"Indeed, nations, in general, are not apt to think until they feel; and therefore nations in general have lost their liberty."[iii]
---
[i] This word, of course, came into usage after the American founding era.
[ii] Letters from a Pennsylvania Farmer, Letter VI.
Category : Blog &Citizenship &Culture &Education &Featured &History &Liberty &Science
March 16th, 2011 // 10:42 am @ Oliver DeMille
The obvious big trend right now is that oil prices threaten to reverse economic recovery across the globe.[i] The recent problems with nuclear power in Japan only promise to exacerbate the oil crisis. And the concern about a second mortgage bubble lingers.[ii] Food and other retail prices are increasing at alarming levels while unemployment rates remain high. In addition, some trends and current affairs promise to significantly influence the years ahead despite receiving little coverage in the nightly news. Here are ten such trends that every American should know about:
---
[i] "The 2011 oil shock," The Economist, March 5th, 2011.
[ii] Consider the ideas in "Bricks and slaughter," The Economist, March 5th, 2011.
[iii] Ian Bremmer and Nouriel Roubini, "A G-Zero World," Foreign Affairs, March/April 2011.
[iv] See James Fallows, "Learning to Love the New Media" and Robert S. Boynton, "North Korea's Digital Underground," The Atlantic, April 201.
[v] Op. cit., Fallows.
[vi] See Walter Russell Mead, "The Tea Party and American Foreign Policy," Foreign Affairs, March/April 2011.
[vii] See "Gaponomics," The Economist, March 12th, 2011.
[viii] See Martin Ruef, The Entrepreneurial Group, 2011, Kauffman.
[ix] 2011, Kauffman.
[x] Leah Farrall, "How al Qaeda Works," Foreign Affairs, March/April 2011.
[xi] By Sherry Turkle, 2011, Basic Books.
[xii] See book reviews, Foreign Affairs, March/April 2011.
[xiii] Redbook, April 2011.
[xiv] See op. cit., Bremmer and Roubini.
[xv] See the following: Shell Scenarios; "Tata sauce," The Economist, March 5th, 2011; Adam Segal, Advantage: How American Innovation Can Overcome the Asian Challenge, 2011, Council on Foreign Relations; and "Home truths," The Economist, March 5th, 2011.
Category : Blog &Current Events &Economics &Entrepreneurship &Family &Foreign Affairs &Government &Independents &Information Age &Politics &Science
September 17th, 2010 // 4:00 am @ Oliver DeMille
New Science on What Makes Quality Education
Click Here to Download a PDF of this Article
Harvard Business School recently emphasized that the major changes in the world tend to come from what they called "disruptive innovators."
These are surprising innovations that usually come from out-of-the-mainstream sources and drastically change society, business, and other facets of life.
Disruptive innovators are disruptive precisely because they are totally unexpected by the mainstream.
Malcolm Gladwell wrote a best-selling book on the concept, showing that many and in fact most of the major societal initiators come from "outliers."
Why are so many progresses initiated and led by unknown talent hotbeds, what Daniel Coyle called "chicken-wire Harvards"?
Indeed, Harvard, Yale, Stanford and their counterparts may lead the analysis about innovations, but "chicken-wire Harvards" produce many more innovative projects.
The Innovation "Gene"
Why is more entrepreneurial, innovative and leadership education flourishing in small, humble, usually under-funded environments than in the prestigious, elite halls of endowments and status?
And even when the mainstream and elite institutions take note and attempt to emulate such successes, why do they usually fall short of the smaller talent hotbeds?
The answer is simple. The breeding grounds of initiative and leadership believe in and implement the philosophy of individualized education.
Nearly everywhere else, the emphasis is on systemized models of learning that students must learn to navigate and "fit."
To reinforce this point, there are many small, humble and under-funded educational models that are not talent hotbeds—almost invariably they are followers of the "systems model" rather than individualization.
Dead Poet's Society
I well remember a visit years ago to a private school that had just received two major breakthroughs: an endowment from a wealthy parent, and a new president who promised to significantly grow the school.
As I talked to this president, however, I realized that he fully intended to turn this excellent, proven hotbed of talent into a systemized conveyor belt. He felt that this is what the wealthy donor wanted, and maybe it was.
But I could tell after a few minutes of visiting with him that he would ruin the depth, quality and excellent results the school had boasted for the past decade.
Five years later, my worst concerns were unfortunately the reality. The school was no longer a place of deep quality and excellence, but it was much bigger, more bureaucratic, and hardly distinguishable from the local public schools. Indeed, several charter schools in the area offered much higher quality.
The key to this change was teachers. In the public schools, teachers have been penalized for great teaching since 2002. As Harper's noted:
"Under the No Child Left Behind Act of 2002…U.S. teachers are forced to choose between teaching general knowledge and 'teaching to the test.' The best teachers are thereby often disenfranchised by the improper use of education information systems."
But in private schools, this system is not mandated. However, when such schools apply the systems approach to education, they usually obtain similar mediocre results.
In the old, under-funded days of this high school, the teachers had given their hearts and souls to provide personalized, individualized attention to every student.
As the school turned to industrial systems, these teachers were forced to move on or change their approach from individualized learning to factory-style academia.
Approaching each child with the assumption that she has genius inside, and that the teacher's role is to help her find it, develop and polish it to improve herself and the world—this is called teaching. Anything else is something else.
Where true teaching occurs, excellence flourishes. This is applicable at all levels, from elementary to high school, undergraduate to graduate programs, and also adult learning.
Individualization of education is the first step to leadership education, and without it quality always decreases.
Seratonin, Adrenaline & Myelin
Science is now beginning to show the reasons why quality in education increases with individualization.
Studies have shown for a long time that students receiving personalized, caring and quality mentorship learn more effectively than those required to conform to a deeply structured and systemized model.
Elites have historically been successful in engaging tutors, mentors and individualizing private schools over less personal conveyor-belt schooling options.
Scientists are now discovering that the individualized method (personalized mentoring, deep practice, long hours of inspired and enthusiastic academic effort) results in drastically higher levels of the neural insulator myelin than the standardized system of education.
Students with higher levels of myelin learn more and remember it longer. It is especially valuable for gaining, maintaining and polishing skills.
As Daniel Coyle writes in The Talent Code:
"The talent code is built on revolutionary scientific discoveries involving a neural insulator called myelin, which some neurologists now consider to be the holy grail of acquiring skill. Here's why. Every human skill…is created by chains of nerve fibers carrying a tiny electrical impulse—basically, a signal traveling through a circuit.

"Myelin's vital role is to wrap those nerve fibers the same way that rubber insulation wraps a copper wire, making the signal stronger and faster…each new layer adding a bit more skill and speed."
This research is in its infancy, but it is already helping us understand that there are neuro-chemical factors in our basic psycho-physiology that are impacted by our learning environment.
Montessori, Charlotte Mason and other great educators have taught this for many years.
Personalized educational models, with dedicated and caring mentors helping learners achieve depth and inspiration in their studies, achieve better results than assembly-line education.
Mentoring Matters
Quality mentors help students learn at least three key things:
How to see their internal greatness and potential.
How to study and practice in ways that greatly increase the flow of learning.
How to repeat this kind of learning experience at will.
These are nearly always individualized lessons; and when they are applied, researchers are finding, the level of myelin and the resultant quality of learning increases.
To increase myelin levels and create talent hotbeds, Coyle says, mentors must create an environment of individualized coaching, be perceptive in seeing individual needs in their students, use shock or intensity to open student minds and then share valuable information, and find ways to really connect with each learner.
All of this is traditional leadership education, based on the same principles as the 7 Keys covered in my book A Thomas Jefferson Education:
Classics, not Textbooks
Mentors, not Professors
Inspire, not Require
Structure Time, not Content
Quality, not Conformity
Simplicity, not Complexity
You, not Them (example)
It would be interesting to study the myelin levels of each. Say, for example, a study of myelin levels in students whose teachers emphasize the "inspire" approach versus those with more "requirement-oriented" methods. There could be many other examples.
Individualization Breeds Innovation
One thing is clear, if not yet scientifically studied: Most parents and teachers who apply the 7 Keys see significant, drastic and lasting increases in the quality of their students' and their own learning.
Personalized education is more effective in helping students learn in their areas of interest, and it also outperforms generally in math, science and technology.
In the decades ahead, as in decades past, many of the most innovative ideas and projects are likely to come from talent hothouses outside the mainstream—places where dedicated and caring mentors help young people see their huge potential, start to discover their great inner genius, and feel inspired to do the hard and effective work of getting a great education.
Individualized, mentored, intensive learning has better results than standardized, rote and minimum-standards systems.
Click Here to Download a PDF of this Article
***********************************
Oliver DeMille is the founder of the Center for Social Leadership, and a co-creator of TJEd.
He is the author of A Thomas Jefferson Education: Teaching a Generation of Leaders for the 21st Century, and The Coming Aristocracy: Education & the Future of Freedom.
Oliver is dedicated to promoting freedom through leadership education. He and his wife Rachel are raising their eight children in Cedar City, Utah.
Category : Education &Entrepreneurship &Featured &Science