June 14th, 2013 // 10:20 am @ Oliver DeMille
Peter Gray's book Free to Learn is an excellent addition to the genre of books on restoring freedom in education.
Gray clearly states:
"Children are biologically predisposed to take charge of their own education. When they are provided with the freedom and means to pursue their own interests, in safe settings, they bloom and develop along diverse and unpredictable paths, and they acquire the skills and confidence required to meet life's challenges. In such an environment, children ask for any help they may need from adults. There is no need for forced lessons, lectures, assignments, tests, grades, segregation by age into classrooms, or any of the other trappings of our standard, compulsory system of schooling. All of these, in fact, interfere with the children's natural way of learning."
So why did we create schools that so directly "interfere with the children's natural way of learning"? Gray shows that in tribal cultures the focus of childhood was playing and learning knowledge, skills, and how to live self-sufficiently and honorably.
When the agrarian revolution increased the need for child labor on farms, the values of school turned to toil, competition and status. While Gray's view of this is perhaps a bit idyllic, the reality is that modern schools are less concerned with student knowledge, skills, honor or abilities than with the universal goal of job training.
Certainly job training has an important place in advanced society, but Gray is focused on the education of children, and in fact the toll on children in our modern job-obsessed schools is very high. They are way more stressed than earlier generations of children and youth.
Why are we raising a generation of children and youth who are stressed, not secure? Gray's answer, based on a great deal of research which he outlines in the book, is that we have turned learning into a chore, a task, a labor, rather than the natural result of curiosity, interest, passion to learn, and self-driven seeking of knowledge and skills. In short, we've taken too much play out of childhood and too much freedom out of learning.
The results are a major decline of American education in the last four decades. The solution is to put freedom back into education.
Interestingly, Gray suggests that in many of the educational studies of classrooms, schools, homes and teachers that have found a way to successfully overcome these problems and achieve much better educational results, one of the key ingredients is "free age-mixing." Where students are allowed to freely mix with other students of various ages, without grade levels, the capacity of individuals to effectively self-educate is much higher. As for the impact on college and career success, students from free educational models excel.
This is a good book, and a must read for those who really care about education. I don't agree with everything the author teaches, but I learned something important on almost every page.
Whether or not you read Free to Learn, all of us who have children or work in education need to do more to promote the importance of increased freedom in education. Gray is a particular fan of "unschooling," a type of homeschooling and private schooling where parents and teachers set an example of great education, create an environment of excellent learning, and let the kids become self-learners. While this may not be the ideal learning style for every student, it is the best model for a lot of them–and for nearly every young person under age 12.
If you disagree with this conclusion, you simply must read the book. The research is impeccable. If you do agree, the book can help you get to work setting a better example for any students in your life.
Category : event &Featured &History &Leadership &Mini-Factories &Mission &Postmodernism &Prosperity &Statesmanship
June 14th, 2013 // 10:13 am @ Oliver DeMille
Another important book about freedom (and the lack of it) in modern education is Wounded by School by Kirsten Olson. It outlines the normal ways in which modern education hurts most children, shows the history of why schools adopt such harmful policies, and suggests real solutions.
For example, Olson writes: "Many theorists suggest that the purpose of schools is to mold and shape individual self-concept so that pupils will accept a particular place in society…" Is this really what you want for your children?
On a larger scale, what is the impact on freedom of raising a generation of youth to "accept a particular place in society"? This is a class system, pure and simple.
Olson points out that "Schools are deliberately designed to sort and track" students into order to promote the class system. Olson also suggests that among the key ways modern schools wound students are things like the following:
I felt sick in school.
I'm in the middle.
I must comply.
I can't measure up.
I am better than those below me.
I must impress my superiors.
What I want isn't as important as what my betters want.
Creativity must be secret—my focus must be conformity.
Learning isn't fun.
And for parents: "I feel helpless about saving my child," and "The experts know what my kids need more than I do."
Olson's solutions center around bringing freedom back into schooling. Indeed, this is the focus of a lot of cutting-edge books and research on education.
Above all, we need to be clear about one thing: Freedom works. It does. Freedom is the best choice in society and also in education. If you are a parent or teacher, you have more power than you know. I highly recommend this book.
Category : Blog &Book Reviews &Culture &Education &Family &Leadership
May 22nd, 2013 // 4:11 pm @ Oliver DeMille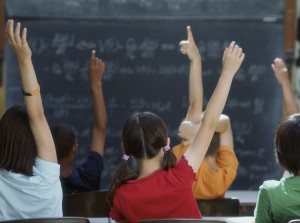 I recently learned about the Creativity Quotient (CQ) from an article by bestselling author Roy H. Williams.
I've long been a fan of Williams's Wizard Academy and his books, especially Wizard of Ads and  Free the Beagle.
The Creativity Quotient provides a whole new level of analyzing education, and more people need to understand it.
As Williams put it: "All across America, our 2nd graders score higher on CQ tests than our high schoolers. Evidently, compliance and conformity come at a price. Children starting school this year will retire in 2072…. CQ is 3 times more reliable as an indicator of career success than IQ."
This is a serious issue for a nation that is losing its leadership edge in the world—precisely because we don't effectively teach innovation in most of our schools.
CQ measures four types of learning and thinking:
Fluency. This measures, according to Williams, "The total number of interpretable, meaningful, and relevant ideas developed in response to the stimulus."
Flexibility. "The number of different categories of relevant responses."
Originality. "The statistical rarity of the responses."
Elaboration. "The amount of detail in the responses."
Together these offer a profound, and effective, way of measuring how much a student has actually learned—and to what extent he or she is able to apply valuable knowledge.
This is a much more effective gauge of learning than IQ (Intelligent Quotient) or even the more current EQ (Emotional Intelligence).
Our nation needs this way of scrutinizing education.
The most recent educational trend, at least in the public school system, is known as "accountability," but this has followed the pattern of Education 2000 and No Child Left Behind, meaning that it emphasizes conformity, rote learning, and institutional compliance rather than truly quality learning.
In contrast, CQ provides an objective measurement tool that can really get to the heart of great education.
If students consistently increase their fluency, flexibility, originality and elaboration skills in a certain school, classroom or home, the educational system there is clearly working.
If not, something needs to be improved.
If we applied this to all public and private schools, as well as higher education, we'd see the need to make real changes at almost all levels of schooling.
While all great education is ultimately individualized, CQ is the best institutionalized measure I've seen—because it seeks and measures objectives that actually have everything to do with quality education.
It's about time.
In a world where nearly every institutional measure, including so-called "accountability," has to do with benefitting the educational bureaucracy and justifying the status quo (especially current budgets), CQ can genuinely be used to improve the education of future leaders.
Whether this will catch on in any significant way remains to be seen, but most likely it will only be widely used in the non-traditional education sector, from cutting-edge charter schools and Montessori programs to home schools and upstart private schools (what Daniel Coyle has called "chicken-wire Harvards").
I suppose it shouldn't surprise anyone that schools focused on innovation are usually promoted by entrepreneurs and innovators rather than by the educational establishment.
Parents, teachers and educators who are genuinely interested in great education—more than trying to impress the declining but powerful educational bureaucracy—will find that CQ is a valuable tool.
Indeed, it was foreshadowed by bestselling futurist Alvin Toffler who wrote in Revolutionary Wealth that truly successful schools will replace rote memorization and a culture of intellectual conformity with creative thinking, personalized learning plans and individual mentoring.
Another way to say this is simply that great education is based on the principle of "Inspire, not Require," as outlined in A Thomas Jefferson Education.
To summarize this view: Our children have genius inside, and the real purpose of education is to help them detect, develop and use their inner genius to serve and improve the world.
Most schools aren't pursuing this fundamental goal of education any more, but parents, teachers and educators who really care can make sure that such learning is offered to the students they work with.
The 7 Keys of Thomas Jefferson Education outline how to do this.
This may seem idealistic to some people, but education is by definition concerned with ideals.
In fact, if anything, we need a lot more idealism in our educational system.
We need a serious return to innovation—the future of our nation and economy literally depends on it.
For those who are professional educators, either as teachers or administrators (or who have friends who are), I hope they'll study and pass along the emerging ideals of CQ.
***********************************
Oliver DeMille is the chairman of the Center for Social Leadership and co-creator of Thomas Jefferson Education.
He is the author of A Thomas Jefferson Education: Teaching a Generation of Leaders for the 21st Century, and The Coming Aristocracy: Education & the Future of Freedom.
Oliver is dedicated to promoting freedom through leadership education. He and his wife Rachel are raising their eight children in Cedar City, Utah.
Category : Blog &Book Reviews &Education &Family &Featured &Leadership
May 22nd, 2013 // 3:59 pm @ Oliver DeMille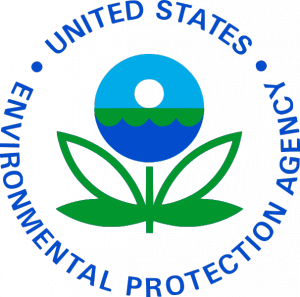 The Obama trifecta of scandals including Benghazi, IRS targeting, and AP phone records is now joined by another potential scandal.
The EPA is accused of ongoing "Sue and Settle" practices, which means that they work with left-leaning environmental groups who file suits against a federal agency and then the attorneys work out settlements that are beneficial to both sides.[i]
All of this, it is alleged, is based on "a prearranged settlement agreement they craft together behind closed doors …. While the environmental group is given a seat at the table, outsiders who are most impacted are excluded, with no opportunity to object to the settlements."[ii]
And taxpayers foot the bill for millions of dollars in costs.
As the scandals become a mainstream topic of media coverage, other agencies may face further scrutiny.
And as government gets bigger and bigger, the executive branch and its many agencies are less and less accountable.
When government is too big, the number of scandals will predictably increase.
Whether or not the EPA issue becomes a point of mainstream discussion, this new era of scandal has rekindled the question of trust in government.
Historically, governments and officials who truly have nothing to hide urge the citizenry to be generally mistrustful of government.
For example, the American founding generation felt that such mistrust of state and federal institutions was a hallmark of a wise and free people.[iii]
Indeed, the entire Constitutional framework is based on the fundamental assumption that those in power must be mistrusted and closely watched.[iv]
In more recent eras, governments have consistently called for people to give great trust to the government, even as agencies have become less transparent, more secretive, and less trustful of the people.
In short, there is a real trust deficit in our society—but it isn't what officials and the media usually suggest.
The real problem is that government is lest trustful of its citizens, and the people are less likely than past generations to keep a close eye on potential government abuses.
The natural result is a steady decline in freedom.
This may have sounded alarmist a month ago, but in the wake of current scandals it is mild compared to what many pundits are saying.
How many more federal scandals are waiting in the wings?
More importantly, at what point will enough citizens finally stand up and begin to lead again?
Freedom only lasts when the people are closely involved in overseeing government and serving as the final arbiters of government power.[v]
Until the people refocus on this role, America's current decline will inevitably continue.
---
***********************************
Oliver DeMille is the chairman of the Center for Social Leadership and co-creator of Thomas Jefferson Education.
He is the author of A Thomas Jefferson Education: Teaching a Generation of Leaders for the 21st Century, and The Coming Aristocracy: Education & the Future of Freedom.
Oliver is dedicated to promoting freedom through leadership education. He and his wife Rachel are raising their eight children in Cedar City, Utah.
Category : Blog &Citizenship &Current Events &Featured &Government &Leadership &Politics
May 21st, 2013 // 4:42 pm @ Oliver DeMille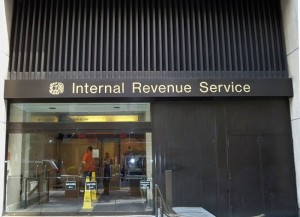 It's starting to seem like it was the Obama Administration that made the following saying famous: "A crisis is a terrible thing to waste."
The idea behind this quip was that when a big crisis came, the White House should use it to push its big-government agenda.
In an ironic twist, the current triple scandals (IRS, Benghazi, and Associated Press) are accomplishing exactly the opposite.
The White House and indeed most of the executive branch is spending a great deal of its energy right now dealing with the scandals.
The result is that less money, time and effort are being spent on spreading big government.
At the same time, more Americans are paying attention to what is happening in Washington.
The word "scandal" seems to create more interest in what is happening than business as usual.
The more citizens who pay close attention to what the government does, the better for freedom.
In short, we're experiencing at least two positive side effects of the current scandals:
The executive branch is doing less, because it is focused on responding to the scandals
More regular citizens are watching their government.
It's sad that it takes scandal to accomplish such things, but at least they are happening.
Perhaps the most amazing thing in all this has been the Administration's continued trust in government agencies.
After all the press and firings in the aftermath of government officials enjoying taxpayer-funded trips to Jacuzzis in Hawaii, you'd think the White House would be carefully watching its agencies and officials.
But even though it has asked for resignations from various agency officials, the Administration has emphasized that lone people and/or "isolated" bureaus made mistakes and held fast to the idea that government should be trusted.
At the same time, the Administration continues to express major distrust for businesses and pretty much anyone outside of government.
Why the double standard?
The various press briefings from the Administration emphasize a sense of, "Just trust us; after all, we're the government. Of course we are telling the truth and doing the right thing."
This flies in the face of the Framers' view of government.
The American system and Constitution were founded on the idea that government is dangerous and that freedom can only last if the people mistrust the government and keep a close eye on it in order to keep it in line.
As Jefferson put it: "Let no more be said of confidence in man, but bind him down from mischief by the chains of the Constitution."
In Jefferson's world, the assumption was that government officials should be generally suspected of being involved in "mischief."
A healthy mistrust of government was a central point to maintaining freedom.
George Washington said: "Government is not reason, it is not eloquence—it is force! Like a fire, it is a dangerous servant and a fearful master."
Madison added that government is the most dangerous threat to freedom: "I believe there are more instances of the abridgement of freedom of the people by gradual and silent encroachments of those in power, than by violent and sudden usurpations…"
For Madison, the great danger to freedom was government increasing its power over the people in "gradual and silent" ways.
Government has done this for a long time, and under the leadership of both parties at different times.
When it gets caught, it's a scandal.
Just as the Johnson Administration is known for Vietnam and the Nixon era for Watergate, many other presidencies are known for their crises: Reagan for Iran-Contra, Bush I for higher taxes after promising it wouldn't happen, Clinton for the Lewinsky affair, and Bush II for missing weapons of mass destruction.
In all this, why exactly do politicians keep suggesting that trust in government is the solution to America's problems?
Such situations are basically the only times (under our current system) when the people are likely to make their influence felt and help other citizens see the dangers of big government.
Now is such a time.
In fact, America was founded on the belief that a healthy and active mistrust of government was essential to staying free!
We need more citizens to realize that Washington isn't going to fix our biggest national problems, that the only real solution is for more Americans to be better citizens.
If we don't get more involved and help take our nation in the right direction, more scandals will come.
A lot more.
What happens in Washington in the weeks ahead as these three scandals play out is less important than what happens among the regular people.
If we emerge from this crisis as a nation that still basically trusts its government, there will be no silver lining in the scandals.
If we as a people realize that as government grows, these type of crises will increase, we will at least learn something from all this.
If we as a people become more prone to keep a close eye on our government, to wisely and peacefully mistrust it and at the same time get more positively and proactively involved to ensure that it truly does the will of the people, this year can be a helpful turning point in America's history.
A crisis is a terrible thing to waste.
And three of them at once is a huge opportunity.
If we ever do turn America back to a path of freedom, away from overreaching big government, it will be during a time like this.
***********************************
Oliver DeMille is the chairman of the Center for Social Leadership and co-creator of Thomas Jefferson Education.
He is the author of A Thomas Jefferson Education: Teaching a Generation of Leaders for the 21st Century, and The Coming Aristocracy: Education & the Future of Freedom.
Oliver is dedicated to promoting freedom through leadership education. He and his wife Rachel are raising their eight children in Cedar City, Utah.
Category : Blog &Citizenship &Constitution &Current Events &Featured &Government &Politics