November 17th, 2012 // 10:36 am @ Oliver DeMille
by Oliver DeMille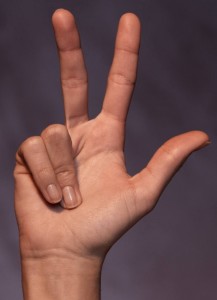 In the aftermath of the 2012 election, there have been numerous emails, posts, articles and blogs by business owners who say they are planning to sell or close their businesses, or just lay off enough workers that they can afford Obamacare for the employees who remain.
One summary listed the following announced layoffs—all attempts to deal with the new costs of Obamacare:
Welch Allyn, 275 layoffs
Stryker, 1170 layoffs
Boston Scientific, between 1200 and 1400 layoffs
Medtronic, 1000 layoffs
Smith and Nephew, 770 layoffs
Hill Rom, 200 layoffs
Kinetic Concepts, 427 layoffs
Coviden, 595 layoffs
Abbot Labs, 427 layoffs
St. June Medical, 300 layoffs
There are many, many others.
One email dated November 7, the day after the election, read:
"Time to sell our business. We can no longer afford to provide a living for 14 employees as soon we're forced to pay for their healthcare. So sad, too bad. On to new ventures."
After responses about how sad this is and others pointedly blaming the Obama Administration, the same person continued:
"We are all Americans and need to find common ground and make this country great together. I'm not mad at anyone for voting different than me. They love their president, don't lose friends over calling him a dictator. I'm excited to sell our business. We are adventurous!"
That's the entrepreneurial spirit that made America great.
Not: "Oh no, we're losing our job. Will the government help us?"
But rather: "Hey, change happens. We're excited. This is going to be an adventure!"
That's the American spirit.
And while rumors abound about how much Obamacare will cost each small business and which won't have to make any changes at all, there are a lot of employers right now who are very concerned.
Those with under 50 employees aren't supposed to be hurt, but smaller employers are still worried about exactly how the new laws will be enforced.
Sadly, we will likely see a lot of change in small business in the months and years just ahead.
More regulation, higher taxes and drastically increased costs of employing people will make things more difficult.
An exception may be in network marketing companies or compensated communities.
I've long considered them among the top entrepreneurial opportunities in free nations, and with the current changes and policies this is even more true.
"My son is a doctor," Marge said proudly.
"Wow," Betty said with a concerned voice. "How is your son dealing with the new regulations coming into effect under Obamacare?" she asked.
Marge nodded and her face grew serious. "He's very concerned, to tell the truth."
"Fortunately, my son is building a huge network marketing company, and the regulations aren't hurting him much," Betty said. "Maybe your son would like to meet with mine about an opportunity?"
This kind of conversation is taking place a lot right now, and all indications are that it will increase.
Some parents are recommending that their college children put school on hold and start a network business, and I know two medical doctors who have gotten out of the profession in order to build networking businesses.
One of them talked two of his sons into quitting college and doing the same, though the three of them all ended up building networking organizations with entirely different companies.
II. The Party of Small Business
All of this got me thinking today, and as I pondered I realized something. Something big.
Something we really need right now in America.
We need a third party.
Actually, we need a new party that becomes more popular than the Republican Party and the Democratic Party.
There are more independents than members of either big party, so this shouldn't be too much of a stretch.
Here's the problem: The Democratic Party is now the unabashed party of big government, the welfare state, rule from Washington D.C., and everything that goes with these values.
The Republican Party touts itself as the party of freedom, limited government, free markets and business, but in fact it is the party of big business and a big-spending government at the same or just slightly lower levels than Democrats.
We have a party of Big Government (with big business as its co-pilot), and another party that emphasizes Big Business (with big government as its co-pilot).
The first is the Democratic Party, the second the GOP.
Neither is now effectively serving the needs of our nation.
As a result, we get bigger government regardless of who gets elected, and big business grows (to the frequent detriment of small businesses) regardless of who is in power in Washington.
In all of this, small businesses, families, communities and the middle class are the losers.
The solution? We need a party of small business.
We need a party whose top priority is the needs of families and small businesses.
This new party needs to reject the big-government and anti-free enterprise values of the Democrats and simultaneously the big-business and anti-immigrant attitudes of Republicans.
It needs to embrace toleration, diversity, reduced government regulations, lower taxes, decreased government spending, incentives for entrepreneurship, a charitable safety net, and incentives for more immigrants to bring their capital, businesses, labor and families to America.
It needs to get rid of the barriers to hiring (such as the increasing required health care costs) and drastically reduce government red tape for small businesses.
It needs to allow more innovation, shrink requirements on licenses and permits and other unnecessary costs that decrease entrepreneurship and growth, and create an environment of seamless partnerships between schools and businesses.
It needs to promote, encourage and incentive a lot more initiative, innovation and entrepreneurialism.
It also needs to push for more creative and independent thinking in the schools and less that is rote, conveyor-belt, and pre-scripted.
It should change the way schools are run, replacing an environment where administrators and bureaucrats feel comfortable to one led by proven innovators and others who have been successful in the real economy, the FOR-profit economy.
Forget teacher certification and unions—if we want to compete in the global economy we need innovators leading our classrooms.
As an example, principals and teachers should be hired who have excelled at implementing successful business plans rather than writing resumes.
And funding should flow to schools that excel in a true free market.
To ensure to that no child is left behind (for example in less-advantaged neighborhoods), even larger premiums should go to innovators who successfully turn dumpy schools into flourishing institutions whose graduates thrive.
The new party should apply similar principles to other kinds of organizations, from health care and community governments to every other sector of the economy.
Small businesses bring the large majority of growth in the economy, and the new party needs to begin with the specific needs of small businesses in mind.
It needs to identify things that hurt small business and repeal them, and find out what helps small businesses succeed and introduce more policies that encourage these things.
It needs to rewrite the commercial and legal code to create an environment where innovation is the norm, along with the values of growth, calculated risk, leadership, creativity, and entrepreneurialism.
It needs to be not the party of jobs, but the party of successful business ownership—and the jobs they naturally create.
III. A Bright Future?
We need a third party. The party of Big Government (with big business as co-pilot) and the party of Big Business (with big government as co-pilot) simply aren't doing what our nation needs anymore.
It's time for new thinking and new leadership.
There is an old saying that you can't pour new wine into old bottles, because the residue of past wine always taints the new.
This is where we are in America.
The current parties, as much good as both have done at times, have peaked and are in decline.
New leadership is needed, along new values untainted by the baggage of two parties whose time has come and gone.
It is perhaps possible to reform one of the parties to get better results, but it is likely that only a new party with an entirely new focus and fresh thinking is going to take America where it needs to go.
Democratic nations are notorious for refusing to change until crisis forces their hand, and I suspect this is what we'll witness in the 21st Century.
At some point, probably after major crisis and a superhuman American response, we're going to need a new party.
Those who love freedom should start thinking about what it should look like.
One thing is clear: When it does come, it needs to be a party of small business.
Free enterprise and the entrepreneurial spirit made America great, and it will do so again if we let it.
Whatever comes in the economy, we want to be led by those whose attitude is, "It might sound bad, but this is an exciting adventure! Let's get started…"
***********************************
Oliver DeMille is the chairman of the Center for Social Leadership and co-creator of Thomas Jefferson Education.
He is the author of A Thomas Jefferson Education: Teaching a Generation of Leaders for the 21st Century, and The Coming Aristocracy: Education & the Future of Freedom.
Oliver is dedicated to promoting freedom through leadership education. He and his wife Rachel are raising their eight children in Cedar City, Utah.
Category : Blog &Business &Citizenship &Community &Constitution &Culture &Current Events &Economics &Entrepreneurship &Family &Featured &Government &Independents &Leadership &Liberty &Mission &Politics &Producers &Prosperity &Statesmanship
July 14th, 2012 // 4:29 pm @ Oliver DeMille
Sometimes domestic politics can be so engaging that we miss the forest for the trees.
The Chinese government and government-run companies have been busy for a decade buying up oil, minerals and other natural resources in Asia, the Middle East, Africa, Latin America, and Central Asia, while U.S. firms face massive amounts of red tape and regulations from Washington when they try to compete for world resources.
This is creating a new split between the haves and the have nots—China has resources and the rights to resources around the world, while the U.S. increasingly does not.
Free enterprise is a better system than state-owned, authoritarian economics, but in this case Washington isn't allowing free enterprise.
It's more like a statist, authoritarian economy in Beijing versus an over-regulating, short-sighted bureaucracy in Washington. And totalitarian dictatorships are notoriously more effective than bumbling bureaucracies.
There is an excellent article on the topic in Foreign Affairs (July/August 2012): "How to Succeed in Business: And Why Washington Should Really Try," by Alexander Bernard.
Bernard notes that the motive behind China's state-owned purchases of resources around the globe isn't to make money, but rather to "fuel the country's economic rise."
Certainly military might and political clout will follow.
Nor is China the only nation in the game.
India, Brazil, Russia, Britain, France and Germany, among others, are far more aggressive in tying up the world's resources and contracts than U.S. companies.
Again, Washington's regulatory scheme makes a reversal of this trend unlikely.
When our own government shuts down free enterprise, our corporations can't compete with the biggest governments in the world.
Bernard writes:
"Among its peers, the United States is by far the least aggressive in promoting commercial interests…. China has managed to plant its commercial flag even in countries that are U.S. allies."
In all this, the future of American wealth, prosperity, investment and jobs is drastically impacted for the negative.
We are failing to reboot our domestic economy because of our addiction to high regulation and high taxation, and the same things are causing consistent failure for U.S. commercial interests abroad.
Free enterprise works, but American policy has turned against it.
We are losing the battle, but losing the war.
***********************************
Oliver DeMille is the chairman of the Center for Social Leadership and co-creator of Thomas Jefferson Education.
He is the author of A Thomas Jefferson Education: Teaching a Generation of Leaders for the 21st Century, and The Coming Aristocracy: Education & the Future of Freedom.
Oliver is dedicated to promoting freedom through Leadership Education. He and his wife Rachel are raising their eight children in Cedar City, Utah.
Category : Blog &Business &Current Events &Economics &Entrepreneurship &Featured &Government
March 20th, 2012 // 11:19 am @ Oliver DeMille
An Essential Debate for the Future of Freedom
There are two major types of economies: market and command.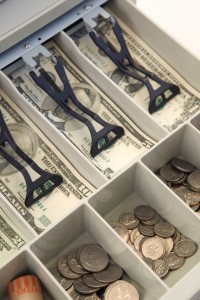 Within these two branches there are a number of subtypes, including various command-style economies such as socialism, communism, fascism, collectivism, authoritarianism and totalitarianism.
The market-economy subgroups are sometimes more confusing to people from free societies, because most of us have been trained to evaluate politico-economic issues in binary mode where we narrow any debate down to only two sides (e.g. socialist or capitalist, democratic or totalitarian, good or evil, free or not free, etc.).
That said, we live in an era where the various subtypes of market economics are in conflict.
During the Cold War the world was divided between two great camps, with market economies of all types firmly allied against all command economies, but in the post Cold War and post 9/11 world this has dramatically changed.
There are forces supporting each of the various subtypes of market economy, and often these are pitted against each other in ways unthinkable before 1989.
Differentiating between these subtypes is important for anyone who wants to accurately understand what it happening in today's world:
Mercantilism: the law gives preference and special benefits to the sector of the economy owned by the government.
Corporatism: the law gives preference and special benefits to the sector of the economy owned by big corporations within the nation (sometimes referred to simply as "Big Business").
Capitalism: the law gives preference and special benefits to the sector of the economy owned by big capital (including big corporations like in Corporatism, but also wealthy foreign and multinational corporations and non-corporate institutions, wealthy foundations, wealthy trusts, non-profit entities, wealthy families, moneyed foreign investors, and others with mass amounts of capital).
Keynesianism: the law gives preference and special benefits to companies and institutions (corporate but especially non-corporate) that are so big that they care more about their public image for societal responsibility and promoting social justice than about profit(s), market share or stock value.
Free Enterprise: the law gives no special preference; it protects equal rights for all individuals and entities and leaves initiative and enterprise to private individuals, groups, businesses and organizations that are all treated equally and with minimal legislation by the legal code.
All of these subtypes are market-based, though according to Keynes himself Keynesianism "seeks the goals of socialism through market means."
For the last three generations these five subtypes of market economics have all been lumped together under the label of "capitalism."
While this is technically inaccurate—because capitalism is a subtype rather than the whole of market economics—it is the way the word "capitalism" has been used by most people.
By this definition, capitalism is synonymous with "market economics" and is a label for the entire market-style model.
So we have two definitions of "capitalism" in the current usage: one a title for the whole market field of economics (we'll call it capitalism Type 1), and the other a specific type of market economics where preference is given to those with large amounts of capital (capitalism Type 2).
These are frequently confused in our contemporary language.
Supporters of freedom get understandably frustrated when anyone questions the superiority of Type 1 over command economies, but it is vital to understand how Type 2 differs from free enterprise.
Adding to this confusion, corporatism is not the same as Type 2 capitalism.
Corporatism doesn't include capitalism Type 2 at all, but capitalism Type 2 always includes corporatism as part of what it calls "capitalism." (Corporatism is to Type-2-capitalism what apple is to fruit.)
In short, Type 2 capitalism is much broader than corporatism, as shown in the definition above.
Again, this is confusing to most people, but understanding the details and nuances of how these words are used is extremely important.
Note that the American founders dealt with many similar language challenges, such as when Madison spent Federalist papers 10 and 14 explaining the important differences between democracies and republics, or when he used papers 18, 19 and 20 to elucidate the differences between federations, confederations, national and federal government.
Without such clarity, the Constitution would have been confusing to many Americans who were deciding whether or not to ratify it.
There are numerous similar examples, and part of being a free people is taking the time to understand the nuances of economic and political freedom.
Note that few things are more essential for free people than clearly understanding what type of economic system they want.
Based on the definitions above, consider these three conclusions:
All of the market subtypes are better than all types of command economies. Even the market approaches with the least freedom (Keynesianism and mercantilism) are significantly better (with more freedom, opportunity and prosperity for more people) than the command system with the most freedom (collectivism).
On the subject of the five subtypes of market economy, free enterprise is significantly better (with more freedom, opportunity and prosperity for all), than mercantilism, corporatism, capitalism Type 2, and/or Keynesianism.
 The United States today has far too much mercantilism, corporatism, Type 2 capitalism, and Keynesianism and not enough free enterprise.
Many moderns say we are a "capitalist" nation or vote for the "capitalist" candidate and conclude that all is well, when in fact free enterprise is under attack from socialism but also just as strongly from mercantilists, corporatists, Keynesians and Type 2 capitalists.
Voters and citizens must know what to look for when a policy or candidate claims to promote "capitalism."
***********************************
Oliver DeMille is the co-founder of the Center for Social Leadership, and a co-creator of Thomas Jefferson Education.
He is the co-author of New York Times, Wall Street Journal and USA Today bestseller LeaderShift, and author of A Thomas Jefferson Education: Teaching a Generation of Leaders for the 21st Century, and The Coming Aristocracy: Education & the Future of Freedom.
Oliver is dedicated to promoting freedom through leadership education. He and his wife Rachel are raising their eight children in Cedar City, Utah.
Category : Blog &Business &Economics &Featured &Government &Liberty &Prosperity
February 25th, 2012 // 8:37 am @ Oliver DeMille
by Oliver DeMille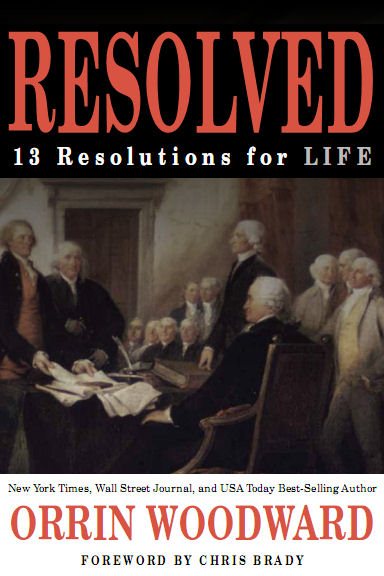 The freedom of any society is directly related to the quality of books that are widely read in that society. That said, there are some books everyone should read, like The Federalist Papers and Democracy in America.* And in a society like ours where we are desperate for more leaders at all levels, truly excellent books on leadership are vital to the future of freedom.
I recently read a book on leadership that everyone simply must read. It is Resolved, by Orrin Woodward.
I've read Woodward's books before, so when this one arrived in the mail I put away everything else and read it straight through. It kept me up most of the night, and it was so worth it!
This is a fabulous book on leadership. It outlines 13 resolutions every person should make in our modern world, and gives specific helps on how to turn them into habits. Indeed, this book could be titled The 13 Habits of Success and Happiness for Everyone. The stories and examples from great leaders of history and current events are moving and uplifting. I literally have never read a better book on leadership than this one.
Woodward's book is on par with the great leadership works like:
It is truly a revolution in leadership books.
The 13 resolutions are exactly what we need leaders to adopt across our society. They are applicable to family and home leadership, community and business leadership, and societal and national leadership. They apply to the United States and other countries, and together they form a blueprint for renewing America and innovating a new and better Western Civilization.
The book is divided into three parts: private resolutions, public resolutions and leadership resolutions. Each of the 13 resolutions build upon each other, and together they create an effective and motivating system of becoming a better person and leader. They help the reader improve in career and in societal impact.
This focus on societal leadership is both timely and profound. In the 1950s we experienced a major "leader-shift" in society. Before World War II, most communities were led by professionals—doctors, lawyers, teachers, accountants, etc.—and before that by big landowners and even earlier tribal chiefs. The management revolution started by Edward Deming and popularized by Ray Kroc changed the focus of leading society from professionals to managers. This was captured in William Whyte's great 1956 classic The Organization Man.
By the 1980s another major leader-shift occurred, this time from management ("do things right") to leadership ("do the right things"). The great transitional classic of this shift was The 7 Habits of Highly Effective People by Stephen Covey. It outlined 7 habits that leaders needed in order to help their companies excel, and these habits became part of the mainstream language: for example, "Be Proactive," "Think Win-Win," and "Synergize." Another great classic of this shift was Synergetics by Buckminster Fuller. The leadership revolution brought a whole new vision of what is means to be a leader.
Today we are witnessing a similar leader-shift, this time from leadership of organizations ("do the right things") to leadership of society ("move society in the right direction"). Woodward's Resolved is a seminal classic in this change. In fact, some of the early books in this change include Launching a Leadership Revolution by Orrin Woodward and Chris Brady, The 8th Habit by Stephen Covey, and Primal Leadership by Daniel Goleman.
Woodward is more than an author; he has actually put these 13 resolutions to work in his business leadership. For this leadership, Orrin Woodward was named the 2011 International Association of Business's Top Leader of the Year Award. His book Resolved outlines how we can all become such leaders.
In Resolved, Woodward shares a host of ideas and effective means of using family, business and societal leadership to impact the world. For example, he shows how Gibbon and Toynbee taught the laws of decline that are now attacking our culture and modern free nations.
He shows the three types of freedom and why they depend on each other—and how the loss of one is actually a loss of all. He helps leaders understand how freedom and character are inseparable and at the root of all societal progress and therefore leadership. His model of "Leadership Legacy" alone is worth the price of the book, and adds a whole new dimension to leadership literature.
Woodward adds several other new models to the leadership genre. He shows how five important laws from science, economics and history (Sturgeon's Law, Bastiat's "Law," Gresham's Law, the Law of Diminishing Returns, and the Law of Inertia) are combing in our current world, and what leaders need to understand and do about these five laws—individually and collectively.
These five laws are already part of our mainstream culture, but the analysis of how they are working together and what future leaders must do about it is new, deep and profound. No leader can afford not to understand this cutting-edge thinking.
On a stylistic note, Woodward consistently uses fascinating quotes, ideas, stories, historical examples and even one equation in ways that make the reader see things in a whole new way. For example, he puts an intriguing new twist on Chaos Theory, the Butterfly Effect, a poem by Yeats, Systems Theory, the writings of C.S. Lewis and J.R.R. Tolkien, credit card usage, American Idol, the "TriLateral Leadership Ledger," the IBM way, Aristotle on true friendship, and many other delightful references from every field of thought –all written in a highly understandable and enjoyable way.
After I read Resolved the first time, I placed it next to my work chair and each day I open it randomly and read the quotes or stories on whatever page opens. It is always uplifting. Here are a few topics I've studied in Resolved during such random reading:
Why courage isn't pragmatism
Producers vs. Exploiters
A commentary on Jim Collins' Hedgehog Principle
The common reasons 23 major civilizations in history declined, and how we can avoid their mistakes
The combining of mind, heart and will
Charles Garfield on Success through Visualization
Will Smith's work ethic
Never whine, never complain, never make excuses—and what to do instead
Woodward's 10 principles of financial literacy (Wow! Every American should study these.)
Five steps for effective conflict resolution—in family, business and beyond
How to really build business systems that work
Henry Hazlitt's economics in one lesson—and how to really understand the economy
The conflict between creativity and realism in national leadership
There is so much more. In one example, Woodward quotes G.K. Chesterton after he was asked to write an essay on "What's Wrong with the World?" Chesterton wrote simply: "Dear Sirs, I am. Sincerely yours, G.K. Chesterton." This, in summary, is what Resolved is all about. The rest of the book, all 13 resolutions, teaches us how to effectively become the leaders the world needs—and that we were born to be.
This book has articulated the leadership motto of the 21st Century: "It has been said that everyone wants to change the world but few feel the need to change themselves. Even a basic study of history, however, demonstrates that those who first focus upon self-improvement usually ending up doing the most good in the world."
Gandhi taught the same sentiment when he said that we must be the change we wish to see in the world, and Woodward quotes Confucius in saying that those who want to improve the world must ultimately focus on bettering themselves.
Buddha is credited with saying that our purpose in life is to find our purpose in life, and then to give our whole heart and soul to accomplishing this purpose. Perhaps no generation more exemplified such leadership by example than the American founders, and Woodward discusses them and their words (especially Washington and Franklin) at length in showing us how to become the leaders we meant to be.
Woodward also shows examples of effective leadership from such greats as Sam Walton, John Wooden, Ludwig von Mises, and Roger Bannister, among others.
I could go on and on. Resolved really does, in my opinion, mark a leader-shift to a whole new level of leadership training for the new Century. If you are only going to get one book on leadership, this is the one. What a great book. Our whole society needs to study more about leadership, and apply what we learn.
*Links to book titles provided for your convenience in reviewing and purchasing referenced books. Any purchases on amazon initiated from these links result in amazon sharing a portion of their profits with TJEd. Thanks so much for your support!
***********************************
Oliver DeMille is the co-founder of the Center for Social Leadership, and a co-creator of Thomas Jefferson Education.
He is the co-author of New York Times, Wall Street Journal and USA Today bestseller LeaderShift, and author of A Thomas Jefferson Education: Teaching a Generation of Leaders for the 21st Century, and The Coming Aristocracy: Education & the Future of Freedom.
Oliver is dedicated to promoting freedom through leadership education. He and his wife Rachel are raising their eight children in Cedar City, Utah.
Category : Blog &Book Reviews &Business &Entrepreneurship &Family &Leadership &Liberty &Mini-Factories &Mission &Producers &Prosperity &Service &Statesmanship
November 3rd, 2011 // 3:00 pm @ Oliver DeMille
Is it Avoidable or Inevitable?
"We're not going to bail our way out of this crisis, we're not going to stimulate our way out of this crisis, we are only going to educate, ultimately, and imagine and invent our way out of this crisis."
—Thomas L. Friedman, Meet the Press

"By 2020, the U.S. will be spending $1 trillion a year just to pay the interest on the national debt.
Sometime between now and then the catastrophe will come. It will come with amazing swiftness."
—David Brooks, The New York Times
On the same week[i] the White House released its prediction that unemployment will get even worse every year in 2012, 2013 and 2014, Friedman and Mandlebaum's book entitled That Used to Be Us focused the national dialogue on the deepening decline of the United States.
Fortunately, Freidman and Mandlebaum also outline a plan for how America can come back soon.
Harry S. Dent's newest book, The Great Crash Ahead, further elaborates on this topic.
Friedman and Mandelbaum's argument goes something like this: the United States is in serious trouble because of four great trends that are bringing massive change.
Our decline didn't start with the housing crisis in 2008, but back in the late 1980s at the end of the Cold War.
Four Trends
First, according to Freidman,[ii]
"We made the worst mistake a country or species can make, at the end of the Cold War, when we misread our environment. We interpreted the end of the Cold War as victory…not understanding that it was actually the onset of one of the biggest challenges we've ever faced as a country.

"We had…unleashed two billion people just like us. But the nineties turned out to be quite a party thanks to the peace dividend, thanks to the massive productivity boost of the Internet and thanks, most importantly in many ways, to the collapse in oil prices, which was like a huge tax cut."
Second,
"9/11 set us on a really bad course. We spent the last decade—in many ways necessarily, in many ways excessively—chasing the losers from globalization rather than the winners.

"And we made up for a lot of the fall behind…by basically injecting ourselves with steroids. Just as baseball players did it to hit home runs, we injected ourselves with credit steroids, creating a huge housing boom and construction boom to create jobs."
Third,
"The number of people who can compete, connect and collaborate exploded in the last decade. You know,"
Freidman continued,
"I wrote a book in 2004 called The World is Flat, which was about this connecting of the world. We've gone from connected to hyper-connected…. When we sat down to write this book, I actually went back to The World is Flat, I looked in the index, and I realized that Facebook wasn't in it.

"When I said 'the world is flat,' Facebook didn't exist, or for most people it didn't exist, Twitter was a sound, the Cloud was in the sky, 4G was a parking place, Linked In was a prison, Applications were what you sent to college, and for most people Skype was a typo…

"That all happened in just the last seven years. And what it's done is taken the world from connected to hyper-connected. And that's been a huge opportunity, and a huge challenge."
Fourth, we've witnessed a huge generational shift.
"We went from the Greatest Generation, whose philosophy was basically to save and invest, and we are still living off their saving and investing, to basically the Baby Boomer generation, whose philosophy turned out to be 'borrow and spend.'

"And we've really shifted from a generation born in the Depression, World War II and the Cold War—these were serious people, they wouldn't think of shutting down the government for a minute—to a generation…that is much less serious.

"We've gone from basically the values of the Greatest Generation…to a Baby Boomer generation whose values are situational….

"You put them all together, and I think you really account for a lot of the hole we're in right now…"[iii]
The book goes in more depth on each of these themes. More importantly, the book outlines some well-considered solutions.
For example, major employers, according to Friedman, are "all looking for the same kind of employee now: Someone who can do critical reasoning and thinking…who can adapt, invent, and reinvent the job, because in this hyper-connected world change is happening so fast. You know, there are companies now in Silicon Valley that do quarterly employer reviews…because their product cycle is changing so fast. You can't wait until the end of the year to find out you have a bad team manager."[iv]
Clearly, Freidman argues, education has got to change—it's been too rote, and now it needs to prepare thinkers, leaders and innovators.
This is a hard job for an industry made up of mostly non-entrepreneurial, deeply security-minded types.
"What we argue in the book…going forward there really are just going to be two kinds of countries in the world: HIEs and LIEs: High-Imagination-Enabling countries and Low-Imagination-Enabling countries.

"Forget Developed and Developing….

"We're not going to bail our way out of this crisis, we're not going to stimulate our way out of this crisis, we are only going to educate, ultimately, and imagine and invent our way out of this crisis."[v]
Friedman and Mandelbaum's analysis is much needed in our current nation.
We train our youth not to take risks, and to get the "right" answer rather than the wise answer.
These two big problems are a serious challenge.
Without wise risk, prosperity and leadership are impossible.
Friedman's 5 Pillars
The authors of That Used To Be Us note that the United States won at every major historical turn because we followed what Friedman called "the 5 Pillars":
1-"Educate our people up to and beyond whatever the level of technology is…

2-"Immigration. Attract the world's most talented and energetic people…

3-"Have the world's best infrastructure…

4-"Have the right rules for incenting, capital formation and risk taking…

5-"Government-funded research."[vi]
Note that these five form a powerful private society where the government maintains the right rules and incentivizes free enterprise.
All five have significantly decreased since the year 2000, really since 1989, and today the Right is strongly against 2 and 5 while the Left is adamantly against 4.
Both are caught in the trap of trying to accomplish 1 and 3 using the same old methods that haven't worked for over two decades.
No wonder we're in decline.
We've stopped doing the most important things that brought America's original and lasting successes.
The Left pushes too strongly for government-only solutions while the Right rejects any government role.
As journalist Paul Gigot noted,
"The irony is, of the past thirty, forty years, that the prestige of government has collapsed most rapidly when government has tried to do…far more than it is capable of doing.

"Government prestige increased under Ronald Reagan, the great supposed enemy of government, because he showed when you focused on a couple of things and did it well, and got the economy growing, that people said, 'You know what, they're competent there. It's working.'"[vii]
We need government.
We need it to protect equal rights for everyone and maintain a system where all are treated equally before the law.
This encourages free enterprise, economic growth and improved prosperity.
Societies without such governments have little freedom.
Of course, the danger is that good government can become overbearing and put a damper on economic growth and success.
Today we have government that has clearly over-reached in a number of ways, and a backlash from the Right that wants little or no government.
We need to adopt a middle approach, good government that is, in a phrase used in the American founding, "strong and limited."
Actually, in The Federalist Papers the term was frequently "vigorous and limited."
We want a strong government, and at the same time we want a limited government. That is what good constitutional government is all about.
Many from the Right may consider the Friedman/Mandlebaum book a push for too much government just as many from the Left will wonder that it doesn't push for more government solutions.
American citizens should take a step back and consider the proposals on their merits, however.
I don't agree with every suggestion in this book, but I find a number of them to be well considered.
On the big topic, the broad concept that both government and the private sector must work together in their proper roles in order to get our nation back on track, I think the book is right on.
On the subject of education, this book is especially valuable. In truth, as the authors affirm, bailouts and stimulus packages—as necessary as they may be in certain crisis situations—will not solve America's problems.
Real solutions depend on wise policy from government and mostly from innovation and leadership in the private sector.
Indeed, the best government can do is remove the current regulatory pressure on small business and allow the entrepreneurial American spirit to get our economy growing again.
Another recent book addresses these same issues from a different perspective.
Doom-and-Gloomers
I have long been a fan of the work of Harry S. Dent because his predictions, like those of John Naisbitt and Alvin Toffler, have been strikingly accurate even though they have been more specific, and therefore more likely to fall short, than those from most other forecasters.
Dent argues in his latest book, The Great Crash Ahead, that "the great economic crisis of 2008 will likely return in 2012, or 2013 at the latest, and will be even worse."
His analysis is alarming, but interesting. Note that Dent is not a doom-and-gloomer.
Remember, when multiple authors in the mid-1990s were predicting a major crash ahead, Dent published The Roaring 2000s, which forecast that the stock market would boom for the next decade.
He also said that the boom would increase until a shock and downturn in 2008.
For most of his career, Dent has taken on the doomsayers and offered a counter-intuitive forecast of economic boom ahead.
The fact that he said the cycles would turn in the other direction in 2008, and that now he says they'll get even worse, should concern every American.
Dent wrote:
"Debt and stimulus is like any drug: it takes more to create less effect."
"Deflation is the only possible scenario in the decade ahead."
"The U.S. Dollar will appreciate and be the safe haven—not gold, silver, the Euro or the Swiss Franc."
"Home prices will fall by 55% to 65% from the top before this crisis is over."
"Stock [will] crash to between 3,300 and 5,600 on the Dow by the end of 2013, or 2014 at the latest."
"Also, the crash will be worldwide, not just in the United States and Europe, as the dramatic China bubble comes to an end."
"The trends for the coming decade are crystal clear: we are going to experience a deeper downturn and deflation in prices, not inflation. We call this the Winter season; it comes predictably once in a lifetime, currently every 80 years, which means that very few people will understand what is happening."[viii]
Whether we face massive inflation ahead, as Ken Kurson has argued,[ix] or the deflation Dent predicts, the economic future promises to be challenging.
As Dent notes, from 1775 to the year 2000 Americans accumulated $20 trillion in private debt.
From the year 2000 to 2008 (latest numbers), we accumulated $22 trillion more—for a total of $42 trillion.[x]
No doubt this trajectory has increased since 2008.
Since the economic difficulties ahead follow patterns that we haven't witnessed since the 1930s, most of the current common wisdom on economics is lacking or just plain wrong.
"Unlearning is the key to times of change and transition," Dent wrote. "What worked in a boom does not work in a downturn."[xi]
Here are some of the things which have changed:[xii]
"It is your father's economy"!
Don't buy a bunch of new stuff—get out of the spending habit.
Make do with what you have.
Expect lower wages and lower prices.
Realize that debt is going to get a lot more expensive than it used to be.
Realize that assets and savings will be worth more over time.
Start thinking in terms of multiple streams of income.
"In the new world, management is the problem, not the solution."
Entrepreneurship is in: "the coming decades and century will be seen as the age of the individual and the entrepreneur."
Keep your business "lean and mean."
Dent's charts, arguments and analyses are a great read.
Add to this view the following thoughts from Friedman and Mandelbaum's book, and we have an important look at the probable future in the years just ahead:
"No one should ever have to say 'I am moving from America to Singapore because it is more hospitable to innovation and entrepreneurship.' Just the opposite should be true. 'You will know you're successful,' said PV Kannau, the India outsourcing entrepreneur, 'if new companies in China and Brazil say, 'We want to move our headquarters to America because that is the best place in the world to do business.''
That's not happening right now, because our regulatory and tax scheme is far from the best in the world….
"Twenty years ago, even ten years ago, a report such as this one would never have been commissioned. The United States was the best country in the world for business of any kind, the one with the largest and most open market, the most transparent legal system with the strongest property rights, the biggest and most efficient financial system, the most modern infrastructure, and the most dynamic ongoing research and development in almost every field. It was a magnet for capital and talent. No company of any size, indeed no company that merely aspired to international growth, could afford not to operate there, and none needed a consultant to tell it that.

"Now, alas, things are different. Over the past decade especially, American has changed, and not for the better."[xiii]
How many more voices need to say the same thing before Washington listens?
Until we free up the American economy, reduce the red-tape and taxes on small business, and become the most inviting economy on earth, our economic problems will continue.
Many believe they will get worse—much worse.
The real tragedy is that all this is avoidable.
Free enterprise works.
America knows how to incentivize and encourage business growth. It's time to get serious about restoring our free-enterprise economy—and soon!
The United States has one of the highest business tax rates in the developed world, and one of the most burdensome regulatory schemes.
Of course we can't compete in such circumstances.
The question every American should ask is simply, why?
Why would the country that stands most for freedom in all world history now turn its back on the principles of freedom that made it great?
Why would we put our trust in bureaucracy, regulation and government rather than the proven dynamism of American enterprise?
We Can Only Ask, "Why?"
Whatever the answer, unless we make changes quickly the economic forecast ahead is dismal.
Friedman said America is like a nation turned upside down.
At the bottom is an enterprising people passionately seeking to overcome economic challenges with innovation, ingenuity and tenacity, while at the top is a government consistently blocking the entrepreneurial efforts of its people.[xiv]
Again, we can only ask, "Why?"
When Paul Kennedy wrote The Rise and Fall of the Great Powers over two decades ago, many scoffed at his prediction that American hubris was leading to our eventual downfall—in the way so many great nations and empires of history have declined.
Even the leading voice of anti-decline, Joseph S. Nye, has suggested that many of Washington's policies are making it difficult for the U.S. to remain the world's economic leader.
Hopefully the solution won't be as drastic as Friedman, Mandelbaum and Dent predict.
"Shock therapy," they suggest, may now be the only effective way to change our country.
If this is true, we are in for rocky times ahead.
One thing is certain.
Friedman and Mandelbaum rightly argue that the best way out of this is not so much to study the fall of Rome, the Ottoman Empire, or other historical examples of what not to do, but to make a national focus of studying what worked best in our own American history.[xv]
We know the answers, because they are part of our national heritage.
It is time to put aside our modernist sense of superiority and admit that we want what past generations had economically and learn what worked for them.
It will work again, if we are willing to learn and make the needed changes, because the principles of freedom are timeless and powerful.
Decline is not inevitable, but only a wise people well-studied in the principles of historical success can avoid it.
We must become such a people.
---
[i] September 1-7, 2011
[ii] Meet the Press, September 4, 2011
[iii] Ibid.
[iv] Ibid.
[v] Ibid.
[vi] Ibid.
[vii] Ibid.
[viii] From Harry S. Dent, The Great Crash Ahead.
[ix] See Ken Kurson, "Let Them Eat iPads," Esquire, May 2011.
[x] Op. Cit., Dent.
[xi] Ibid.
[xii] Ibid.
[xiii] Thomas L. Friedman and Michael Mandelbaum, That Used to Be Us.
[xiv] Op. Cit., Meet the Press.
[xv] Op. Cit., Freidman and Mandelbaum.
Category : Aristocracy &Business &Citizenship &Constitution &Culture &Featured &Government &Leadership &Liberty &Politics