January 8th, 2014 // 1:31 pm @ Oliver DeMille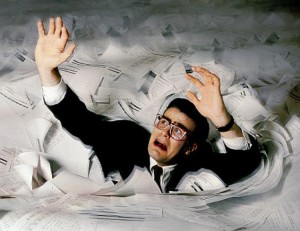 The year 2013 is over, and it may go down in history as another drastically negative year like 1913. The hundred year itch? Maybe.
The year started out with high political drama as Republicans and Democrats argued late into the nights on January 1 and 2 in search of a fiscal cliff agreement.
In May and June we watched a domino series of major scandals, including the IRS targeting of conservative groups and the revelation that the NSA is consistently spying on all American citizens.
The drama didn't let up over the summer, culminating in the widely watched government shutdown in October.
Then came the rollout of Obamacare, and the fact that no, you can't "keep your doctor, or your insurance company," no matter what the President promised.
Many Americans lost all faith in politicians — all of them.
But the worst news came in December, with the little-publicized announcement of the two major things that will most likely stand out about 2013:
First, China landed a probe on the moon, symbolizing a new level of Chinese expansion into world leadership.
Second, the news came out that during 2013 state governments in the United States passed over 40,000 new laws.
That's not a typo. It's 40,000 new laws — which means five times that many regulations when all the agencies of government write these laws into agency policies. It's even more if you add the new federal laws.
Taken together, these signal a serious period of decline for America. We are a nation being overtaken by our biggest competitor (some would say future enemy) China, and simultaneously mired in skyrocketing levels of regulation.
Governments, federal and state, now seem determined to regulate and overregulate every facet of our lives — private and business. Many entrepreneurs, who were already reeling from reams of Obamacare regulations, are now facing more government red tape from every flank.
The free enterprise economy is literally under siege. Those who think this is exaggerated should try to open a significant new business in the United States. Most of the biggest entrepreneurs and corporations who have attempted this recently have decided to build in China or some other economy instead. The U.S. government has become generally hostile to business.
This is a strange reality for the land of the free and the home of the brave. Long considered the bastion of world freedom and economic opportunity, America is consistently less appealing to many businesses and investors.
The December 31, 2013 issue of USA Today summarized this overarching trend by saying that "aristocracy" is now "in" in America.
Aristocracy, really? That's a bold statement. Yet it is increasingly true. The lower classes are more dependent on government, and the middle classes only survive by using debt. Only the upper class, the elites, are financially flourishing — and many of them rely on international investment that is growing in foreign economies.
Anyone relying on the U.S. economy right now is concerned. What will the escalating rollout of Obamacare bring? How many more government regulations will come in 2014, and how will this further weaken the economy?
The experts are finally taking notice of sharply rising levels of regulation, even if Washington isn't.
For example, Francis Fukuyama called our time "The Great Unravelling" (The American Interest, Jan/Feb 2014) and Steven M. Teles called it "Kludgeocracy in America" (National Affairs, Fall 2013). We have become a Kludgeocracy indeed, with more business-killing regulation every week.
In The Discovery of Freedom, Rose Wilder Lane said that,
"Men in Government who imagine that they are controlling a planned economy must prevent economic progress—as, in the past, they have always done."
What is her definition of a planned economy? Answer: modern France, Britain, and the United States. She quoted Henry Thomas Buckle, who wrote:
"In every quarter, and at every moment, the hand of government was felt. Duties on importation, and on exportation; bounties to raise up a losing trade, and taxes to pull down a remunerative one; this branch of industry forbidden, and that branch of industry encouraged; one article of commerce must not be grown because it was grown in the colonies, another article might be grown and bought, but not sold again, while a third article might be bought and sold, but not leave the country.

"Then, too, we find laws to regulate wages; laws to regulate prices; laws to regulate the interest of money…The ports swarmed with [government officials], whose sole business was to inspect nearly every process of domestic industry, to peer into every package, and tax every article…"
This was written about France, just before it lost its place as the world's most powerful nation, and it was published as a warning to Britain, just before it lost it's superpower status. This quote applies perfectly to America today.
Great nations in decline need innovation and entrepreneurialism, but instead they choose anti-innovation and anti-entrepreneurial regulation. It's amazing how every nation repeats this well-known but addictive path of self-destruction.
As Lane Kenworthy argues in Foreign Affairs, opponents of bigger government "are fighting a losing battle." In the near future, he says,
"More Americans will work in jobs with low pay, will lose a job more than once during their careers, and will reach retirement age with little savings."
But this will be offset, he suggests, by more vacation days, less working hours each week, and more government programs that pay for many of these people's needs.
Many of the experts agree — he U.S. economy isn't going to boom anytime soon, but this will be balanced for investors by significant economic successes in Mexico, South Korea, Poland, Turkey, Indonesia, the Philippines, and Thailand, among other places.
All of this adds up to an America on the verge of what Paul Kennedy called the "fall of great powers": overreach in international affairs that spends much of the nation's prosperity, and simultaneously too much government regulation at home — shutting down a nation's innovative/entrepreneurial class at the same time that the government taxes and spends more and more.
This same pattern brought down the top leader status of Spain, France, Britain and the Soviet Union. Before these, it brought down Athens, Rome, and the Ottoman Empire. Unless the United States changes course, it is following this same blueprint for decline.
When historians look back on 2013, they may well see it as the tipping point to a rapid American downturn. Partisan conflicts, government spying on its own people, drastic government spending, constantly increasing regulation, the rapid rise of China — any of these could fuel real decline. Together they may be insurmountable.
But one thing stands out: In a nation desperately in need of innovation and entrepreneurial initiative, the government is handing out innovation-blocking regulations at a breakneck pace.
The good news in all this is that entrepreneurs don't give up easily. Tenacity is part of their DNA. The future will be determined by this race between politicians (increasing regulations) and entrepreneurs (innovation and prosperity).
Whoever wins will lead the 21st Century.
*******************
Oliver DeMille is the New York Times, Wall Street Journal and USA Today bestselling co-author of LeaderShift: A Call for Americans to Finally Stand Up and Lead, the co-founder of the Center for Social Leadership, and a co-creator of TJEd.
Among many other works, he is the author of A Thomas Jefferson Education: Teaching a Generation of Leaders for the 21st Century, The Coming Aristocracy, and FreedomShift: 3 Choices to Reclaim America's Destiny.
Oliver is dedicated to promoting freedom through leadership education. He and his wife Rachel are raising their eight children in Cedar City, Utah.
Category : Aristocracy &Blog &Business &Citizenship &Current Events &Economics &Entrepreneurship &Government &Politics
July 19th, 2013 // 10:51 am @ Oliver DeMille
Columnist Joe Klein said on The Chris Matthews Show:
"This is the biggest problem that we're facing going forward. We were a homogenous, middle class country, by and large, for the fifty years after World War II.

"Now we're no longer homogenous, and there's a good aspect to that in that we have become a true multiracial country. But there's a bad aspect to that, in that the middle class, which was the heart of this country, is beginning to fracture, and to panic, in many ways.

"And unless we figure out a way to find jobs for the vast middle class in this country, it's going to be really hard to sustain democracy. We now have a plutocracy in this country."
This is exactly true, and many Americans feel Wall Street and Washington are working together against the middle class.
Worse, many people aren't sure that any solution is ahead.
Many experts suggest that education can solve the class divide, but the people realize that most schools are actually increasing the gap between elites and the rest.
Modern schooling has become a huge part of the problem, not a solution.
The only real solution is a widespread shift from the employee mentality to entrepreneurship.
As David Ignatius points out, many immigrants to America see the United States as a great place to start businesses.
Sadly, most native-born Americans are afraid of entrepreneurship and feel that jobs should be plentiful—as if it were a birthright.
The future of American freedom hinges on this question: will the current generation of Americans embrace entrepreneurialism, or will we keep whining about Washington while waiting for more jobs to somehow appear?
Is the American spirit dead, or is free enterprise still one of our greatest American traditions?
Only the regular people can make this choice.
***********************************
Oliver DeMille is the chairman of the Center for Social Leadership and co-creator of Thomas Jefferson Education.
He is the author of A Thomas Jefferson Education: Teaching a Generation of Leaders for the 21st Century, and The Coming Aristocracy: Education & the Future of Freedom.
Oliver is dedicated to promoting freedom through leadership education. He and his wife Rachel are raising their eight children in Cedar City, Utah.
Category : Aristocracy &Blog &Business &Citizenship &Culture &Current Events &Economics &Entrepreneurship &Featured &Leadership &Producers
June 14th, 2013 // 10:56 am @ Oliver DeMille
5 Recommended Books for the Summer
by Oliver DeMille
"Dad, can you read to me more?" Meri asked me.
Surprised, I looked up from my book and responded, "Oh, sure."
I took the book she was reading and read a chapter aloud to her. When I finished, I handed her the book.
"Thanks, Dad," she said. "I could have read it myself, but I just love it when you read. I mean, in the winter you read to us a lot, and with all our classes and other activities it seems like I learn a lot from you, and all my other teachers.
"In the summer is when Mom reads to us the most, out on the couch on the porch, but I don't learn as much from other people, and it seems like you don't read to us as often."
Meri walked away with her book, but our little conversation got me thinking. I've always taught that winter is the key time for family reading. But I think that summer is the most important time for kids to see their parents reading—mainly because they tend to spend less time on official "schooling" activities and more relaxed time with parents (and observing their parents' leisure activity choices) during the summer months.
When children and youth see their parents reading a lot, they naturally value reading. When children and youth value reading, they read more.
Our choices during summer to make a huge difference in the education of our kids, and one of the most impactful things a parent can do is set the example of reading. If your kids see you reading books a lot, especially during summer leisure, not only are you filling your bucket of ideas and resources, but the example you set can drastically influence them. Reading is powerful!
On the national scale, all free societies are reading societies, and reading starts in the home!
Here's a great summer reading list* that I'm following. I'm making sure all my children and youth see me reading these books this summer. And I'm really going deep—by reading with a highlighter and pen, taking notes and marking quotes as I go. I'm sharing these books because I hope you'll do the same:
This great book isn't part of the Great Books of Western Civilization, but it could be. I want my children and youth to see that I care about history, and I'll look for opportunities to share Livy's stories with them and talk about the connection between reading history and being successful leaders in life.
I want my kids to know what a "rascal" is–at least the way Brady defines it. I want them to be the kind of people this book promotes, and I can't wait for them to ask me about this book.
I want my youth to be innovative, creative, and have initiative. This is one of the hardest things to teach, but I'll look for opportunities to discuss these things as I read this book.
Isaiah, in the Bible
I love sharing scriptural verses with the kids and discussing the meanings and lessons. It leads to a lot of important conversations with the kids about the most important topics.
I can't wait to talk to my kids and youth about this book! It's about seeking for greatness, learning from your mistakes, not settling for mediocrity, and constantly improving yourself. I know the title of this book will have all my kids asking me questions about it!
Chillin' and Grillin'
This week I've been reading these books in the evenings outside by the grill and the court where the kids play basketball, in the hot afternoons near the swamp cooler, and in the kitchen before meals and during cleanup after the family eats. I've taken turns with each book, so I'm a few chapters into all five of them, but I've had more than one discussion about each with the kids.
Tonight as dinner started, I got everyone's attention and said, "I'm reading this awesome book. Actually, I've read it before but I'm re-reading it and I want to share something from it that really touched me."
Everyone quieted down and listened. "Here goes," I said. Then I read from Voyage of a Viking:
Kids can be pretty relentless in teasing one another, and the kids in my school were no different. I had never before been the subject of teasing and bullying, so it was a new experience for me. You see, news of my parents' divorce got around town pretty quickly, and it wasn't too long before the news hit my schoolyard.
The little kids in the family were leaning forward at full attention, and even the teens were paying close attention. I kept reading:
And then the teasing began. 'There's Tim, and he doesn't have a dad,' the kids would whisper to each other and taunt me.
I stopped reading and asked, "How would that make you feel?"
"I'd hate it!" Meri said forcefully. The other kids agreed.
After they shared their feelings, I asked, "Have you ever been teased like that?" We discussed this for a while, then I asked everyone, "Okay, I have another question. Have you ever teased anyone this way?"
"No way!" Meri exclaimed. She is nothing if not earnest.
"Are you sure?" I asked slowly.
Everyone considered. "Well, actually," Meri said, then she told several stories of when she wasn't very nice to people in her life. The other kids shared too, and we had a great conversation about being good friends and also standing up against bullying even when the victim isn't your friend.
When I read what happened next in the book, everyone got even more interested. You've got to read it to get it! We spent dinner talking about this and discussing it.
At the end, I said, "I'm so excited to read the rest of this book."
"Me too," America said emphatically. "Meri" is nine years old, and she loves to read. I don't know when she'll read Voyage of a Viking, but I'll be sharing from it and the others on my list all summer.
Actually, I'm having a hard time reading it because after our dinner discussion my visiting twenty-year old daughter Sara borrowed my copy and is reading it. Oh well, she reads fast. In the meantime, I've got the other four books.
Tomorrow at breakfast I'm planning to share the following quote from Livy, where he says that he is excited to write about Rome because, as he puts it:
I shall be able to turn my eyes from the troubles which for so long have tormented the modern world.
I'll ask the family, "Why do you think people always feel that the modern, current world is so chaotic and hard and that the people in history somehow had things more simple? I mean, Livy thought this clear back in the time of Jesus Christ."
This question is more for the teenagers, while yesterday's conversation was perhaps more accessible to the younger kids. But everyone takes part in all of it. The older ones (me included!) bear reminding about Core Phase issues, and the younger ones benefit immensely by being including in the discussion of "serious" topics of academic and intellectual interest.
I could go on and on sharing examples of how to do this, but I've got a book calling to me. I've finished work for the day, and I want to read in the yard this evening—so I'll be near the kids and we can talk.
Maybe I'll teach them from one of these five books I'm reading, or maybe Meri will bring me a book of her own to read and talk about. Or perhaps we'll all just sit in the warm evening and watch the sunset and talk. I often have the stack of all five books around with me, so I can just pick and choose which to read and share.
In any case, I'm excited to keep reading and sharing my book list this summer. This first week has been great. I can't wait to see what we'll learn about together in the months ahead.
Summer is a great time for education. So just get out your books, start reading, and share! The impact on freedom is huge.
Also check out Summer Reading for Kids >>
*Most of these books are available at your local library. Or, check the affiliate links to see amazon reviews, etc. 
Category : Blog &Book Reviews &Business &Citizenship &Culture &Education &Family &Generations &Independents &Leadership &Liberty &Mission &Statesmanship
March 11th, 2013 // 1:01 pm @ Oliver DeMille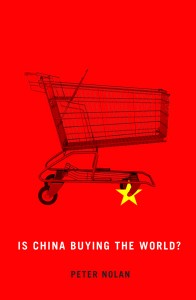 I try to read most new books on China, because I think the growth of China on the world stage will continue for some time and eventually conflict with America's interests.
Whether the conflict turns to cooperation or serious difficulty remains to be seen, but keeping abreast of what is happening in China is essential for today's leaders.
A new book, Is China Buying the World? by Peter Nolan, is an interesting addition to the field and adds several key ideas to the dialogue.
First, it makes the case that no, China is not buying the world any more than Japan bought it in the 1980s (despite widespread fears that this was occurring).
Second, however, China is certainly growing economically and in world influence.
Chinese firms have purchased ownership in a number of companies around the advanced world, as well as tying up access to a lot of natural resources in the developing world.
And numerous multi-national companies have heavily invested in China.
This growth will likely continue, and even expand.
Third, China's major challenge is restricted access to oil and energy.
As it grows, its thirst for energy will continue to increase and drive its international business expansion.
Fourth, China wants to be a much bigger player on the world scene, and it is following a specific strategy for global influence.
This strategy includes major investments in two key sectors of the world economy, banking and the aerospace industry.
Chinese leaders hope that together, these things—increased investment in the developing world, increased ownership of international resources especially oil, growing global investment in China, increased ownership in multi-national companies, major growth of Chinese influence in the banking and aerospace sectors—will significantly strengthen China's world role.
Fifth, advances in the aerospace industry are significant because of the close ties between military and business technologies and projects.
As China increases its role in this endeavor, along with banking, it becomes more powerful economically, technologically and, if it chooses, militarily.
This book is a detailed and important read for anyone who cares about the future of the big powers in world relations.
More to the point, more people need to read and think more about the specific issues currently at play in China's growth.
***********************************
Oliver DeMille is the chairman of the Center for Social Leadership and co-creator of Thomas Jefferson Education.
He is the author of A Thomas Jefferson Education: Teaching a Generation of Leaders for the 21st Century, and The Coming Aristocracy: Education & the Future of Freedom.
Oliver is dedicated to promoting freedom through leadership education. He and his wife Rachel are raising their eight children in Cedar City, Utah.
Category : Blog &Book Reviews &Business &Current Events &Economics &Featured &Foreign Affairs
February 8th, 2013 // 2:09 pm @ ekdemille
Now available for presale!
P
lease join us in celebrating Oliver DeMille's latest work, co-authored with best-selling author and business guru Orrin Woodward — the  soon-to-be released book, LeaderShift: A Call for Americans to Finally Stand Up and Lead, with an on-sale date of April 16, 2013.
This action-packed business fable is the culmination of Orrin and Oliver's combined expertise and will offer every North American a deeper understanding of the Five Laws of Decline and how the respective effects are becoming increasingly evident in the United States.
LeaderShift will explain this devastating phenomenon in detail, motivate readers to take immediate and precise action and, most importantly, offer guidance on how each individual can contribute to not only stopping, but reversing this crippling trend.
Orrin and Oliver are proud to have LeaderShift published by the prestigious Hachette Book Group (second largest book publishing company in the world) and will hit the mainstream under the Business Plus imprint of one of the country's most elite book publishing groups. In 2011, Hachette Book Group had a record 182 print books and 62 eBooks on the New York Times bestseller list, 45 of which reached #1.
At the time of this posting, LeaderShift is already rated #38 on Amazon's sales ranking for Business Leadership titles, and #25 on Barnes and Noble.
Category : Blog &Book Reviews &Business &Current Events &Entrepreneurship &event &Independents &Leadership