June 14th, 2013 // 10:56 am @ Oliver DeMille
5 Recommended Books for the Summer
by Oliver DeMille
"Dad, can you read to me more?" Meri asked me.
Surprised, I looked up from my book and responded, "Oh, sure."
I took the book she was reading and read a chapter aloud to her. When I finished, I handed her the book.
"Thanks, Dad," she said. "I could have read it myself, but I just love it when you read. I mean, in the winter you read to us a lot, and with all our classes and other activities it seems like I learn a lot from you, and all my other teachers.
"In the summer is when Mom reads to us the most, out on the couch on the porch, but I don't learn as much from other people, and it seems like you don't read to us as often."
Meri walked away with her book, but our little conversation got me thinking. I've always taught that winter is the key time for family reading. But I think that summer is the most important time for kids to see their parents reading—mainly because they tend to spend less time on official "schooling" activities and more relaxed time with parents (and observing their parents' leisure activity choices) during the summer months.
When children and youth see their parents reading a lot, they naturally value reading. When children and youth value reading, they read more.
Our choices during summer to make a huge difference in the education of our kids, and one of the most impactful things a parent can do is set the example of reading. If your kids see you reading books a lot, especially during summer leisure, not only are you filling your bucket of ideas and resources, but the example you set can drastically influence them. Reading is powerful!
On the national scale, all free societies are reading societies, and reading starts in the home!
Here's a great summer reading list* that I'm following. I'm making sure all my children and youth see me reading these books this summer. And I'm really going deep—by reading with a highlighter and pen, taking notes and marking quotes as I go. I'm sharing these books because I hope you'll do the same:
This great book isn't part of the Great Books of Western Civilization, but it could be. I want my children and youth to see that I care about history, and I'll look for opportunities to share Livy's stories with them and talk about the connection between reading history and being successful leaders in life.
I want my kids to know what a "rascal" is–at least the way Brady defines it. I want them to be the kind of people this book promotes, and I can't wait for them to ask me about this book.
I want my youth to be innovative, creative, and have initiative. This is one of the hardest things to teach, but I'll look for opportunities to discuss these things as I read this book.
Isaiah, in the Bible
I love sharing scriptural verses with the kids and discussing the meanings and lessons. It leads to a lot of important conversations with the kids about the most important topics.
I can't wait to talk to my kids and youth about this book! It's about seeking for greatness, learning from your mistakes, not settling for mediocrity, and constantly improving yourself. I know the title of this book will have all my kids asking me questions about it!
Chillin' and Grillin'
This week I've been reading these books in the evenings outside by the grill and the court where the kids play basketball, in the hot afternoons near the swamp cooler, and in the kitchen before meals and during cleanup after the family eats. I've taken turns with each book, so I'm a few chapters into all five of them, but I've had more than one discussion about each with the kids.
Tonight as dinner started, I got everyone's attention and said, "I'm reading this awesome book. Actually, I've read it before but I'm re-reading it and I want to share something from it that really touched me."
Everyone quieted down and listened. "Here goes," I said. Then I read from Voyage of a Viking:
Kids can be pretty relentless in teasing one another, and the kids in my school were no different. I had never before been the subject of teasing and bullying, so it was a new experience for me. You see, news of my parents' divorce got around town pretty quickly, and it wasn't too long before the news hit my schoolyard.
The little kids in the family were leaning forward at full attention, and even the teens were paying close attention. I kept reading:
And then the teasing began. 'There's Tim, and he doesn't have a dad,' the kids would whisper to each other and taunt me.
I stopped reading and asked, "How would that make you feel?"
"I'd hate it!" Meri said forcefully. The other kids agreed.
After they shared their feelings, I asked, "Have you ever been teased like that?" We discussed this for a while, then I asked everyone, "Okay, I have another question. Have you ever teased anyone this way?"
"No way!" Meri exclaimed. She is nothing if not earnest.
"Are you sure?" I asked slowly.
Everyone considered. "Well, actually," Meri said, then she told several stories of when she wasn't very nice to people in her life. The other kids shared too, and we had a great conversation about being good friends and also standing up against bullying even when the victim isn't your friend.
When I read what happened next in the book, everyone got even more interested. You've got to read it to get it! We spent dinner talking about this and discussing it.
At the end, I said, "I'm so excited to read the rest of this book."
"Me too," America said emphatically. "Meri" is nine years old, and she loves to read. I don't know when she'll read Voyage of a Viking, but I'll be sharing from it and the others on my list all summer.
Actually, I'm having a hard time reading it because after our dinner discussion my visiting twenty-year old daughter Sara borrowed my copy and is reading it. Oh well, she reads fast. In the meantime, I've got the other four books.
Tomorrow at breakfast I'm planning to share the following quote from Livy, where he says that he is excited to write about Rome because, as he puts it:
I shall be able to turn my eyes from the troubles which for so long have tormented the modern world.
I'll ask the family, "Why do you think people always feel that the modern, current world is so chaotic and hard and that the people in history somehow had things more simple? I mean, Livy thought this clear back in the time of Jesus Christ."
This question is more for the teenagers, while yesterday's conversation was perhaps more accessible to the younger kids. But everyone takes part in all of it. The older ones (me included!) bear reminding about Core Phase issues, and the younger ones benefit immensely by being including in the discussion of "serious" topics of academic and intellectual interest.
I could go on and on sharing examples of how to do this, but I've got a book calling to me. I've finished work for the day, and I want to read in the yard this evening—so I'll be near the kids and we can talk.
Maybe I'll teach them from one of these five books I'm reading, or maybe Meri will bring me a book of her own to read and talk about. Or perhaps we'll all just sit in the warm evening and watch the sunset and talk. I often have the stack of all five books around with me, so I can just pick and choose which to read and share.
In any case, I'm excited to keep reading and sharing my book list this summer. This first week has been great. I can't wait to see what we'll learn about together in the months ahead.
Summer is a great time for education. So just get out your books, start reading, and share! The impact on freedom is huge.
Also check out Summer Reading for Kids >>
*Most of these books are available at your local library. Or, check the affiliate links to see amazon reviews, etc. 
Category : Blog &Book Reviews &Business &Citizenship &Culture &Education &Family &Generations &Independents &Leadership &Liberty &Mission &Statesmanship
March 11th, 2013 // 1:01 pm @ Oliver DeMille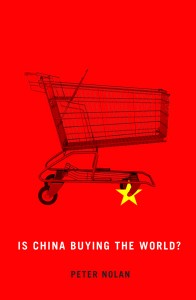 I try to read most new books on China, because I think the growth of China on the world stage will continue for some time and eventually conflict with America's interests.
Whether the conflict turns to cooperation or serious difficulty remains to be seen, but keeping abreast of what is happening in China is essential for today's leaders.
A new book, Is China Buying the World? by Peter Nolan, is an interesting addition to the field and adds several key ideas to the dialogue.
First, it makes the case that no, China is not buying the world any more than Japan bought it in the 1980s (despite widespread fears that this was occurring).
Second, however, China is certainly growing economically and in world influence.
Chinese firms have purchased ownership in a number of companies around the advanced world, as well as tying up access to a lot of natural resources in the developing world.
And numerous multi-national companies have heavily invested in China.
This growth will likely continue, and even expand.
Third, China's major challenge is restricted access to oil and energy.
As it grows, its thirst for energy will continue to increase and drive its international business expansion.
Fourth, China wants to be a much bigger player on the world scene, and it is following a specific strategy for global influence.
This strategy includes major investments in two key sectors of the world economy, banking and the aerospace industry.
Chinese leaders hope that together, these things—increased investment in the developing world, increased ownership of international resources especially oil, growing global investment in China, increased ownership in multi-national companies, major growth of Chinese influence in the banking and aerospace sectors—will significantly strengthen China's world role.
Fifth, advances in the aerospace industry are significant because of the close ties between military and business technologies and projects.
As China increases its role in this endeavor, along with banking, it becomes more powerful economically, technologically and, if it chooses, militarily.
This book is a detailed and important read for anyone who cares about the future of the big powers in world relations.
More to the point, more people need to read and think more about the specific issues currently at play in China's growth.
***********************************
Oliver DeMille is the chairman of the Center for Social Leadership and co-creator of Thomas Jefferson Education.
He is the author of A Thomas Jefferson Education: Teaching a Generation of Leaders for the 21st Century, and The Coming Aristocracy: Education & the Future of Freedom.
Oliver is dedicated to promoting freedom through leadership education. He and his wife Rachel are raising their eight children in Cedar City, Utah.
Category : Blog &Book Reviews &Business &Current Events &Economics &Featured &Foreign Affairs
February 8th, 2013 // 2:09 pm @ ekdemille
Now available for presale!
P
lease join us in celebrating Oliver DeMille's latest work, co-authored with best-selling author and business guru Orrin Woodward — the  soon-to-be released book, LeaderShift: A Call for Americans to Finally Stand Up and Lead, with an on-sale date of April 16, 2013.
This action-packed business fable is the culmination of Orrin and Oliver's combined expertise and will offer every North American a deeper understanding of the Five Laws of Decline and how the respective effects are becoming increasingly evident in the United States.
LeaderShift will explain this devastating phenomenon in detail, motivate readers to take immediate and precise action and, most importantly, offer guidance on how each individual can contribute to not only stopping, but reversing this crippling trend.
Orrin and Oliver are proud to have LeaderShift published by the prestigious Hachette Book Group (second largest book publishing company in the world) and will hit the mainstream under the Business Plus imprint of one of the country's most elite book publishing groups. In 2011, Hachette Book Group had a record 182 print books and 62 eBooks on the New York Times bestseller list, 45 of which reached #1.
At the time of this posting, LeaderShift is already rated #38 on Amazon's sales ranking for Business Leadership titles, and #25 on Barnes and Noble.
Category : Blog &Book Reviews &Business &Current Events &Entrepreneurship &event &Independents &Leadership
November 17th, 2012 // 10:36 am @ Oliver DeMille
by Oliver DeMille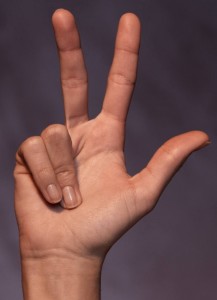 In the aftermath of the 2012 election, there have been numerous emails, posts, articles and blogs by business owners who say they are planning to sell or close their businesses, or just lay off enough workers that they can afford Obamacare for the employees who remain.
One summary listed the following announced layoffs—all attempts to deal with the new costs of Obamacare:
Welch Allyn, 275 layoffs
Stryker, 1170 layoffs
Boston Scientific, between 1200 and 1400 layoffs
Medtronic, 1000 layoffs
Smith and Nephew, 770 layoffs
Hill Rom, 200 layoffs
Kinetic Concepts, 427 layoffs
Coviden, 595 layoffs
Abbot Labs, 427 layoffs
St. June Medical, 300 layoffs
There are many, many others.
One email dated November 7, the day after the election, read:
"Time to sell our business. We can no longer afford to provide a living for 14 employees as soon we're forced to pay for their healthcare. So sad, too bad. On to new ventures."
After responses about how sad this is and others pointedly blaming the Obama Administration, the same person continued:
"We are all Americans and need to find common ground and make this country great together. I'm not mad at anyone for voting different than me. They love their president, don't lose friends over calling him a dictator. I'm excited to sell our business. We are adventurous!"
That's the entrepreneurial spirit that made America great.
Not: "Oh no, we're losing our job. Will the government help us?"
But rather: "Hey, change happens. We're excited. This is going to be an adventure!"
That's the American spirit.
And while rumors abound about how much Obamacare will cost each small business and which won't have to make any changes at all, there are a lot of employers right now who are very concerned.
Those with under 50 employees aren't supposed to be hurt, but smaller employers are still worried about exactly how the new laws will be enforced.
Sadly, we will likely see a lot of change in small business in the months and years just ahead.
More regulation, higher taxes and drastically increased costs of employing people will make things more difficult.
An exception may be in network marketing companies or compensated communities.
I've long considered them among the top entrepreneurial opportunities in free nations, and with the current changes and policies this is even more true.
"My son is a doctor," Marge said proudly.
"Wow," Betty said with a concerned voice. "How is your son dealing with the new regulations coming into effect under Obamacare?" she asked.
Marge nodded and her face grew serious. "He's very concerned, to tell the truth."
"Fortunately, my son is building a huge network marketing company, and the regulations aren't hurting him much," Betty said. "Maybe your son would like to meet with mine about an opportunity?"
This kind of conversation is taking place a lot right now, and all indications are that it will increase.
Some parents are recommending that their college children put school on hold and start a network business, and I know two medical doctors who have gotten out of the profession in order to build networking businesses.
One of them talked two of his sons into quitting college and doing the same, though the three of them all ended up building networking organizations with entirely different companies.
II. The Party of Small Business
All of this got me thinking today, and as I pondered I realized something. Something big.
Something we really need right now in America.
We need a third party.
Actually, we need a new party that becomes more popular than the Republican Party and the Democratic Party.
There are more independents than members of either big party, so this shouldn't be too much of a stretch.
Here's the problem: The Democratic Party is now the unabashed party of big government, the welfare state, rule from Washington D.C., and everything that goes with these values.
The Republican Party touts itself as the party of freedom, limited government, free markets and business, but in fact it is the party of big business and a big-spending government at the same or just slightly lower levels than Democrats.
We have a party of Big Government (with big business as its co-pilot), and another party that emphasizes Big Business (with big government as its co-pilot).
The first is the Democratic Party, the second the GOP.
Neither is now effectively serving the needs of our nation.
As a result, we get bigger government regardless of who gets elected, and big business grows (to the frequent detriment of small businesses) regardless of who is in power in Washington.
In all of this, small businesses, families, communities and the middle class are the losers.
The solution? We need a party of small business.
We need a party whose top priority is the needs of families and small businesses.
This new party needs to reject the big-government and anti-free enterprise values of the Democrats and simultaneously the big-business and anti-immigrant attitudes of Republicans.
It needs to embrace toleration, diversity, reduced government regulations, lower taxes, decreased government spending, incentives for entrepreneurship, a charitable safety net, and incentives for more immigrants to bring their capital, businesses, labor and families to America.
It needs to get rid of the barriers to hiring (such as the increasing required health care costs) and drastically reduce government red tape for small businesses.
It needs to allow more innovation, shrink requirements on licenses and permits and other unnecessary costs that decrease entrepreneurship and growth, and create an environment of seamless partnerships between schools and businesses.
It needs to promote, encourage and incentive a lot more initiative, innovation and entrepreneurialism.
It also needs to push for more creative and independent thinking in the schools and less that is rote, conveyor-belt, and pre-scripted.
It should change the way schools are run, replacing an environment where administrators and bureaucrats feel comfortable to one led by proven innovators and others who have been successful in the real economy, the FOR-profit economy.
Forget teacher certification and unions—if we want to compete in the global economy we need innovators leading our classrooms.
As an example, principals and teachers should be hired who have excelled at implementing successful business plans rather than writing resumes.
And funding should flow to schools that excel in a true free market.
To ensure to that no child is left behind (for example in less-advantaged neighborhoods), even larger premiums should go to innovators who successfully turn dumpy schools into flourishing institutions whose graduates thrive.
The new party should apply similar principles to other kinds of organizations, from health care and community governments to every other sector of the economy.
Small businesses bring the large majority of growth in the economy, and the new party needs to begin with the specific needs of small businesses in mind.
It needs to identify things that hurt small business and repeal them, and find out what helps small businesses succeed and introduce more policies that encourage these things.
It needs to rewrite the commercial and legal code to create an environment where innovation is the norm, along with the values of growth, calculated risk, leadership, creativity, and entrepreneurialism.
It needs to be not the party of jobs, but the party of successful business ownership—and the jobs they naturally create.
III. A Bright Future?
We need a third party. The party of Big Government (with big business as co-pilot) and the party of Big Business (with big government as co-pilot) simply aren't doing what our nation needs anymore.
It's time for new thinking and new leadership.
There is an old saying that you can't pour new wine into old bottles, because the residue of past wine always taints the new.
This is where we are in America.
The current parties, as much good as both have done at times, have peaked and are in decline.
New leadership is needed, along new values untainted by the baggage of two parties whose time has come and gone.
It is perhaps possible to reform one of the parties to get better results, but it is likely that only a new party with an entirely new focus and fresh thinking is going to take America where it needs to go.
Democratic nations are notorious for refusing to change until crisis forces their hand, and I suspect this is what we'll witness in the 21st Century.
At some point, probably after major crisis and a superhuman American response, we're going to need a new party.
Those who love freedom should start thinking about what it should look like.
One thing is clear: When it does come, it needs to be a party of small business.
Free enterprise and the entrepreneurial spirit made America great, and it will do so again if we let it.
Whatever comes in the economy, we want to be led by those whose attitude is, "It might sound bad, but this is an exciting adventure! Let's get started…"
***********************************
Oliver DeMille is the chairman of the Center for Social Leadership and co-creator of Thomas Jefferson Education.
He is the author of A Thomas Jefferson Education: Teaching a Generation of Leaders for the 21st Century, and The Coming Aristocracy: Education & the Future of Freedom.
Oliver is dedicated to promoting freedom through leadership education. He and his wife Rachel are raising their eight children in Cedar City, Utah.
Category : Blog &Business &Citizenship &Community &Constitution &Culture &Current Events &Economics &Entrepreneurship &Family &Featured &Government &Independents &Leadership &Liberty &Mission &Politics &Producers &Prosperity &Statesmanship
July 14th, 2012 // 4:29 pm @ Oliver DeMille
Sometimes domestic politics can be so engaging that we miss the forest for the trees.
The Chinese government and government-run companies have been busy for a decade buying up oil, minerals and other natural resources in Asia, the Middle East, Africa, Latin America, and Central Asia, while U.S. firms face massive amounts of red tape and regulations from Washington when they try to compete for world resources.
This is creating a new split between the haves and the have nots—China has resources and the rights to resources around the world, while the U.S. increasingly does not.
Free enterprise is a better system than state-owned, authoritarian economics, but in this case Washington isn't allowing free enterprise.
It's more like a statist, authoritarian economy in Beijing versus an over-regulating, short-sighted bureaucracy in Washington. And totalitarian dictatorships are notoriously more effective than bumbling bureaucracies.
There is an excellent article on the topic in Foreign Affairs (July/August 2012): "How to Succeed in Business: And Why Washington Should Really Try," by Alexander Bernard.
Bernard notes that the motive behind China's state-owned purchases of resources around the globe isn't to make money, but rather to "fuel the country's economic rise."
Certainly military might and political clout will follow.
Nor is China the only nation in the game.
India, Brazil, Russia, Britain, France and Germany, among others, are far more aggressive in tying up the world's resources and contracts than U.S. companies.
Again, Washington's regulatory scheme makes a reversal of this trend unlikely.
When our own government shuts down free enterprise, our corporations can't compete with the biggest governments in the world.
Bernard writes:
"Among its peers, the United States is by far the least aggressive in promoting commercial interests…. China has managed to plant its commercial flag even in countries that are U.S. allies."
In all this, the future of American wealth, prosperity, investment and jobs is drastically impacted for the negative.
We are failing to reboot our domestic economy because of our addiction to high regulation and high taxation, and the same things are causing consistent failure for U.S. commercial interests abroad.
Free enterprise works, but American policy has turned against it.
We are losing the battle, but losing the war.
***********************************
Oliver DeMille is the chairman of the Center for Social Leadership and co-creator of Thomas Jefferson Education.
He is the author of A Thomas Jefferson Education: Teaching a Generation of Leaders for the 21st Century, and The Coming Aristocracy: Education & the Future of Freedom.
Oliver is dedicated to promoting freedom through Leadership Education. He and his wife Rachel are raising their eight children in Cedar City, Utah.
Category : Blog &Business &Current Events &Economics &Entrepreneurship &Featured &Government