June 8th, 2016 // 12:08 am @ Oliver DeMille
Washington's "Grin and Bear It" Message About an Economy that's Still Struggling
The Need/Desire Question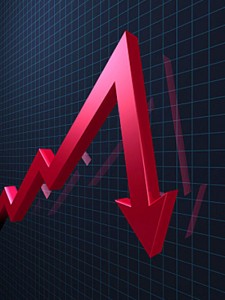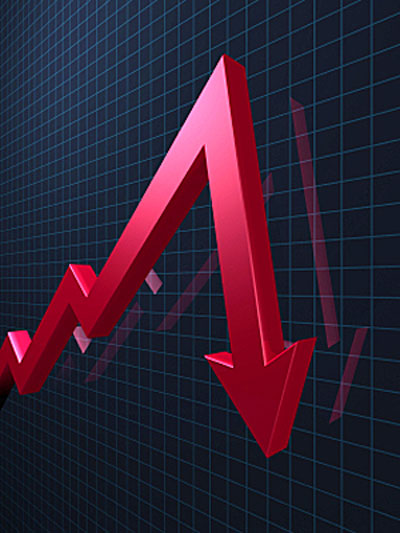 In a 1927 issue of Harvard Business Review Paul Mazur of Lehman Brothers wrote the following prescription for the nation: "We must shift America from a needs to a desires culture." How? "People must be trained to desire, to want new things, even before the old have been entirely consumed. We must shape a new mentality in America. Man's desires must overshadow his needs." (Cited in The Happiness Equation by Neil Pasricha, p. 78.)
What a thing to say! And it has happened, just as Mazur recommended. But in the process, something else happened as well. Not only were people convinced to want more and newer things, but government got caught up in the same quest. And people began desiring many more and new things from government as well. This changed our entire culture.
More recently, President Obama has assured the nation that a slow growth economy is the new normal. But is this good news? Or very bad news masked by a smile? Truth: it's certainly not good news. (See the new report: "The World is Flat: Surviving Slow Growth" in the March/April issue of Foreign Affairs)
But before we address this, let's take a little quiz. Just for fun.
Messages and Meanings
The following quote is about what nation?
(1) "_____________ will not be able to grow its economy…without…privatizing state-owned companies, [and] loosening regulations…"
Or consider this:
(2) "It may have…an undervalued currency, a debt-to-GDP ratio of 250 percent, and an average annual GDP growth rate over the last decade of less than 1 percent…. [but] Life expectancy is among the highest in the world; crime rates are among the lowest. The…people enjoy excellent health care and education."
One more:
(3) "Middle-class wages stopped rising more than 30 years ago, but…low interest rates…and easy credit obscured the problem, allowing people to bridge the gap between their stagnant incomes and their spending." How? By going into massive debt.
What is most interesting to me about all three of these quotes is how applicable they are to the United States today. Just re-read item 1 above. It could be a very realistic (and important) "To Do" list for Washington in 2016. Yet it was written about today's Russia under Putin. (Foreign Affairs, May/June 2016, p. 20)
Still, Washington does need to heed its message:
privatize state-owned companies that are a drain on taxpayers and gum up the free market
loosen regulations that are killing small business and sending investment capital to other nations
Item 2 above could also seem to be about the United States, but in fact it describes today's Japan: "It may have…an undervalued currency, a debt-to-GDP ratio of 250 percent, and an average annual GDP growth rate over the last decade of less than 1 percent…. [but] Life expectancy is among the highest in the world; crime rates are among the lowest. The…people enjoy excellent health care and education." (Foreign Affairs, March/April 2016, p. 50)
The intended message here is clear: "If the people have good health care, education, and a stable economy, everything is good. A growth economy isn't necessary."
Starts and Stops
In fact, in the United States, "Middle-class wages stopped rising more than 30 years ago, but…low interest rates…and easy credit obscured the problem, allowing people to bridge the gap between their stagnant incomes and their spending." (Ibid., pp. 50-51)
But how have Americans masked falling wages? The answer is illuminating:
By going into massive mortgage debt (eventually leading to the housing bubble crash and the Great Recession).
By using credit cards, car loans, student loans and building up major consumer debt. The average U.S. household has over 97 thousand dollars of debt and growing. (The Motley Fool, January 2015)
By more than doubling the amount of work they do, with both parents typically now in the full-time workforce, instead of just one breadwinner.
By working longer hours. The average workweek in the United States is now 46.7 hours, not the 1950s model of 40 hours and a crisp 9-5 workday. (USA Today: Modern Woman, Fall/Winter 2015) Over the course of a month, that's an extra 29 hours—almost an extra workday every week compared to American workers of the 1950s.
By depending on increasing amounts of government support, including "free" public school education, "free" health care for those who qualify, and a number of even more direct government programs and assistance.
In all this, according to Gallup, less than 20 percent of U.S. workers love their job. Around 80 percent are in jobs they hate, dislike, or feel less than passionate about. Moreover, most Americans don't believe that their current job will ever get them ahead financially. They're just barely paying the bills—if that.
Still, the current message from Washington and labor experts is that things are fine, that the economy has improved under president Obama's leadership, and that we should be grateful. Most people won't see financial increases anytime soon, "but don't sweat it." Like people in Japan, we are assured that we should just be happy for general stability and get used to a stagnant economy.
Fewer jobs, more college-grads who are unemployed or (underemployed) and living with their parents, more three-generation households, falling home values, rising costs of food and necessities—these are the new normal. "And it's okay," Washington assures us. "If things get really bad, there are more government programs than ever to help you make ends meet."
Don't worry, be happy.
Regulations or Solutions
"Don't desire so much anymore," we're told. "Make do with less. Except when it comes to big government. We'll give you more of that!"
But how does this message from today's Washington jive with the reality? Truth: "An economy that grows at one percent doubles its average income approximately every 70 years, whereas an economy that grows at three percent doubles its average income about every 23 years—which, over time, makes a big difference in people's lives." (Foreign Affairs, March/April 2016, p. 42)
Factor inflation into these numbers—on the basics like food, housing, education, and transportation—and one percent growth means the average household falls further behind each and every month. At three to four percent growth, in contrast, like the overall average from 1945-2005 in the United States, families can improve their standard of living over time—and even help their kids do better than themselves.
Right now this level of growth is found mostly in Asia, certainly not in North America or Europe. Thus the increasing American realization that our children and grandchildren are likely to be worse off than we are, while their Chinese counterparts will probably experience upgraded lifestyles and standards of living in the decades ahead.
But this isn't a static reality. It is based on the current policies and agendas of Washington. These can be changed. For starters, just adopt the suggestions Westerners often give to Russia, as outlined above:
reduce/remove numerous government regulations that are killing small businesses and driving investment capital and high-growth corporations—and jobs—to other nations
stop federal overspending in so many government agencies by simply cutting their budgets—significantly—to spark increased investment and business growth
Just these two changes would significantly reboot the U.S. economy.
Americans can become a more frugal and a resilient people once again, no doubt. But they would rather be a more innovative and entrepreneurial people—and they have proven that they are incredibly good at it—if government will just cut away the red tape and let free enterprise thrive again.
(Read a lot more on this topic in Oliver's latest book, Freedom Matters, available at The Leadership Education Store)
Category : Blog &Business &Citizenship &Community &Culture &Current Events &Economics &Entrepreneurship &Featured &Foreign Affairs &Generations &Government &History &Information Age &Leadership &Liberty &Mini-Factories &Mission &Politics &Producers &Prosperity &Technology
May 25th, 2016 // 6:12 am @ Oliver DeMille
Parties, Issues, and Funds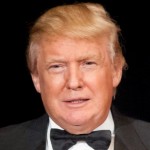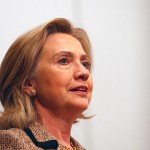 Mitt Romney was right about a number of things. One of the most important, even though it got him trouble with some voters, is that a solid 47% of the nation is against the Republican candidate for president (whoever he or she is), simply because a large group depends on government programs to financially make ends meet. In fact, the number appears to be increasing.
According to one report, "Nearly half of Americans would have trouble finding $400 to pay for an emergency." The same article notes that "47 percent…would cover the expense by borrowing or selling something, or they would not be able to come up with the $400 at all." ("My Secret Shame," The Atlantic, May 2016)
Indeed, in 2014 only 38 percent of Americans thought they could come up with the money for a $500 car repair. (Ibid.) In other words, the number 47 percent (who needed government help to survive in 2012) may now be closer to 62 percent.
High and Low
This is a challenging dilemma. On the one hand, those with a sense of needing more government support and programs to make ends meet are a lot more likely to vote for Hillary Clinton or even Bernie Sanders than for any Republican. As the electorate becomes more financially strapped, it tends to swing to candidates promising more government help.
On the other hand, it is the liberal (Bill Clinton/Barack Obama) and moderate (Bush I/Bush II) policies—growth of government intrusion in the economy and poorly-constructed education, health care, banking and other programs—that have brought our economy to this point. As more people vote for bigger government, the government naturally grows and the economy further stalls. It's a self-fulfilling negative cycle.
In a truly free enterprise economy, entrepreneurship would create a lot more jobs and prosperity. It brings approximately 80% of new jobs in the United States—but the sheer mountain of red tape a business start-up now faces (based mostly on the policies of the four presidents just mentioned, and more from Obama than the others), has significantly gummed up the economy. Obamacare is making it even worse, with the most damaging (job-killing) parts of the Affordable Health Care Act still slated to go into effect in 2017.
Between 2003 and 2013 the median net worth of Americans dropped an amazing 38%. (Ibid.) And it's still going down.
In short: Big government isn't helping—it's adding to the problem.
Beginnings or Endings
Remember the 2012 presidential debates where Romney suggested that Russia is a major strategic threat to the United States and Obama scoffed and lectured Mitt about not knowing what he was talking about? Three years later, guess what? Russia a major strategic threat. (See Foreign Affairs, May/June 2016: "Putin Returns to the Historical Pattern," "The Revival of the Russian Military," "The Quest to Restore Russia's Rightful Place," "Why Putin Took Crimea.")
The same is true in economics. Bigger government, thousands of additional business- and job-stifling regulations on the books, and more red tape, don't help the economy. They hurt it.
And a majority of Americans are now feeling the effects. Fifty-five percent of households don't have enough savings to make it for even one month. (Op Cit., The Atlantic) If the middle twenty percent of households, the true middle class in America, lost their income right now, they could, on average, continue their current lifestyle for just six days. (Ibid.) That's six days!
The sudden 2016 "defaults on subprime auto loans indicate that the American willingness to just keep buying…can't lift us out of this [economic] pickle…. The general default rate for all subprime auto loans jumped from 11.3 to 12.3 percent in just a month—exactly the kind of 'can't pay my bills' phenomenon that triggered the [2008] housing collapse." ("The Portfolio," Esquire, May 2016)
Recently announced: Sports Authority is filing chapter 11 bankruptcy, Staples is closing 50 stores, Fairway is near default, American Apparel filed for bankruptcy, and even Walmart is closing 154 stores. (Ibid.) The list of other companies on the brink or downsizing and cutting jobs is long.
The economy is sputtering.
All this in the midst of a presidential election year. I don't know what Donald Trump will or won't do in the Oval Office (whether he'll be just another politician or really lead out and reboot the economy). But one thing is very clear: If Senator Clinton is our next president, the number of Americans who require government support to make ends meet by the year 2020 probably won't be 47 percent, or even 62 percent, anymore.
It will be a lot higher.
Category : Aristocracy &Blog &Business &Current Events &Economics &Entrepreneurship &Government &Liberty &Mini-Factories &Politics &Producers &Prosperity
December 13th, 2014 // 9:53 am @ Oliver DeMille
The Best…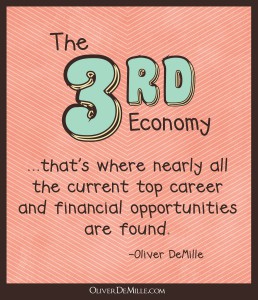 Last week Rachel asked me if I was going to write a "best books of the year" article like I have the last few years. "I'm not sure," I sighed. "To tell the truth, I think it's getting a little old. I see 'best books,' 'best movies,' 'best albums,' of the year, etc. in most of the national magazines and newspapers each year. In fact, I just recently read a December issue of a magazine that listed the '5 best of the year' in all these categories. I think it's a bit overdone these days."
"That makes sense," she responded. "But the end of the year is a profound time to look back and note important things that have happened. It's natural, and it is good for us." She pondered for a minute, then said enthusiastically, "What about a 'best article of the year?' Is there an article you wrote this year that you think is the most important one? Something everyone in America and beyond really needs to read?"
I immediately brightened and sat forward in my seat. "Yes!" I said. "There's one article I wrote that I wish I could send out every week, over and over. I wish every person in North America would read it! And Europe, and beyond. It's that important."
"What is it?"
Well, here it is. The "Article of the Year!" If you read it before when it came out, please, please read it again. It's that powerful. It's that important. And if you haven't read it before, now is the time.
The message of this article is extremely important! If you have children or grandchildren who will live, seek an education, and work in the next thirty years, the information in this article is vital. Absolutely vital. If you or your spouse will work in the next year, or three years, or ten years, the knowledge in this article is essential. This is an article on education, on leadership, and on the economy. Nobody should have to face the economy ahead without knowing what's in this article! Read it! Enjoy it! Share it!
Here goes:
A Tale of Two
There are three economies in modern society. They all matter. But most people only know about two of them. They know the third exists, in a shadowy, behind-the-scenes way that confuses most people. But the first two economies are present, pressing, obvious. So people just focus on these two.
A couple of recent conversations brought these economies even more to the forefront of my thinking. First, I was meeting with an old friend, touching base about the years since we'd talked together. He mentioned that his oldest son is now in college, and how excited he is for his son's future. I asked what he meant, and he told me an interesting story.
Over twenty years ago he ran into another of our high school friends while he was walking into his community college administration building. The two greeted each other, and they started talking. My friend told his buddy that he was there to dis-enroll from school. "I just can't take this anymore," he told him. "College is getting me nowhere."
"Well, I disagree," his buddy said. "I'm here to change my major. I'm going to get a teaching credential and teach high school. I want a steady job with good benefits."
Fast forward almost thirty years. My friend ran into this same old buddy a few weeks ago, and asked him what he's doing. "Teaching high school," he replied.
"Really? Well, you told me that was your plan. I guess you made it happen. How much are you making, if you don't mind me asking?"
When his friend looked at him strangely, he laughed and said, "I only ask because you told me you wanted a steady job with good benefits, and I wanted to get out of school and get on with real life. Well, I quit school that day, but I'm still working in a dead end job. Sometimes I wonder what I'd be making if I had followed you into the admin building that day and changed majors with you."
After a little more coaxing, the friend noted that he didn't make much teaching, only about $40,000 a year—even with tenure and almost thirty years of seniority. "But it's steady work, like I hoped. Still, I've got way too much debt."
After telling me this story, my old high school friend looked at me with what can only be described as slightly haunted eyes. "When he told me he makes $40K a year, I just wanted to scream," my friend said.
"Why?" I asked.
He could tell I didn't get what he was talking about, so he sighed and looked me right in the eyes. "I've worked 40 to 60 hour weeks every month since I walked off that campus," he told me. "And last year I made about $18,000 working for what amounts to less than minimum wage in a convenience store. I should have stayed in college."
That's the two economies. One goes to college, works mostly in white-collar settings, and makes from thirty thousand a year up to about seventy thousand. Some members of this group go on to professional training and make a bit more. The other group, the second economy, makes significantly less than $50,000 a year, often half or a third of this amount, and frequently wishes it had made different educational choices.
The people in these two economies look at each other strangely, a bit distrustfully, wondering what "could have been" if they'd taken the other path. That's the tale of two economies.
Most people understand the first two economies, but the Third Economy is elusive for most people. They don't quite grasp it. In fact, you may be wondering what I'm talking about right now.
The Third Economy
This brings me to our main point. Ask members of either economy for advice about education and work, and they'll mostly say the same thing. "Get good grades, go to college, get a good career. Use your educational years to set yourself up for a steady job with good benefits." This is the advice my grandfather gave my father at age twenty, and the same counsel my dad gave me after high school. Millions of fathers and mothers have supplied the same recommendations over the past fifty years.
This advice makes sense if all you know are the two economies. Sadly, the third economy is seldom mentioned. It is, in fact, patently ignored in most families. Or it is quickly discounted if anyone is bold enough to bring it up.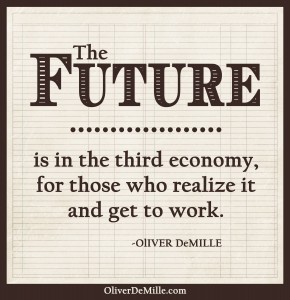 A second experience illustrates this reality. I recently visited the optometrist to get a new prescription for glasses. During the small talk, he mentioned that his younger grandchildren are in college, but scoffed that it was probably a total waste of time. "All their older siblings and cousins are college graduates," he said, "and none of them have jobs. They've all had to move back home with their parents."
He laughed, but he seemed more frustrated than amused. "It's the current economy," he continued. "This presidential administration has been a disaster, and it doesn't look like anyone is going to change things anytime soon. I don't know what these kids are supposed to do. They have good degrees—law, accounting, engineering—but they can't find jobs. Washington has really screwed us up."
I brought up the third economy, though I didn't call it that. What I actually said was: "There are lots of opportunities in entrepreneurship and building a business right now." He looked at me like I was crazy. Like maybe I had three heads or something. He shook his head skeptically.
"Entrepreneurship is hard work," I started to say, "but the rewards of success are high and…"
He cut me off. Not rudely, but like he hadn't really heard me. That happens a lot when you bring up the third economy.
"No," he assured me, "college is the best bet. There's really no other way."
I wasn't in the mood to argue with him, so I let it go. But he cocked his head to one side in thought and said, slowly, "Although…" Then he shook his head like he was discounting some thought and had decided not to finish his sentence.
"What?" I asked. "You looked like you wanted to say something."
"Well," he paused…then sighed. I kept looking at him, waiting, so he said, "The truth is that one of my grandsons didn't go to college." He said it with embarrassment. "Actually, he started school, but then dropped out in his second year. We were all really worried about him."
He paused again, and looked at me a bit strangely. I could tell he wanted to say more, but wasn't quite sure how to go about it.
"What happened?" I prompted.
What Really Works
"To tell you the truth, I'm not really sure. He started a business. You know, one of those sales programs where you build a big group and they buy from you month after month. Anyway, he's really doing well. He paid off his big house a few years ago—no more mortgage or anything. He has nice cars, all paid for. And they travel a lot, just for fun. They fly chartered, real fancy. He and his wife took us and his parents to Hawaii for a week. He didn't even blink at the expense."
"That's great," I told him. "At least some people are doing well in this economy."
He looked at me with that strange expression again. "I'm not sure what to make of it," he said. "I keep wondering if he's going to finish college."
I was surprised by this turn of thought, so I asked, "So he can get a great education, you mean? Read the classics? Broaden his thinking?"
He repeated the three heads look. "No. He reads all the time, way more than anyone else in the family. He doesn't need college for that. I want him to go back to college so he can get a real job."
I laughed out loud. A deep belly laugh, it was so funny. I didn't mean to, and I immediately worried that I would offend him, but he grinned. Then he shook his head. "I know it's crazy, but I just keep worrying about him even though he's the only one in the family who is really doing well. The others are struggling, all moved back in with their parents—spouses and little kids all in tow. But they have college degrees, so I keep thinking they'll be fine. But they're not. They're drowning in student debt and a bunch of other debts. It just makes no sense."
He sighed and talked bad about Washington again. Finally he said, "I've poured so much money into helping those kids go to college, and now the only one who has any money to raise his family is the one who dropped out. It just doesn't make any sense." He kept shaking his head, brow deeply furrowed.
I left his office thinking that he's so steeped in the two economies he just doesn't really believe the third economy exists. He just doesn't buy it, even when all the evidence is right there in front of him. The whole economy has changed. It's not your father's or grandfather's economy anymore. It just isn't. Sadly, he just doesn't get that the reality has changed.
Who Gets It
He's not alone. The whole nation—most of today's industrialized nations, in fact—are right there with him. So many people believe in the two economies, high school/blue collar jobs on the one hand, and college/white collar careers on the other. Most people just never quite accept that the entrepreneurial economy is real. They don't realize that there are many less white collar jobs per capita now, and that this trend shows all the signs of increasing. They don't admit the truth, that over half of college grads in recent years can't find jobs, and a huge number of those with degrees and without degrees are moving back home just to survive. But the third economy is flourishing.
It's too bad so many people won't admit this, because that's where nearly all the current top career and financial opportunities are found. The future is in the third economy, for those who realize it and get to work. If you've got kids, I hope you can see the third economy—for their sake. Because it's real, and it's here to stay. The first two economies are in major decline, whatever the so-called experts claim. Alvin Toffler warned us in his bestseller FutureShock that this was going to happen, and so did Peter Drucker, back when they first predicted the Information Age. Now it's happening.
I hope more of us realize the truth before it's too late. Because China gets it. So does India, and a bunch of other nations. The longer we take to get real and start leading in the entrepreneurial/innovative third economy (the real economy, actually), the harder it will be for our kids and grandkids. The third economy will dominate the twenty-first century. It already is, in fact. Whether you've chosen to see it yet or not. This is real. This is happening. This is the future. This is the current reality.
Truth is truth, even when our false traditions and outdated background refuse to let us see clearly. The parents who see this, embrace it, and help their kids prepare to take action in the third economy are providing a real education for their family. Everyone else…isn't.
*******************
Oliver DeMille is the New York Times, Wall Street Journal and USA Today bestselling co-author of LeaderShift: A Call for Americans to Finally Stand Up and Lead, the co-founder of the Center for Social Leadership, and a co-creator of TJEd.
Among many other works, he is the author of A Thomas Jefferson Education: Teaching a Generation of Leaders for the 21st Century, The Coming Aristocracy, and FreedomShift: 3 Choices to Reclaim America's Destiny.
Oliver is dedicated to promoting freedom through leadership education. He and his wife Rachel are raising their eight children in Cedar City, Utah
Category : Blog &Business &Community &Culture &Current Events &Economics &Education &Entrepreneurship &Family &Featured &Generations &Government &History &Leadership &Liberty &Mini-Factories &Mission &Producers &Statesmanship
October 2nd, 2014 // 1:00 pm @ Oliver DeMille
From the desk of John Q. Public….
Dear Next President,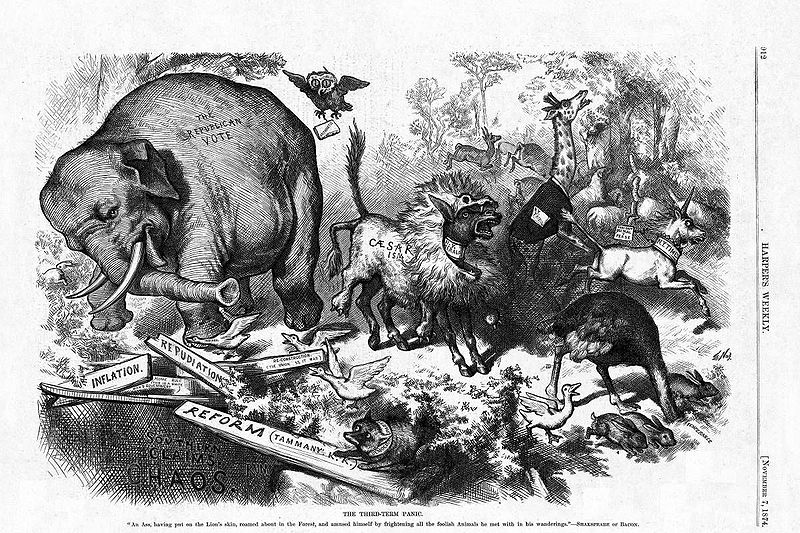 Taking the White House is a tall order, and twice you've failed to win the day. But this time can be different.
It will have to be different. Political operatives like to believe that the electorate is rational. "Blue states, red states, electoral votes, do the math." But this is a foreign language to most voters.
The pundits are sure: "Swing voters in the swing states, especially Hispanics, women, and independents. The metrics tell the story."
No they don't. The voters aren't following this. "It's the machine, the people and organization on the ground," the experts assure us. Actually, it isn't.
Here's what happened in the last two presidential elections. Conservatives and Republicans, as well as Right-leaning independents, really only had one choice. It was "Republican, I guess…"
That's the problem.You tried to win. You tried to play the game. You hired the best and the brightest and listened to your advisors. But the operatives were wrong. Twice.
They told you how to win, when the American people don't want a winning candidate.
The Key Word
The American voters want something very different. They want to feel a certain way. They want to be inspired. They want to look at you on their screen, with the sound off (or even on), and feel something special.
They don't want to feel like you're another candidate who wants to win. This doesn't connect. You have to not want to win. You have to want something a lot more important. Something big. Something the whole nation needs.
The voters know you're a great administrator. You balanced budgets. You upgraded education. You've led in your career field. You have character.
And yet, the voters just don't care. Knowing all these things, they voted for the other side. Twice in a row.
You gave us, at least in the TV optics, more Bob Dole or John Kerry. Not on policy, of course. But the feeling was the same. Tall. Trim. Dark suit. Distinguished. Accomplished.
This approach doesn't make enemies, but most Americans don't vote for it. Yes, they want trustworthy and capable. You've got that. But they want something more.
They want "cool." They want exciting. They want genuine. They want authentic. They want you to clearly and boldly stand for something great. They want sparks to fly when you address them!
Those on your side already agree with you, and those against you have already made their plans. But a bunch of voters, more than enough to change the election, are waiting to see who makes them feel something great about their vote. That word "great" is the key.
Still Freedom
In the last two campaigns the biggest vision most people got from Republicans was "Not Obama." If the next Republican presidential campaign is just "Not Hillary," we'll see the same results.
Whoever is telling you how to play to win needs to be off the team. You can seize this moment. Don't play to win. Don't be a candidate. Americans don't like candidates.
They like leaders. Take this opportunity to be a teacher. A persuader. A symbol of a future America that is more. Better. Great. Stand for something that moves us. Make us care.
This will shock the voters, and they'll perk up and take another look. Reagan won because he promised to bring freedom back to America, and to stand boldly for freedom around the world.
Freedom is still the quintessential American idea, much more than policy and talking points.
That's what was missing in 2008 and 2012. "Republican, I guess…" is the professional politician's path. "How can we win? Okay, experts, let's do it that way."
Wrong approach.
What about doing it your way? If it feels like the professionals are running things and the candidate is, well, a candidate, you've already lost.
It has to feel like you are doing it your way, because you are a great leader and your nation needs what you have to offer.
And it will feel that way when it is that way.
Lead us in a powerful direction, like you couldn't care less whether or not you win but you'd give anything to get America back on the path to freedom!
That's moving.
"Care Less" to Impress
The path is hard. Those who haven't walked it can't possibly hope to understand. They criticize and armchair quarterback. The one bloodied in the arena has to weigh the options and make tough decisions.
But Republicans now have two strikes.
Trying to win isn't working.
Time to lead. Forget winning.
Tell America what it needs to hear, and let the chips fall. "Damn the torpedoes, full speed ahead." We need a rebirth of freedom, and we'll vote for the man or woman who we believe will take us there.
That's incredibly moving. It's what voters yearn for. And running against Senator Clinton, who already looks and feels presidential, it's the only chance. If the voters are tentative, it's because you are.
Take an unequivocal stand for freedom. And don't back down. Don't try to win the primaries, just try to bring freedom back to the center of all American dialogue. Make it about freedom!
Own it. Fire the air traffic controllers. During the primaries, burn the boats. Stand for what really matters. Don't impress anyone. Just take a stand and lead. That's the true way to win support.
Also, forget the other candidates. Ignore them.
Show America why you are the one to support—because your vision for the nation is so moving. Teach them your vision, connect with them by being boldly true to yourself. Ignore polls. Ignore trying to impress.
Nothing impresses like not caring if you impress.
Have real confidence, the genuine confidence of knowing that your principles are true and that the nation desperately needs to apply them.
The economy is in dire straits, and eight more years of current policies will be a disaster.
In fact, truly free economic policies haven't been Washington's focus for almost three decades, regardless of which party was in the White House. Foreign policy is in the same messed up boat. This upcoming election is vital.
What America Needs
But we don't need another politician. We need a leader. We don't need another candidate. We need a voice for freedom, one that gets the nation to collectively sit back and listen.
You can be that voice.
But only if you're a voice for something a lot greater than elections, winning, education, energy reform, etc. These things are part of it, of course, but only a true voice for freedom can speak the genuinely American dialect.
People are of tired of politicians.
They want someone to lead a rebirth of freedom and help make America great again.
This is the voter's heart. It is also the way to put the United States back on the right path.
Oh, and by the way, this letter is addressed to whoever decides to take up the torch for real change, for an America rededicated to the main thing that made this country great—real freedom and the people who work and sacrifice to make it great.
Senator Paul, Governor Romney, Congressman Ryan, Senator Rubio, Governor Christie, Governor Perry, Senator Lee, Governor Huckabee, or someone else—whoever the next great leader is—this is the blueprint.
We have to feel like you really care about the right vision and direction for the nation, and that your vision is big enough and bold enough to truly make us care as well. Freedom is the message that will win.
And that means you've got to ignore the experts and transcend the politician, the candidate, the one who wants to impress, and you've got to show us that it's not about you.
It's about something a lot bigger.
Having a Vision
When you show us that it's genuinely about our future, and give us something that really, finally, resonates, we'll be with you—not just on election day, but for the years ahead.
One thing is for certain, Senator Clinton's campaign won't make the mistake of trying to impress everyone or just tear down her opponents.
They'll be out in force promoting big ideas for the years ahead. Not just any ideas, mind you. They'll be advancing Mrs. Clinton's ideas, in a big way.
There will be lots of mudslinging—there always is—and answering the critics. But ultimately the American people will elect the individual who ignites their passion and interest.
The "cool" leader will win, the one with the most epic and resonate vision for our future.
Senator Clinton is hugely popular, with a strong list of accomplishments, but she isn't invulnerable.
She can be gaffe prone, and her vision of further social reform will look weak when compared to someone with a great vision of American rebirth in the economy, leadership, and freedom.
A vision that captures our passion will sway the election. Nothing else will.
How to Win It
If the Republican candidates play small ball, even in the primaries (and no matter what the experts tell them), they're going to lose. Your only chance is to aim for the fences.
It's got to be about a decisive, moving vision of a truly greater America.
And it's got to be centered on a future where freedom once again becomes the watchword for every American, and every government policy and program.
We yearn for this, from coast to coast, and only this is going to hit the home-run that is needed to get our nation back on track.
That a refocus on freedom can sweep a different president into the White House is incidental. It's about recapturing the idea of freedom and the conviction that America's role is to stand for it in a truly great way.
This is who we really are. It is who we truly want to be. Nothing else comes close.
Whenever we stray from this, America goes into a period of decline. When we get it back, we flourish. Freedom really is our lifeblood. Our essence. It is Americanism at the core.
It is time to get it back, and we'll vote for a leader who effectively makes this our generation's opportunity to shine. We're all hoping that 2016 is the time.
Don't play politics. Don't try to win. Instead, lead a true rebirth of freedom!
*******************
Oliver DeMille is the New York Times, Wall Street Journal and USA Today bestselling co-author of LeaderShift: A Call for Americans to Finally Stand Up and Lead, the co-founder of the Center for Social Leadership, and a co-creator of TJEd.
Among many other works, he is the author of A Thomas Jefferson Education: Teaching a Generation of Leaders for the 21st Century, The Coming Aristocracy, and FreedomShift: 3 Choices to Reclaim America's Destiny.
Oliver is dedicated to promoting freedom through leadership education. He and his wife Rachel are raising their eight children in Cedar City, Utah
Category : Citizenship &Community &Culture &Current Events &Featured &Government &Leadership &Liberty &Mission &Politics &Producers &Statesmanship
August 27th, 2014 // 6:34 am @ Oliver DeMille

The Dinosaur Reality
The day of turning a college degree into a ready job and high pay is over. That was then. The new economy is different now, and many graduate schools are taking note.
For example, The New York Times reported:
"On a spring afternoon at Michigan State University, 15 law students are presenting start-up proposals to a panel of legal scholars and entrepreneurs and an audience of fellow students. The end-of-the semester event is one part seminar and one part 'Shark Tank' reality show.
"The companies the students are describing would be very different from the mega-firms that many law students have traditionally aspired to work for, and to grow wealthy from. Instead, these young people are proposing businesses more nimble and offbeat: small, quick mammals [entrepreneurial businesses] scrambling underfoot in the land of dinosaurs [oldstyle mega-businesses]." (John Schwartz, "This is Law School?" The New York Times, August 1, 2014)
Many schools are increasingly emphasizing entrepreneurialism in a new economy where the traditionally educated law school graduate faces a dearth of jobs. "With the marketplace shifting, schools have increasingly come under fire for being out of touch." (ibid.)
Professionals in the Basement
A surprisingly high number of law school and other professional school graduates are moving back home to live with parents, and those who do get jobs are finding the work stifling and unrewarding in an environment with a glut of professionals holding degrees.
Those who don't like the cutthroat and grinding work are easily replaced.
In fact, a Forbes study recently noted that being an associate attorney is the least happy job in the nation. (See Psychology Today, July 2014) It has relatively high pay compared to most entry-level career paths, but the hours are extreme and the other rewards are minimal.
With the glut of attorneys in the market, a large number of law school grads are ending up as paralegals anyway—which seldom helps them to pay off their huge student loans. (ibid.) Medical careers are nearly as bad for most young people—at least for the first eight to twelve years.
A recent poll of college graduates showed:
"People who take out significant college loans score worse on quality-of-life measures, a trend that persists into middle age…. Even 24 years after graduation, students who borrowed more than $25,000 are less likely to enjoy work and are less financially and physically fit than their counterparts who graduated without debt.
For more recent college grads, the discrepancy is even more pronounced….
"About 70% of college grads have debt (Douglas Belkin, "Heavily Indebted Grads Rank Low on Life Quality, The Wall Street Journal, August 8, 2014), and those with graduate or professional schooling have even more debt on average than those with a four-year degree.
"Catherine L. Carpenter, vice dean of Southwestern Law School in Los Angeles, tracks curriculum across the country. She said schools are trying to teach their students to run their own firms, to look for entrepreneurial opportunities by finding 'gaps in the law or gaps in the delivery of services,' and to gain specialized knowledge that can help them counsel entrepreneurs." (op cit. Shwartz)
A Return to Apprenticeship
Some of the schools themselves are turning more entrepreneurial as well. The Times reported:
"All law schools, including the elites, are increasing skills training by adding clinics and externships…. [T]he University of Virginia will allow students to earn a semester of credit while working full time for nonprofit or government employers anywhere in the world." (Ethan Bronner, "To Place Graduates, Law Schools Are Opening Firms," The New York Times, March 7, 2013)
This kind of non-traditional learning harks back to the time when most attorneys learned by apprenticing with practicing lawyers—usually with no formal law school at all.
A few law schools are also implementing innovative ways to help their graduates get jobs, or work in firms set up specifically for this purpose by the law schools. For example, Arizona State University set up a special nonprofit law firm so that some of its graduates would have a place to work and learn to practice law.
"[There is] a crisis looming over the legal profession after decades of relentless growth…. It is evident in the sharp drop in law school applications….
"[P]ost-graduate training programs appear to be the way of the future for many of the nation's 200 law schools. The law dean of Rutgers University just announced plans for a nonprofit law firm for some of his graduates." (ibid.)
Entrepreneurship and Life
Other innovations are trying to deal with the crisis.
"At Indiana University's law school, Prof. William D. Henderson has been advocating a shake-up in legal education whose time may have come. 'You have got to be in a lot of pain' before a school will change something as tradition-bound as legal training, he said, but pain is everywhere at the moment, and 'that's kind of our opening.'" (op cit. Shwartz)
"'This is the worst time in the history of legal education to go to law school,' said Patrick Ellis, a recent graduate [of Michigan State University]. 'I am not top of my class, not at a top-10 law school, but I'm confident I'm going to have a meaningful career because of this [entrepreneurial studies] program.'" (ibid.)
Entrepreneurialism is injecting life into many sectors of the economy. In fact, it always has. Without entrepreneurship, free economies cannot flourish. But when the economy is as sluggish as the new market today, entrepreneurs are the main hope.
Note that it's not just law school grads who are facing a tough economy. Don Peck wrote:
"The Great Recession may be over, but this era of high joblessness is probably just beginning. Before it ends, it will likely change the life course and character of a generation of young adults…. The economy now sits in a hole 10 million jobs deep…[and] we need to produce roughly 1.5 million jobs a year—about 125,000 a month—just to keep from sinking deeper.
"Even if the economy were to immediately begin producing 600,000 jobs a month—more than double the pace of the mid-to-late 1990s, when job growth was strong—it would take roughly two years to dig ourselves out of the hole we're in…. But the U.S. hasn't seen that pace of sustained employment growth in more than 30 years…" (Don Peck, "Can the Middle Class Be Saved?" The Atlantic, March 2010)
In addition, to pay for college, many more students are staying home and learning in local schools or talking courses online. (See, for example, Tamar Lewin, "Colleges Adapt Online Courses to Ease Burden, The New York Times, April 29, 2013.)
And over half of college students who go away to earn their degrees have moved back home after graduation in recent years—they aren't finding jobs, and home is their only option in many cases. (Harper's Index, Harpers, August 2011).
Deep Holes Around the World
In fact, this problem is prevalent in Europe as well as the United States.
As one report noted:
"By the time the parents of Serena Violano were in their early 30s, they had solid jobs, their own home and two small daughters. Today, Serena, a 31-year-old law graduate, is still sharing her teenage bedroom with her older sister in the small town of Mercogliano, near Naples." (Ilan Brat and Giada Zampano, "Young, European and Broke," The Wall Street Journal, August 9-10, 2014)
With few jobs available in her field, she "spends her days studying for the exam to qualify as a notary in the hopes of scoring a stable job." (ibid.)
The reason the European economies are struggling is the same as the American challenge–with one difference: the media is more open in saying what is really causing the problems in Europe.
For example, "[the young European's] predicament is exposing a painful truth: The towering cost of labor protections that have provided a comfortable life for Europe's baby boomers is now keeping their children from breaking in [to economic opportunity]." (ibid.)
Dead or Alive
In the United States, such protections include Social Security, Health Care laws, Government Pensions, other entitlements, and the debt necessary to maintain these programs—along with the high levels of regulation that hamper entrepreneurial ventures.
But why are people turning to graduate school to learn entrepreneurship, when the best entrepreneurs tend to learn their craft by application in the real market? It appears to be a matter of trying to avoid risk—of attempting to do what works in the new economy (entrepreneurship) while hedging one's bets by still doing what used to work in the old economy (college degrees).
As one interesting article captured this theme: "College is Dead. Long Live College!" (Amanda Ripley, "College is Dead. Long Live College!" Time Magazine, October 18, 2012, cited in Allen Levie, "The Visual Tradition: The Coming Shift in Democracy," unpublished manuscript.)
Both "college is dead" and "long live college" can't technically be true at the same time, but today's students and their parents aren't sure which to believe. Still, the best road to entrepreneurship is clearly the path of actually engaging entrepreneurialism.
This is a scary reality for a generation that was raised to believe that school was basically the only route to career success.
Watching Results
Alexis de Tocqueville wrote in Democracy in America that as go the attorneys, so goes the United States. Today the cutting-edge trend in legal training is a huge influx of entrepreneurialism.
Ultimately, as another report put it:
"It used to be that college was the ticket to the top. Now graduates are starting from the bottom—buried by student-loan debt that has skyrocketed to a collective $1.2 trillion" in the United States. (Kayla Webley, Generation Debt, MarieClaire, June 2014) Today's college students and graduates are coming to be known less as the Millennial Generation and more as "Generation Debt." (ibid.)
This doesn't mean that higher education is dead. It means that "hire education" is going to be increasingly judged by how well it works—meaning how effectively its users succeed as entrepreneurs.
As a result, a lot of "higher education" innovation and non-traditional types of learning—many of them informal, self-directed and hand-on-building-a-business—are beginning to flourish.
Those who successfully entrepreneur (in law and nearly every other sector of the economy) are going to be the successes of the future. Entrepreneurship is the new Ivy League.
*******************
Oliver DeMille is the New York Times, Wall Street Journal and USA Today bestselling co-author of LeaderShift: A Call for Americans to Finally Stand Up and Lead, the co-founder of the Center for Social Leadership, and a co-creator of TJEd.
Among many other works, he is the author of A Thomas Jefferson Education: Teaching a Generation of Leaders for the 21st Century, The Coming Aristocracy, and FreedomShift: 3 Choices to Reclaim America's Destiny.
Oliver is dedicated to promoting freedom through leadership education. He and his wife Rachel are raising their eight children in Cedar City, Utah
Category : Aristocracy &Blog &Business &Culture &Current Events &Economics &Education &Entrepreneurship &Leadership &Mini-Factories &Mission &Producers &Prosperity &Statesmanship