May 8th, 2019 // 6:30 am @ Oliver DeMille
News of the Day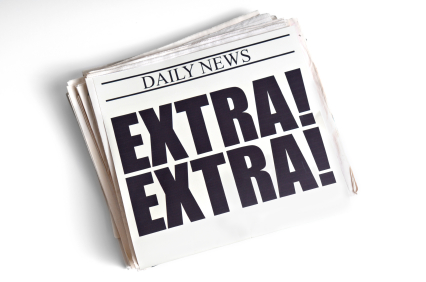 May 2019:
Let's talk politics briefly–specifically the 2020 U.S. presidential election. Who is the leading candidate for the Democrats? According to the polls, it's Joe Biden. But it's way too early for the polls to get things right, and even if the polls could make an accurate prediction right now, the real answer to this question ("Who is the leading candidate?") goes much deeper than polls, or even who's running for office.
The real question, as political insiders understand, is this: "Who is the greatest threat to each party's candidate?" The answers are significant. In the case of Democrats, the major threat is Donald Trump. This is always true of incumbent presidents, so no surprise here. But in the case of who looms as the biggest threat to president Trump in 2020, the answer is a bit surprising for most people, and certainly for anyone who gets their news from the mainstream media. Again, for insiders the answer is clear. But what is it?
Trump vs. ???
Does Trump's major threat come from Joe Biden? Or Bernie Sanders? What about Kamala Harris, or Cory Booker, or any other Democrat senator, governor, mayor, representative or billionaire running for office? Or perhaps a serious run by Michele Obama, if she makes the unlikely choice to seek the Oval Office?
Answer: None of these. In fact, Trump's major threat for the 2020 election comes from a former short-time member of George H.W. Bush's administration in 1992. As mentioned, this is a surprise. But real. The big threat to Trump winning the election is Jerome Powell. For most Americans, the immediate response is "Jerome who…?"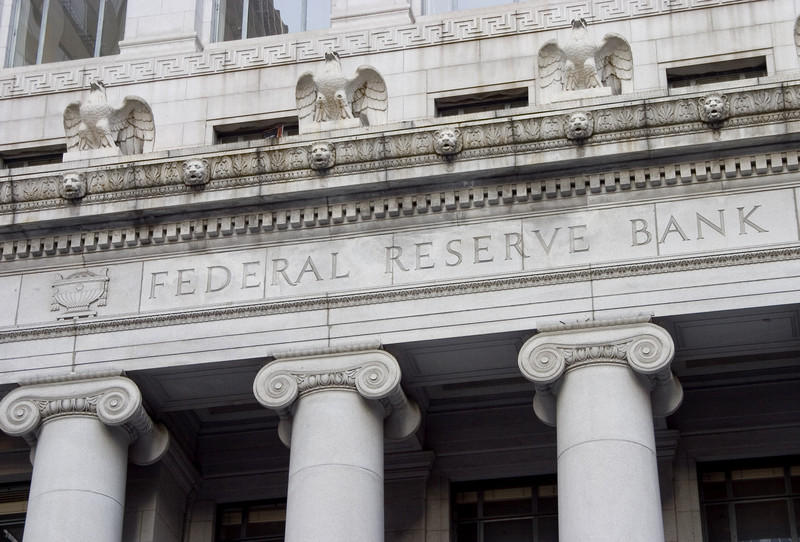 Powell is the chair of the Federal Reserve, and Fed decisions between now and election day 2020 can almost single-handedly determine whether Donald Trump ends up serving one or two terms. How? Answer: As Bill Clinton advisor James Carville once quipped, "It's the economy, stupid."
It's the Economy, Stupid
The 2016 election pitted strongly-blue states against firmly-red states, but came down to Republican wins in the Rust Belt: Pennsylvania, Michigan, Wisconsin, Indiana, Ohio, and West Virginia. Today these states are experiencing precisely what they voted for in 2016: a booming economy and rising wages, most notably among middle class working voters. If this continues, or even holds steady at current levels (barring major catastrophe of some kind), 2020 is likely a "shoo-in" for Trump/Pence.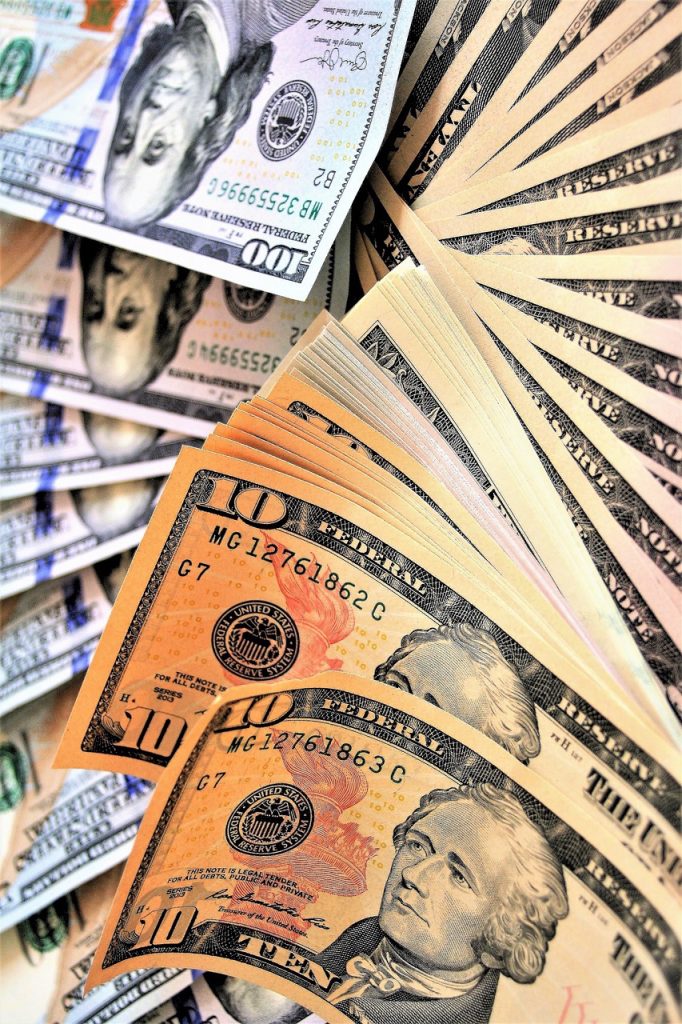 If the boom stagnates, or returns to economic decline and "slow growth or no growth as the new normal," as experienced from 2008-2016, the eventual Democratic nominee will likely sweep the Rust Belt and many-if-not-most of the Purple swing states. That's the game.
The most significant factors determining economic upswing or downturn, now that the current Administration has drastically reduced the regulatory red tape that hampered business growth during the Bush and Trump eras, are the choices made at the sole discretion of the Federal Reserve. Jerome Powell, not the political parties and not even the media, potentially (if the Fed chooses to put its thumb on the scale) holds the future in his hands.
The Constitutional Question
For me, the real issue here is the following question: "What would the American Framers and Founders say about this arrangement?" Probably the same thing most Americans should be thinking about a lot more:
Why does an institution not even mentioned in the Constitution, and facing only one minor Constitutional balance and no serious Constitutional checks from any of the three branches of the U.S. Government, have this kind of power?
Whatever your politics, why does one organization and its head, virtually unknown to the large majority of Americans, control our future? This is THE question of the 2020 election, but so far I haven't heard it voiced anywhere.
Category : Blog &Citizenship &Community &Constitution &Current Events &Economics &Featured &Generations &Government &History &Independents &Information Age &Leadership &Liberty &Politics &Prosperity &Statesmanship
May 6th, 2019 // 6:44 am @ Oliver DeMille
I. Today in the News
There is so much going on in the news these days–big events that have major potential to influence the future of our nation and freedom. Unfortunately, almost all the news is reported with strong partisan leanings. The slant and spin are frequently overwhelming.
To respond, I've decided to do a several-times-a-week news post that steps away from current partisan spin and addresses the big news of the day from the perspective of the U.S. Constitution and the viewpoint of the American Founding. It will give readers a different way to look at things several times a week. I'll try to keep these brief and to the point, just a few paragraphs per post. I hope you will comment and share so this can influence people…
Here's the first post: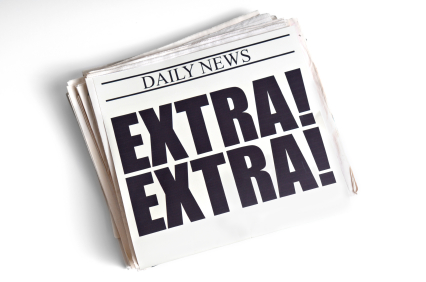 Friday, May 9, 2109
The Democrat-led investigative committees of the House of Representatives are threatening to force the Attorney General of the United States and other Administration officials to testify, even to the point of contempt charges and sending the House Sergeant of Arms to arrest and detain them until they comply. Many Democrats (and left-leaning mainstream media) claim they have this power (though it hasn't been used in nearly 80 years), while most Republicans argue that this would violate the Constitution with the Legislative Branch usurping duties held by both the Executive and Judiciary. Founding Father St. George Tucker wrote about this same threat in 1803 and outlined 6 specific ways this action would violate the Constitution; his list sides with the 2019 Republican view (The Founders' Constitution, vol. 2, pp. 311-313.) So–no surprise–there's a partisan split on the topic.
But let's look at this from a third perspective. Speaking ironically: wouldn't it be great if the House did it and made it stick?
Before you answer…think about it. On the one hand, the Democrats are wrong about this on Constitutional grounds, so that would be bad. And in an ideal world, that should be the end of the discussion.
But on the other hand (again, speaking ironically), wouldn't it be nice to see the House of Representatives actually do something to check another branch of government? This is hugely important.
The Framers gave the House the biggest check of all–the power over the purse strings, meaning control of all money spent by the federal government–because the House members are the federal officials most easily removed and replaced by the voters. The Framers wanted the people, the voting public, to have the biggest voice in the federal government, and the only direct voice they gave the people was through the House.
But the House hasn't used its purse strings to check the Court or the Executive Branch in big, meaningful ways for many decades. Executive Agencies and the Courts have gotten away with numerous unconstitutional actions because the House has been weak. Indeed, where the Framers wanted the House to have the most power of all the entities in the federal government, today the House is the weakest.
Not good.
To the current threat of the House apprehending and jailing uncooperative government officials: If the House followed through on this threat, it would create a precedent that the House can arrest and jail members of the other branches who aren't obeying the law. Not the ideal system of checks and balances, to say the least; but might it actually be better than the House (and the people) having basically no power at all over the other two branches?
If we're going to violate the Constitution routinely, this violation would at least be a path that gives more power to the people. Right now, given current news of the day, this seems bad to conservatives; but they would have loved it when Eric Holder ran "Fast and Furious" and the House could just arrest and jail him.
Yes, this sounds a bit wild; but given the current lack of House power, you could make a case that this is a step in the right direction.
Yeah, of course
Ideally the House would just fulfill its Constitutionally-defined duties and use finances to check the Executive and Judiciary. If the House isn't going to follow the Constitution, and the voters aren't either, then is allowing the House to have some little power to check the other two branches a lesser evil?
What do you think? Whatever you decide, this kind of considering each branch's options is exactly the way the Founding generation would have thought about it. Today, far too often, Americans simply accept whatever the media, party leaders, or experts say, without thinking about the issue from all angles like the regular citizens did in early America.
Which is worse: a House that has no power versus the Executive Agencies and Courts (allowing them to run rampant), or a House that can arrest government officials who are violating the Constitution? Sometimes the House would get it wrong, but the alternative is that the Executive Agencies and Courts act with almost unlimited power and impunity.
Where do you stand on this?
Please comment and share….
---
II. Free Enterprise is Better than Socialism or Capitalism
"It is no crime to be ignorant of economics, which is, after all, a specialized discipline and one that most people consider to be a 'dismal science.'
But it is totally irresponsible to have a loud and vociferous opinion on economic subjects while remaining in this state of ignorance."
—Murray Rothbard
THERE is a battle raging for the future of America. And, by extension, this battle impacts the prospects for freedom around the world. Indeed, if the great system of freedom initiated by the Declaration of Independence and established by the U.S. Constitution is lost in the United States, it will likely take centuries before real freedom regains its current levels of influence in the world.
This is the great struggle of our generation, but sadly the center point of this contest is unclear to most people. Only a relative few understand what is actually going on behind the scenes.
In fact, this battle for our future hinges on two main questions.
The first question is:
Will Socialism or Free Enterprise be the leading economic system of the 21st Century?
Get Oliver's newest e-book: Free Enterprise vs. Capitalism and Socialism at 20% off using coupon code "NEWS-19"
Category : Aristocracy &Blog &Citizenship &Community &Constitution &Culture &Current Events &Economics &Generations &Government &History &Information Age &Leadership &Liberty &Politics &Statesmanship
April 15th, 2019 // 9:44 am @ Oliver DeMille
A Note from Oliver DeMille…
---
Summer – 1985 or 1986: I couldn't believe it. I found myself holding my breath. Hanging on every word, page after page, waiting to see if freedom would be lost forever… Could they fix it? Or was it too far gone? And how could they get back their freedoms if they waited any longer?
---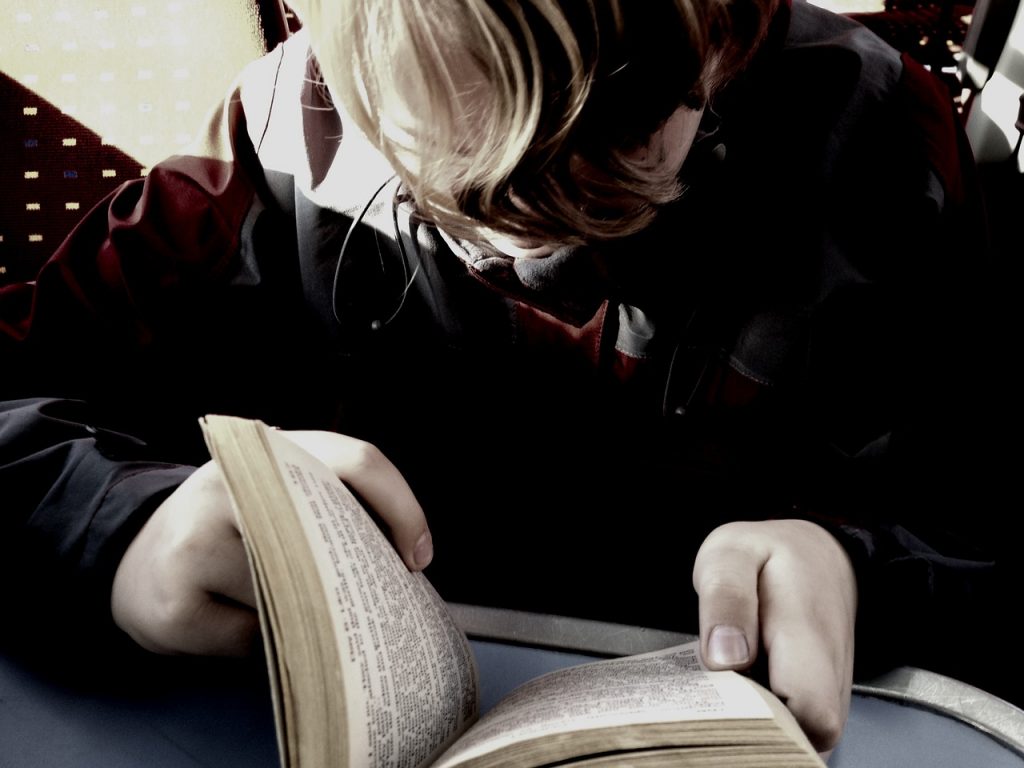 I was a teenager at the time, and I had no idea that I would eventually dedicate much of my adult life to studying and promoting freedom, and the great principles upon which freedom is based.
But I don't think I would have become a serious student or promoter of freedom without reading two books – both of which made me fall head-over-heels in love with freedom, and inserted deeply into my heart and mind why it matters.
The two books were The Alliance by Gerald Lund and The Making of America by [the man who later became my personal mentor] Cleon Skousen, and they changed my life. I truly came to love freedom as I read them during one hot summer in the family home where I grew up.
The Battle for our Youth
Today I look around at the rising generation – over 50% of whom (in the United States) say they like socialism. I look at the lack of interest in freedom among so many young people, and I worry about the future. After all the blood and tears that the Founders, pioneers and so many soldiers paid for our freedoms, why can't everyone see how important this is? We can't remain free if the youth don't care about it, or if they think socialism is a better path. But just caring about freedom isn't enough. We need the younger generation to truly fall in love with freedom.
Nothing else will prepare them to be the kind of people who stand up for freedom and right and make sure it isn't lost.
I'm writing today to highly recommend a new book that I believe will have the same kind of impact on those who read it – inspiring them to fall deeply in love with freedom. Or, if they already care about freedom, as many do, to love and cherish it even more.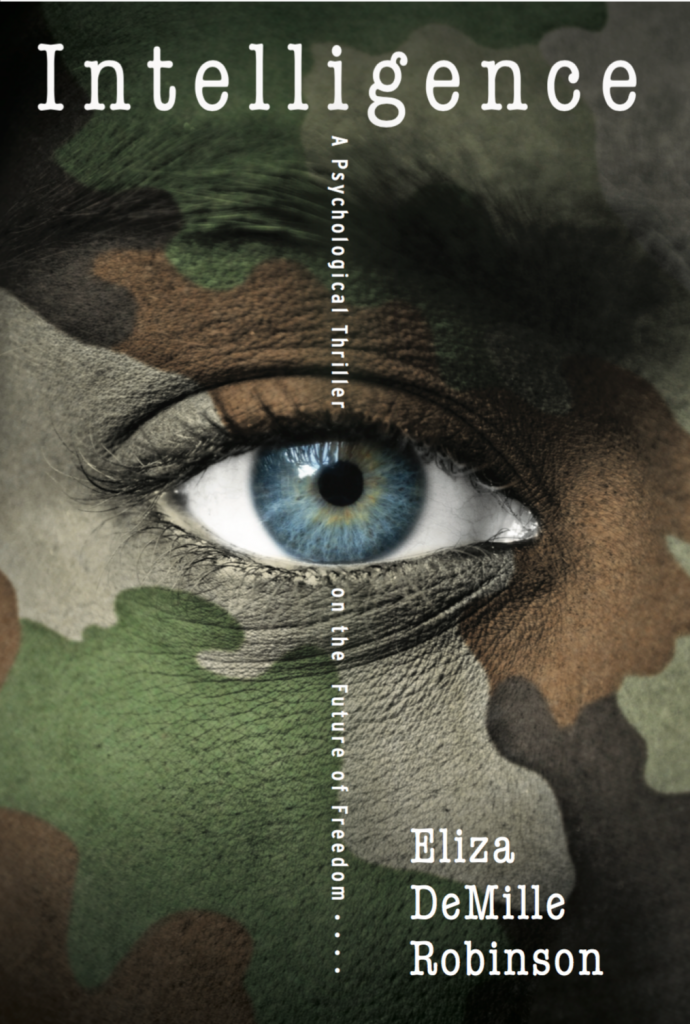 The book is Intelligence, written by Eliza DeMille Robinson, my daughter and mentee during over 20 years of personalized homeschool mentoring.
This is a dystopian novel, with real answers for the real world – plus a bit of an epic on the future of freedom, and a truly excellent read. I smile as I review it, seeing the years of study in history, leadership, freedom, government, literature, classics, science and other books with discussions!
I see all that she discovered – we discovered together – now poured into the plot and characters. The book depicts a near-future world torn apart by the battle between freedom and socialism, and paints a realistic and challenging picture of where we may be heading in our modern society if the conveyor-belt system of education keeps expanding at its current pace!
It speaks directly to people today, both those in the rising generations and their parents. It is a powerful message for this time, our specific time, in history.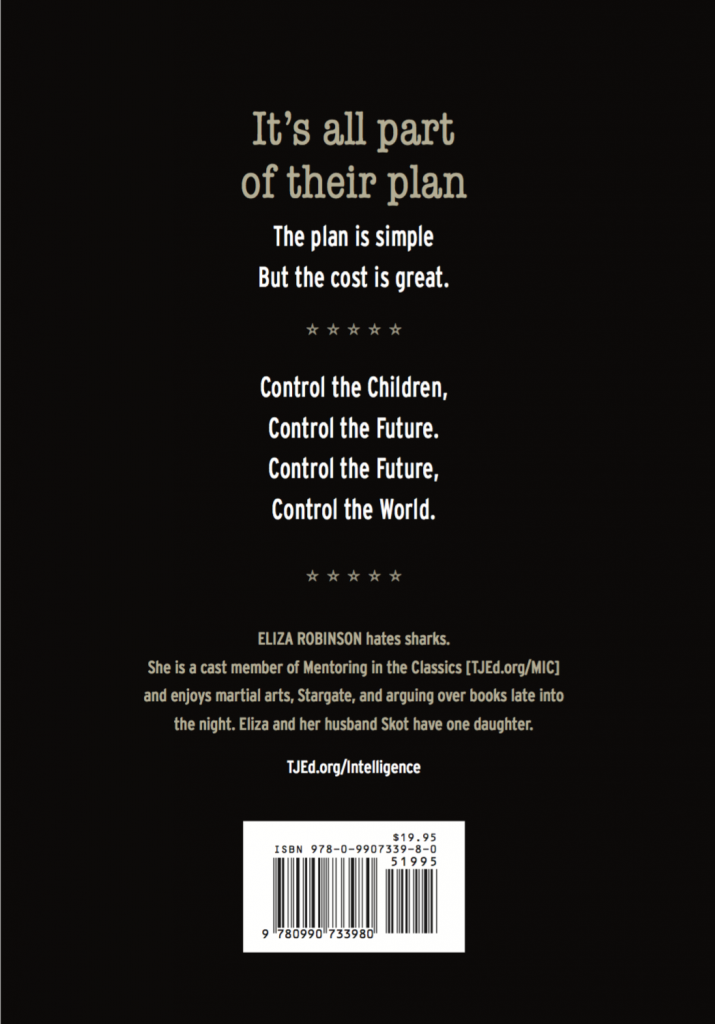 TJEd is proud to promote this important new book, because we consider Intelligence a must-read for anyone who loves freedom, great education, and sees the increase in value and need for Leadership Education in our world today.
Eliza has been writing and rewriting this book for five years, and I have watched it develop from a good idea into a solid story by a student, then into an excellent book in its own right–and, during the last year, into a truly great book with an important message for everyone in our current generation.
It's exciting to now see it published. I think this book is especially powerful for today's youth, to help them value freedom, love learning at an even deeper level, and actually fall in love with freedom–something that is increasingly and tragically rare in the rising generation.
This is a great book, a life-changing book! We are proud to promote it to everyone who cares about the direction modern education is too often taking many families and our world, and all who care about the freedoms that are being lost almost daily.
Don't miss this great book – for youth, for parents, and the whole family. The time for such a story is now, while we can still make a difference for freedom.
Prepare to be inspired…
---
January 2019: I realize that once again I'm holding my breath, caught up in the intensity of the story. This feels just like it did back then. I inhale deeply as I turn the page; then as I read about dear Brianna's decision, the tears come. Then the sobs; my mind is reeling. I keep thinking: freedom is worth it. So worth it. I wipe away the tears and keep reading…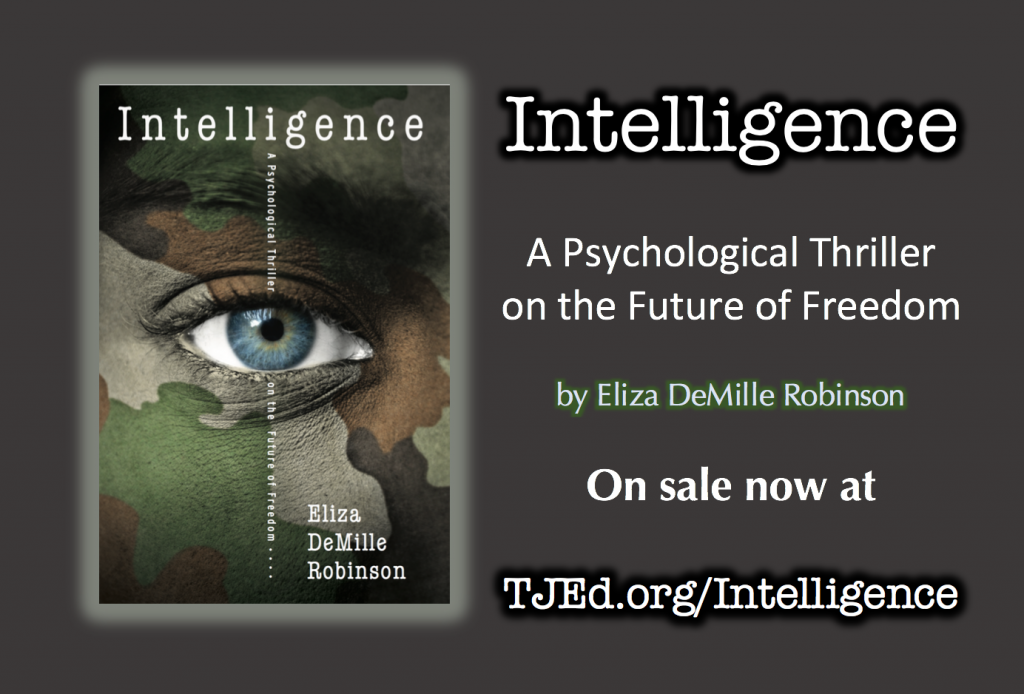 What are readers saying?
"A dystopian novel worthy of sitting beside titles like The Hunger Games and The Giver, Intelligence tells a story that is crucial to our rising generation. Excellent for teens and adults, its deep and plentiful messages remind readers about the impact of our current decisions on our future, providing hours of discussion time after just a single chapter!"

~Jonathan D. Martin, 14yo TJEd High student
"I'm a huge fan of dystopian fiction. Intelligence goes even a step above and beyond what we have read in current fiction. It not only has an original and intriguing plot, but it illustrates true principles to keep our country free. This is must read for my teens! Robinson is a captivating author. I look forward to reading much more of her work!"

~Toni Nelson

"Deeply thought provoking, couldn't put it down, then couldn't wait to discuss it with friends and family! So much here: what a personal life mission looks like, how it is discovered; the basic premise of freedom on all levels from national/governmental to individual/personal; sacrifice and what is worth the sacrifice; what is good, what is evil and what determines that all wrapped up in a captivating, moving storyline. "

~Sarah Teichert
"More than anything, Intelligence, By Eliza DeMille Robinson, whet my palate for more! In this first book, you get a thrilling journey through the souls of unique and interesting individuals as they discover what is worth fighting and sacrificing for. The individual, the collective, the very state of the world hangs in the balance as the dedicated few battle for freedom, truth, and all that is right and worthy in the world. It's a bit dystopian, a bit sci-fi, a bit coming of age, a bit a hero's tale, a bit treatise on the future of the human race! The world Eliza builds will all ring a bit disturbingly true and you'll come to take a moment to search your soul as the characters search theirs and find their true calling and power as individuals."

~Lisa Paul
Category : Blog &Book Reviews &Culture &Education &Featured &Government &History &Leadership &Liberty &Mission &Politics &Statesmanship
August 7th, 2018 // 1:22 pm @ Oliver DeMille
Reality or… Not?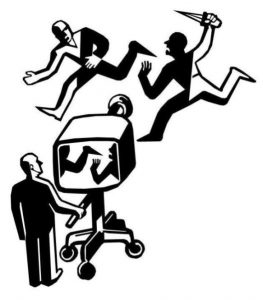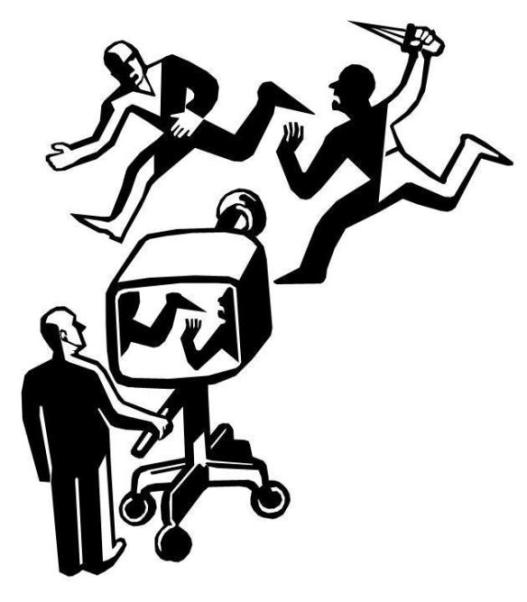 Some things just aren't true, even if we think they are. Even if we are assured that "everyone" says they're true; and even if the experts—almost always unnamed—have formed a consensus on the matter. Actually, the more you get know the experts, the more you realize they aren't in consensus on almost anything.
Now, let's be clear. A lot of what we're told is true. But not everything. And that's why sometimes it's important to take a step back and really dig into things. Research. Find out. There are whole websites dedicated to setting the record straight about urban myths, generally accepted "truths", quotes that are attributed to someone who never said those words, etc. We give "Pinocchios" to politicians who fib, and "Fact Checker" is a growing career field in the Information Age. (Is it really? Or does it just seem like it? Ask the question on Google and you can spend hours studying the various listings. Or ask the same question on social media and wade through hundreds, or even thousands, of opinions.)
Falling for Everything
Here are few items that most people consider truth. Unassailable. Set in stone. Incontrovertible.
Lie Detector Tests
DNA Evidence
Election Polls
Carbon Dating
Which are sure? Which are certain? Not all. Do you know which of these are fully accepted by the experts in the field—no exceptions? Answer: none. All of the above are rejected by at least some experts, even where a majority of experts agree. Have you studied the arguments, evidence, tests and conclusions on each? Or any? Note that even where the science is firm, like with DNA evidence for example, the way experts present such science is at times incomplete or misleading. Or, another example, even if the statistics used in a pre-election survey are accurate, the wording of a specific survey question can skew the entire result; and what if survey respondents are afraid or ashamed to tell the truth, like in the 2016 U.S. presidential election when many voters didn't want people to know they planned to vote for Donald Trump? In such cases, the math and the science can be technically correct, but the way experts use them turn out "wrong", because all the variables aren't controlled.
In short, on many things we simply know less than we need to. And yet most people are comfortable making decisions based on things they know very little about—just taking someone's word for it. It's a habit for most people.
But things are not always what they seem. Truth isn't always what the experts claim. This doesn't mean that every crackpot theory questioning the experts is correct. But it does suggest that we should be independent thinkers who read the original data or studies where possible and scrutinize things for ourselves. Independent thinking is required to maintain independence. This is obvious, isn't it? But most people don't follow this approach.
Time to Think
For our Madison-Jefferson conversation this week, I'm recommending the attached article. It is a great read, and an important one. It demands that we look at things more deeply, and think more wisely. It calls us to research more, question more, dig deeper, and not just accept conclusions at face value. It is one of those articles everyone should read and deeply consider. Agree or disagree, this article will make you think!
Enjoy…
Category : Aristocracy &Blog &Business &Citizenship &Community &Constitution &Culture &Current Events &Economics &Featured &Generations &Government &History &Independents &Information Age &Leadership &Liberty &Mission &Politics &Producers &Prosperity &Science &Statesmanship &Technology
June 28th, 2018 // 7:26 pm @ Oliver DeMille
"Odd, that so many should favor frames that seemed to be trying to outdo the art they held."
~Brandon Sanderson, The Alloy of Law
What You Think You See
In the old American West, a façade town featured two- and sometimes three-story buildings lining Main Street, so visitors to the town would be impressed with how up-and-coming the community must be.
But when a person walked around to the side and back of the buildings, it turns out they'd find mostly one-story structures—sometimes little better than shacks or huts.
A few were even a façade built on the front of a rickety lean-to.
Some were respectable buildings, but they were usually made of adobe or pine rather than the fine hardwood edifices promised by their Main Street facades.
And, as I mentioned, they were only one story tall despite their appearance from the front.
Indeed, the only purpose of the two- or three-story façade was to impress.
In modern times, the idea that perception is reality has reached the level of myth.
To Conform or Not To Conform
It is taught in various circles as unquestioned truth, parroted in movies and television programs as a lasting principle, and often used to scold would-be individualists into working harder to conform and fit in.
"We must impress others to get ahead in the world," the common wisdom seems to assure us.
C.S. Lewis lambasted this view in his classic, "The Inner Ring."
If you spend your life trying to impress and fit in, as almost everyone does, he warned, you'll waste a lot of time and energy and miss many of the important things that really matter in life.
Moreover, he predicted, you'll fail to appeal to the only real society of substance, the other people who ignore trying to impress and fit in and instead set about doing good things in the world without worrying what others think.
He called this group the true inner ring, whose motto was something along the lines of "perception is merely perception—truth, reality, integrity and quality are what matter."
John Adams wrote about this topic in his little-known and seldom-read classic, Discourses on Davila, which may be his best book next to Defence of the Constitutions of the United States (in fact, he referred to Davila as the fourth volume of Defence).
He said that nearly every person is plagued by a debilitating desire to be esteemed by others, to impress and fit in, to be admired, and that this is the basis of many human flaws including jealousy, envy, ambition, vanity, hatred, revenge, pride, and most human pain.
These are Adams' specific words.
Adams said this desire for admiration is as real as hunger, and the cause of more suffering, anxiety, stress and disappointment than famine.
In contrast, the really good things in life, including virtue, nobility, honor, loyalty, wisdom, service, strength and so on, may or may not increase the admiration of others, but are often valued only to the extent that they do.
Competing for Mediocrity
Sadly, many people seek these things only if, and to the degree that, they increase admiration from others.
Far too many things are sought by mankind only because they attract "attention, consideration, and congratulations…" Adams said.
Likewise, too many good and important things are not pursued by many people because they do nothing to boost one's status or station.
By the way, the point of Adams' book on Davila is to show that because of basic human nature—built on this inner drive of nearly all men and women to rise in station, and not just to rise, but to rise above other people—there will always be conflicts in human societies and institutions.
His solution was to create separate branches of power, and to set up the government so these branches could check and balance each other in a way that no one government entity could become too powerful.
The result, he said, would be that the people in the nation would be able to live free of overreaching government.
In the process of making this argument he spends a great deal of time showing that this drive to fit in, impress, and in fact outdo other people (by being more impressive and fitting in better than them), was a serious obstacle to human happiness in families, schools, business and all facets of society.
When people become more knowledgeable and learned, for example, they tend to engage in more, not less, conflict with other learned persons.
He was not talking of debate, but of serious conflict.
Thus our schools and great universities, which could be the salvation of society in many ways, are distracted from their potential because their leading inhabitants are constantly striving for Reputation, Notoriety, and Celebration.
These three words are those used by Adams, which he capitalized for emphasis in his book.
Likewise, Adams laments, our branches of government are unable to truly lead because those who should be our best hope for great progress immediately, upon being elected or appointed to office, set out to compete with all other officials for more Fame, Glory, Reputation and Credit.
Again, these are Adams' words.
Growing or Shrinking
Voters send representatives, presidents and others to do their will, to improve things, but the real work of most men and women lifted to leadership is to win this contest with each other.
"Improve the Nation, or Impress the Nation. That is the question."
And the drive to impress nearly always wins the day.
Adams wrote of humanity's so-called honors in withering terms:
"What is it that bewitches mankind to marks and signs? A ribbon? a garter? a star? a golden key? a marshall's staff? or a white hickory stick?"
He is mocking us now.
"Though there is in such frivolities as these neither profit nor pleasure, nor anything amiable, estimable, or respectable, yet experience teaches us, in every country of the world, they attract the attention of mankind more than…learning, virtue, or religion."
Furthermore, Adams continues, they are sought by the poor, who believe such honors will lift them to equal status with the rich, and they are sought by the rich, who believe that without these symbols they will be lowered to the status of the poor.
This is the great challenge of human progress—we ignore our great potential to focus on silly attempts to impress.
We do it as children, as youth, as adults, and in old age.
The solution, in the case of academia, is to closely avoid putting scholars or administrators in charge of education, but leave oversight to the parents.
For government, the fix is to allow the people to frequently replace their officials at the election booth—to remove them as soon as they forget to do what the people sent them for.
Symbol Above Currency
Adams points out that ribbons, medals, titles, and other symbols of man's honor, including the white hickory sticks of certain secret societies, aren't of much use in real life.
Though, if you are freezing, the hickory stick can at least be ignited and bring some warmth.
But these ornaments are nevertheless widely sought because they are symbols of acceptance, fitting in, and impressing others.
Such symbols show that, in fact, the Status Motive is even stronger in humanity than the Profit Motive.
Indeed, giving war heroes and others who accomplish great acts of heroism large sums of money, cars, vacations or estates would be seen as crass by most modern eyes.
Yet these are exactly what many of the ancients gave their champions and heroes, though chariots and carriages were more in vogue than cars.
We give symbols for the highest achievements, precisely because their lack of monetary value communicates just how highly we esteem them—far above money.
For Adams, the honors and symbols are frivolities only because we seek the honors and symbols rather than the actions for which they are awarded.
This is deep insight into human nature, because for true heroes the ribbons and medals mean much less than simply knowing what they did.
Flattery and Failure
It is wonderful to honor heroic acts that truly merit our admiration and thanks, but too often, as Adams puts it, the "great majority trouble themselves little about merit, but apply themselves to seek for honor…"
This is a serious indictment.
He further says that most people try to gain such honors not by going out and serving in ways that merit them.
Such service would be too difficult, or dangerous, or risky.
Besides, just meriting great honors doesn't ensure that one will receive them.
After all, we are assured, "perception is reality".
So many people decide that a much better course is to ensure the world's admiration the old-fashioned way, by directly seeking prestige and hiring publicists, PR firms, and commissioning scholarly studies and the support of experts.
Adams says it this way:
"…by displaying their taste and address, their wealth and magnificence, their ancient parchments, pictures, and statues, and the virtues of their ancestors; and if these fail, as they seldom have done, they have recourse to artifice, dissimulation, hypocrisy, flattery, empiricism…"
But this is more than an interesting philosophical discussion about human nature.
It actually cuts to the very heart of reality.
Because of our thirst for honors, and because façade honors are easier to obtain, all our manmade institutions eventually fail.
Adams mourns that government cannot solve the problems of humanity, nor will institutions of commerce and business.
Plague of Power
Families and churches come the closest, but even here we spend the generations warring about whether husband or wife should be the head, how long fathers should maintain dominance over their sons, and whether newly married couples now report to paternal or maternal grandfathers.
Likewise, too many churches in history took up arms against unbelievers, and various religions and secular groups resort to violence when they fail to convince in other ways.
Indeed, as soon as men create institutions of any kind, they usually begin to war—within the institution and/or with other institutions.
The solutions, the real fixes to our challenges, Adams teaches, will not come from manmade institutions.
We should set up the best institutions possible, but we can't rely on them for everything because man's hunger for approval and applause is always at work undermining progress.
Adams quotes the English poets to make his point:
"The love of praise, howe'er conceal'd by art,
Reigns, more or less, and glows, in every human heart;"
—Edward Young
"All our power is sick."
—William Shakespeare
If "All our power is sick", indeed. If so, how can mankind progress?
It turns out there is a solution, and Adams is excited to share it.
Building Greatness
In the cases of family, church, relationships and business, one should simply dedicate one's life and efforts to truly serving in genuine, if challenging, ways that really make a positive difference.
This was also recommended by C.S. Lewis, who said to ignore trying to impress and instead set out to genuinely serve.
Both Adams and Lewis note that such service is only authentic when we give up concern about getting the credit.
But Adams wants our political leaders to do the same.
He sees real government leadership as deep, committed service, devoid of seeking credit or reward.
He doubts that many will truly forget their drive to impress and seek only to frankly serve, but he holds out hope that a few will rise to such heights of true leadership.
The best honors for such exceptionally great leaders aren't the praise or baubles of men but the highest of all tributes—emulation.
And in this Adams gives us mankind's solution to its biggest challenges.
Specifically, while mankind limits itself from great achievements to fight the petty battles of impressing others, becoming more impressive than others, fitting in, and fitting in better than others, the solution is to emulate those who do it better.
What Leadership Is
Parents who emulate great parents are the hope of the world, as are great teachers, inventors, artists, statesmen, leaders, entrepreneurs and others who emulate the greats.
Emulation includes improving upon the best of the past, and as generations of parents and other leaders emulate the best and improve upon it, the world drastically improves.
This, as Adams puts it, is a desire not to impress and fit in, "but to excel," and "it is so natural a movement of the human heart that, wherever men are to be found … we see its effects."
Moreover, Adams assures us, it blesses communities and society as much as it helps individuals succeed.
For those who are religious, nothing is more effective than trying to emulate the Son of God, the great prophets, Buddha, and other examples of charity, service and wisdom.
We fall short in many ways, but in trying to answer the question, "What Would Jesus Do?," as the modern saying goes, we reach for our very best.
Our greatest heroes, regardless of our views on religion, should be the great men and women of history whose sacrifice and greatness makes them most worthy of emulation.
Emulation is as strong an emotion as seeking admiration, and in fact most children learn emulation first.
Which brings us to the topic of this article—How to fix Washington and put America back on track as a standard for freedom, opportunity and goodness in the world.
According to John Adams (and C.S. Lewis, Alexander Solzhenitsyn, and many others), the answer is not to turn to leadership from our big institutions, even if they have as much power as the White House, Congress, Wall Street, Hollywood, Silicon Valley, the Justice Department, the Federal Reserve or even the Supreme Court and Madison Avenue.
The solution lies in leadership, but not from the top down.
We will not get back on track as a society until we lead from below, until we become a society of leaders, and the right kind of emulation is our most powerful means of lasting influence and change.
Who you and I choose to emulate—really, truly, deeply, fully—will determine the future.
Becoming Our Future
It is the most powerful symbol, because who we want to be like on the greatest days of our lives will color the rest of our time on earth.
But it is much more than a symbol.
Too much of modern life is merely a façade.
Too many of our institutions are hollow shells of what we need them to be—and of what they claim to be.
Too often we choose the path of prestige over the path of quality.
Too frequently we listen to the credible rather than the wise.
Too many of our hours and days are spent on the things that are least important.
It was Nietzsche, I think, who said that modernism began when we started substituting the morning paper for our morning prayers.
Allan Bloom called this the closing of the American mind.
Adams told us that such things are hollow, but in the Information Age the voice of understanding is too frequently drowned out by the roar of the crowd.
In all this, however, there is an anchor.
Who we decide to emulate, and how faithfully we do so, will make the future.
And that goes for Washington as well.
Category : Blog &Citizenship &Community &Constitution &Culture &Current Events &Economics &Education &Generations &Government &History &Independents &Information Age &Leadership &Liberty &Mission &Politics &Service &Statesmanship