May 25th, 2016 // 6:12 am @ Oliver DeMille
Parties, Issues, and Funds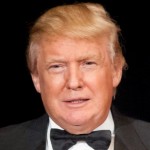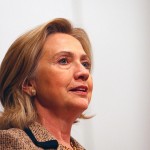 Mitt Romney was right about a number of things. One of the most important, even though it got him trouble with some voters, is that a solid 47% of the nation is against the Republican candidate for president (whoever he or she is), simply because a large group depends on government programs to financially make ends meet. In fact, the number appears to be increasing.
According to one report, "Nearly half of Americans would have trouble finding $400 to pay for an emergency." The same article notes that "47 percent…would cover the expense by borrowing or selling something, or they would not be able to come up with the $400 at all." ("My Secret Shame," The Atlantic, May 2016)
Indeed, in 2014 only 38 percent of Americans thought they could come up with the money for a $500 car repair. (Ibid.) In other words, the number 47 percent (who needed government help to survive in 2012) may now be closer to 62 percent.
High and Low
This is a challenging dilemma. On the one hand, those with a sense of needing more government support and programs to make ends meet are a lot more likely to vote for Hillary Clinton or even Bernie Sanders than for any Republican. As the electorate becomes more financially strapped, it tends to swing to candidates promising more government help.
On the other hand, it is the liberal (Bill Clinton/Barack Obama) and moderate (Bush I/Bush II) policies—growth of government intrusion in the economy and poorly-constructed education, health care, banking and other programs—that have brought our economy to this point. As more people vote for bigger government, the government naturally grows and the economy further stalls. It's a self-fulfilling negative cycle.
In a truly free enterprise economy, entrepreneurship would create a lot more jobs and prosperity. It brings approximately 80% of new jobs in the United States—but the sheer mountain of red tape a business start-up now faces (based mostly on the policies of the four presidents just mentioned, and more from Obama than the others), has significantly gummed up the economy. Obamacare is making it even worse, with the most damaging (job-killing) parts of the Affordable Health Care Act still slated to go into effect in 2017.
Between 2003 and 2013 the median net worth of Americans dropped an amazing 38%. (Ibid.) And it's still going down.
In short: Big government isn't helping—it's adding to the problem.
Beginnings or Endings
Remember the 2012 presidential debates where Romney suggested that Russia is a major strategic threat to the United States and Obama scoffed and lectured Mitt about not knowing what he was talking about? Three years later, guess what? Russia a major strategic threat. (See Foreign Affairs, May/June 2016: "Putin Returns to the Historical Pattern," "The Revival of the Russian Military," "The Quest to Restore Russia's Rightful Place," "Why Putin Took Crimea.")
The same is true in economics. Bigger government, thousands of additional business- and job-stifling regulations on the books, and more red tape, don't help the economy. They hurt it.
And a majority of Americans are now feeling the effects. Fifty-five percent of households don't have enough savings to make it for even one month. (Op Cit., The Atlantic) If the middle twenty percent of households, the true middle class in America, lost their income right now, they could, on average, continue their current lifestyle for just six days. (Ibid.) That's six days!
The sudden 2016 "defaults on subprime auto loans indicate that the American willingness to just keep buying…can't lift us out of this [economic] pickle…. The general default rate for all subprime auto loans jumped from 11.3 to 12.3 percent in just a month—exactly the kind of 'can't pay my bills' phenomenon that triggered the [2008] housing collapse." ("The Portfolio," Esquire, May 2016)
Recently announced: Sports Authority is filing chapter 11 bankruptcy, Staples is closing 50 stores, Fairway is near default, American Apparel filed for bankruptcy, and even Walmart is closing 154 stores. (Ibid.) The list of other companies on the brink or downsizing and cutting jobs is long.
The economy is sputtering.
All this in the midst of a presidential election year. I don't know what Donald Trump will or won't do in the Oval Office (whether he'll be just another politician or really lead out and reboot the economy). But one thing is very clear: If Senator Clinton is our next president, the number of Americans who require government support to make ends meet by the year 2020 probably won't be 47 percent, or even 62 percent, anymore.
It will be a lot higher.
Category : Aristocracy &Blog &Business &Current Events &Economics &Entrepreneurship &Government &Liberty &Mini-Factories &Politics &Producers &Prosperity
May 19th, 2016 // 8:19 am @ Oliver DeMille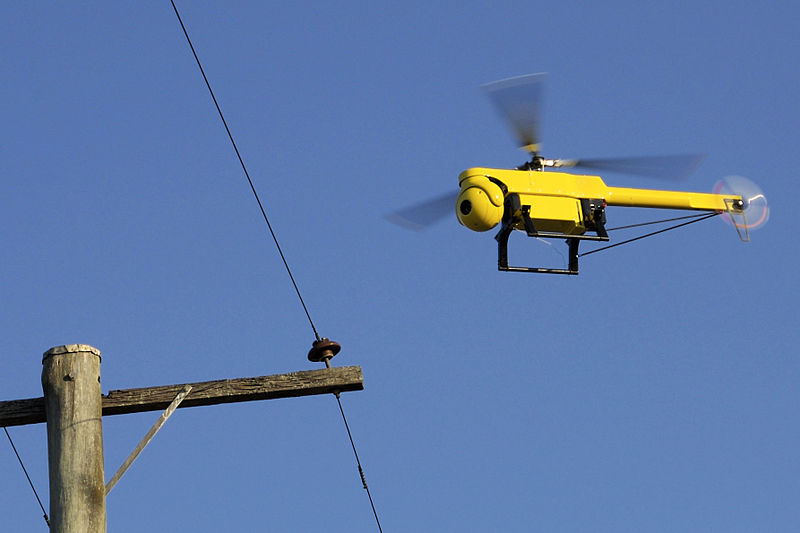 These three things are big deal. A very big deal. They're floating around there in the back of our minds, but we don't talk about them very much in our current society.
We need to start.
I
First, it is clear to almost everyone that the Drone Revolution has drastically changed the world—probably in ways that we can't really undo. Whatever other functions they'll eventually fulfill, drones are the ultimate war machine. They can be programmed to do things unimagined in earlier wars, like search out specific people from certain races, religions, viewpoints, business or educational backgrounds, etc.
They can be programmed to target a specific person. And all his/her friends. Everyone he/she loves. Those who agree with him/her on political issues. Governments can use drones on their own people, as well as in battle.
Very few people are taking this very seriously. On the one hand, it's so potentially monstrous that we don't like to think about it. Imagine drone technology in the hands of a Stalin, a Hitler, a Nero, Caligula or Mao, Saddam Hussein or an ISIS sympathizer in your neighborhood. If history has taught us anything, it's that bad guys do sometimes rise to great power.
It will happen again, and drone tech combined with computing power is a recipe for disaster.
On the other hand, if we did want to stop it, what would we do? Most people believe it's a fait accompli. No chance of turning it around. They're probably right.
II
Second, the Crowdsourcing Revolution isn't over—it's just beginning. It has largely put the newspaper industry on the ropes, and the book industry is also now under the gun as Amazon grows. In fact, many brick and mortar malls are increasingly empty as Internet sales on many types of products and services soar. Education at all levels is facing serious competition from free online learning sources, and big swaths of the health care sector are being crowdsourced as well.
The good side of crowdsourcing makes a lot of things less expensive, easier to find, and quicker to obtain (or learn). The downside is that the large companies that control the data have algorithms that can influence us in ways we never imagined. For example, a man texts his wife to find out where a certain kind of cereal is in the pantry, and within minutes his smartphone chimes and offers him a coupon for the same cereal—from the supermarket closest to his home. Or if he texted from the office, it lists the grocery store nearest to his work.
This kind of data-mine-marketing is becoming a commonplace experience for those who use certain apps, and while it might feel a bit creepy at first, over time people get used to it—and even grow to expect it. Very Minority Report. How much governments and private organizations are using this kind of tech is unclear, but it's growing. Add personal location tracking technology to the mix, and we really are living in a surveillance state.
III
Third, there's a new buzzword floating around in economic circles: "Crowd-Based Capitalism." The idea is that in the emerging 21st Century economy we're evolving a whole new economic model. Not socialism. Not capitalism. Certainly not free enterprise. A new approach. As one book from MIT put it, we're moving into a "Sharing Economy," where "the end of employment" is being replaced with "the rise of crowd-based capitalism."
The idea that employment as we've known it for the last six decades is increasingly outdated. For example, in the May 2016 issue of The Atlantic an article showed how one couple used up their entire life and retirement savings—and the entire life savings of the husband's elderly parents—to put their two daughters through college. The idea of college training being essential is now being taken to incredible levels: The savings of two couples wiped out, just so their offspring could graduate with a degree—in an economy that doesn't value degrees like it used to. (See "My Secret Shame," The Atlantic, May 2016)
A truly new economy is emerging, but most people haven't realized it yet. They're still caught in the old—and paying for it in tragic ways.
Another example: When 2016 presidential candidate Ted Cruz said the following, "The less government, the more freedom. The fewer bureaucrats, the more prosperity. And there are bureaucrats in Washington right now who are killing jobs…", the response was immediate. Two professors, one from Yale and the other from Berkeley, replied that the opposite is true: The bigger the government, the more freedom, and the bigger the bureaucracy, the more prosperity. ("Making America Great Again," Foreign Affairs, May/June 2016)
A lot of people actually believe them.
But reality is still reality. Crowd-based capitalism means more government, and this isn't the path to a great economy. The thing that is actually rising to replace the 1945-2008 era of employment it is a reboot of entrepreneurship and small business ventures.
The new economy can go in one of two directions:
Government reduces the amount of anti-business and job-stifling regulations, and spurs a major entrepreneurial boom. This will create a lot more jobs, opportunities, and incentives for increased global investment in the U.S. economy.
Government keeps increasing business-stifling regulations and takes the profits from businesses (big and small) to create a "sharing economy." This will create a much higher rate of dependency on government welfare and state programs, reduce the number of people fully employed (making enough to live in the middle or upper class), and drive investment to other nations.
How the so-called "sharing economy" differs from socialism is actually academic. Yes, on paper it has a somewhat different structure than Marxian socialism. But for the regular people it's going to feel pretty much the same. A few wealthy and powerful elites at the top, a small middle class of managers and professionals who work mostly for the elites, and a burgeoning underclass living largely off government programs.
Two books* on this topic are: (1) The Sharing Economy: The End of Employment and the Rise of Crowd-Based Capitalism by Arun Sundrarajan, and (2) Saving Capitalism: For the Many, Not the Few by Robert Reich.
For the other side of the argument—why freedom and free enterprise are the real answer—see my latest book, entitled Freedom Matters.
Middle America is still experiencing a serious economic struggle. Things are getting worse, not better. As one report on the heartland put it: "On every sign, in every window, read the vague and anxious urgings…Remember the Unborn; …Don't Text; Don't Litter; Buy My Tomatoes (Local!); Let Us Filter Your Water; We Can Help With Your Bankruptcy. Then bigger gas stations sprawled on crossroad corners, unoccupied storefronts…another consignment store." ("The Country Will Bring Us No Peace," Esquire, May 2016)
As an ad for Shinola products reminds us: "There's a funny thing that happens when you build factories in this country. It's called jobs." We haven't seen very many factories built here for a long time. Crowd-based capitalism isn't a solution.
Conclusion
Together, these three changes in our world are a very big deal:
The Drone Revolution
The Crowd-Sourcing Revolution
The Post-Employment Economy
If you have more ideas on these important developments, share them. If not, learn more about them.
The future can be determined by a few elites who think about such things, or by all of us. The more regular people engage such important topics, the more influence we're likely to have.
The truth is, we've forgotten Watergate and Kent State. (See "The Cold Open," Esquire, May 2016) We've forgotten Nixon and that the 2000 presidential election was decided by the intervention of the Supreme Court. (Ibid.) We've forgotten a lot of things.
As one report put it: "We've forgotten how easily we can be lied to." (Ibid.) If we let them, Washington and the media will just tell us what the elites want us to know—and think.
*affiliate links
Category : Aristocracy &Blog &Business &Culture &Current Events &Economics &Entrepreneurship &Generations &Government &Independents &Information Age &Liberty &Mini-Factories &Politics &Postmodernism &Prosperity &Technology
May 19th, 2015 // 6:40 am @ Oliver DeMille
The Divide
A college-level education is increasingly important in the new economy. Higher education has long created a significant divide between the "haves" and "have nots," and by all indications this trend will intensify for the next three decades.
The gap between the affluent (we'll call this the A Economy) and the middle class (the M Economy) is growing, and higher education is one of the clearest differences between these groups. The ranks of the lower classes (the R Economy—with R standing for "Risk") are swelling, as more in the middle class find themselves caught in high debt and paycheck-to-paycheck living. Again, higher education marks the divide between those in the A Economy and almost everyone else.
Moreover, as North Americans compete for well-paying jobs and economic success in an increasingly global marketplace, the old system of "college degree = secure job with good benefits" no longer holds. Fewer graduates are able to maintain their parents' lifestyle, and the middle class is dwindling.
As a result, those in the Middle Economy are left with a choice: rise to the Affluent Economy or join the Risk Economy. With career opportunities increasingly elusive for young people in this environment (in both North America and Europe), higher education has become even more important.
There is much more to this article – including where the different classes are heading; various ways of getting a great education; finding where to get your college-level education; and more!
Category : Aristocracy &Blog &Business &Citizenship &Community &Education &Entrepreneurship &Prosperity
February 13th, 2015 // 9:27 am @ Oliver DeMille
Measles, Vaccinations, Common Core,
and the Deeper Issue We're All Experiencing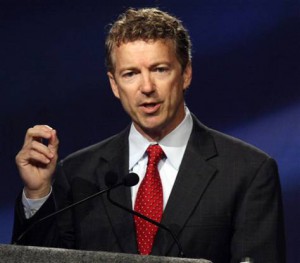 The disconnect right now is tearing our nation apart. Over and over, people engage in the Surface argument, while the Deeper issue is actually a lot more important.
For example, consider the national discussion of whether the government should mandate vaccinations against measles and other similar diseases. The Surface issue is whether vaccinations are safe, or whether in some cases they are hurtful to a child. But the Deeper issue is much more important: Who should make the decision about vaccinations for your children? Government? Or you as the parents?
I recently watched two interviews with U.S. presidential hopefuls that clearly illustrate this point. In the first interview, Ben Carson was asked about measles and vaccinations. He stated that vaccinations should be firmly mandated by government for all children. Period.
Rand Paul took a slightly different approach. He said that vaccinations work and that children should be vaccinated, but that the more important issue is this: Government doesn't own such decisions about children, parents do. Parents should have the final say.
Both of these men are medical doctors, and both have a history of commitment to the principles of freedom. But in this case, one called for government mandates and the other called for sticking with freedom. Very interesting.
Force and Reason
Ben Carson went on to say that the idea that vaccinations are widely damaging has been debunked, but then he added an interesting point. He said that of course a few children are allergic or otherwise react poorly to vaccinations, but overall the benefits of widespread vaccination are worth it.
That's reasonable. But, if reason is to be our guide, which of the following is more reasonable:
1-Educating the populace about the scientific facts, then using government force to mandate what parents must choose for their children?
2-Educating the populace about the scientific facts, then letting parents make choices for their children?
This illustrates the current growing division between those who generally trust the government and those who usually distrust it. This disconnect is now a major feature of our nation. It shows up in numerous important issues, including:
1-The government should mandate Common Core across the nation to raise standards for schools and students.
   Vs.
2-Parents should have the final say on whether or not Common Core is good for their specific children.
Or:
1-The police are justified in using deadly force as needed, because law enforcement is paramount and force is frequently necessary—and police and government agents are nearly always in the right.
   Vs.
2-The community should be very vigilant about any use of force by the police to ensure that it was truly justified, because police forces and governmental agencies sometimes overstep their bounds and aren't held accountable.
To Trust or Not to Trust
America is split, more each year, by these two major perspectives: "We almost always trust the government to do the right thing," versus "We don't usually trust the government to do the right thing."
Through most of the 20th Century, by the way, an average of 78% of Americans held the first view (trust), while today only 23% of Americans believe the government will do the right thing most of the time. That's a huge change.
And clearly the disconnect isn't partisan. It divides both major parties, and it also divides independents. Just look at Common Core, for example. Rand Paul and Ted Cruz are strongly against it, while Jeb Bush is a firm supporter. Bobby Jindal and Mike Huckabee supported it at the state level and then opposed it when it became a federal program. And all of these men are leading Republicans.
Or look at the vaccination issue. Some of the strongest supporters of government mandates are top Democratic politicians, while many of the communities with the lowest rates of vaccination (and highest levels of anti-vaccination activism) are university neighborhoods dominated by progressive faculty and administrators.
On the Right, many Republican voters demand that everyone get vaccinated, while a vocal opposition calls mandatory vaccination a socialistic plot. Ben Carson versus Rand Paul, so to speak, but spread through the population regardless of party.
Now, change the Surface issue, from, say, vaccinations to police use of deadly force in Ferguson, Cleveland, or New York, and the sides quickly shift.
Bad Comparisons
Here's another example:
1-The government should regulate and then force the education of all children ages 5-16.
   Vs.
2-Parents should have the right to make the final educational decisions for their family.
This one clearly hits very close to home, but the divide is still there. Ben Carson said something really interesting while he was making his case for mandatory vaccinations. He compared them to seatbelt laws and also laws against texting while driving. I like Ben Carson, so this surprised me because these two things shouldn't be treated the same. (He probably would have clarified this if he had time to elaborate.)
The main intent of "don't text while you drive" laws is to protect other people from bad driving, while the focus of seat belt laws is to protect the driver.
In the case of Common Core, supporters often speak as if their major goals are to improve society, while many parents who dislike Common Core care mostly about the education of their own children. And pro-vaccinators often cite public health statistics at the same time that anti-vaccination parents point to anecdotal examples where specific children were harmed.
Simplicity and Standards
This all makes sense, if we take the time to really consider it. In short, those thinking in terms of the mass population naturally overlook the specific, individual cases ("they're just anecdotal") while many a concerned parent logically ignores the statistical tables ("my son isn't just a number") and focuses on the potential danger if her child just happens to be one of those who is harmed.
Both views have merit. Both are reasonable. Both make sense. But back to our original question: To whom are we going to give the final say?
The answer depends on what level of society is best equipped to deal with each specific situation. Consider:
If it's a question about nuclear attack or foreign invasion, the federal government was designed to deal with it.
If it's a question of crime or direct danger to everyone, it's a state or provincial issue.
Or, if anything in level B can be handled more effectively at a local level, it should be.
If it's about what's best for an individual's education, prosperity, or health, let the individual choose. This is the essence of freedom. If it's about children, let's trust the parents.
This simple little system is essential to freedom. Without such standards, freedom is quickly lost.
The Level
So, let's get specific. Do the measles meet the "danger to everyone" level in B or C above? No. So leave such health decisions to the parents. Same with Common Core. Of course, if Ebola is the issue, level B kicks in because it truly is a "direct danger to everyone." It may even be level A, depending on the circumstances. But Common Core and the measles are nowhere near level A. Not even close.
In fact, this system of doing things at the right level, and only at the right level, is the key to maintaining freedom and applying wisdom on nearly every issue. For example:
-Seat belts? Level D.
-Drunk driving or text-driving? Level B. (It would be level C if people didn't travel very much, but in our current world conditions, if every local area has a different law, far too many drivers will be confused and the laws will be ineffective at protecting the life and liberty of others.)
-Police using deadly force? Level B.
-Oversight of any use of deadly force? Levels A-D.
-Compulsory school laws? Level D only. Seriously, leave to families those things best handled by families.
-Dedicated study and wise oversight of all laws? Level D.
This isn't just the Deeper level; it is the bedrock of freedom.
******************
Oliver DeMille is the New York Times, Wall Street Journal and USA Today bestselling co-author of LeaderShift: A Call for Americans to Finally Stand Up and Lead, the co-founder of the Center for Social Leadership, and a co-creator of TJEd.
Among many other works, he is the author of A Thomas Jefferson Education: Teaching a Generation of Leaders for the 21st Century, The Coming Aristocracy, and FreedomShift: 3 Choices to Reclaim America's Destiny.
Oliver is dedicated to promoting freedom through leadership education. He and his wife Rachel are raising their eight children in Cedar City, Utah.
Category : Aristocracy &Blog &Citizenship &Community &Constitution &Culture &Current Events &Economics &Education &Featured &Generations &Government &Leadership &Liberty &Politics &Prosperity &Science &Statesmanship
August 27th, 2014 // 6:34 am @ Oliver DeMille

The Dinosaur Reality
The day of turning a college degree into a ready job and high pay is over. That was then. The new economy is different now, and many graduate schools are taking note.
For example, The New York Times reported:
"On a spring afternoon at Michigan State University, 15 law students are presenting start-up proposals to a panel of legal scholars and entrepreneurs and an audience of fellow students. The end-of-the semester event is one part seminar and one part 'Shark Tank' reality show.
"The companies the students are describing would be very different from the mega-firms that many law students have traditionally aspired to work for, and to grow wealthy from. Instead, these young people are proposing businesses more nimble and offbeat: small, quick mammals [entrepreneurial businesses] scrambling underfoot in the land of dinosaurs [oldstyle mega-businesses]." (John Schwartz, "This is Law School?" The New York Times, August 1, 2014)
Many schools are increasingly emphasizing entrepreneurialism in a new economy where the traditionally educated law school graduate faces a dearth of jobs. "With the marketplace shifting, schools have increasingly come under fire for being out of touch." (ibid.)
Professionals in the Basement
A surprisingly high number of law school and other professional school graduates are moving back home to live with parents, and those who do get jobs are finding the work stifling and unrewarding in an environment with a glut of professionals holding degrees.
Those who don't like the cutthroat and grinding work are easily replaced.
In fact, a Forbes study recently noted that being an associate attorney is the least happy job in the nation. (See Psychology Today, July 2014) It has relatively high pay compared to most entry-level career paths, but the hours are extreme and the other rewards are minimal.
With the glut of attorneys in the market, a large number of law school grads are ending up as paralegals anyway—which seldom helps them to pay off their huge student loans. (ibid.) Medical careers are nearly as bad for most young people—at least for the first eight to twelve years.
A recent poll of college graduates showed:
"People who take out significant college loans score worse on quality-of-life measures, a trend that persists into middle age…. Even 24 years after graduation, students who borrowed more than $25,000 are less likely to enjoy work and are less financially and physically fit than their counterparts who graduated without debt.
For more recent college grads, the discrepancy is even more pronounced….
"About 70% of college grads have debt (Douglas Belkin, "Heavily Indebted Grads Rank Low on Life Quality, The Wall Street Journal, August 8, 2014), and those with graduate or professional schooling have even more debt on average than those with a four-year degree.
"Catherine L. Carpenter, vice dean of Southwestern Law School in Los Angeles, tracks curriculum across the country. She said schools are trying to teach their students to run their own firms, to look for entrepreneurial opportunities by finding 'gaps in the law or gaps in the delivery of services,' and to gain specialized knowledge that can help them counsel entrepreneurs." (op cit. Shwartz)
A Return to Apprenticeship
Some of the schools themselves are turning more entrepreneurial as well. The Times reported:
"All law schools, including the elites, are increasing skills training by adding clinics and externships…. [T]he University of Virginia will allow students to earn a semester of credit while working full time for nonprofit or government employers anywhere in the world." (Ethan Bronner, "To Place Graduates, Law Schools Are Opening Firms," The New York Times, March 7, 2013)
This kind of non-traditional learning harks back to the time when most attorneys learned by apprenticing with practicing lawyers—usually with no formal law school at all.
A few law schools are also implementing innovative ways to help their graduates get jobs, or work in firms set up specifically for this purpose by the law schools. For example, Arizona State University set up a special nonprofit law firm so that some of its graduates would have a place to work and learn to practice law.
"[There is] a crisis looming over the legal profession after decades of relentless growth…. It is evident in the sharp drop in law school applications….
"[P]ost-graduate training programs appear to be the way of the future for many of the nation's 200 law schools. The law dean of Rutgers University just announced plans for a nonprofit law firm for some of his graduates." (ibid.)
Entrepreneurship and Life
Other innovations are trying to deal with the crisis.
"At Indiana University's law school, Prof. William D. Henderson has been advocating a shake-up in legal education whose time may have come. 'You have got to be in a lot of pain' before a school will change something as tradition-bound as legal training, he said, but pain is everywhere at the moment, and 'that's kind of our opening.'" (op cit. Shwartz)
"'This is the worst time in the history of legal education to go to law school,' said Patrick Ellis, a recent graduate [of Michigan State University]. 'I am not top of my class, not at a top-10 law school, but I'm confident I'm going to have a meaningful career because of this [entrepreneurial studies] program.'" (ibid.)
Entrepreneurialism is injecting life into many sectors of the economy. In fact, it always has. Without entrepreneurship, free economies cannot flourish. But when the economy is as sluggish as the new market today, entrepreneurs are the main hope.
Note that it's not just law school grads who are facing a tough economy. Don Peck wrote:
"The Great Recession may be over, but this era of high joblessness is probably just beginning. Before it ends, it will likely change the life course and character of a generation of young adults…. The economy now sits in a hole 10 million jobs deep…[and] we need to produce roughly 1.5 million jobs a year—about 125,000 a month—just to keep from sinking deeper.
"Even if the economy were to immediately begin producing 600,000 jobs a month—more than double the pace of the mid-to-late 1990s, when job growth was strong—it would take roughly two years to dig ourselves out of the hole we're in…. But the U.S. hasn't seen that pace of sustained employment growth in more than 30 years…" (Don Peck, "Can the Middle Class Be Saved?" The Atlantic, March 2010)
In addition, to pay for college, many more students are staying home and learning in local schools or talking courses online. (See, for example, Tamar Lewin, "Colleges Adapt Online Courses to Ease Burden, The New York Times, April 29, 2013.)
And over half of college students who go away to earn their degrees have moved back home after graduation in recent years—they aren't finding jobs, and home is their only option in many cases. (Harper's Index, Harpers, August 2011).
Deep Holes Around the World
In fact, this problem is prevalent in Europe as well as the United States.
As one report noted:
"By the time the parents of Serena Violano were in their early 30s, they had solid jobs, their own home and two small daughters. Today, Serena, a 31-year-old law graduate, is still sharing her teenage bedroom with her older sister in the small town of Mercogliano, near Naples." (Ilan Brat and Giada Zampano, "Young, European and Broke," The Wall Street Journal, August 9-10, 2014)
With few jobs available in her field, she "spends her days studying for the exam to qualify as a notary in the hopes of scoring a stable job." (ibid.)
The reason the European economies are struggling is the same as the American challenge–with one difference: the media is more open in saying what is really causing the problems in Europe.
For example, "[the young European's] predicament is exposing a painful truth: The towering cost of labor protections that have provided a comfortable life for Europe's baby boomers is now keeping their children from breaking in [to economic opportunity]." (ibid.)
Dead or Alive
In the United States, such protections include Social Security, Health Care laws, Government Pensions, other entitlements, and the debt necessary to maintain these programs—along with the high levels of regulation that hamper entrepreneurial ventures.
But why are people turning to graduate school to learn entrepreneurship, when the best entrepreneurs tend to learn their craft by application in the real market? It appears to be a matter of trying to avoid risk—of attempting to do what works in the new economy (entrepreneurship) while hedging one's bets by still doing what used to work in the old economy (college degrees).
As one interesting article captured this theme: "College is Dead. Long Live College!" (Amanda Ripley, "College is Dead. Long Live College!" Time Magazine, October 18, 2012, cited in Allen Levie, "The Visual Tradition: The Coming Shift in Democracy," unpublished manuscript.)
Both "college is dead" and "long live college" can't technically be true at the same time, but today's students and their parents aren't sure which to believe. Still, the best road to entrepreneurship is clearly the path of actually engaging entrepreneurialism.
This is a scary reality for a generation that was raised to believe that school was basically the only route to career success.
Watching Results
Alexis de Tocqueville wrote in Democracy in America that as go the attorneys, so goes the United States. Today the cutting-edge trend in legal training is a huge influx of entrepreneurialism.
Ultimately, as another report put it:
"It used to be that college was the ticket to the top. Now graduates are starting from the bottom—buried by student-loan debt that has skyrocketed to a collective $1.2 trillion" in the United States. (Kayla Webley, Generation Debt, MarieClaire, June 2014) Today's college students and graduates are coming to be known less as the Millennial Generation and more as "Generation Debt." (ibid.)
This doesn't mean that higher education is dead. It means that "hire education" is going to be increasingly judged by how well it works—meaning how effectively its users succeed as entrepreneurs.
As a result, a lot of "higher education" innovation and non-traditional types of learning—many of them informal, self-directed and hand-on-building-a-business—are beginning to flourish.
Those who successfully entrepreneur (in law and nearly every other sector of the economy) are going to be the successes of the future. Entrepreneurship is the new Ivy League.
*******************
Oliver DeMille is the New York Times, Wall Street Journal and USA Today bestselling co-author of LeaderShift: A Call for Americans to Finally Stand Up and Lead, the co-founder of the Center for Social Leadership, and a co-creator of TJEd.
Among many other works, he is the author of A Thomas Jefferson Education: Teaching a Generation of Leaders for the 21st Century, The Coming Aristocracy, and FreedomShift: 3 Choices to Reclaim America's Destiny.
Oliver is dedicated to promoting freedom through leadership education. He and his wife Rachel are raising their eight children in Cedar City, Utah
Category : Aristocracy &Blog &Business &Culture &Current Events &Economics &Education &Entrepreneurship &Leadership &Mini-Factories &Mission &Producers &Prosperity &Statesmanship